2021 marked another round of depressing news as COVID, crime, court rulings and politics dominated the front page of newspapers, led nightly newscasts and fueled radio talk shows.
One local media outlet recently released its top-10 stories of 2021. Here is a highlight of what it included: Violence, shootings, protests, homicides, tension, drama and economic struggle.
Did reading that list almost instantly raise your blood pressure or curdle the milk in your morning coffee?
Kenosha.com understands all news isn't positive. We have a team of journalists who have covered the local community for decades. We get it. We understand news judgment and the importance of news media.
But could you imagine if there wasn't a media outlet willing to devote time, energy and resources into covering positive news? All you would read about is politics, crime, COVID, court rulings and other depressing information.
Eventually, that begins to affect your mental health. We want to publish content that makes you feel better about your day (not worse).
Kenosha.com recently celebrated its one-year anniversary. Our goal was to create a professional media platform committed to highlighting the good in our community and to showcase all of its wonderful people, places and events.
In just one year, we've published nearly 1,000 local, positive and 100-percent free articles created by one of the most experienced, talented team of local journalists ever assembled.
We're proud of what we've accomplished (in a very short time) and even more encouraged about where we're headed.
If you've recently discovered Kenosha.com or are one of our biggest fans, here is a list of 30 impactful, positive stories from 2021 that offer faith in humanity, a sense of hope, and promise for 2022 and beyond for Kenosha.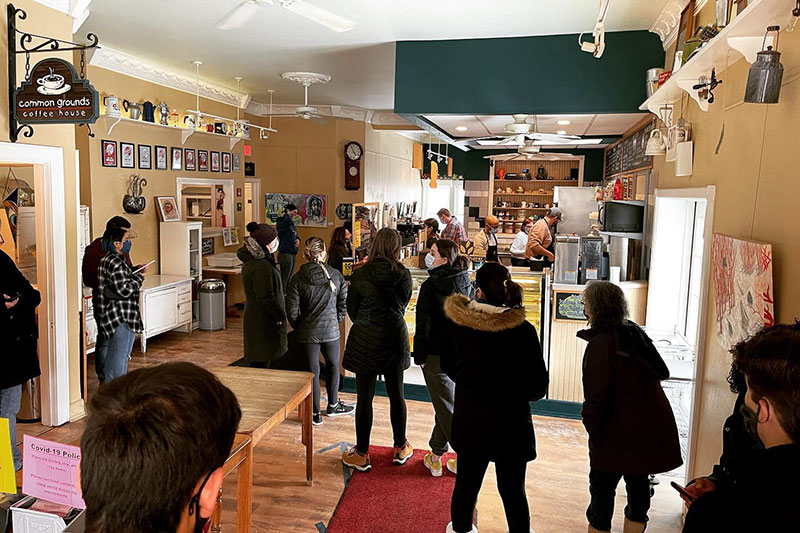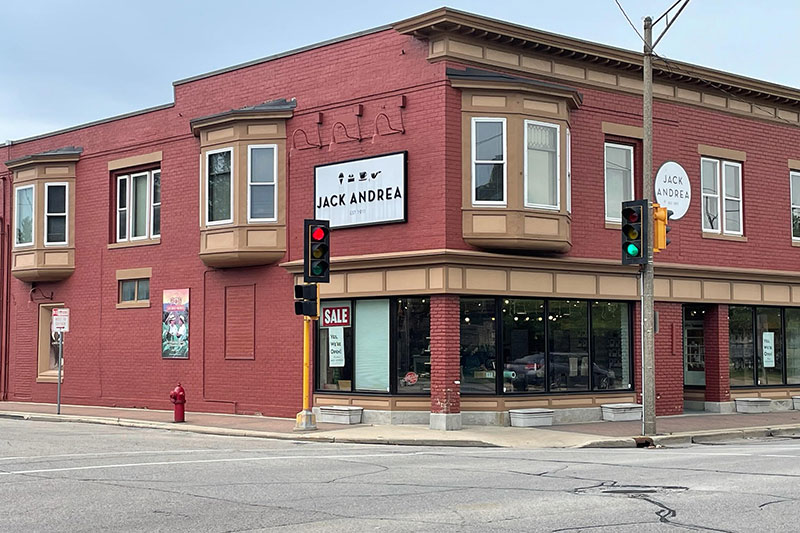 1. Local businesses are counting on the community (Feb. 1)
On the heels of a story in which Common Grounds announced its future was in jeopardy, the community turned out in support of the coffee shop. Read the full story HERE.
2. Kenoshan of the Week: Carl the Turkey (Sept. 7)
Kenosha.com was the first media outlet to introduce Kenosha to the popular wild bird who became an unoffical city mascot. Read the full story HERE.
3. Fired up for pizza (Where can you find the best pizza in Kenosha?) (Feb. 19)
Steve Marovich and Riki Tagliapietra put together the most comprehensive and filling pizza review ever assembled in our city. Read the full story HERE.
4. Jockey to purchase Jack Andrea building (June 28)
Two Kenosha icons and longtime neighbors reached a deal that had the community buzzing. Read the full story HERE.
5. Kenosha Culver's couple exchange 'I dos' (Aug. 27)
RJ Sirna orchestrated a unique proposal on Sept. 20, 2020 when he asked April Masterson to marry him at the Highway 142 Culver's in Kenosha. A Kenosha.com Facebook photo was shared over 5,000 times and received over 1.3 million views. The couple became husband and wife on Aug. 21. Read the full story HERE.
6. U.S. Olympian and friends skate on the Kenosha Harbor (Feb. 23)
Brian Hansen, a three-time U.S. Olympian, became the talk of the town when a jaw-dropping sunrise photo by Thomas Corrao featured a group of speed skaters rocketing through the Kenosha Harbor. Read the full story HERE.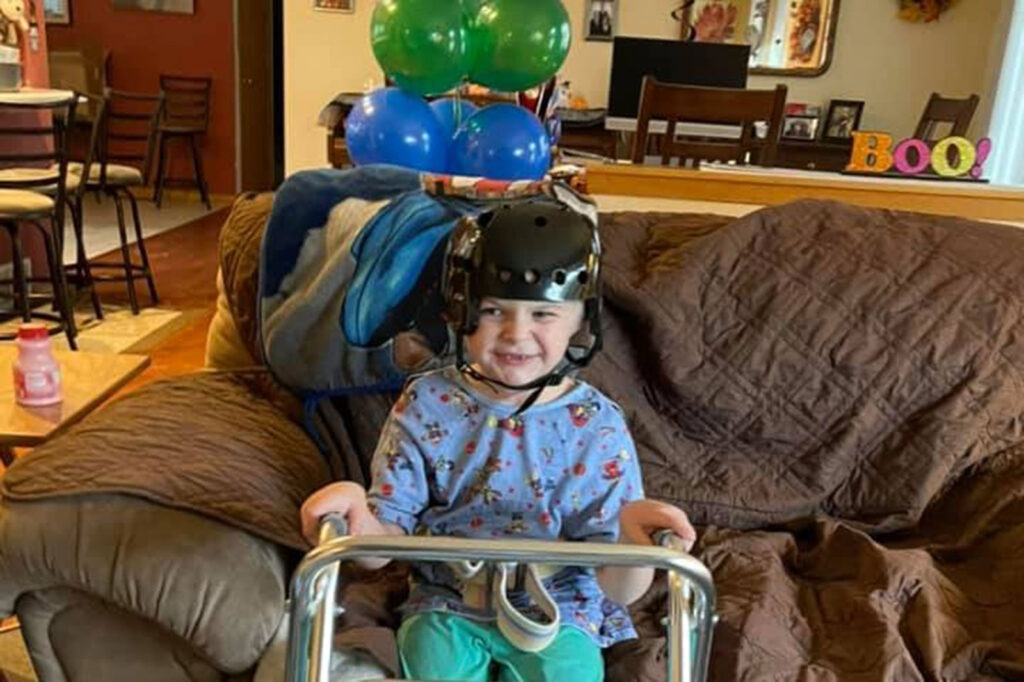 7. Kenoshans of the Week: Alex Hook supporters (Nov. 11)
During recess on Sept. 10 at Riverview School, first-grader Alex Hook was seriously injured when he was struck in the head by a projectile launched from a lawnmower that was cutting the grass of a nearby median. In the weeks that followed, the community stepped up and rallied around the family. Read the full story HERE.
8. Trouble at tg's: Facing foreclosure, owner of iconic eatery & pub puts out a call for help (Dec. 16)
Hundreds commented or shared the article on Facebook, which reached nearly 50,000 people, to show their concern or offer constructive criticism. Read the full story HERE.
9. Blake Shelton closes Country Thunder with help from his wife, Gwen Stefani (July 19)
Fans attending the final day of the four-day music festival were treated to a one-of-a-kind performance of "Don't Speak" by the newlyweds. Read the full story HERE.
10. Miceli Brothers provided Kenosha with tailor made memories (Nov. 3)
Miceli Brothers Tailor Shop, which opened in 1967 at 2311 52nd St., recently closed permanently after helping countless Kenoshans look their best. Read the full story HERE.
11. Official City of Kenosha Christmas tree is not just any old tree (Nov. 18)
More than 60 years after it was planted, the Costanzo family spruce is now in the spotlight. Read the full story HERE.
12. Two icons lost: Kenosha mourns deaths of brothers Fred & John Ekornaas (Dec. 21)
The well-known brothers, who made a considerable impact in Kenosha, passed away six days apart. Fred was a former Kenosha County sheriff, Kenosha County Board supervisor and Bristol municipal judge, while John owned and operated the Midnight Hour — later renamed Johnny Midnight's — at 56th Street and 22nd Avenue for over 45 years. Read the full story HERE.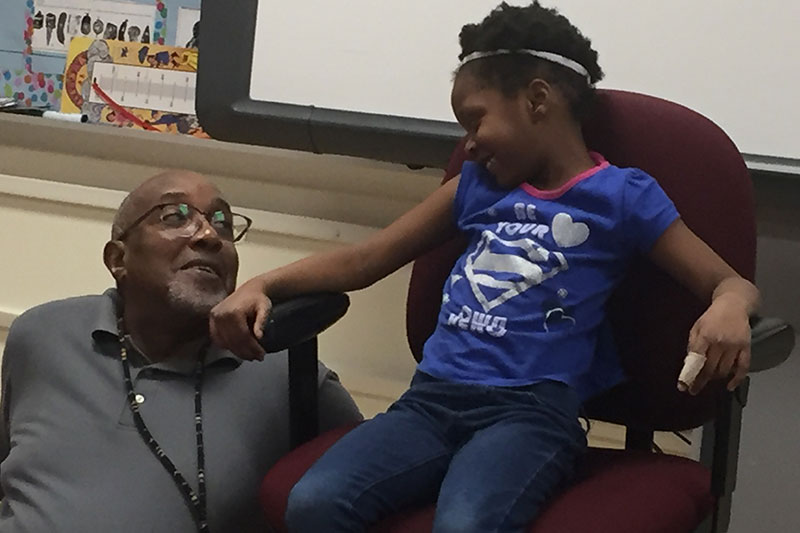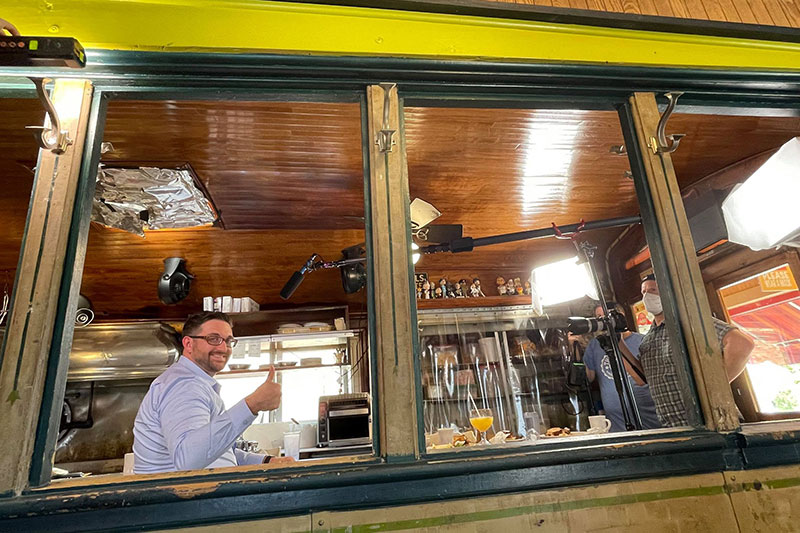 13. "I am a teacher": Retiring Henry Thurman made an impact on countless children (May 6)
After 45 years working in the Kenosha Unified School District and sharing his wisdom with many, the popular kindergarten teacher at Brass Community School retired at the end of the 2020-21 school year. Read the full story HERE.
14. Locals rally to support Oliver's Bakery (Jan. 11)
The community rallied in support of the beloved bakery, which sold out of its donuts and cakes during a winter weekend as hundreds of Kenoshans lined up to support the family-owned business. Read the full story HERE.
15. Kenoshan of the Week: Robert Cis (May 19)
The streetcar driver took on a personal quest after his shift and provided a memorable moment to the wedding day of Nick and Kaily Moss. Read the full story HERE.
16. Encore! Franks Diner to appear on Food Network (Aug. 11)
Food Network's "Diners, Drive-Ins and Dives" made a return appearance to the popular Kenosha restaurant in May and the episode aired Aug. 20. Read the full story HERE.
17. Thanksgiving comes early thanks to God's Kitchen (Nov. 20)
Arnetta Griffin and her team of volunteers offered a free Thanksgiving meal along with free winter clother and haircuts to hundreds of area residents at St. Anthony's Church. Read the full story HERE.
18. Legends Weekend a big hit for local fans (Aug. 29)
The Kenosha Kingfish hosted a memorable Legends Weekend that gave fans an up-close opportunity to interact with stars like Rollie Fingers, Paul Molitor, Geoff Jenkins, Jeff Cirillo and Bill Hall among others. However, it was local stars Mike Umscheid and Larry Tostrud who stole the show in the Home Run Derby at the Kenosha Harbor and the Celebrity Softball Game at Simmons Field. Read the full story HERE.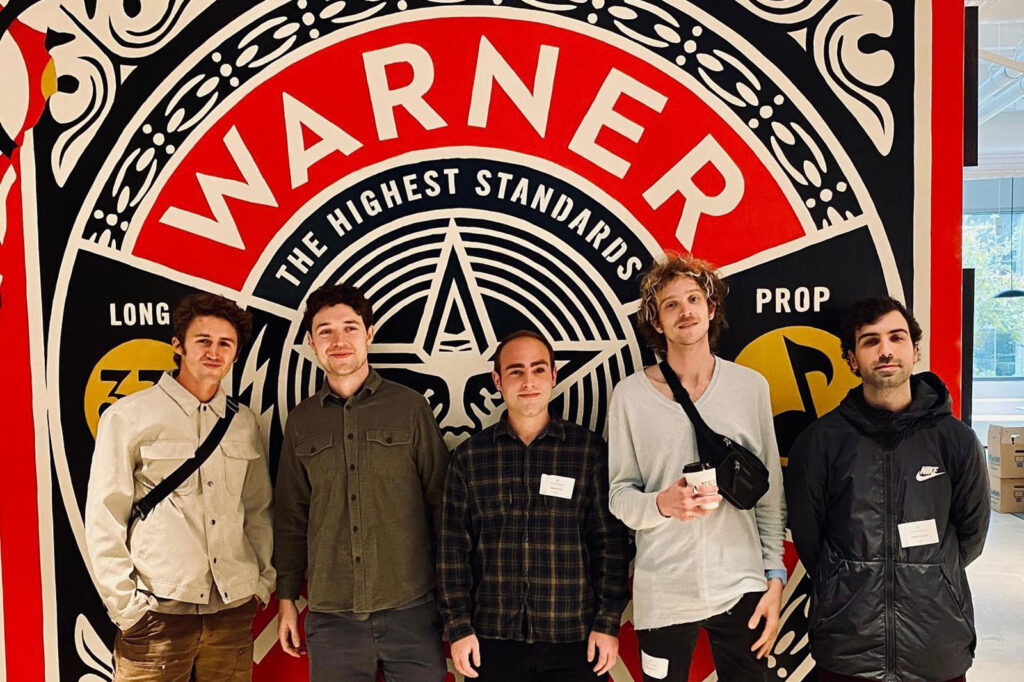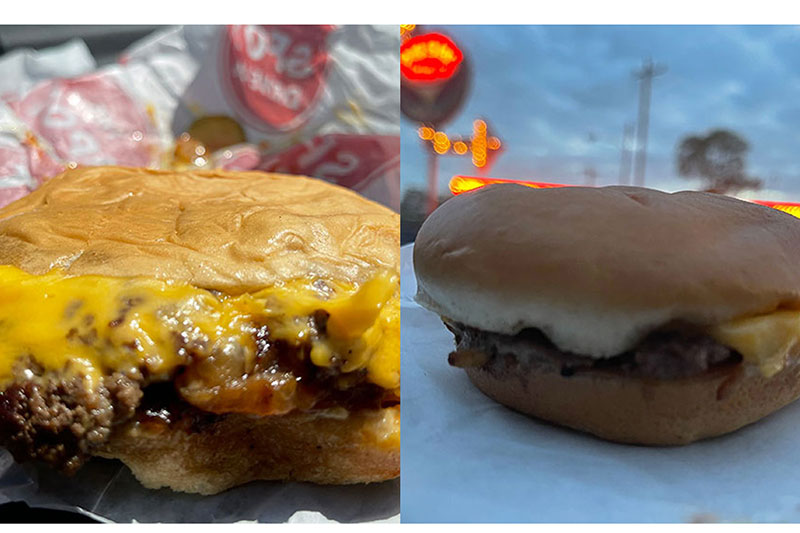 19. The Walters back in business after signing with Warner Records (Dec. 1)
Newly signed by Warner Records after a four-year layoff, the Chicago-based group The Walters (which has Kenosha ties) gained a worldwide following after their song "I Love You So" became a TikTok sensation. Read the full story HERE.
20. Vision becomes reality for upgraded UW-Parkside athletics facilities (Oct. 8)
State-of-the-art video boards are visual proof of the millions of dollars in upgrades Athletics Director Andrew Gavin, his team and community partners have helped deliver since he joined UW-Parkside in 2017 — an athletics facility buildout unprecedented in the university's 53-year history. Read the full story HERE.
21. Woman celebrates her 100th birthday by getting a tattoo in Kenosha (Sept. 10)
Mount Pleasant resident Myrtle Larsen celebrated her 100th birthday on Sunday, Sept. 5 at The Apis Hotel and Restaurant and Tavern on 6th. The day before, the spunky centenarian got the party started by getting a tattoo at Kenosha Tattoo Company. Read the full story HERE.
22. Kenosha Eats: Big Star vs. The Spot (Aug. 19)
If you have spent any length of time in Kenosha, you have undoubtedly been asked the question: "Big Star or The Spot?" Read the full story HERE.
23. Inaugural African American Club Gala deemed a success (Aug. 8)
The newly formed African American Club held its inaugural gala at The Apis Hotel and Restaurant and nearly 100 local residents turned out for the high-energy, black tie event. Read the full story HERE.
24. Crumbl Cookies coming to Kenosha (Sept. 16)
Known for its selection of 170 unique flavors that rotate each week, wildly popular Crumbl Cookies opened a store in Pleasant Prairie, located in the Prairie Ridge Shopping Center at 9901 77th St. Read the full story HERE.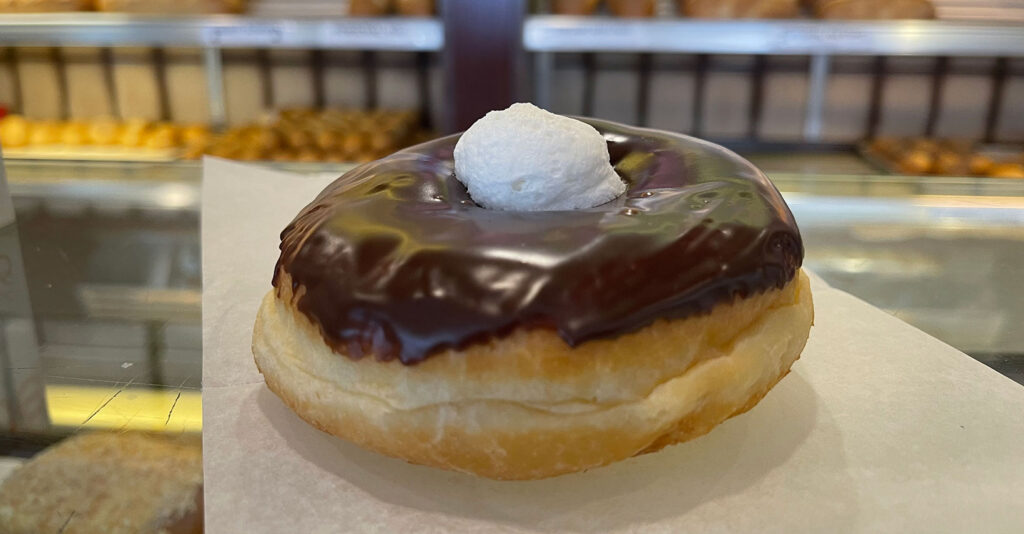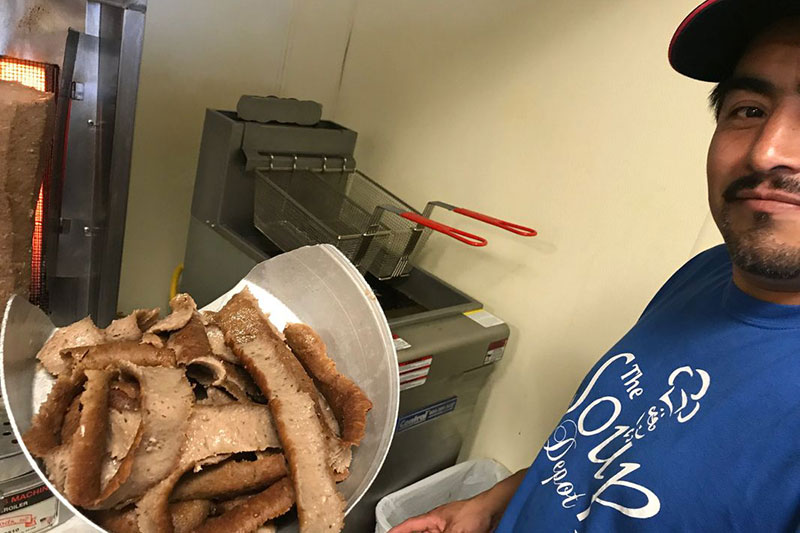 25. Kenosha Eats: The Cyclops (Feb. 4)
Some might call it the most perfect doughnut ever created. The legendary local confection at Paielli's Bakery, 6020 39th Ave., has quite a fan following. Read the full story HERE.
26. Residents of Library Terrace Assisted Living share wedding day memories (July 2)
Library Terrace Assisted Living put on a Bridal Showcase as residents shared their photos, gowns and stories that brought them back to some of their happiest times. Read the full story HERE.
27. Pritzker archives and memorial park center taking shape in Somers (Dec. 29)
See how the Pritzker Archives & Memorial Park Center is taking shape in Somers — and how it promises to become a destination for historians, students, and anyone wanting to commemorate the sacrifice of our veterans. Read the full story HERE.
28. The hunt for the best gyros in Kenosha (Sept. 3)
To celebrate National Gyro Day, Steve Marovich and his taste-testing team set out to find the best gyros in Kenosha and ranked their favorites. Read the full story HERE.
29. Llanas family celebrates 100-year reunion (Aug. 3)
The Llanas family from near and far gathered at Kennedy Park to celebrate 100 years since coming to the United States from Mexico. More than 250 people attended the centennial celebration. Read the full story HERE.
30. Kenoshan of the Week: Budd Denig (July 20)
Andrew Horschak called it his favorite interview of the year. Ninety-year-old Budd Denig has been cutting hair since 1954 and is still going strong. The owner of Barbering by Budd since 1962, Denig works four times a week, enjoys playing golf and has been married to Connie for 68 years. Read the full story HERE.