PLEASANT PRAIRIE — The nation's fastest-growing gourmet cookies delivery and takeout company arrived with plenty of fanfare and an endless supply of its insanely popular, Instagrammable treats.
Crumbl Cookies, located in the Prairie Ridge Shopping Center at 9901 77th St., welcomed over two dozen invited guests for its ribbon-cutting ceremony on Thursday (Sept. 16) in preparation for Friday's grand opening. The store officially opens at 8 a.m. Friday and will remain open until midnight.
The event, hosted by the Kenosha Chamber of Commerce, included local leaders, elected officials and cookie lovers from near and far.
"This was the biggest chamber event we've ever done," said Wes Henrie, the store owner. "We're thrilled. It kind of epitomizes the family feel of Pleasant Prairie and Kenosha. That's why we're so confident this will be a fantastic location for our customers and us."
Orders can be placed in-person, online or through Crumbl's popular mobile application.
The Utah-based, tech-driven bakery originated in 2017. It's evolved into a digitally-integrated chain with over 200 locations nationwide and a social media powerhouse on Instagram and TikTok.
Crumbl ranks 13th in the top iOS apps in the Food and Drink category ahead of restaurant chains like Subway, Panera, Pizza Hut, Wendy's and others.
"Social media is the core pillar in our strategy for marketing," Henrie said. "We utilize Instagram, TikTok and Facebook to drive different revenue streams from different demographics. It's been integral in Crumbl's growth and the ability to share our product."
It's popularity stems from its weekly rotating menu of over 170 flavors. The new menu is announced at 7 p.m. on Sundays on Crumbl's social media platforms.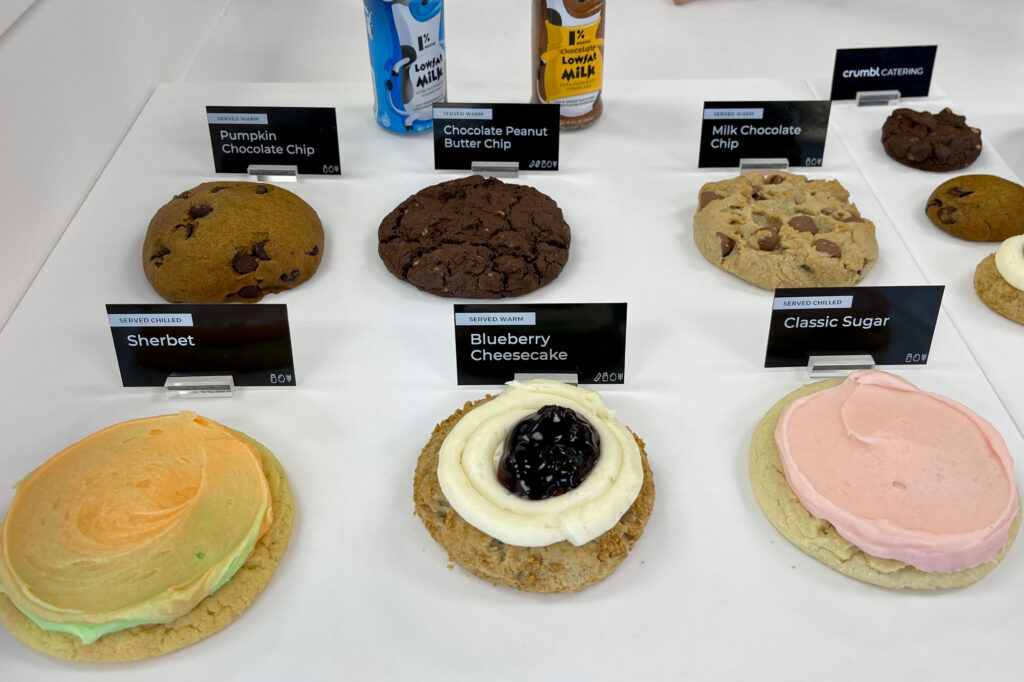 Henrie said one of the most popular flavors is S'mores Brownie, a warm chocolate and graham cracker cookie filled with a mix of milk and semi-sweet chocolate chips topped with marshmallow creme and graham cracker crumbs.
But once its weekly run is over, it's gone until … well nobody knows.
"You have to check the flavors Sunday night," Henrie said. "We always keep the lineup exciting and fresh."
Crumbl's Pleasant Prairie location is its fifth in Wisconsin, joining franchises in Madison, Sun Prairie, Delafield and Oak Creek.
Pleasant Prairie Village Administrator Nathan Thiel was one of several local officials in attendance for Thursday's ceremony.
"It's an exciting, well-known brand," Thiel said. "We're glad they're now part of the community fabric of Pleasant Prairie."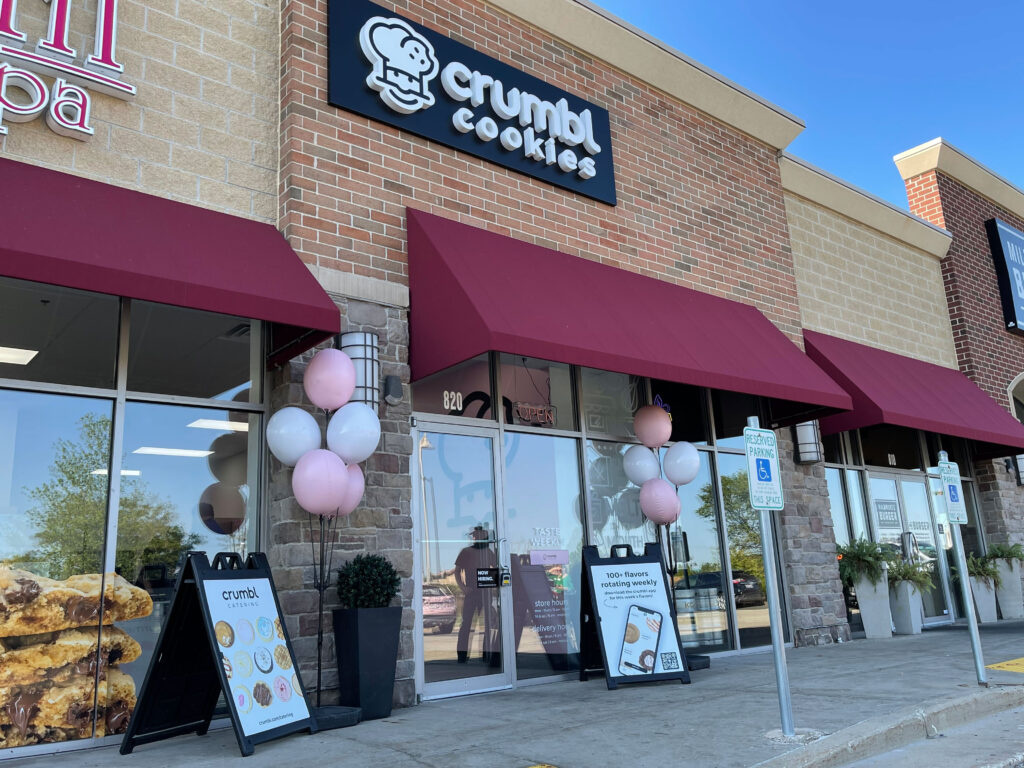 David Strash, the Kenosha Area Chamber of Commerce President and CEO, briefly addressed those in attendance before the official ribbon cutting.
"We usually have a good turnout for our ribbon cuttings, but they're not always this popular," Strash said. "People love cookies."
Strash said he was excited to finally sample one of the popular treats.
"I'm going to score some husband points and drop these off at my wife's office," said Strash, holding Crumbl's pink-branded box of cookies. "I can't wait to dig in."