One brother was a lifelong public servant, a former Kenosha County sheriff, Kenosha County Board supervisor and Bristol municipal judge.
Another owned one of Kenosha's most iconic bars and live music venues.
And while this is a story of how Fred and John Ekornaas lived — not how they died — their passing just six days apart this month is made even more tragic by the fact both men had COVID-19 at the times of their deaths, said Nels Ekornaas, Fred's son and John's nephew.
Nels said complications from COVID-19 were officially listed as the cause of death for his father. And even though it can never be certain, it is possible Fred Ekornaas contracted the illness while visiting his brother, dying of COVID, at a Milwaukee hospital, Nels said.
"He wanted to say good-bye to his brother, and I don't think any one of us wanted to say no," Nels said.
The Ekornaas family bonds remained strong until the end.
John Ekornaas died on Dec. 9 at the age of 78. Fred Ekornaas died Dec. 15 at the age of 81. They touched countless lives in their combined 159 years, united by a decades-old family tragedy and focused on serving the community in their own ways.
Stepping to the plate
Fred Ekornaas lived a life of government service.
Born in Kenosha on August 19, 1940, to Hilmar and Rose Ekornaas, he married Judy Fraid on August 4, 1962, in Kenosha. Their three children — Nels, Lars and Jason still live in western Kenosha County. He had six grandchildren and one great-grandson.
Fred loved classic cars, a passion perhaps coming from his job at AMC before and after his time in the U.S. Navy, and prior to him joining the Kenosha County Sheriff's Department in 1966. Ekornaas' parents also both worked at Nash Motors/AMC.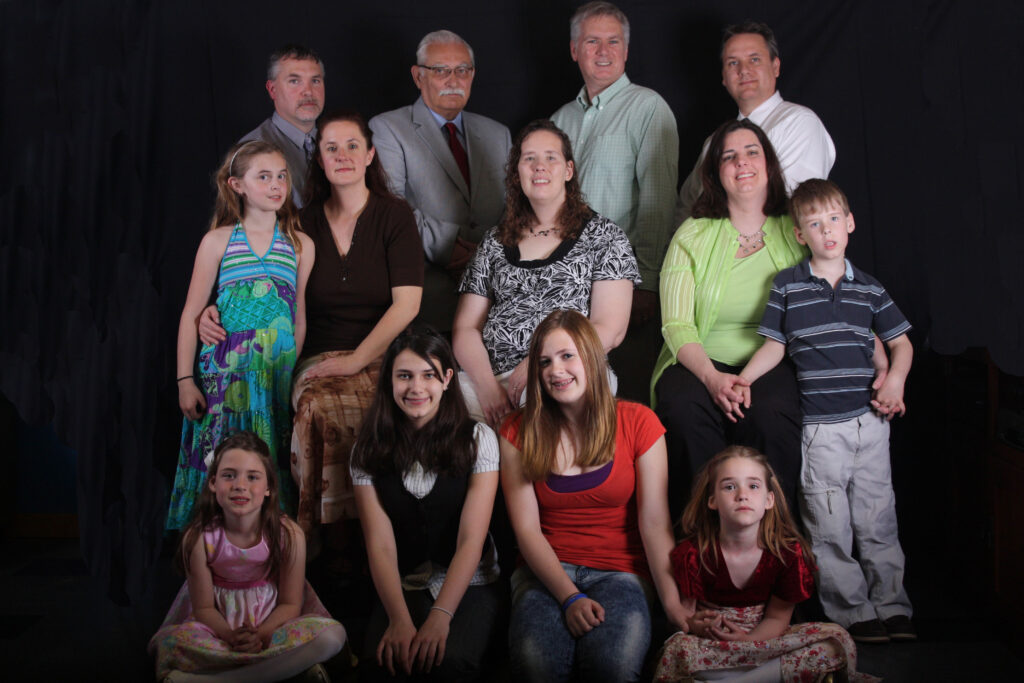 Fred Ekornaas retired from the Sheriff's Department as a captain in 1990. He was twice elected Kenosha County sheriff, in 1984 and 1988.
After working as director of security for Dairyland Greyhound Park, Ekornaas was elected to the Kenosha County Board in 2002 and served until 2011, ending as the board's vice chairman. Ekornaas also ran an unsuccessful Republican primary campaign to recall State Sen. Bob Wirch in 2010. He later served as the Village of Bristol municipal judge.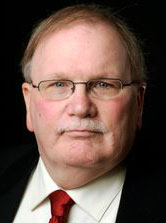 Dick Ginkowski, a former assistant district attorney for Kenosha County and now the municipal judge in Pleasant Prairie, credited Ekornaas' "desire to serve the public."
"He felt that if there was a need he would step up to the plate," Ginkowski said.
In that way, both Ekornaas brothers deserve a lot of credit, he said.
"They could have fully retired years ago, but they kept swinging at the ball, and that's an important thing," Ginkowski said.
"Far too many times we see people basically kind of give up. There are others who keep swinging. Here are a couple of guys who were always at the plate."
"Just my dad"
While Fred had a very public persona, "he was just my dad," Nels said.
"He's that guy who would step out and see the grandkids," he said. "He's the guy who would help me out with something with power tools, a project. I knew about the other part — I was proud about the other part. That just added to who my father was."
Fred was a founding member of the Kenosha County Sheriff's Posse, which allowed him to combine his love of horses with law enforcement.
"That brought a lot of his life together — his love of horses, and Westerns. He loved Westerns," Nels said. "They allowed the children to get involved. All of us would go to the Kenosha County Fair grounds and patrol the parking lot to make sure things are safe."
A love of horses also united the two brothers. Their families' property adjoined in Bristol, and made for a bigger horse pasture for both.
"For 15 or 20 years, we were almost next door neighbors," Nels Ekornaas said.
Fred was also a licensed pilot and owned a few planes, including a wooden one he built and an air coupe. Trips to the Experimental Aircraft Association AirVenture fly-in in Oshkosh were annual events.
Nels not only flew with his father, "I crashed with him," he said.
It happened at the Winfield Airport, not far from the family home in Bristol.
"He had an experimental aircraft," Nels said. "We were taking off, and he couldn't get any lift. We were 50 feet off the ground … and chose to ditch the plane. We hit the ground hard."
But, Nels said, "we both walked away."
Overcoming tragedy
The Ekornaases certainly faced their share of challenges — none more daunting than the horrific 1986 murder of 19-year-old John E. Ekornaas, John's son and Fred's nephew, and another man at a Kenosha County gas station.
Two men were convicted in the case, which drew national headlines.
"That was just a horrible time," Nels said.
It shaped both men.
"Fred was certainly a law-and-order guy, but he was grounded in the community," Ginkowski said. "He is a person who certainly suffered family tragedy. Being a crime victim, he understood what it is like to be on the other side. That is something that certainly stuck with him."
Ginkowski remembered one case in particular — a pioneering cold-case homicide investigation. David Wilson murdered his four-year-old stepson in 1969, but the case was not prosecuted until 1986, by Ginkowski, based on evidence uncovered by Kenosha's WLIP-AM radio news reporter David Cole, now general manager of WGTD-FM radio in Kenosha.
Ginkowski credited Ekornaas, as sheriff, in encouraging the work of his team in building the case for the eventual conviction.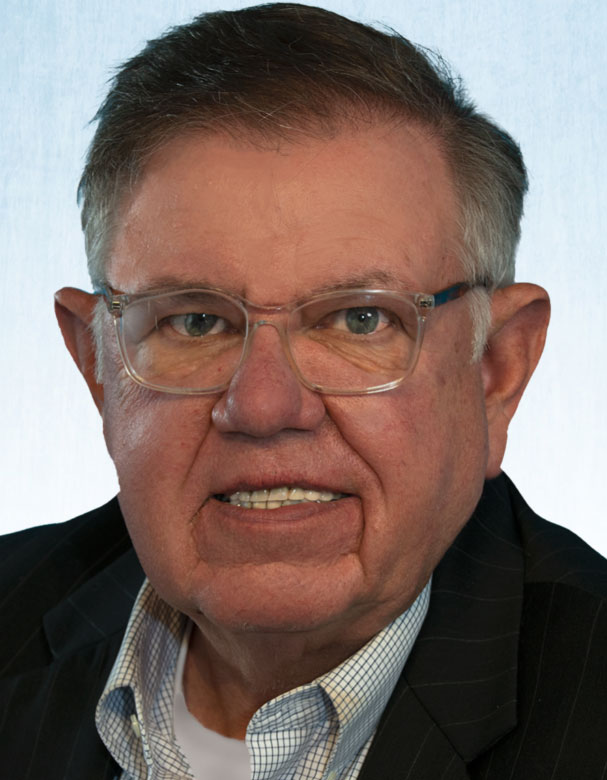 "It took months of work, and Fred supported that," Ginkowski said. "He cleared the way for us to be able to do that. Now cold cases are almost common. Back then, it was a big deal to have the sheriff's support in that."
Former Kenosha County Executive John Collins called Fred Ekornaas, "stubborn, with integrity."
"I had a great deal of respect for his integrity," Collins said. "He wasn't going to do something he thought violated his principles. He had a passion for public service and a passion for doing what he thought was the right thing at every juncture."
Case in point: the time an unnamed former county supervisor parked in a spot reserved for a deputy sheriff at the Kenosha County Courthouse, and got a ticket.
"The supervisor was mad, and he stormed over to the Sheriff's Department," Collins said. "He wanted (Ekornaas) to tear up the ticket. He basically threw the county supervisor out of his office and said, 'I don't fix tickets. Good-bye.' He just put his foot down and said no."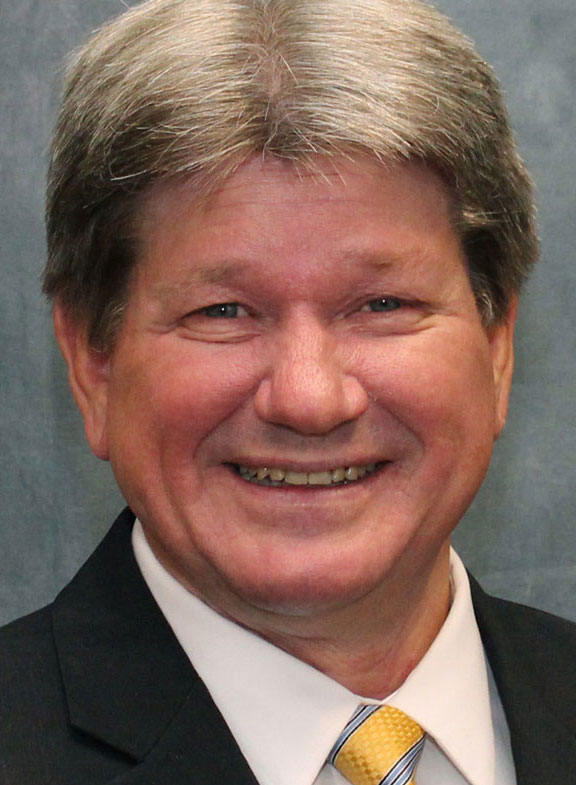 Current Kenosha County Executive Jim Kreuser also noted Ekornaas' "direct talk and action."
"He was a personal friend who was selfless in giving his time and efforts to quite a number of projects in our community," Kreuser said. "Fred was focused on getting a project done and done right for the long haul."
Added Collins: "He knew his stuff. He knew the rules, and he knew how things worked. He was a very smart guy. And he had this wit about him."
Still, Nels called his father "a stoic guy."
"He was very proud of all three of his sons. He was very happy to be a great-grandfather," he said. "He lived a full life, and he lived his life. He lived the life he wanted to live."
A Kenosha fixture
The same could be said of Fred's brother, John.
John Ekornaas was born on August 11, 1943, and like his older brother served in the military (in his case, the U.S. Army, from 1961 to 1964). John married Sandra Arcuri on August 26, 1974.
He owned and operated the Midnight Hour — later renamed Johnny Midnight's — at 56th Street and 22nd Avenue for over 45 years. Later, he owned a food truck at the Great Lakes Dragaway in Kenosha County, near Union Grove.
The bar was a Kenosha fixture, as was the nearly always black-clothing-clad John himself.
"One of the greatest men Kenosha knew," reads his obituary.
The Midnight Hour was among the most popular local live-music venues in the 1970s, serving everyone from local bikers to sailors stationed at the Great Lakes Naval Training Center in North Chicago, Ill. The city's top bands during that era — including Orphan and the Union Band — played there.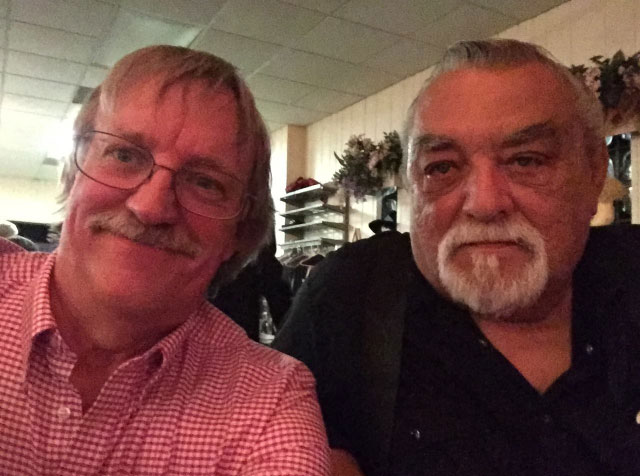 Musicians enjoyed working with John and considered him a friend more than boss. Many remembered him as soft-spoken and gracious.
Jeff Kemen, a member of Orphan, which performed regularly at the Midnight Hour, recalled John as a champion of live music and a compassionate man.
"John was a great person who really cared about people," Kemen said. "He provided a great platform for many bands, with live music four nights a week."
"He was always a gentleman," said celebrated local vocalist Candy Eisenhauer, who played at the Midnight Hour with her band, Therica, in the '70s. "He always opened doors. … He treated me with respect and kindness."
Jeff Stevens, a local drummer who sat in with bands at Johnny Midnight's, remembers John as a congenial and confident individual.
"He always struck me as being a man's man," Stevens said.
With a great sense of humor.
"When I played there, I was young — between 18 and 20," Stevens said. "John would say, 'No 12 year olds are allowed in the bar.'"
"Tomorrow is never guaranteed"
John's son was never far from his mind. In fact, the bar had some of his son's personal possessions on display, as a small memorial.
Cy Costabile, a local drummer who played with the Starboys band at the Midnight Hour and knew John for many years, admired him for the courage and strength he displayed when his son was killed.
"John was a great guy — I really liked him," Costabile said. "To endure what he went through took a lot of fortitude. He was a principled man and I respected him."
John is survived by two daughters, Sharon and Danielle, and stepdaughter, Sheree Fugua. He had four grandchildren and a great-grandson.
According to his obituary, later in life, John Ekornaas especially "enjoyed hanging out at his barn (his man cave) with his dog Hailey and best friend, Bill Peterson. He also enjoyed having his daughters and many of his friends join him in his paradise."
Ginkowski's closest interactions with John came as Ginkowski helped lead the push to pass Kenosha's smoke-free restaurant ordinance more than 20 years ago — while John, a longtime member of the Tavern League of Wisconsin and its vice president at one point, was on the opposite side of the issue.
"I remember having a conversation with John once about taking some time out and doing things that he would enjoy," Ginkowski said. "I like to think that you should live each day as if it's your last, or one day you're going to be right. We always have unfinished business. We always have more that we can do. Tomorrow is never guaranteed."
Funeral services
Daniels Family Funeral Home & Crematory is handling Fred Ekornaas' arrangements. Services will be held on Monday, Dec. 27, at 7 p.m. at Unity Lodge 367, 4320 Washington Road in Kenosha. A visitation from 3 to 6:30 p.m. precedes the services. Inurnment will take place on Tuesday, Dec. 28, at 2:30 p.m. at Sunset Ridge Memorial Park. In lieu of flowers, the family suggests that memorials may be to a veterans organization of your choosing or Special Olympics Wisconsin, 2310 Crossroads Drive, Madison, WI 53718. Read his full obituary here.
Casey Family Options Funerals and Cremations is handling arrangements for John Ekernaas. Visitation will be held from 4 to 6 p.m. on Wednesday, Dec. 29, at the Kemper Center Founders Hall, 6501 Third Avenue, with a service at 6 p.m. and military honors to follow. Burial at the Southern Wisconsin Veterans Cemetery in Union Grove will take place at a later date. Read his full obituary here.