Italy is regarded as one of the most important fashion centers in the world, and Italian immigrants have a colorful history of bringing their skills in tailoring and textiles to the United States.
The remnants of the old world craft can still be seen today in Kenosha.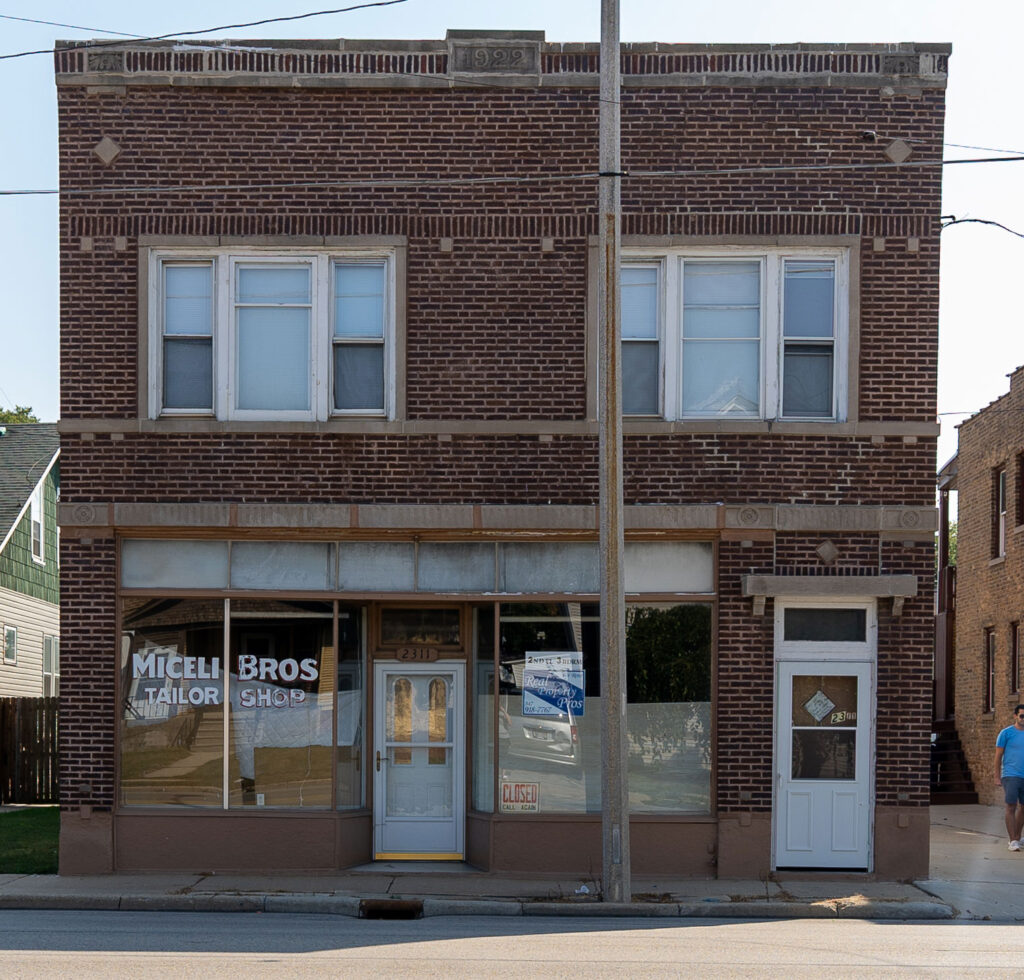 Brothers Ildo, Mario and Frank Miceli learned tailoring as children in Marano Marchesato, Italy, before immigrating to Kenosha. Ildo and Frank's skills landed both of them work at Great Lakes Naval Base in North Chicago before opening one of the area's most prominent tailoring and alterations businesses, Miceli Brothers Tailor Shop.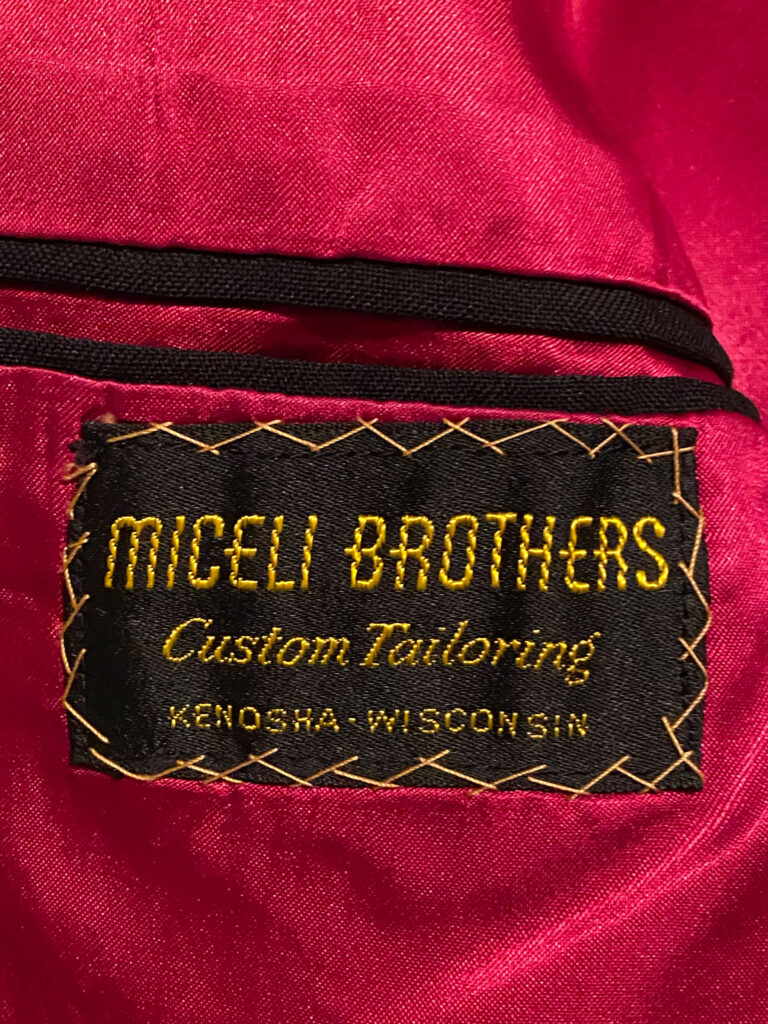 For over 50 years, Miceli Brothers Tailor Shop helped countless people define themselves through the ultimate form of self-expression: clothing.
The brothers opened the shop in 1967 at 2311 52nd St. Though recently no longer in operation, the shop's painted mural and old signs continue to serve as a reminder of this lost art and the immigrants whose hands created it.
For the Micelis, tailoring was a family affair where every member of the family played a role. A lot of family members had no official training and learned the job on the spot. Today, the descendants of the Miceli brothers have fond memories of their family's business.
"My parents made custom-made suits for my brother and me for our 8th-grade graduation," said John Miceli, one of Mario's sons. "We were probably the only two middle schoolers who showed up in a custom-made suit!"
John's parents, Mario and Maria Miceli, became the main proprietors of the business in the early 2000s.
Through the decades, Maria developed her skills as a seamstress and dressmaker, often making dresses for proms, graduations and weddings. Naturally, she created her daughter Enes's First Communion and later wedding dress.
Maria also created custom pieces for women who had undergone surgery for breast cancer. Unlike today, clothing for those women was limited, and her skills helped many disguise the disfigurements due to their condition.
"When I was a kid, it was my job to watch the cash register when my father went home for lunch. Then, he'd give me a dollar to get a ham sandwich from Cardinali's," Giuseppe "Joe" Miceli, son of Ildo, recalled.
This dynamic was common amongst working-class Italian Americans, who tended to prefer eating lunch at home instead of at their place of work, if possible.
"Joe used to do the ordering and I helped with the taxes," Luigi Miceli, Ildo's second son, recalled.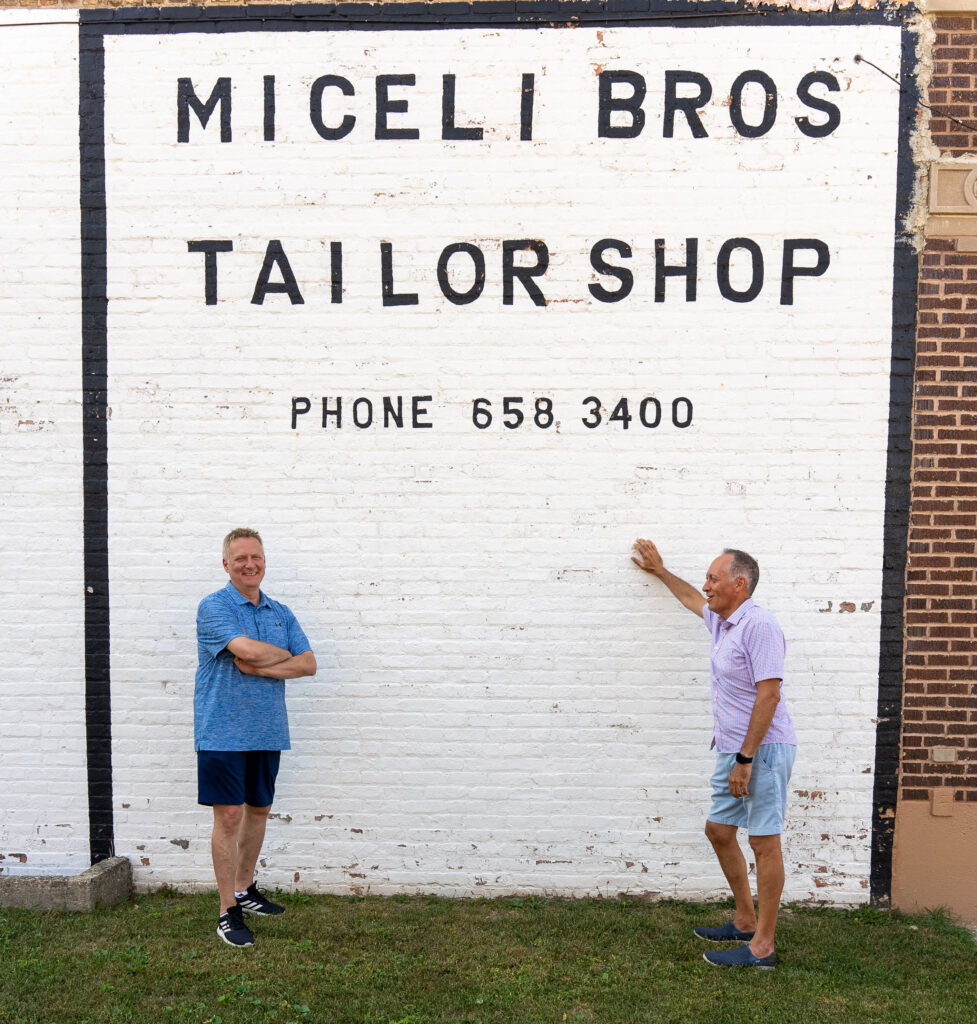 In addition to their regular clients, the Micelis also had equestrian clients from around the nation who sought perfectly-tailored jockeying outfits.
Though once abundant both in Italy and the United States, custom tailors are not as easy to come by today. As such, the work of tailors has become somewhat of a dying art.
Like all businesses that serve their communities, Miceli Brothers Tailor Shop left its mark. Its legacy reminds us that helping people look their best also makes people feel their best. They inspired the confidence in other people that only a perfectly tailored suit or gown could bring.
If we could learn anything from the legacy of Miceli Brothers Tailor Shop, it's that family, hard work, and clothing that suits us well are the "common threads" that bring us all together.