One of Kenosha's most iconic restaurants is set to appear again on Food Network's "Diners, Drive-Ins and Dives."
Franks Diner, 508 58th St., will appear on the popular program 8 p.m. Friday, Aug. 20. The diner unexpectedly closed in May for a day so a crew of a half dozen could film in secret.
The program is hosted by celebrity chef Guy Fieri.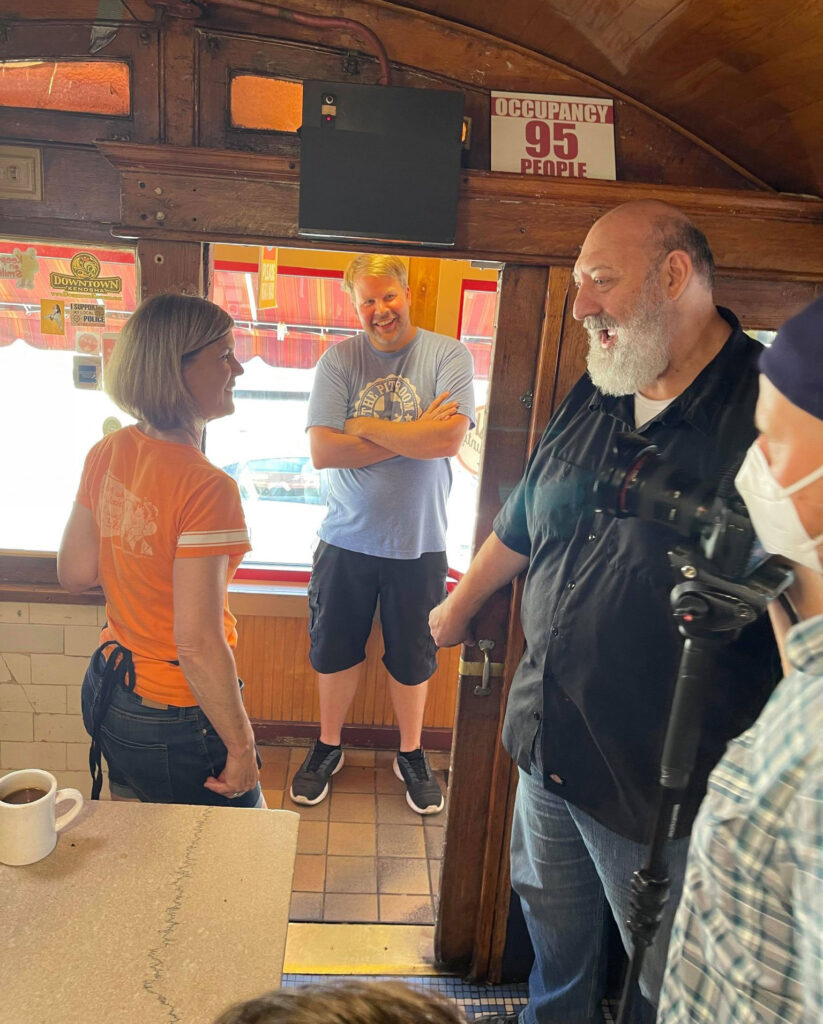 "We'll be on a segment called 'Triple D Nation.' It's when Guy revisits a place after a number of years, a place he visited and really liked," Franks co-owner Kevin Ervin said. "We made the cut."
Fieri first visited the diner in 2007 when it was owned by Chris Schwartz and Lynn Groleau. Ervin and Julie Rittmiller purchased the establishment in 2010.
"From all accounts he's a really nice guy," Ervin said. Fieri didn't visit the diner for this latest segment because of the COVID-19 pandemic.
"They sent out a crew and the crew does the filming and he kind of reminisces over the cuts of what's going on," Ervin said, adding he hasn't seen the segment, yet.
"I'm really excited. They were here all day filming. They had us bring in limited guests with limited staff because of COVID. They filmed all day. … They told us we couldn't talk about it until two weeks before the airing."
Ervin said the crew "was great" and they were all tested by a nurse for the virus before filming.
"The crew was amazingly professional," he said. "They were like commandos. They knew exactly what they had to do and how to do it. They were like boom, boom, boom. It was fun to watch them. It was amazing."
Ervin prepared a spicy ham sandwich, homemade bread — which was featured the first time Franks was highlighted — and a black bean and sweet potato hash.
"We showed them how we do all that," Ervin said. "It's amazing and we always hoped they would come back because we are new owners and weren't here when he first came."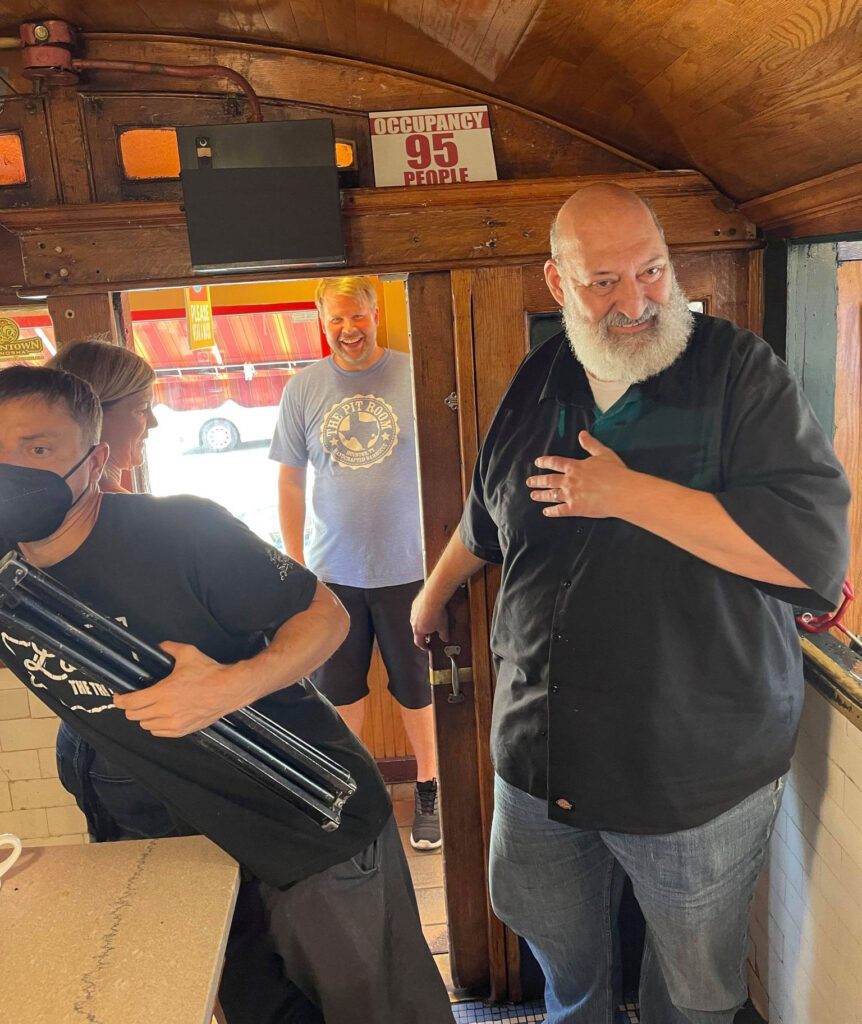 Ervin said Fieri "continues to show love to Kenosha" because he has highlighted other local hotspots over the years.
"He's aware of what's going on here," Ervin said.
Historic establishment
In 1926, six horses pulled Franks Diner to the spot where it stands today.
"The structure was built by the Jerry O'Mahony company in New Jersey, and shipped to Kenosha on a railroad flatcar," according to the diner's website. "Anthony Franks, who first learned of the unique restaurant opportunity through a magazine article, paid $7,500 plus $315 in shipping charges to launch his business. He added a dining room in 1935 and a larger kitchen in the mid 1940s."
The Franks family operated the diner until 2001 when it was purchased by Schwartz, Groleau and Kris Derwae.
Franks Diner has hosted many celebrities, including The Three Stooges, Lawrence Welk, Bela Lugosi, Duke Ellington and Liberace. Kenosha native actor Mark Ruffolo has also dined there.
The diner now boasts a staff of 17, which is the "highest we've ever had," Ervin said. "We're very busy."