On Friday, Sept. 10, the unthinkable happened during recess at Riverview Elementary School in Silver Lake.
While playing outdoors with his first-grade classmates, Alex Hook was struck in the head by a projectile launched from a lawnmower that was cutting the grass of a nearby median.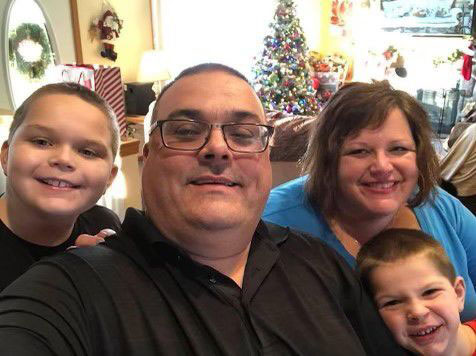 After being flown by helicopter to Children's Wisconsin Hospital in Wauwatosa, Alex underwent emergency surgery. He sustained a fractured skull, bleeding in his brain and a piece of bone had to be removed from his brain.
Two months have passed since the accident. Alex has returned home much to the delight of his parents, Kirbey and Caryn, and older brother Nathan. He has daily therapy visits and other doctor appointments. For now, he uses a wheelchair and wears a protective helmet.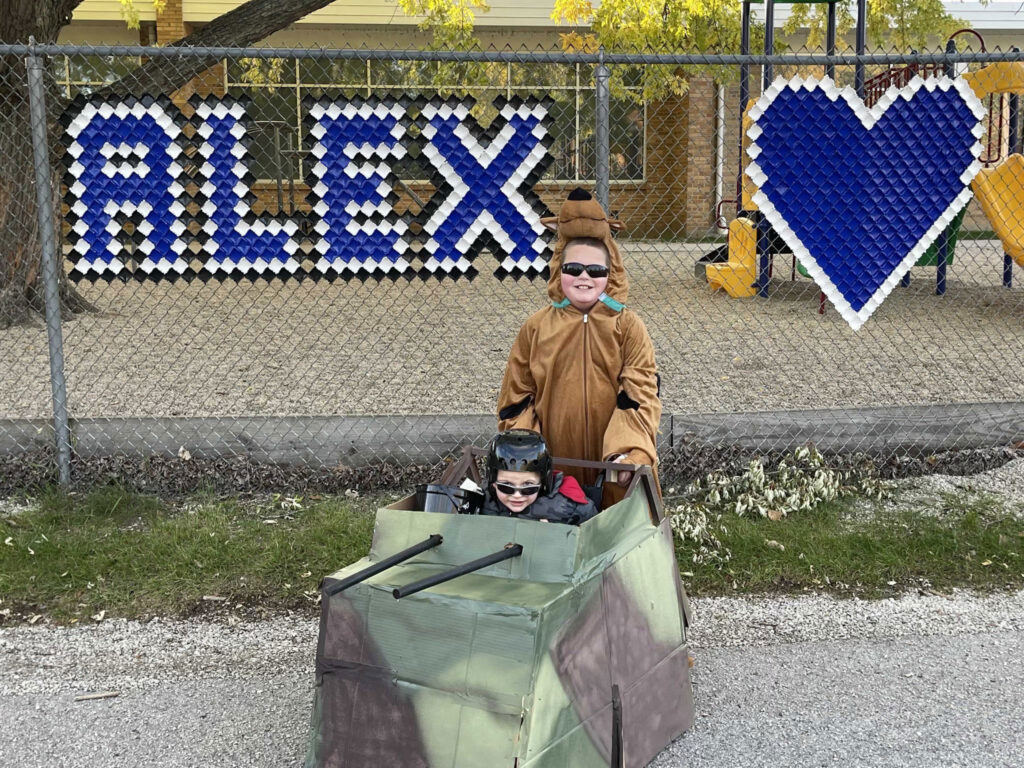 Alex was able to enjoy some Halloween fun. His Trick-or-Treat costume was a tank that his father designed around his wheelchair. He celebrated his 7th birthday with family on Thursday, Nov. 4. He is shown in pictures smiling.
A true miracle.
Up next is a skull implant surgery scheduled for Nov. 22. It was postponed a week due to complications from a previous procedure.
***
Along with Alex's recovery, what has been equally impressive throughout this terrible ordeal is the way the community has rallied around the Hook family. As a result, those supporters have been selected as the Kenosha.com Kenoshans of the Week.
"This town – Kenosha as a whole – really truly renewed my belief in humanity," said family spokesperson Michelle Koertgen, who is also Alex's aunt and godmother. "Just pure unadulterated kindness coming out of people.
"Everyone supports a good cause. When you look at it from a reality perspective, this could have been anyone's child. He was in the playground at school. Did I ever expect this amount of support? Honestly, not in a million years."
On Facebook, Alex Hook's Support Page has more than 18,800 followers (and just shy of 15,500 likes) as of Thursday. It has reached 750,000 people since it was created on Sept. 11.
A GoFundMe to help the family with medical costs has raised more than $188,000.
With the family in need of a larger vehicle to accommodate Alex's wheelchair, Ray Scarpelli Jr., who owns Ray Chevrolet in Fox Lake, Ill., gifted the family a 2018 Chevy Traverse.
Benders Bar and Grill in Silver Lake held an enormous benefit on Oct. 23 with a pig roast, impressive raffle prizes (with donations from area businesses), a silent auction and bands. In anticipation of the event, Benders quickly installed a new 1,500 square foot deck – a project that was planned for next year. A sign was made that said, "Alex's Deck."
On the same day of the Benders event, Alex's Ride, a motorcycle benefit ride that was organized by Justin Guerreo took place. Hundreds rolled out and made stops at Benders and other local establishments. The outing raised more than $5,000.
Stinebrink's Piggly Wiggly held a round-up at the register from Sept. 21 to Oct. 16. Four stores (two in Kenosha along with the Lake Geneva and Delavan stores) combined to raise $12,000.
Brenda Lois, the store manager at the 2801 14th Place location, organized the fundraiser after receiving the go-ahead from store ownership.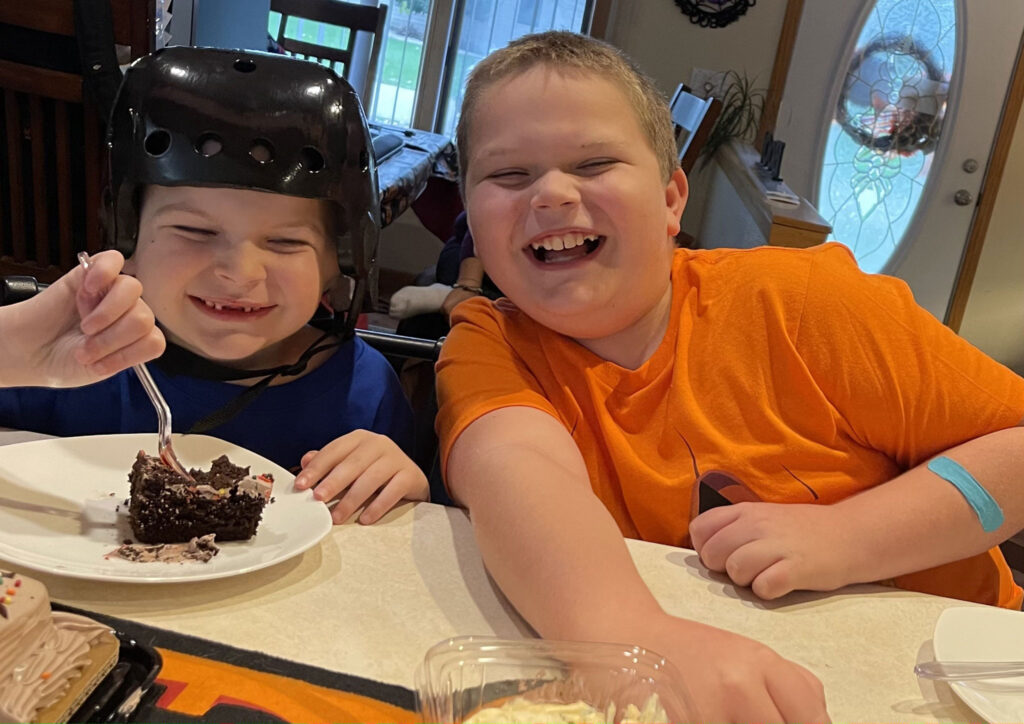 "I just heard the story and had to do something," she said. "Stinebrink's is really good at doing round-ups and taking donations for different things."
They surpassed their goal of $10,000.
"There was a lot of outpouring, honestly," Lois said. "People started reaching out to see what else they could do. We ended up doing a ham dinner where $3 from every dinner sold went to this fund as well. A lot of people would round up and do more than that. People would give $10, $20, or choose their own at the self-checkout."
The Stateline Garden Tractor Association held a benefit. Uncle George's Bar and Grill in Silver Lake raised $1,200 during the Packers-Bears game. The BP gas station in Silver Lake has accepted donations and raised a substantial amount of money.
Shortly after the accident, Kirbey Hook was at the gas station admiring a Lamborghini. After a conversation, he was handed $1,500 by the car's owner.
Servpro of South Kenosha County helped organize a fire truck parade when Alex returned home.
"They have been incredible from the get-go," Koertgen said. "They're always asking, 'What can we do for you?'"
Students at Riverview, Wilmot High School and other nearby schools have done their part.
There have been food donations to the family and cards with uplifting messages containing gift cards.
You get the idea.
Koertgen, who was assigned the duty as the de facto press secretary and fundraising CEO for the family, has spreadsheets to keep track of everything.

"My sister (Caryn) isn't even a native to this area," she said. "They moved here about six years ago. People aren't just sending prayers and well wishes … Don't get me wrong. The moral support is very important. Prayers, I believe, played an integral role in his continued improvement, but people are truly stepping up to the plate.
"Let's face it, there's so much bad going on in the world. You turn on the news and you don't hear anything positive these days. So, to be able to support and follow a young child's journey to recovery … and he is improving. So, that's uplifting. I still wouldn't have thought this momentum would keep going like this. It has been amazing."
To contribute to the Hook family, click HERE.
NOTE: To nominate a Kenoshan of the Week click here or email Andrew@Kenosha.com.