It's no secret that I love Kenosha.
I believe we have one of the best collections of locally owned businesses in the world, including our vibrant restaurant scene.
I've spent my entire adult life working for or running independent restaurants with a large part of my skill and focus spent on marketing.
I often saw other great restaurants getting less attention because they simply didn't know how to tell the world what to expect inside their doors and on their menus.
Many conversations included the question, "What if I could spend one day a week shining a light on a different local restaurant?"
One of those conversations happened with Kenosha.com founder Jim Gourley, which brought the idea from concept to reality. And, here we are, 99 restaurant features later.
It has been one heck of a journey.
The goal has always been to show off the great flavors our community has to offer with a positive assessment and a focus on what makes each place great.
The only downside is that sometimes there are restaurants that are doing some amazing things, and since we never rank or rate a restaurant, it's a challenge to give them the extra credit they've earned.
That is … until today.
After 99 restaurant visits and articles, let's make the 100th Kenosha Eats a list of my favorites that I've visited in Kenosha County: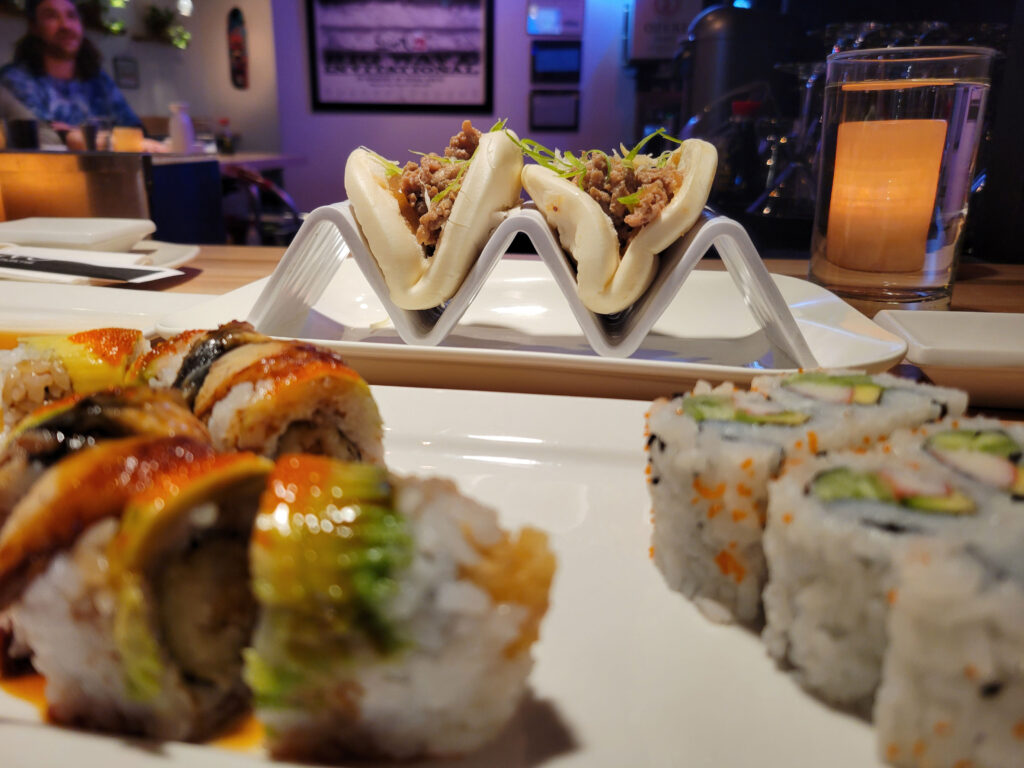 Ono
The newest sushi kid on the block has consistently impressed me with every visit. The Asian/Pacific-inspired menu is packed with high quality sushi and sashimi as well as a large assortment of creative appetizers and entrees. For my family and friends, every meal here starts with Quail Egg Sashimi and it never stops being amazing. Don't be scared. Our 9-year-old insists on having two eggs every time she can, so you can definitely try it. Notable dishes include the incredible Rainbow Kani Roll and Wasabi Shu Mai. Even the less adventurous eaters will love the Bulgogi Beef Bao.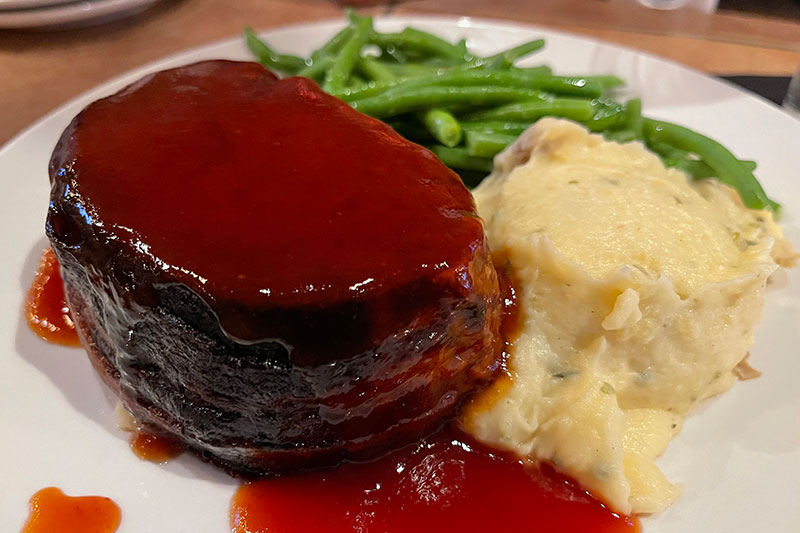 Wine Knot
Chef Brian Haberski has been pleasing palates since before most folks thought the words "fine dining" or "wine bar" would draw a crowd in Kenosha. Wine Knot broke boundaries with their quality ingredients expertly prepared when they opened in 2004. While the atmosphere and menu have evolved, the level of dedication to flavor has remained. Notable dishes include the house favorite, Macadamia Encrusted Halibut and the all-time top seller, Brian's Meatloaf. If you somehow don't know already, Wine Knot also boasts one of the best outdoor dining patios in the city.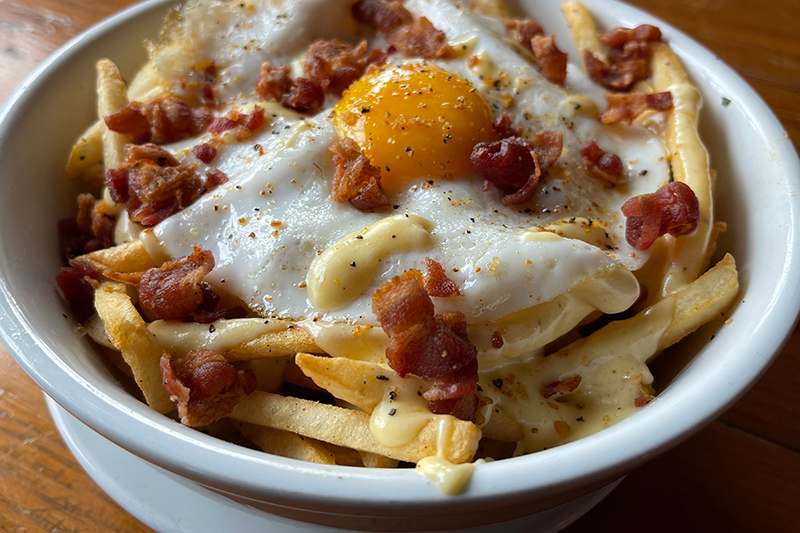 Captain Mike's
If the Kenosha restaurant scene was a boy band, Captain Mike's would be the bad boy. This beer and burger bar has made a name for itself with a large menu of creative burgers and mac & cheese. And, it's no secret they do those things very well. More impressively, however, is their constant additions and expansions of their creative offerings, including The Galley Food Truck, Portside Catering and Captain's Quarters. When this company gets excited, amazing things happen like their now famous food truck lobster rolls. Notable dishes are obviously the burgers as well as Clearing Stick Egg Fries and the Day Drinker Omelet.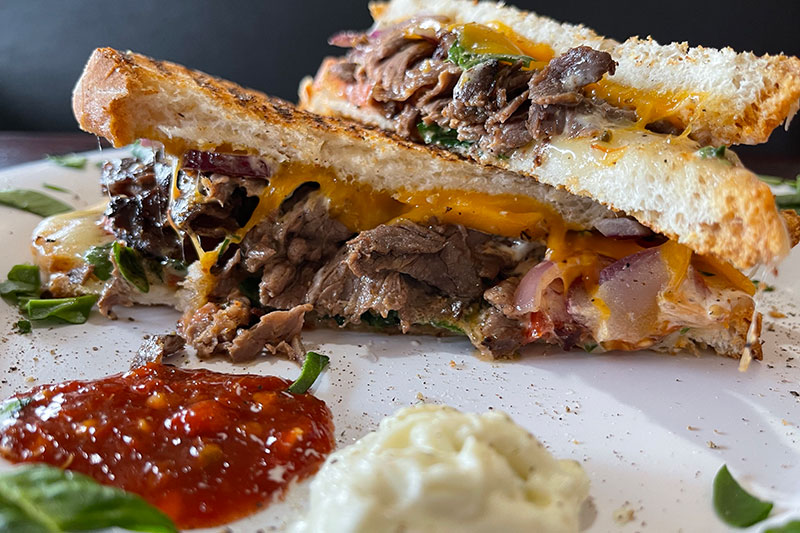 Daily Dose
Perhaps the perfect place for breakfast or lunch. This neighborhood cafe has been serving coffee, sandwiches and smiles to the Kenosha community since 2007. The Daily Dose is the very definition of small but mighty with their tiny square footage and massive reputation for quality. Jennifer Capponi and her stellar crew have turned the simple sandwich into a weapon of war used to destroy the bland lunches of yesteryear. Notable dishes include the absolute ultimate panini, Awesome Beef!, as well as my personal favorite the Spicy Sweet Potato Wrap. Bonus notes: The summer brings a spectacular patio and the daily menu includes plenty of plant-based options.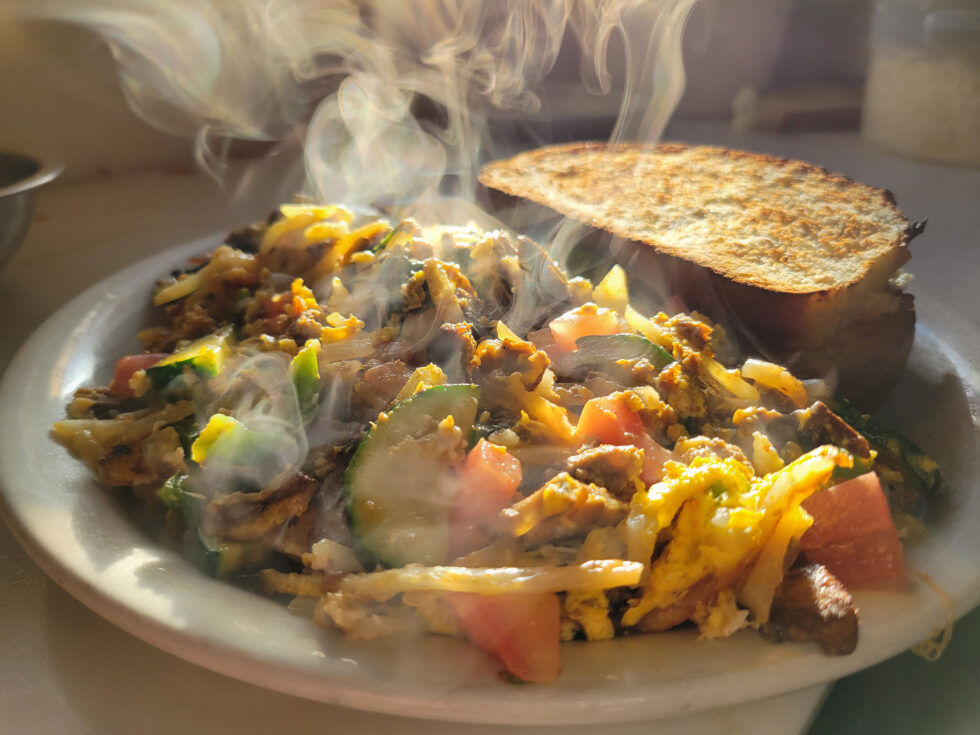 Franks Diner
Franks Diner … What else can be said about the king of Kenosha diner fare? In their 97 years in business, they have been featured thousands of times in top lists, usually topping the charts when it comes to restaurants worth visiting in Wisconsin. This historic train car diner is now the oldest operating diner in the United States and boasts an atmosphere that can only be described as beautiful chaos. If you visit Franks, you'll likely find yourself in a booth or counter seat that has been shared by the most famous people to ever visit our small town. And, you can take solace knowing that those celebrities also received a little sass with their hash. Everyone is the same at Franks, and that means everyone is having fun together. Notable dishes include the famous Garbage Plate, Ave Maria and WOW Burger.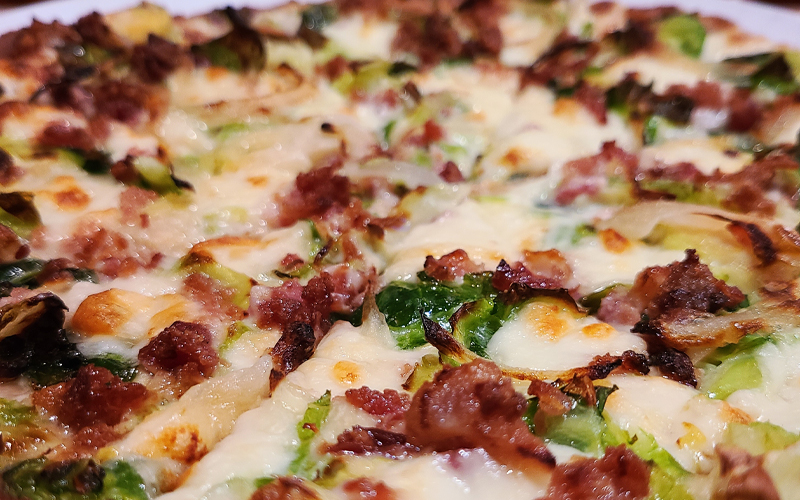 Twisted Cuisine
The crew at Twisted Cuisine is a little different, maybe even a bit twisted, and they like it that way. This closer-than-family staff takes that unique attitude and delivers it daily on their creative and ever-changing menu. Despite all the challenges that have plagued the restaurant industry over the last few years, this team has not only stuck it out and stayed together, but they have used the adversity to push even further with their top-notch service, atmosphere and food. Notable items are tough due to frequent menu changes, but the best suggestion I can make is to ask your server what their current favorite is. They taste everything and their excitement will translate into your pleasure. Oh, and always start with the Brussels Sprout Pizza.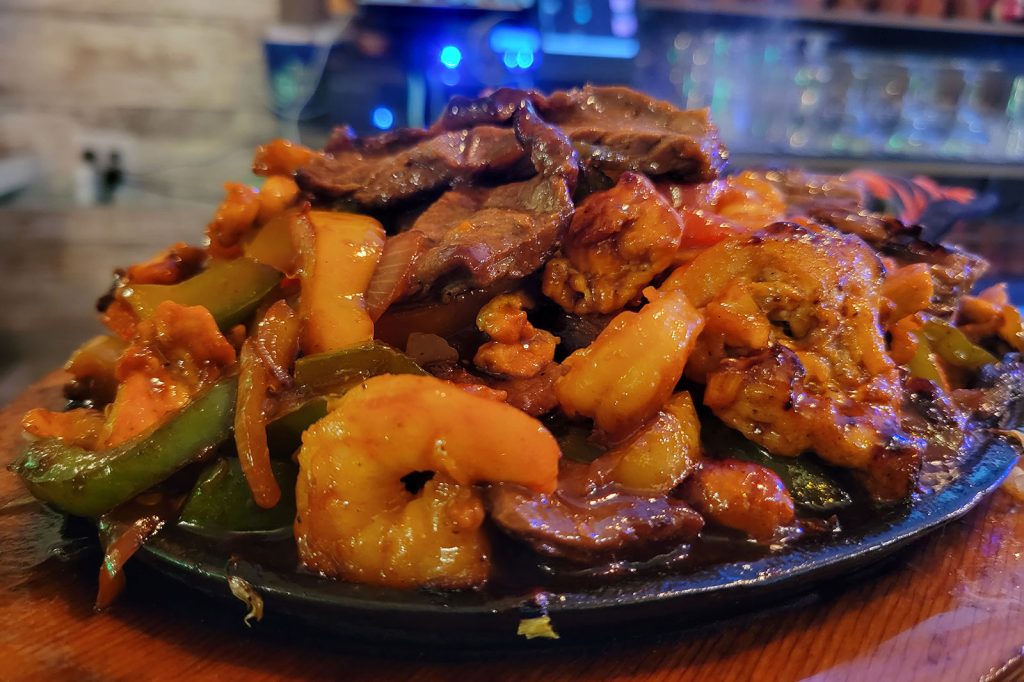 Los Cantaritos
When it comes to authentic Mexican cuisine, Kenosha is fortunate to have a ton of great options. For me, however, even in this great market for Latin flavor, Los Cantaritos sits at the top of my list. This family-run restaurant consistently delivers incredible, quality food in a vibrant and welcoming atmosphere. If you prefer to eat your tacos on your couch, they also have a thriving and efficient carry out and delivery business. And, if you order directly through them, the prices remain very reasonable. Speaking of great pricing, despite the amazing quality, this place is still one of the most wallet-friendly locations I've visited on this 99-article journey. Notable dishes include the Fiesta Fajitas, Chile Rellenos con Queso, and possibly the best Al Pastor in town.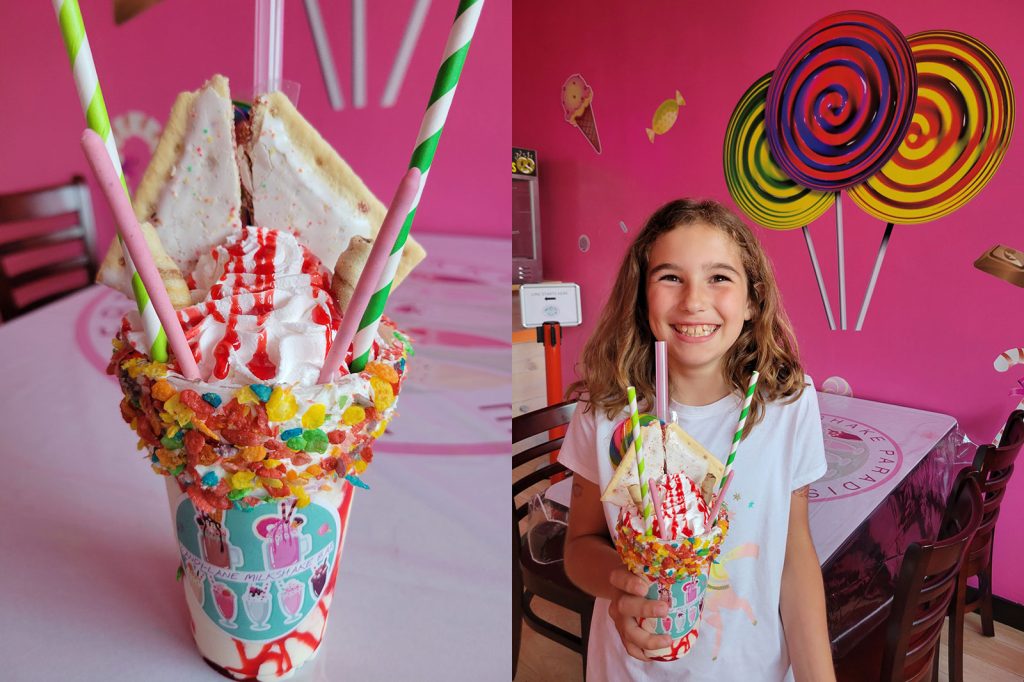 Dessert
No meal is complete without a little something sweet. While many restaurants have some decadent dessert options, when it comes to the sweetest of sweets, you have to go to the pros.
Scoops Ice Cream is the established king of confection with their incredible selection of super premium ice cream, candies and sundaes. The smiling staff and bright atmosphere make this location a must-stop on any day spent downtown. The newly renovated patio is the perfect place to spend time with family and friends. My personal favorite from Scoops is the Badger Brownie Sundae.
Candy Lane Milkshake Bar recently opened with a focus on massive Instagram-worthy milkshakes that simply can't be compared. These "Gourmet Biggie Shakes" feature tons of additional treats as garnishes, including (but not limited to) Pop Tarts, brownies, or even an entire piece of cheesecake. When the staff hands you one of these creations, you'll instantly become your 9-year-old self and you won't be able to stop smiling. I recommend the Fruity Dream Vanilla Shake.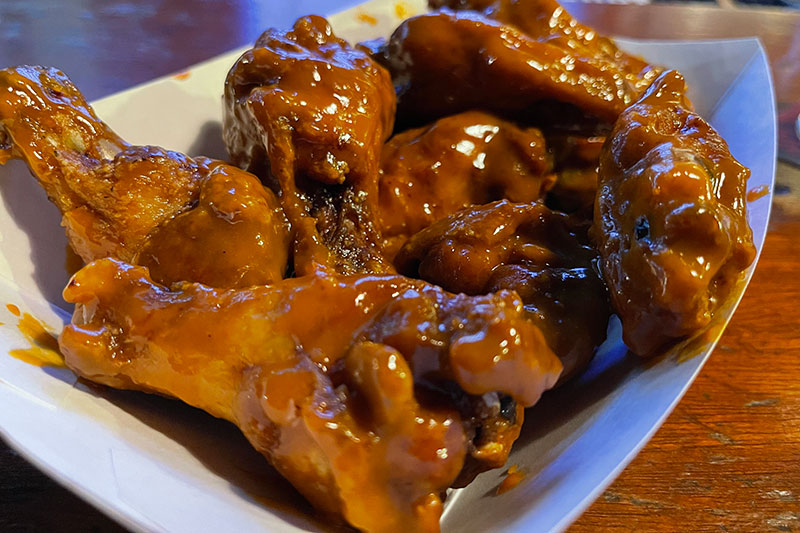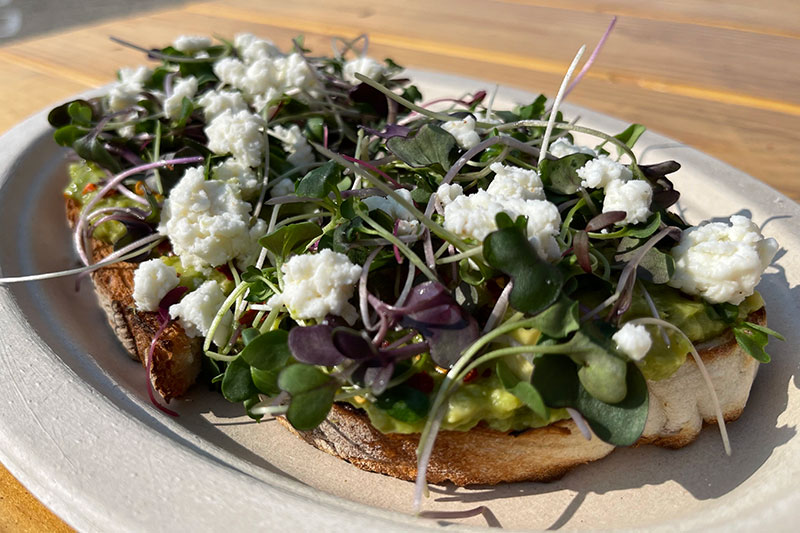 Not quite restaurants
Some of the very best food I've had on this journey didn't come from restaurants at all. Kenosha is currently sporting some of the best mobile food vendors I've ever experienced and it would be a shame to leave them out because they don't have a permanent location. I'd argue that this new generation of culinary entrepreneurs are putting out the best food in the city. Their passion and creativity shines brightly on their small menus and if you can track them down you'll have some of your favorite meals of your life. Mr Wings, Phatman's, The Fresh Bar and Tacos La Flama deserve top honors in this category.
Top honors: Siebert's Pub
I'm terrible at picking favorites. I don't have a favorite song, movie, or color. I do, however, have a favorite Kenosha County restaurant I've visited on this journey. Siebert's Pub in Salem has absolutely blown me away every time I've visited. In a time when every business has been hit with supply chain issues and rising prices, many restaurants have resorted to cheaper and easier ingredients. While I can't say I blame them, it makes Siebert's stand out even more. Despite every challenge, they have maintained the highest quality of offerings. The food isn't fancy, and the atmosphere isn't white tablecloth, but holy cow is it worth the drive to the county. They are best known for their Reuben Sandwich, which is, by no close comparison, the BEST Reuben I have ever had. Other notable dishes include the monstrous Monkey Fries, Wild Mushroom Bruschetta and Clam Chowder.
Thank you, Siebert's crew, for including passion, creativity and love in everything you serve. It has been noticed. You deserve to be put at the top of the list for the first 99 of Kenosha Eats.