The Restaurant:
Ono, 512 56th St., is a hip downtown Kenosha restaurant focused on Asian and Pacific cuisine, including a spectacular sushi menu.
The Featured Dish:
Bulgogi Beef Bao — Steamed bread buns filled with Korean-style barbecue beef and scallions.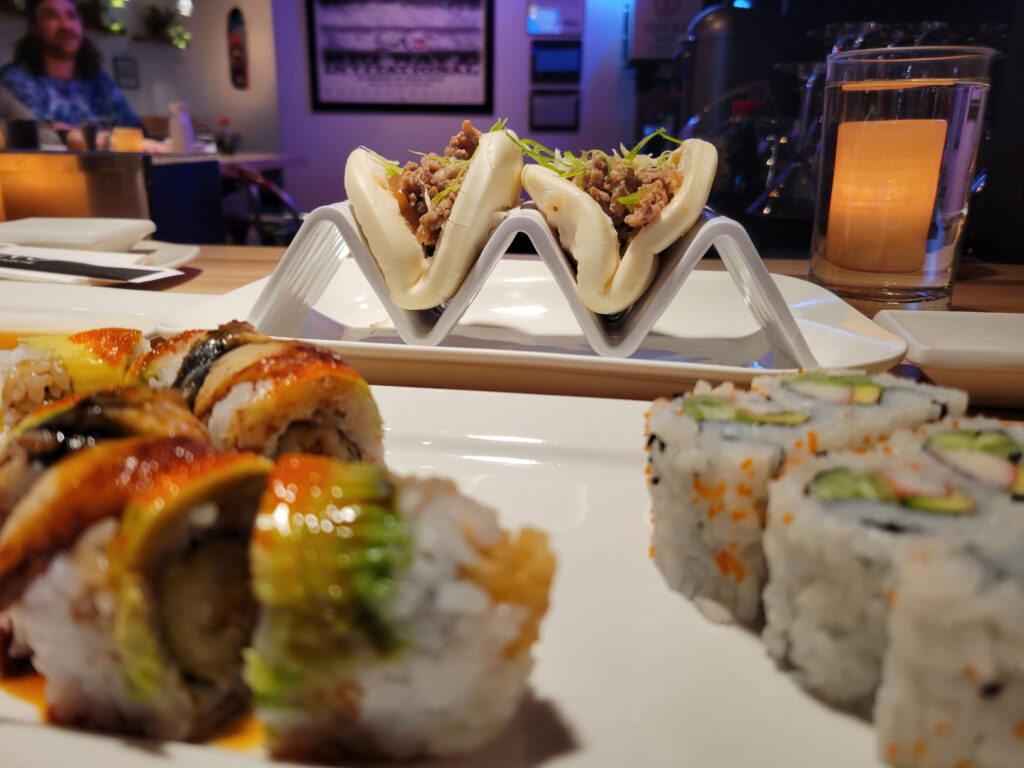 The Flavor and The Story:
Since we last visited, Ono has made quite the name for itself by delighting our city with fresh and creative sushi dishes.
Their sushi menu is absolutely incredible and attracts customers to their modern dining room every night of the week. However, beyond the sushi awaits some other magical dishes that cannot be skipped.
My personal favorite non-sushi section of the menu is the fresh made bao. Bao, pronounced like the bow of a ship, is a traditional steamed bun that can be filled with all types of ingredients. The buns are light and slightly sweet and serve as a perfect vessel for enhancing other flavors.
The bao at Ono are perfectly light and pillowy, like a cloud designed to help you bring deliciousness into your mouth.
The hint of sweet complements the Korean-style barbecued beef by adding depth and cooling the small amount of heat that is present in the filling.
The beef is also cooked to perfection. The sweet and spicy seasoning brings forth a full flavor that is nowhere near overwhelming and the texture is tender thanks to slow marination.
Scallions might not normally be the ingredient you'd rave about at a meal, but in this dish the unique preparation of cutting them lengthwise and crisping them before adding them to the dish creates the perfect pop of flavor to provide wonderful balance.
The next time you're visiting for sushi and ordering your favorite rolls, add an order of Bulgogi Beef Bao to your order. You'll thank me later.
The Bulgogi Beef Bao is available every day and priced at $7.
Ono is currently open for dine-in and also accepts carryout orders. You can view this dish and the entire menu at OnoKenosha.com.