The Restaurant:
Captain Mike's, 5118 6th Ave., is a nautical-themed pub with personality that has become one of Kenosha's favorite spots for a burger and a beer.
The Featured Dish:
The Day Drinker — Omelet stuffed with signature mac & cheese and bacon topped with breadcrumbs.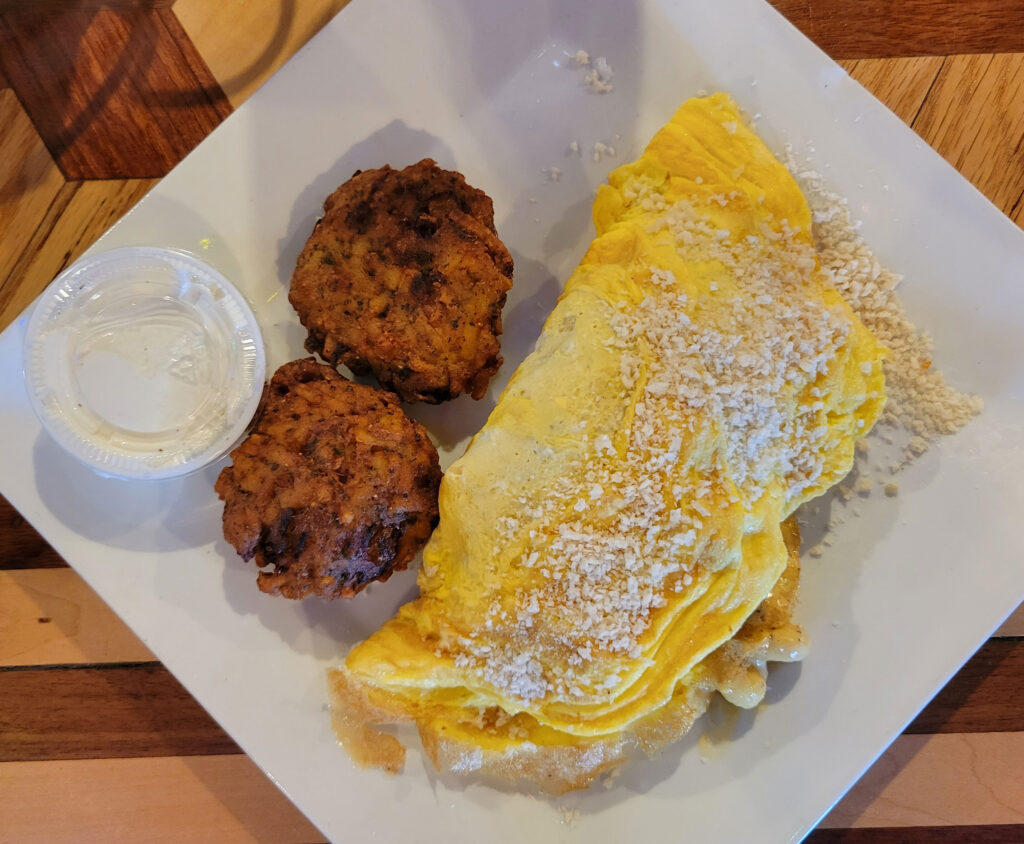 The Flavor and The Story:
While this Downtown Kenosha hotspot is well known for creative bar food like signature burgers and the Clearing Stick Egg Fries, for a few hours on the weekend there's something different to get excited about. 
Every Saturday and Sunday the Captain's crew opens early to serve up a full brunch menu that's just as creative as you'd expect.
I stopped in for a well-earned mimosa and simply couldn't resist trying the Day Drinker omelet. 
This dish is like Frankenstein's monster, made up of parts that you didn't think belong together to create something completely new … with significantly less murderous rage.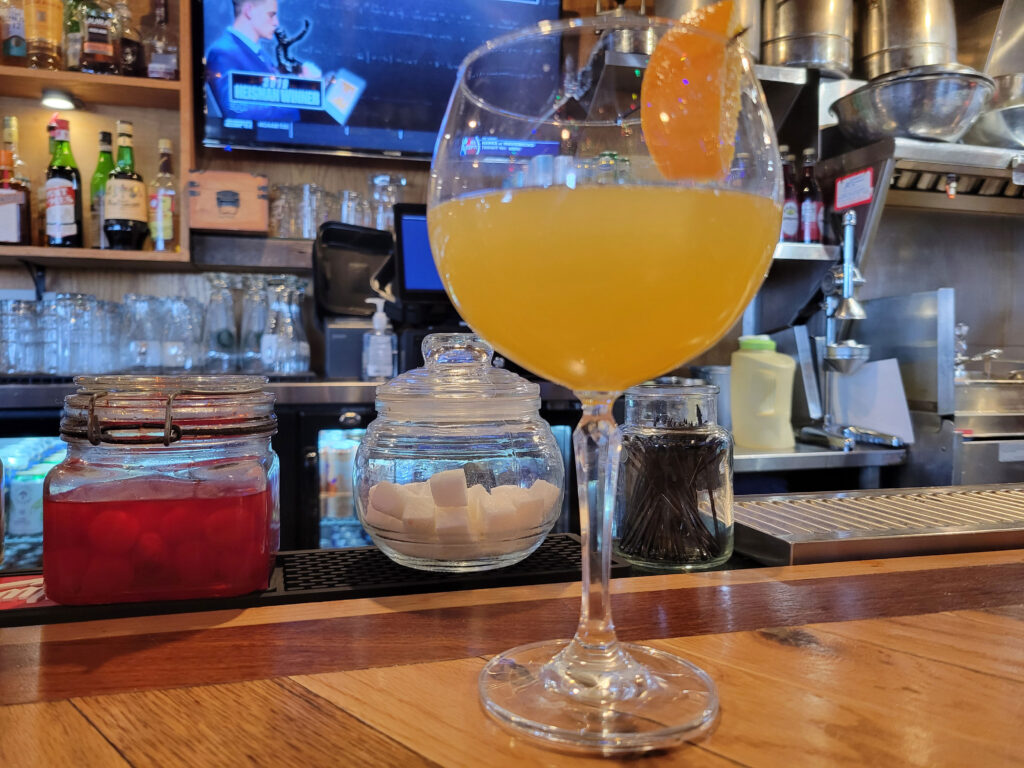 It all starts with light and perfectly cooked eggs that serve as an envelope used to mail the rest of the flavors to your mouth with priority shipping.
Like always, though, it's what's inside that counts. 
In this case, it's a generous helping of Captain Mike's signature mac & cheese composed of cavatappi noodles, a secret blend of cheeses and magic. 
If this wasn't enough to get you interested, the mac & cheese is complemented by crispy bacon and crunchy bread crumbs, adding texture and savory goodness to the equation. 
I'll be honest, I'm not sure there is a more literal interpretation of "brunch" than eggs and bacon with macaroni & cheese and if there is, I'm not sure I want to know about it.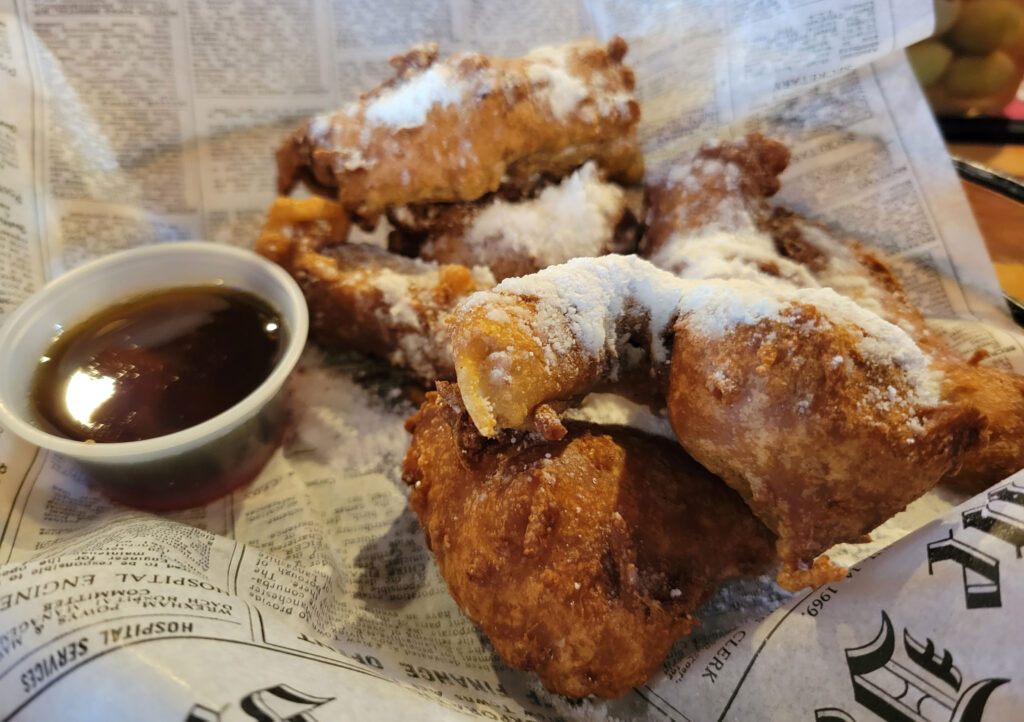 As an honorable mention, I also tried the Bacon Bites, which are a heavenly concoction made with pancake batter coated bacon, that gets deep fried and coated with powdered sugar.
Both dishes were incredible and cemented Captain Mike's in my list of Kenosha breakfast options every weekend.
The Day Drinker is available Saturday and Sunday from 8-11 a.m. and priced at $11.95 including a choice of potato pancakes or clearing stick potatoes. 
Captain Mike's is currently open for dine-in and also accepts carryout orders. You can view the lunch menu online at CaptainMikesPub.com. The brunch menu does not appear online so you'll just have to stop in and check it out.