The Featured Dish:
Gold Digger Wings – Hand-breaded fried chicken wings in a scratch-made tangy golden barbeque sauce.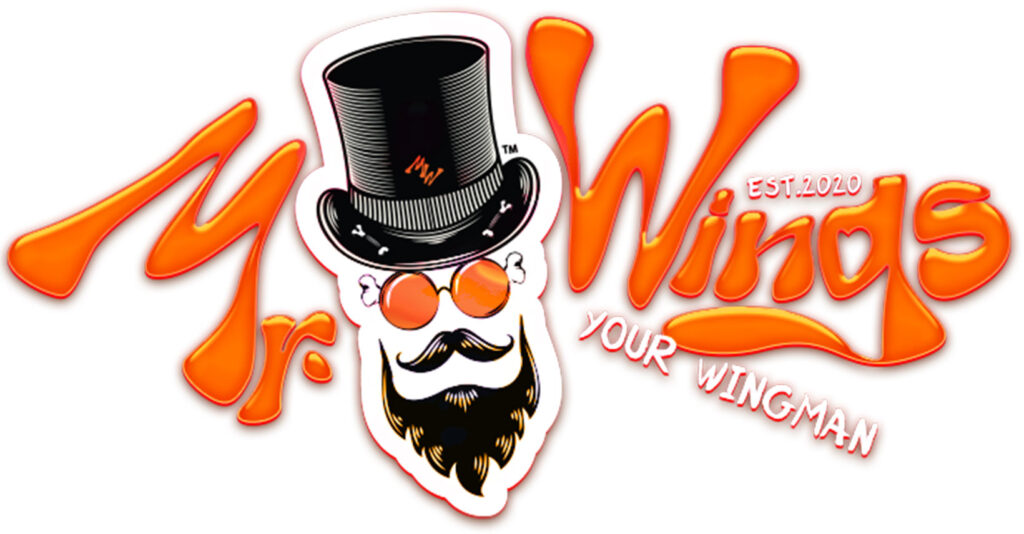 The Flavor and The Story:
It is with great internal conflict that I share this story. As a lover and promoter of all things Kenosha, I am excited to share a truly world-class dish from our community. As a foodie, I feel like I'm giving up a cherished secret.
Mr. Wings is the culinary superhero identity of Manny Ramirez. By day, Manny is an average, mild-mannered Kenoshan living the Lake Michigan dream and spending time with his wonderful family. By night, when the fryers heat up, he appears at a local eatery armed with an arsenal of exciting, fresh flavors and highly honed grill skills.
Unlike many chain restaurants and standard bars, Mr. Wings starts with fresh, never frozen, large format drums and flats. For an average restaurant, it is very difficult to prepare fresh wings daily, but Mr. Wings' pop-up approach means he is able to serve the best quality product possible, because when he runs out, he's out.
This takes me into the flavor and experience of this dish. The fresh chicken is the foundation of this experience. The chicken itself is incredibly tender, yet firm. It never falls apart since it was never broken down by the freezing and reheating process. The experience can simply be described as meaty and juicy.
Next comes the breading, which is again, all scratch-made and hand-applied. This approach to quality and freshness truly shines in the texture of the bite. The breading fries up perfectly crispy and complements the chicken without becoming crunchy or overshadowing the quality meat.
These attributes are present on the entire Mr. Wings' menu. The only difference to be found is the choice of sauce or rub.


The Gold Digger sauce is a bar-food masterpiece. It is a riff on a classic Carolina gold barbecue sauce. Traditional Carolina gold is a blend of mustard, molasses, vinegar, hot pepper sauce, honey and a variety of additional seasonings.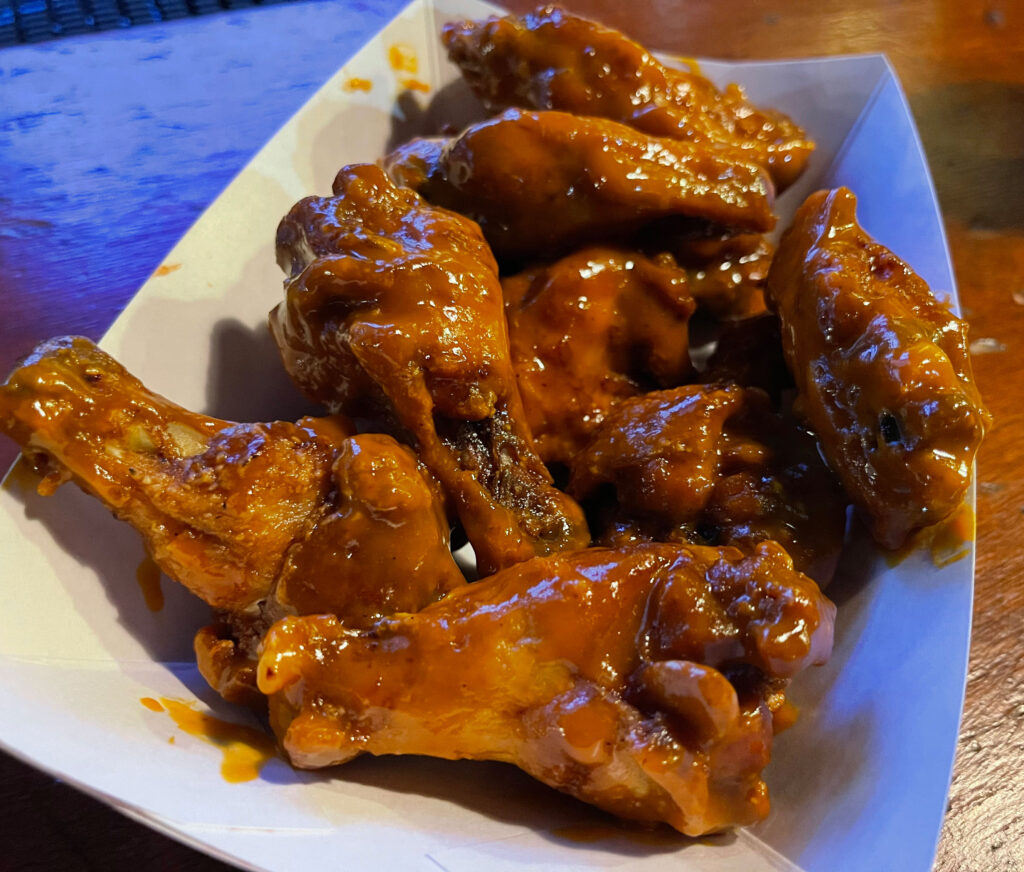 I couldn't get Mr Wings personal recipe, but I can tell you it comes together for one of the greatest flavor experiences possible. Without its color contribution, the usually complex flavor of mustard would be barely identifiable. What comes forward is its subtle heat and vinegar.
In fact, the word mustard has recently been removed from the menu description of Gold Digger.

"People used to get so turned off by the word mustard," Ramirez said. "When they don't see the word, even the biggest mustard haters fall in love with Gold Digger."

Regardless of your feelings on individual ingredients, this sauce comes together with a mouth watering balance of sweet barbeque, vinegar and slight heat to have your entire palate awake and excited all at once.
Despite his growing popularity, Mr. Wings plans to remain a pop-up only concept a little longer with the intention of a permanent, or wheeled location, next year. The freedom allowed by this concept allows him to spend more time with his family while still spreading his — ahem — wings.
Until that changes, the nightly question of "Where is Mr. Wings tonight?" will be the start of many Kenosha flavor adventures.

Gold Digger Wings are available at every pop-up event and priced at $10.50 for 10 wings.
Mr. Wings can currently be found at tg's Pub & Restaurant on Wednesday and Saturday nights as well as The Down Town'r Saloon Thursday and Friday nights. To keep up with other pop-up locations and view the current menu, go to MrWingsWi.com.
.