The Restaurant:
Siebert's Pub, 8403 Antioch Road, is well known as a gathering place in Salem for its unique atmosphere, friendly service and incredible flavors.
The Featured Dish:
Monkey Fries — Pull-apart fries topped with three cheeses and bacon. Served with homemade stout sauce and bistro sauce.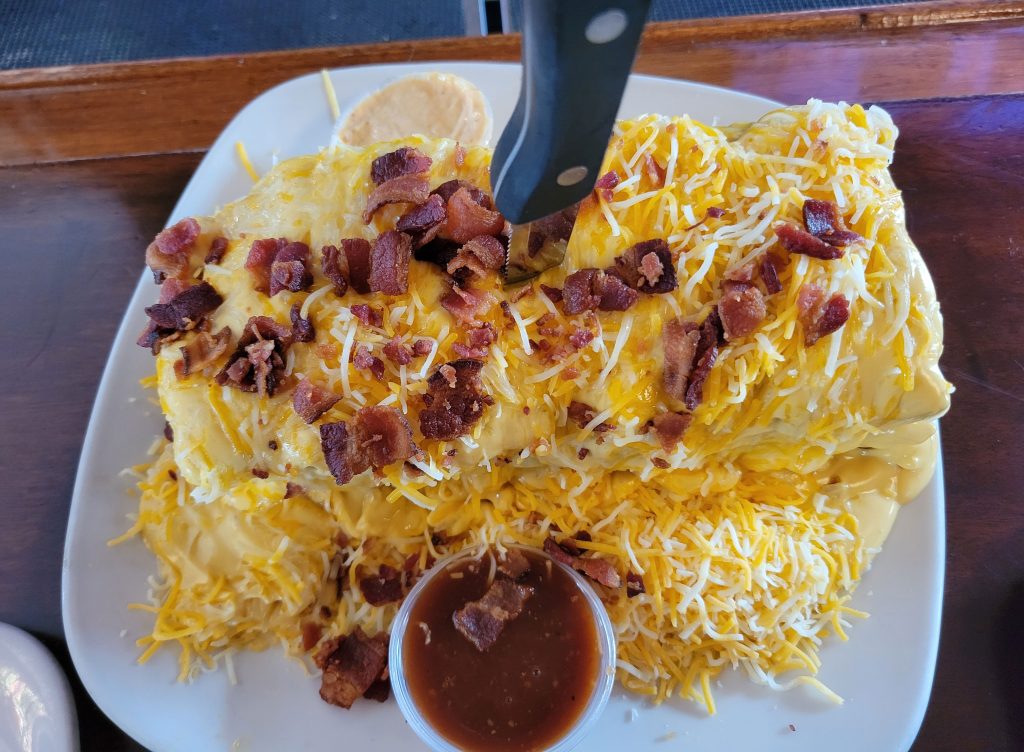 The Flavor and The Story:
Siebert's Pub is a culinary oasis in a desert of cheap ingredients and frozen, pre-made bar food.

After my first visit to this welcoming West-of-the-I gathering place, I've been hooked on what is definitively the best Reuben sandwich in the area. You can read about the Reuben and the amazing atmosphere HERE.
Despite the hour round-trip drive from my home to Siebert's, I've found myself traveling there to recharge my flavor-loving batteries.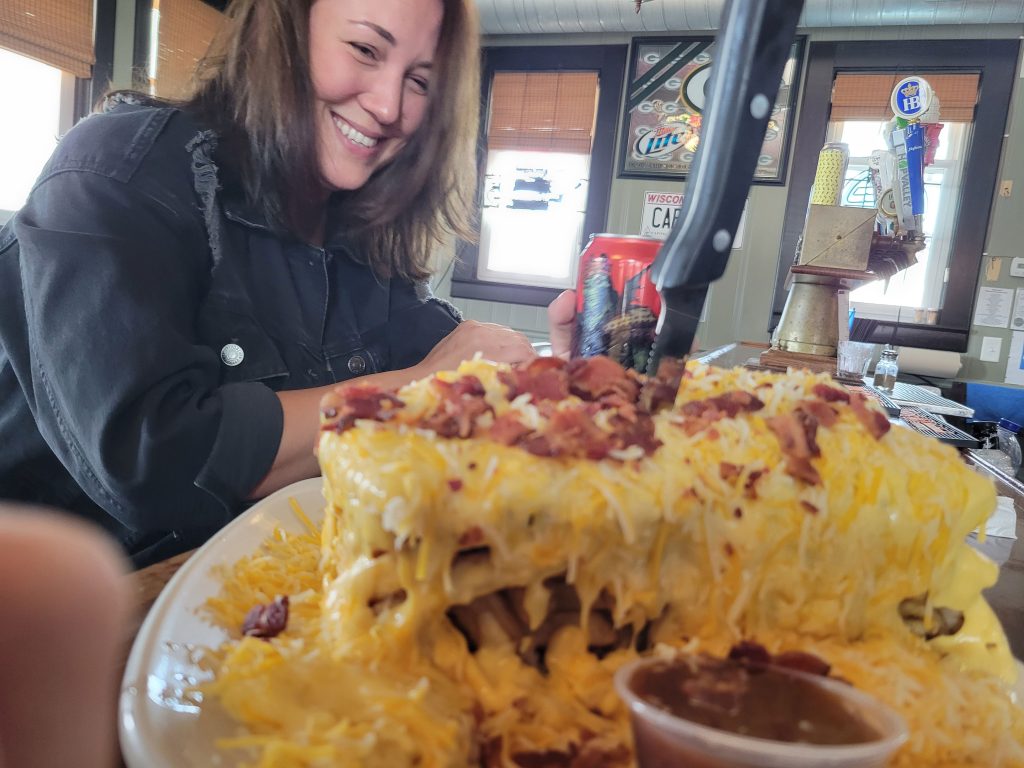 Due to supply chain issues and staffing shortages, even my favorite restaurants have found themselves with lower quality ingredients and less passionate staff.
While I sympathize, admittedly, I miss great food made by excited people.
Somehow, Siebert's has continued to exist in a protective bubble, sheltered from the storm of service industry woes and is still making some of THE BEST BAR FOOD I'VE EVER EATEN.
Other than the Reuben, another amazing example of the quality that can be found on the Siebert's menu is the Monkey Fries.
I tried this dish for the first time recently and despite the concerned look I received from my server when I ordered the full dish, I was still shocked by the gigantic, over-the-top plate that arrived in front of me.
This massive brick of perfect french fries is covered in an amount of cheese that can only be described as … Wisconsin-style submerged.
Yes, I know you can get cheese fries anywhere. Monkey Fries from Siebert's are what regular cheese fries dream to be when they grow up.
The fries appear to be double cooked. Once as individuals and once again after they have been assembled into a giant brick shape. This extra step makes for perfectly cooked fries all the way through to the center.
The three-cheese blend, including a heart-stopping amount of high quality nacho cheese, is less "baseball game snack" and more "I'll remember this flavor for the rest of my life." And, it's all topped with crumbles of real, thick-cut, cooked-in-house bacon.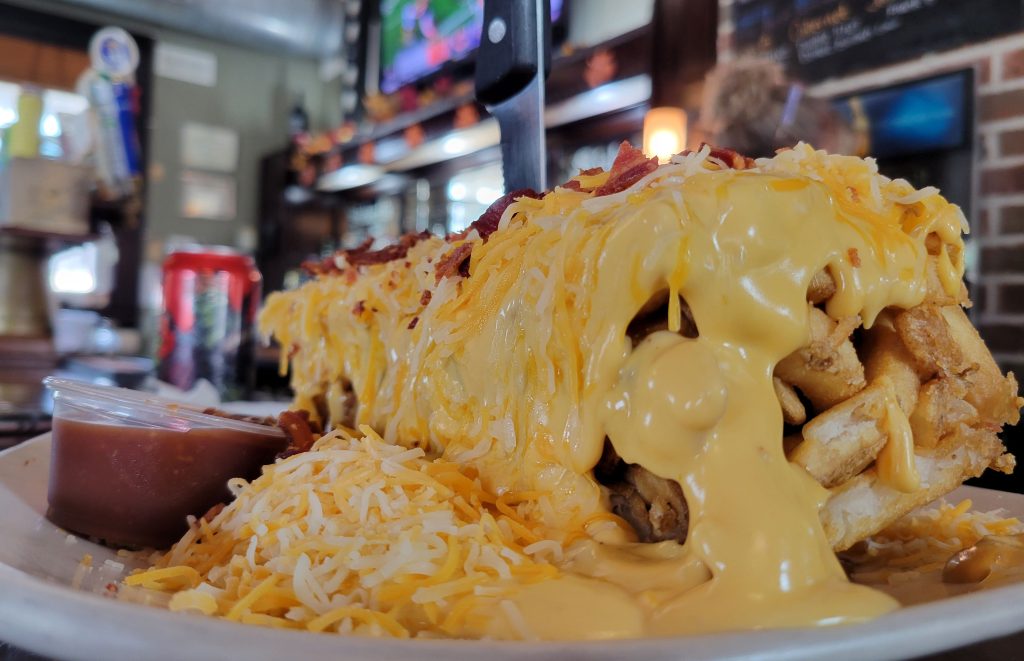 Thank you, Siebert's crew for continuing to share your excitement about flavor and delivering the magic that can only happen when gathered with good friends and a great meal.
If you have never made the pilgrimage to Siebert's for the holy grail of Reuben sandwiches, do it soon and remind yourself of what flavor can be. Just bring a friend or four if you plan to try the Monkey Fries.
The Monkey Fries are available every day for $10.50.
Siebert's Pub is currently open for dine-in and carry-out. This dish and the entire menu can be viewed online at SiebertsPubofSalem.com.