The Restaurant:
Wine Knot, 5611 6th Ave., is a chic, yet comfortable, location for quality cuisine in downtown Kenosha that boasts an impressive wine list and beautiful outdoor seating.
The Featured Dish:
Halibut — Macadamia nut-crusted halibut with lemon beurre blanc and crispy capers served with white cheddar & chive mashed potatoes and asparagus.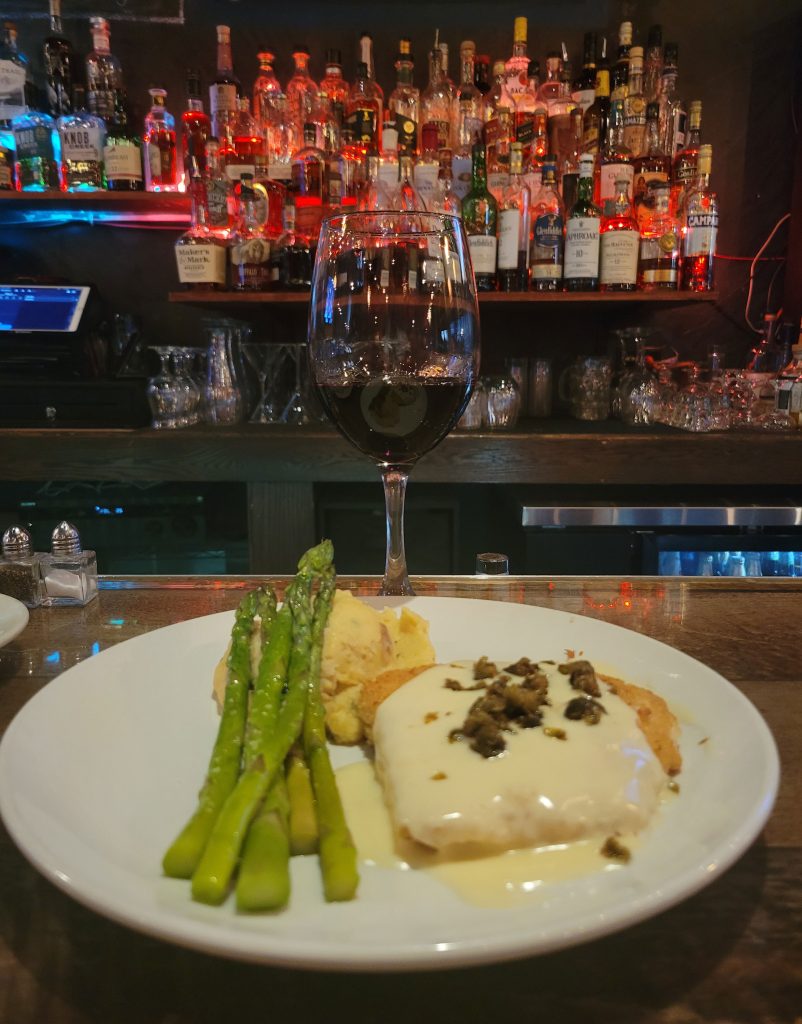 The Flavor and The Story:
As one of the more recent fine-dining restaurants in Kenosha, the quality and flavor that chef Brian Haberski serves at Wine Knot is no secret.
This ultra-classy joint is decorated in an upscale fashion that remains casual enough to be appropriate for date night or after-work drinks with the crew.
Beyond the dining room, Wine Knot also sports one of the best outdoor seating areas in the city. 
I'd be hard-pressed to come up with a number of times I've eaten at Wine Knot over the years. It's a favorite spot for my wife and I when we find time for dinner alone. Over the last decade or so, we've been there hundreds of times. 
Of all those visits though, there has been one item I've never tried. The halibut.
This dish is so popular there that it is literally written on the wall as the house favorite and recommended by every server, but for some reason, I just never took the recommendation.
Maybe it's rebellion. I don't enjoy being told what I should like.
Then again, maybe it's Brian's Meatloaf. If I'm not trying a seasonal item or special, it's darn hard to resist the classic.

Whatever the reason, it was a mistake. The halibut is delicious. 
This good-sized portion of what I generally associate with a denser texture was cooked to tender, flaky perfection.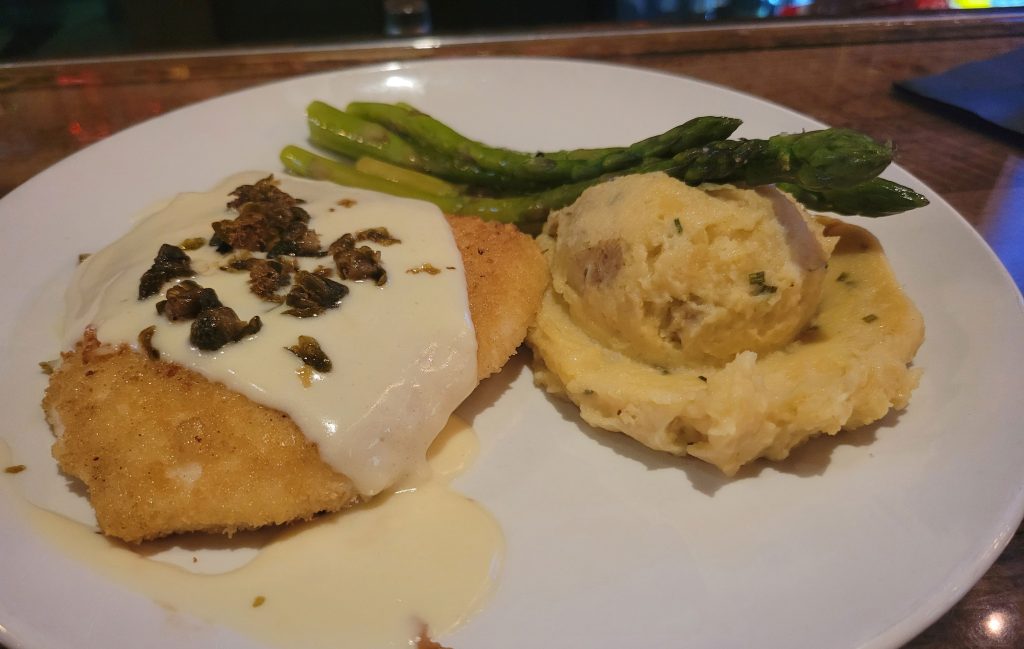 The Macadamia nuts used in the crust are ground so fine that it becomes a wonderfully flavored light breading that adds elegance and complexity to the fish. 
The buerre blanc sauce, a buttery wine sauce flavored with shallots, is absolutely heavenly accented perfectly by the crispy capers.
The asparagus was so good I think I finished it before anything else.
I can't believe it took me this long to try this signature dish and my first time certainly won't be my last.
Full disclosure: My wife ordered the meatloaf and we shared, so it was basically the best meal possible and we both went home very full and very happy.
The halibut is available every day and comes with a side of  white cheddar & chive mashed potatoes and asparagus for $32.
Wine Knot is currently open for dine-in and also accepts carryout orders. This dish and the entire dinner menu can be viewed at Wine-Knot.com.