The Restaurant:
Franks Diner, 508 58th St., is the place for breakfast. Operating continuously since 1926, this little train car is the oldest one of its type in the United States.
The Featured Dish:
The Garbage Plate — Five whole eggs mixed into a combination of hash browns and your choice of meats and cheeses.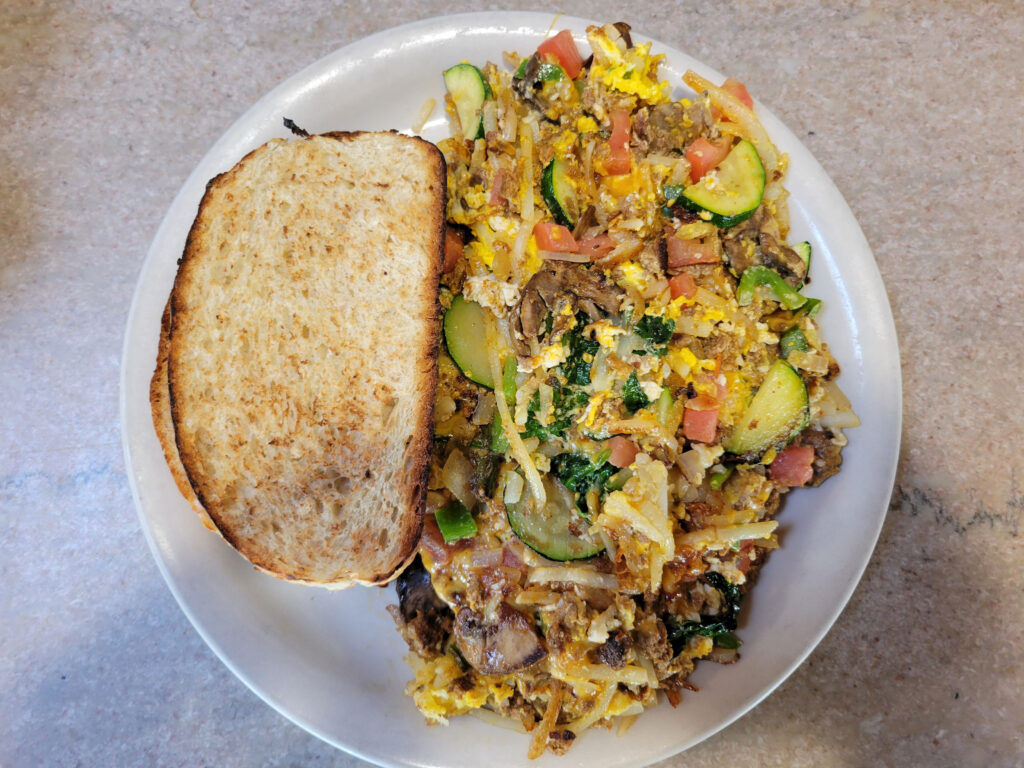 The Flavor and The Story:
When this food journey began, I felt like I had to skip the obvious and most famous dishes in town. I thought that, surely, every Kenoshan already knows about them and I should focus on the lesser-known gems of our city. 
That's why last time I visited Franks Diner in February of 2021 I wrote about my personal favorite dish, the Ave Maria.

While my family business is in its off season, I've been helping out behind the counter and in the kitchen at Franks, and I've learned something important. 
There are so many people who have never had a Garbage Plate!
It's mind-blowing to me. It's like saying you live in Kenosha but have never seen Lake Michigan.
So, for those who have never had the pleasure, and those for whom it's been too long, I present to you Kenosha's most famous dish. 
The Franks Diner Garbage Plate is, like most things at Franks, a little too much. In a good way. 
The full Garbage Plate is made with five whole eggs, and a mountain of hashbrowns to start. The rest is up to you. 
First, you choose your meats. Pick as many as you'd like from choices like bacon, sausage, ham, Spam, chorizo, or corned beef hash.
Next, add some American, Swiss, mozzarella, pepper-jack, cheddar, or feta cheese.
Every Garbage Plate comes with green pepper and onion unless you'd like them removed and there are plenty of other veggies to add in if you're a fan of that sort of thing. 
Your last question will be if you want to add jalapenos. I always say yes. 
No matter what you pick, when your breakfast arrives you're going to be staring at the most delicious thing you've ever seen be referred to as garbage. 
My personal Garbage Plate order is with chorizo, all the veggies, pepper-jack cheese, and of course jalapenos. If you can't decide, give this one a try and thank me later.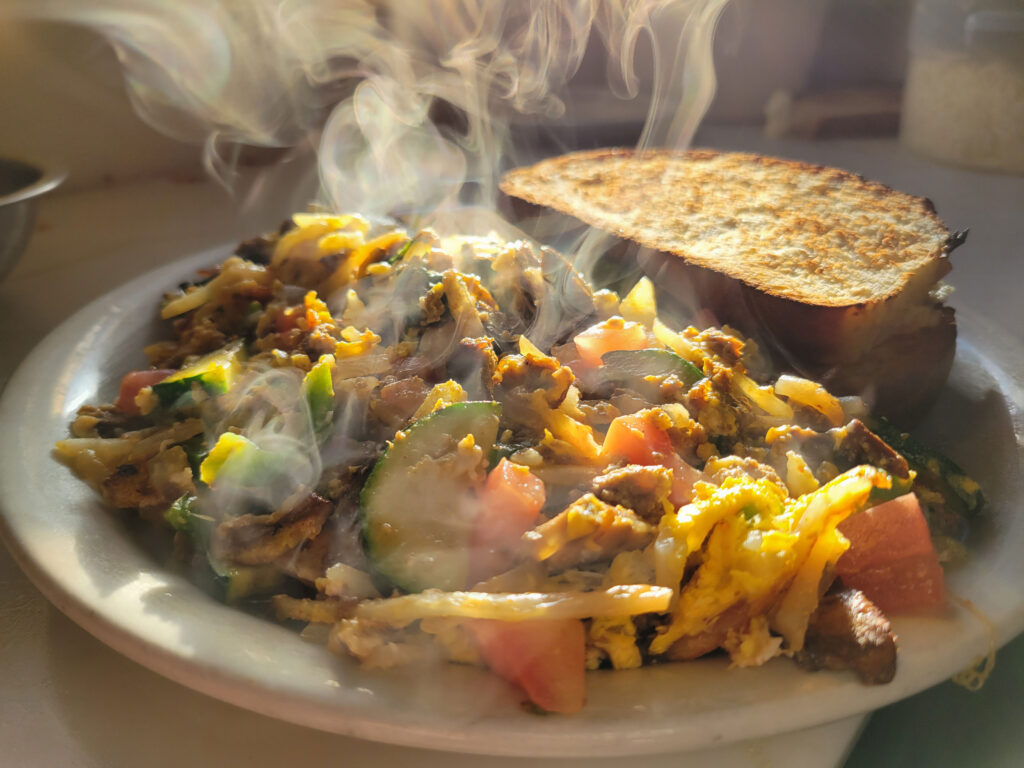 While we're at it, I've learned a few other pro-tips during my residency at this almost 100-year-old establishment.
1. Unless you're a competitive eater … just get the half plate. It's still a massive amount of food.
2. Franks can be a busy place with a long wait on weekends. Weekdays are the best time for locals to visit. It's significantly less crowded, waits are rare, and the weekday staff are a pretty good time.
3. You have no idea how many people visit our city from somewhere else every day until you spend some time at Franks. I've met an out-of-towner every day for the last month. People love our city, and they make it a point to come visit the diner while they're here. 
If you've never had a garbage plate, or it's simply been too long, stop in soon and have one. You're going to love it and you're guaranteed to at least be in the backdrop of someone's story of the first time they ate at Franks.
Oh, I almost forgot. Order what you want. Eat what you get. 
Franks Diner is currently open for dine-in and also accepts carryout orders. You can view this and the entire menu online at FranksDinerKenosha.com.