The Restaurant:
Ono, 512 56th St., is Kenosha's newest sushi spot with a focus on Asian and Pacific cuisine. This restaurant strives to bring creativity and fresh ingredients to each and every plate.
The Featured Dish:
Quail Egg Sashimi — Fresh quail egg in the half shell with a splash of ponzu sauce, topped with scallion and served raw.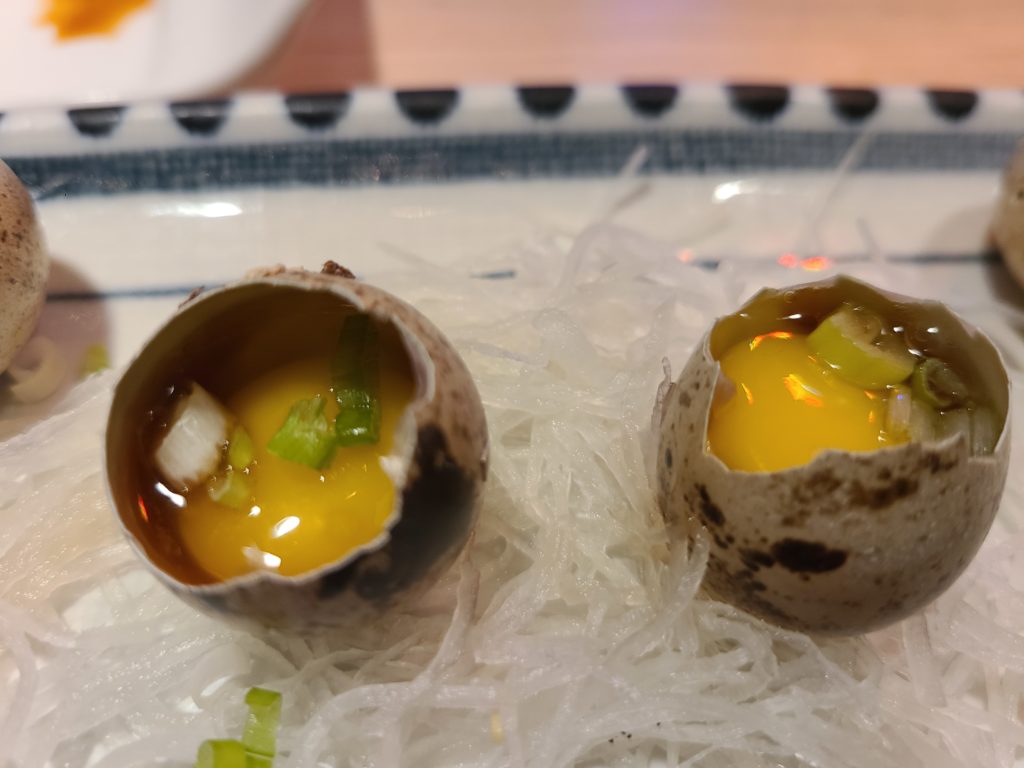 The Flavor and The Story:
Although this dish may seem bizarre, trust me, you have to try it. The sashimi style presentation is meant to be consumed in one shot to experience all the ingredients as they compliment each other perfectly on your palate.
The quail egg itself is very small, about the size of a grape, and it packs a huge custard flavor. This decadent taste and texture of the egg is balanced perfectly by Chef Alex Bee's addition of fresh scallion and ponzu, a light citrus sauce.
When Chef Alex first opened Ono in Kenosha, he was hesitant to include this dish on the menu.
"I didn't think Kenosha was ready for it," Bee said. "How wrong I was. Kenosha has made the Quail Egg one of the most popular items here at Ono."
The success of this unusual dish has encouraged Bee tremendously.
"Finding out that Kenosha has a more adventurous palate, gives me the ability to be more creative with our dishes and look forward to bringing new and familiar flavors here."
The Quail Egg Sashimi is available every night and priced at an extremely approachable 75-cents each.
Ono is currently open for dine-in with socially distant seating and also accepts carryout/curbside orders. You can view this dish and the entire menu at OnoKenosha.com.