The Restaurant:
Phatman's is a mobile restaurant that "pops up" with cooked-to-order "smash burgers" at the best events and venues in the city.
The Featured Dish:
The O.G. — Smash burger with American cheese, grilled onions, pickles and secret sauce. Oh, and we doubled it up and added bacon.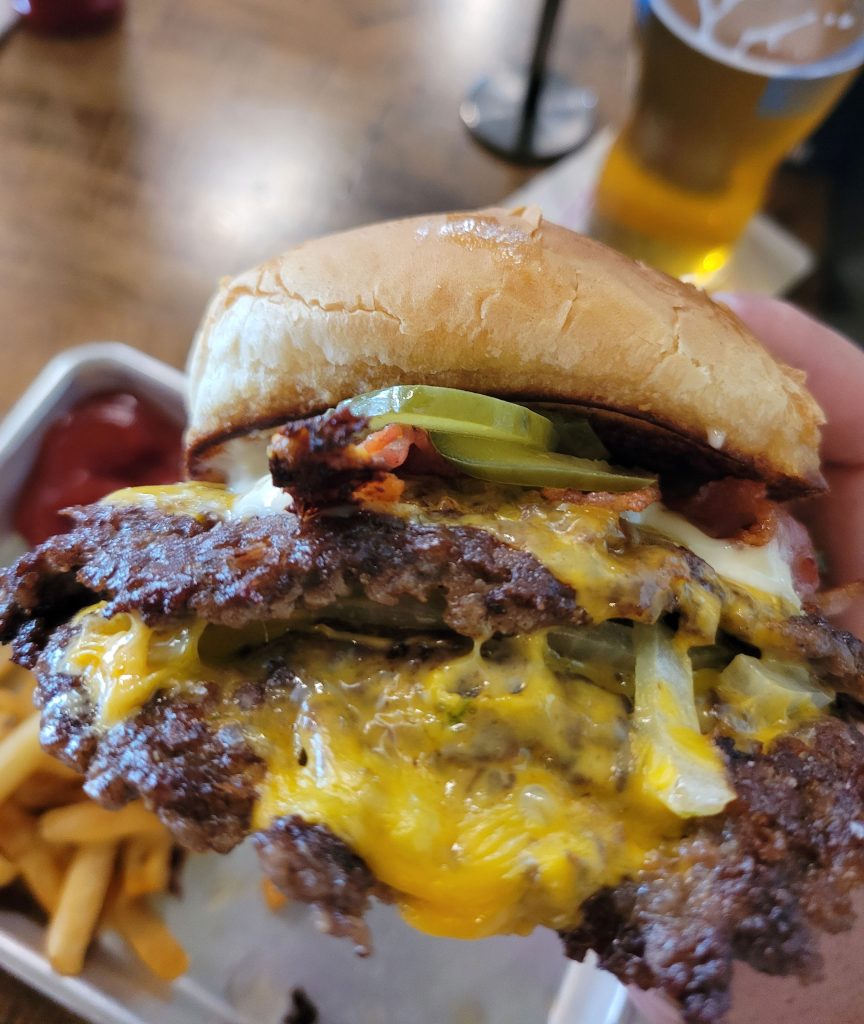 The Flavor and The Story:
Not only is Kenosha blessed with great "brick and mortar" restaurants, but our city is also home to culinary creatives without permanent locations.
One of the most popular of our local "pop-up" restaurants, Phatman's owner David Nolder has been smashing burgers all over town since 2020.
With a focus on great burgers and bar fare made with the highest quality ingredients and cooked with care by skilled industry professionals, these are some of the best burgers you'll ever have.
If you're not familiar, a "smash burger" is exactly what it sounds like, a burger patty that has been smashed flat on a hot, flat surface.
This seemingly simple technique creates more surface area where the beef is in contact with the grill, creating a crispy, caramelized layer that is more flavorful, and well textured.
Just like much of the best food you can eat, it's not complicated. It's simple, good ingredients prepared incredibly well.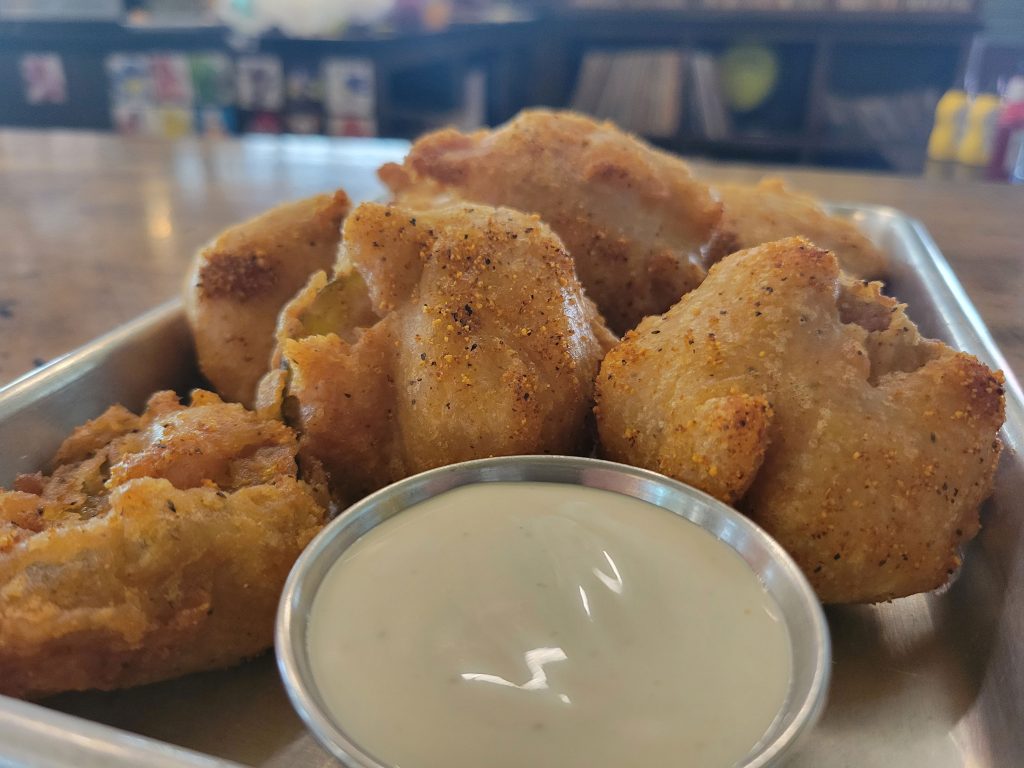 On my visit I tried The O.G. — as a double with bacon, of course.
This thing is … incredible.
The seasoned beef is so delicious and full of flavor and texture that, honestly, it could be topped with anything and be wonderful.
It's borderline sinful how good this burger is, and that's just the patty.
The bite is brought to perfection with the addition of well-grilled onions, melted American cheese, classic pickles, and "secret' sauce.
The onions brought the perfect amount of sweet while the pickles cut the richness of the burger and cheese and the creamy, garlicky sauce added depth of flavor.
This was my first Phatman's burger … and it will be one of many.
I have to also give a hat tip to the Nashville Fried Pickles we had as an appetizer.

I'm a pickle fan, so I thought I'd tried every type of fried pickle out there, and I was wrong.
Phatman's adds a bit of Nashville Hot Seasoning to a thick, fluffy batter that coats the unusual choice of bread & butter pickles.

The combination of sweet and heat was spectacular.
The O.G. smash burger is available every day Phatman's is serving for $13 and comes with a side of fries.
Phatman's is a mobile business so you'll have to track them down to enjoy this great burger. You can find information on their upcoming locations and current menu on their Facebook page.