The Restaurant:
Franks Diner, 508 58th St., is the place for breakfast. Operating continuously since 1926, this little train car is the oldest one of its type in the United States.
The Featured Dishes:
The Original WOW Burger — Half-pound burger grilled up diner style and served with lettuce, tomato, pickle chips, onion and mayo.
Crunchy Chicken Wrap — Large tortilla stuffed with crunchy chicken, sautéed green peppers & onions, lettuce, tomato, cheese and ranch dressing.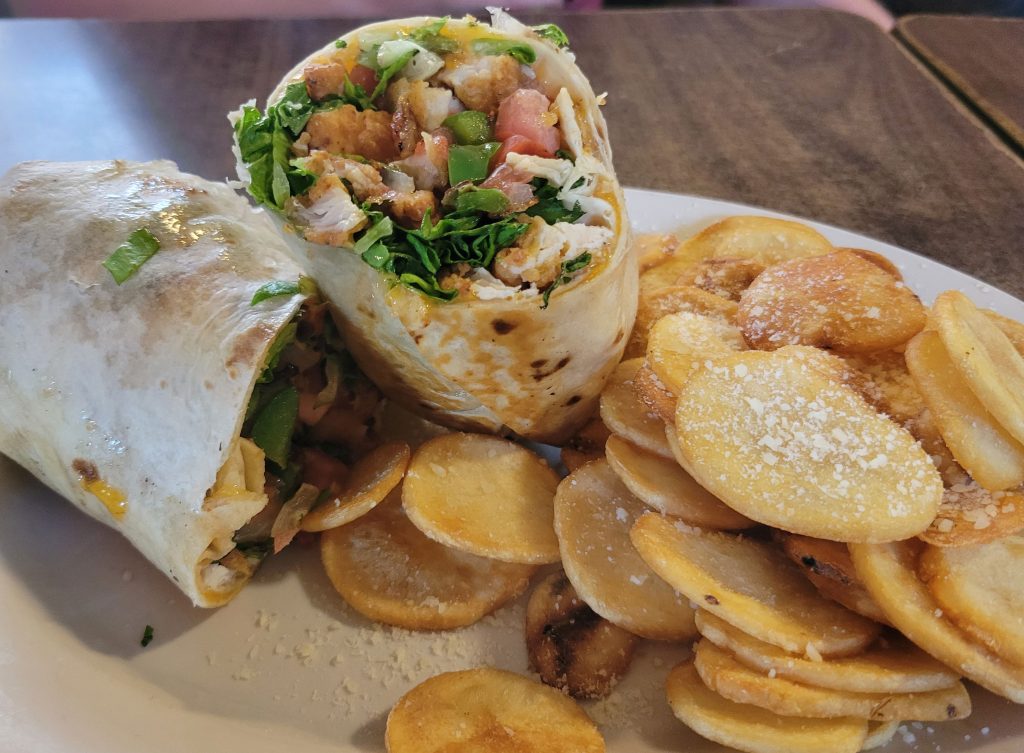 The Flavor and The Story:
Franks. It's timeless, it's iconic, and it's THE spot for breakfast.
The morning meal fame (or sometimes infamy) overshadows the rest of the menu at this little train car full of history.
The problem here is that while you're focused on the leading ladies like the Garbage Plate or Ave Maria, you're missing out on a chorus of lunchtime diner delights.
I've been spending a lot more time downtown in the afternoon lately, which has led to a lot of local lunches. I have to say that Franks Diner has been rocking taste buds during lunch hour.
My go-to lunches are completely dependent on how much I plan to get done after eating. 
On days I've still got a lot left to do, I'll opt for the Crunchy Chicken Wrap. 
This flavor-packed handheld is the perfect combination of taste and texture with fresh vegetables and fried-to-order breaded chicken. 
It's plenty of food for the biggest appetites but won't weigh you down for the rest of the day. 
I recommend a side of Franks Tavern Fries with this option. They are thinly sliced potatoes that are seasoned, fried, and then topped with parmesan cheese. So crispy and tasty!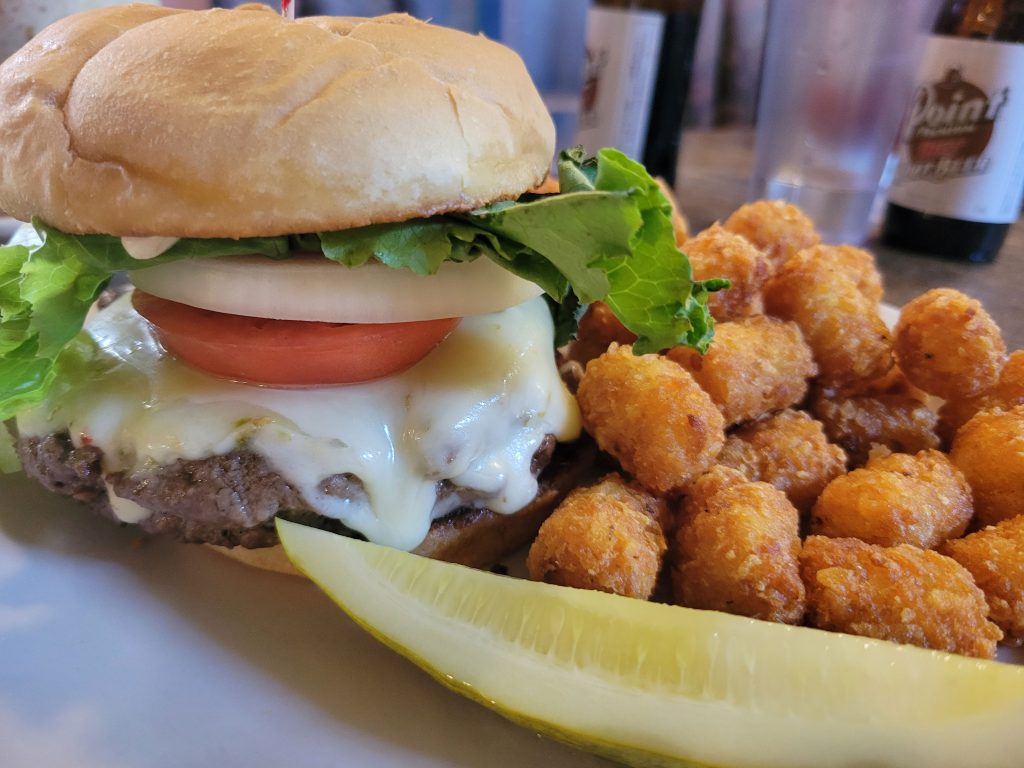 Other days, when I know lunch is going to be the end of my productivity, I've got to go with the Original WOW Burger.
There's just something magical about a high quality classic burger cooked on a flat-top grill and topped with fresh veggies. 
There are no fancy ingredients or French pronunciations. It's "just" a burger, but something about the flavor and the atmosphere combine into an experience I just can't stop thinking about. 
For the record, more places should put pickles on burgers and I'm glad Franks is doing it right. 
For the WOW Burger, you've got to go tater tots. These golden nuggets of perfectly fried potato will be the final nail in the coffin for your afternoon productivity in the best way possible.
Besides the amazing food, there's another reason to visit Franks Diner after breakfast: it's considerably easier to get a table or seat at the counter once the morning crowd has cleared out. 
The Original WOW Burger is available day for $8.35 and the Crunchy Chicken Wrap comes in at $9.
Franks Diner is currently open for dine-in and carry-out. This dish and the entire menu can be viewed online at FranksDinerKenosha.com.