The Restaurant:
Tacos La Flama (formerly Tacos El Fuego) is a local food truck that has been turning heads with its incredibly popular take on birria and other Mexican food items.
The Featured Dish:
Pizzabirria — Slow-stewed, seasoned beef & cheese between two skillet-crisped tortillas and sliced pizza-style for easy dipping.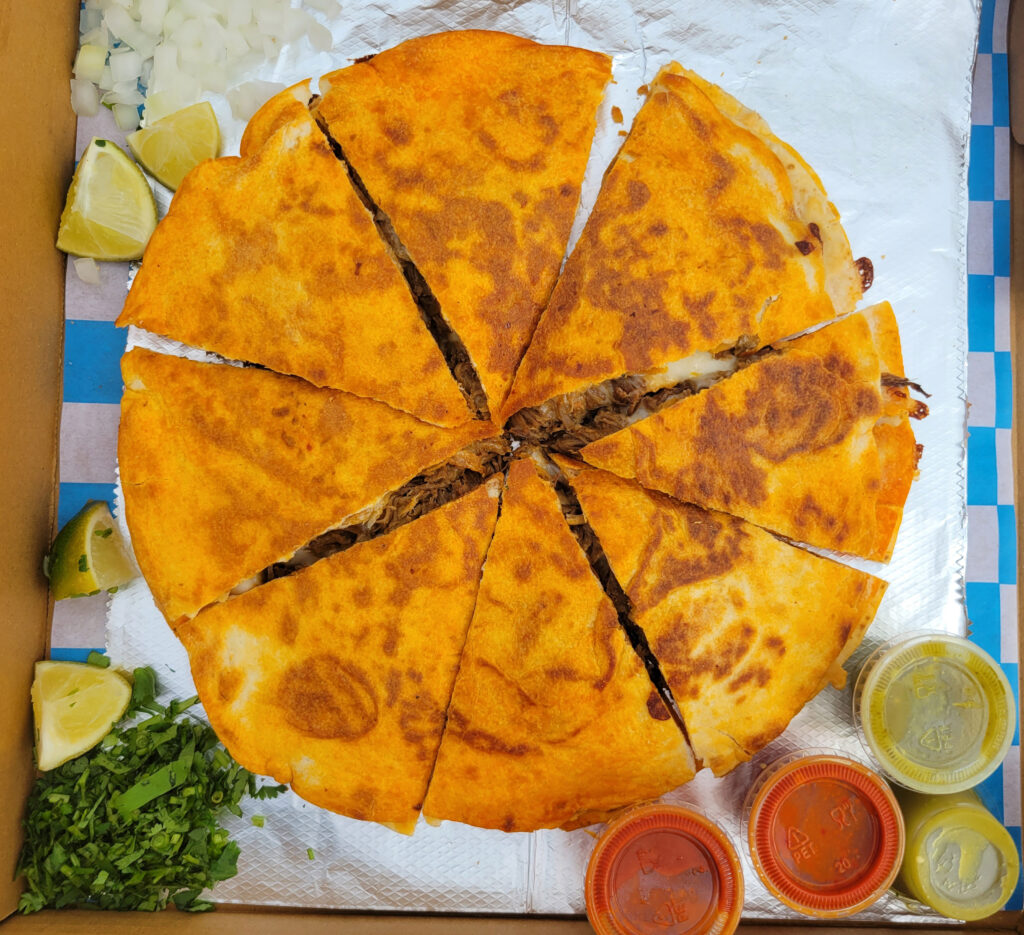 The Flavor and The Story:
Tacos La Flama (formerly Tacos El Fuego) is a spectacular example of Kenosha's growing mobile food scene.
Since January of 2022, this crew has been redefining the expectations of quality and creativity associated with a taco truck.
The star of the show here is a delicious style of tacos made famous in recent years by its great flavor and Instagram-worthy coloring — birria.
Birria, pronounced like Beer-yuh, is a seasoned and stewed chuck roast that is generally served with chihuahua cheese in a tortilla that has been stained red by the stew marinade.
If this succulent and flavorful concept wasn't good enough already, it's best enjoyed when dipped in consommé made from the beef stew.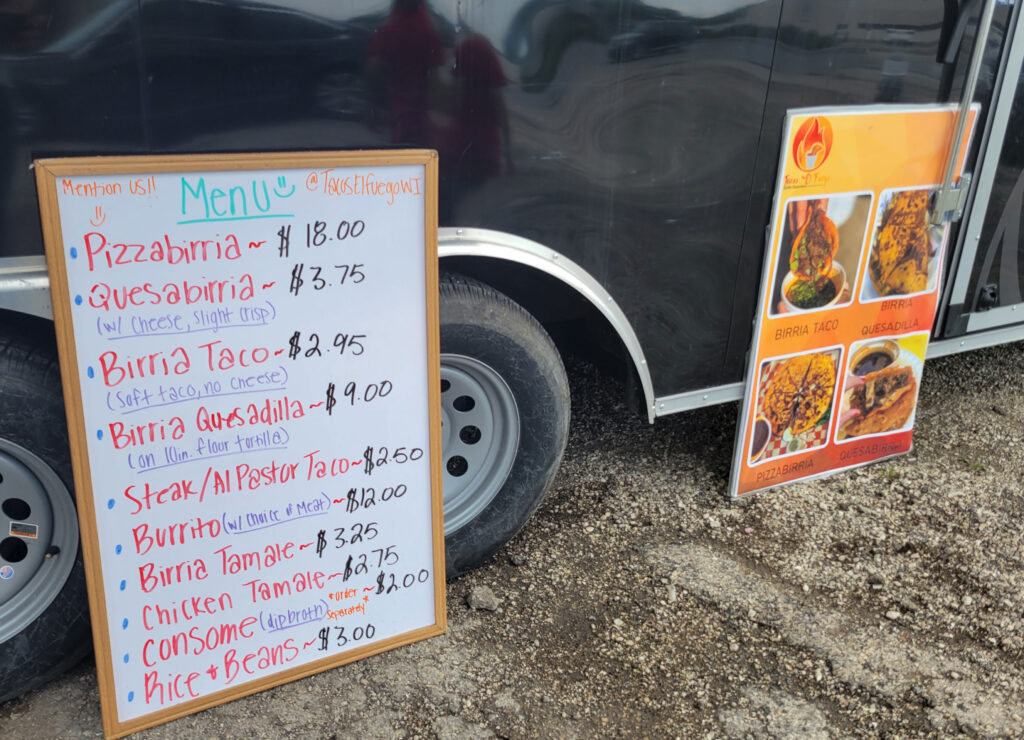 For the Pizzabirria, instead of being assembled into tacos, the tender, flavorful birria is sandwiched between large layered tortillas that have been crisped and seasoned.
It's basically a giant crispy quesadilla with birria meat, but the crispy tortillas allow it to be picked up and enjoyed just like a slice of pizza.
It's even crispy enough to survive multiple consommé baths and still remain a hand-held food.
If you haven't tried this unique dish, or you already love birria, head to the Tacos La Flama truck as soon as you can. You can thank me later. 
The Pizzabirria is available any time the truck is open for a cost of $18, and it's more than enough food to split with a hungry friend.
Tacos La Flama is a mobile food business that can be found at many outdoor events as well as their steady location at 3404 52nd Street. Follow them on their Facebook Page to stay up to date on their menus and schedules.