Kenosha will be well-represented in Oshkosh at the 2023 Miss Wisconsin Scholarship Organization competition.
Reigning Miss Kenosha Willow Newell and former Miss Kenosha Jenna Zeihen, who passed the crown to Newell earlier this year, will be among the 25 contestants vying for the title of 2023 Miss Wisconsin. Additionally, Kenoshan Etta Tidd will be among the 19 contestants vying for the title of 2023 Miss Wisconsin Teen.
Newell qualified for the Miss Wisconsin competition, of course, by winning the Miss Kenosha competition, while Zeihen qualified for another Miss Wisconsin competition by advancing from a local open competition in March.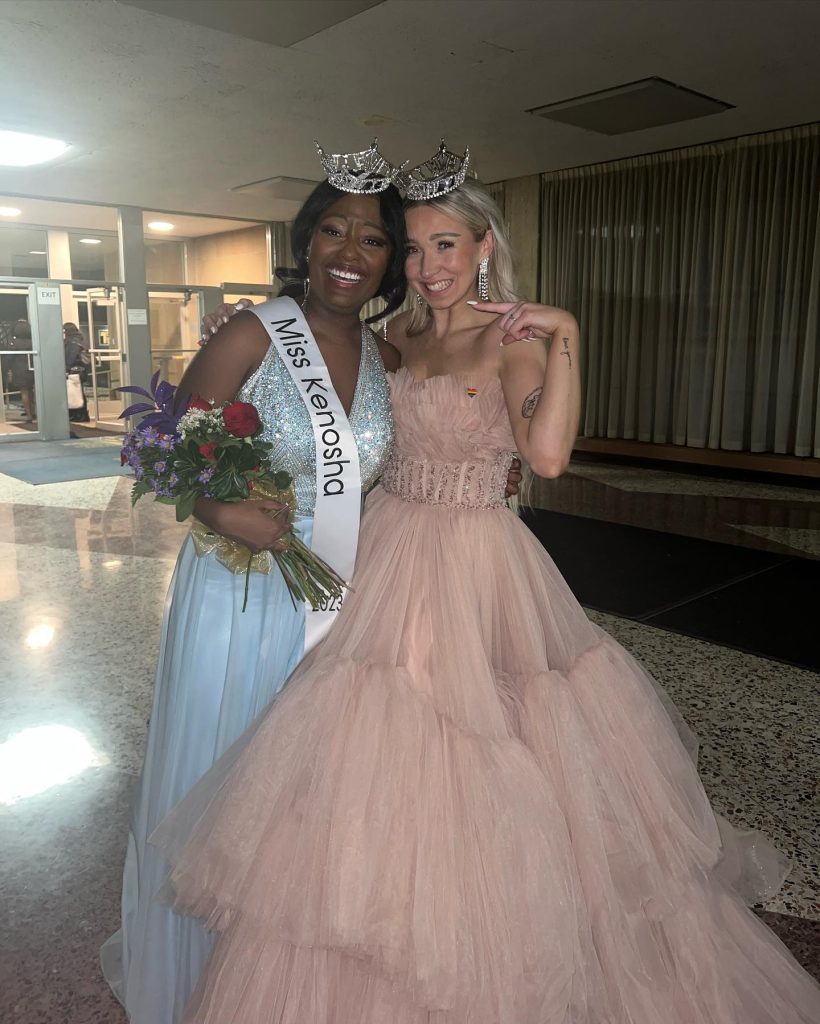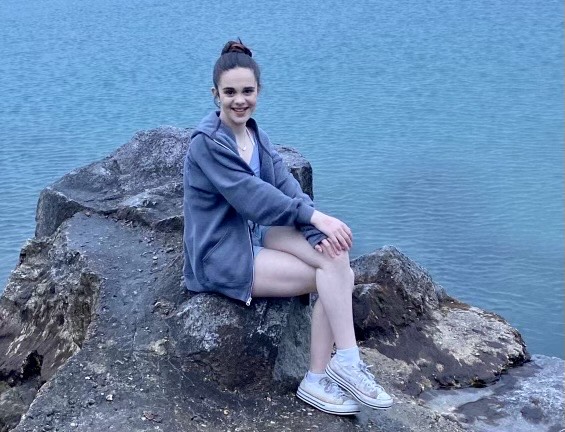 Tidd, meanwhile, qualified for the Miss Wisconsin Teen field for the second year in a row by advancing through local competitions. She will be in Oshkosh next week as the Miss Great Lakes' Teen. Read more about Tidd's background HERE.
All told, it will be a great chance to showcase some of Kenosha's finest ambassadors as part of the Miss America Scholarship Foundation series, in which thousands of dollars in scholarship money is awarded to young women across America. The reigning Miss America winner, in fact, is Wisconsin's Grace Stanke, who was awarded $68,000 toward her educational expenses.
The Miss Wisconsin competition is all part of the Miss America series.
"Kenosha's got some great representation on the stage, and I cannot wait," Newell said in a recent phone interview.
The 2023 Miss Wisconsin competition begins with rehearsals on Monday and Tuesday (June 19-20), followed by competitions from Wednesday through Saturday (June 21-24). The 2023 Miss Wisconsin will be crowned on Saturday. For more information or to order tickets, visit misswisconsin.com.
A whirlwind for Newell
For Newell, who recently completed her sophomore year at Carthage College, her reign so far as Miss Kenosha has been a whirlwind of activity. In fact, she just celebrated an even four months as Miss Kenosha last week after winning the crown in February.
"It's been amazing," she said. "I have done so much so far. And that's why I say it's felt like a year, because every day I've either been active on social media or in the public.
"… I've been enjoying it. It's what I became Miss Kenosha for, being able to meet people."
Like Zeihen before her, Newell has not rested much as Miss Kenosha, because she's too busy being an ambassador for the county in her role.
Newell rattled off a long list of places and events she's been to so far in her reign, including a number of schools like Brass Community School, Open Wings Learning Community, Somers Elementary, Indian Trail High School and Academy and Bradford High School, and events like the Home and Health Expo, the Outta Sight Kite Flight, Read Across America Day and United Way's 100 Years, 100 Volunteers Days of Service.
Additionally, among other places and activities, Newell cited participating in a clean-up event at Good Shepherd Lutheran Church in Pleasant Prairie and fondly recalled her first appearance as Miss Kenosha, when she was able to sell jewelry for Hospice Alliance to fundraise for its annual Evening of Wishes Gala.
Among her favorite places to attend, Newell said, are senior citizen homes.
"Being able to come in and share my talent and kind of brighten their day a little kind of makes it all worthwhile, to see the smiles on their faces," she said.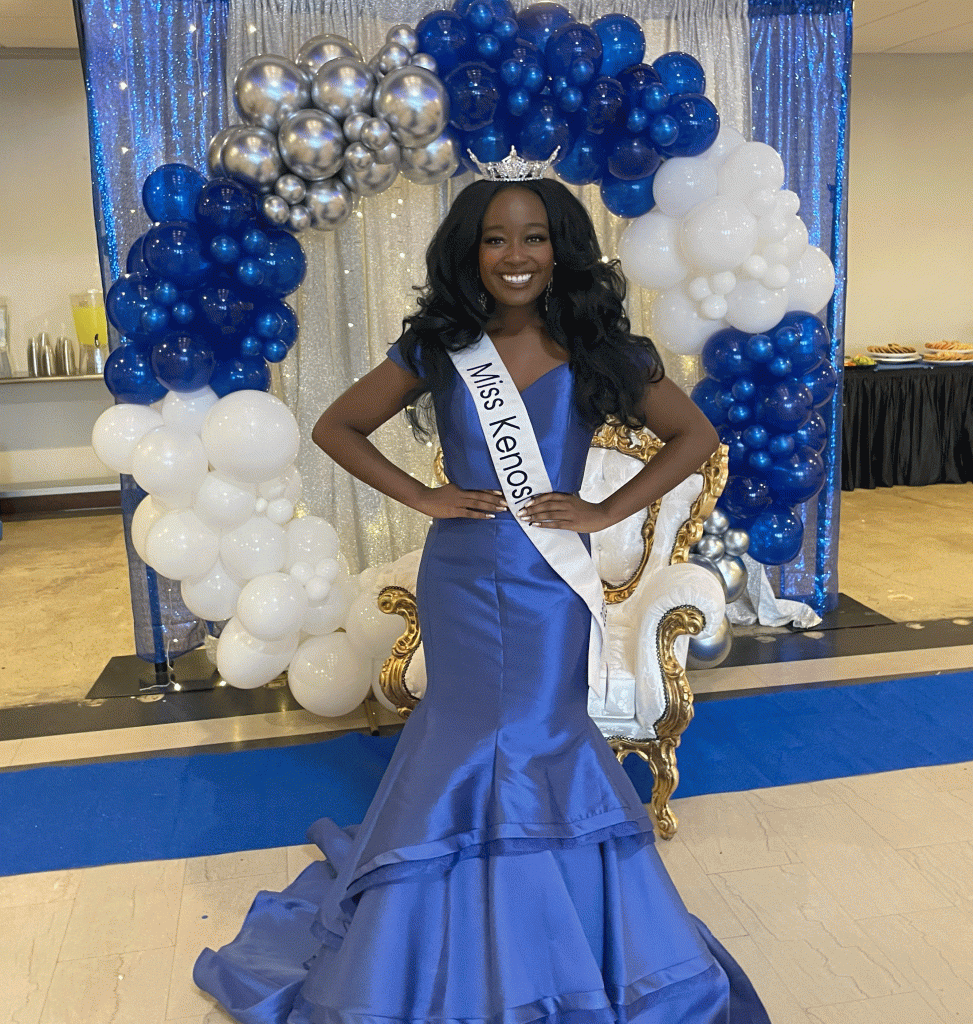 But in addition to her various appearances around the area as Miss Kenosha, Newell has also embraced her trail-blazing role as the first-ever Black Miss Kenosha. She takes that representation very seriously.
"I don't think I'll ever be able to wrap my head around how special it is, and nothing in life can prepare you for having to step into that role of representation," Newell said. "I will say that a couple times I've had parents come up to me with bi-racial children or children of color and thank me for inspiring their kids.
"They say, 'Oh, I watch you on Facebook, I've seen you on Instagram.' … I change my hairstyles a lot, and that's very normal for a young Black woman."
While it may seem like a whimsical fashion choice to some, that frequent change in hairstyles is especially important for Newell to demonstrate as the first Black Miss Kenosha. For those in the Black community, a hairstyle is not just a fashion decision but also an important representation of culture and history.
By frequently modeling new and unique hairstyles, Newell hopes she can inspire Black girls and women — and men, too — to be proud of their hair and their culture.
"It's encouraged me, too, having people come up to me and say, 'Thank you for inspiring my daughter to wear her natural hair,'" Newell said. "Even for me as a teenager, I wore my hair straight all the time because I wanted to fit in, and I didn't think that it was OK or normal to change my hair so much."
Of course, all of this community activity has also forced Newell to face one of the most tricky challenges of life: time management. A musical theater major at Carthage, Newell has performed for years with the Racine Theater Guild and also works at Racine's Gilmore Fine Arts School.
However, she's been forced to sacrifice some theater and social engagements in order to fulfill her role as Miss Kenosha.
"It has not been easy," Newell admitted with a laugh. "I hit a rough patch in March and April, because I'm very family-oriented. So I had to take a little bit of time away from family.
"… I didn't sacrifice school, but I had to learn how to do things differently, so I wasn't able to go to as many social things. I was going to do 'Legally Blonde' (at Carthage) before becoming Miss Kenosha, but I had to drop out of that."
Still, Newell said she still has to prioritize doing things for herself, like continuing her work in dance and ballet at Carthage and just enjoying the summer weather. She also said she's planning to sing with the Kenosha Pops band on July 19, though she said which songs will be a surprise.
"I've been trying to focus on that, taking care of my body," Newell said. "… Making sure that I'm maintaining physical health so that I can keep up all week long during (Miss Wisconsin) rehearsals and having stamina that way. And then also making sure that I'm eating healthy.
"But I'm also taking care of my mental well-being, because coming off of a really busy school year, I haven't had time to myself to do things I like, like go outside, read and go to the beach, things like that. So I have been doing a lot of that."
Newell said she'll also continue to make the rounds in Kenosha. What impresses her most about the community is how much everyone works together.
"I have learned how Kenosha is so strong, and it's growing as well as it is because of how well everyone leans onto each other," Newell said. "It's such a close-knit and supportive community. Everywhere I go, all of the appearances that I've been to, I see the same group of people, and these are local business owners or entrepreneurs or leaders in the community."
In this week's Miss Wisconsin competition, contestants will be divided into two groups. For her first night, Newell said she'll be competing in the evening gown competition and on-stage questions. For the second night, she'll do health and fitness and the talent competition. The field will then be narrowed down to 11 finalists before Miss Wisconsin is crowned.
On Sunday, June 11, Newell held a Miss Wisconsin send-off ceremony downtown at The Vault. It was her chance to thank the community for its support, including local people and businesses like Shel Parham of Shel's Bridal & Talent, Rob Moore of 4D Business Group and Ruffolo's Salon & Spa.
It was also a chance for Newell to show youngsters that anything is possible.
"A lot of times I'll get little girls and little boys who will look up to me, and they'll be like, 'Oh my gosh, she's a princess,'" Newell said. "And I get to explain to them how I got to this point, and my main thing is explaining to them, 'I was a regular kid, too. I AM a regular kid.' I experience all the things they experience."
Zeihen competing again
While she's no longer the reigning Miss Kenosha, Zeihen — who won the crown in 2022 — has not stopped representing the community and spreading positive vibes around Kenosha County for a second.
Zeihen, like Newell a Carthage product who graduated from the school in 2022, said she "absolutely loves and adores" her Miss Kenosha successor.
However, Zeihen is not done competing yet herself in the Miss America series.
"I thought my time in the Miss America organization would end after my time as Miss Kenosha," Zeihen said. "But then I had some really moving conversations, little moments and signs.
"Something was pointing me back to Miss Wisconsin. I woke up one day and was like, 'Hang on. I still have a dream to chase. And I deserve to chase it.'"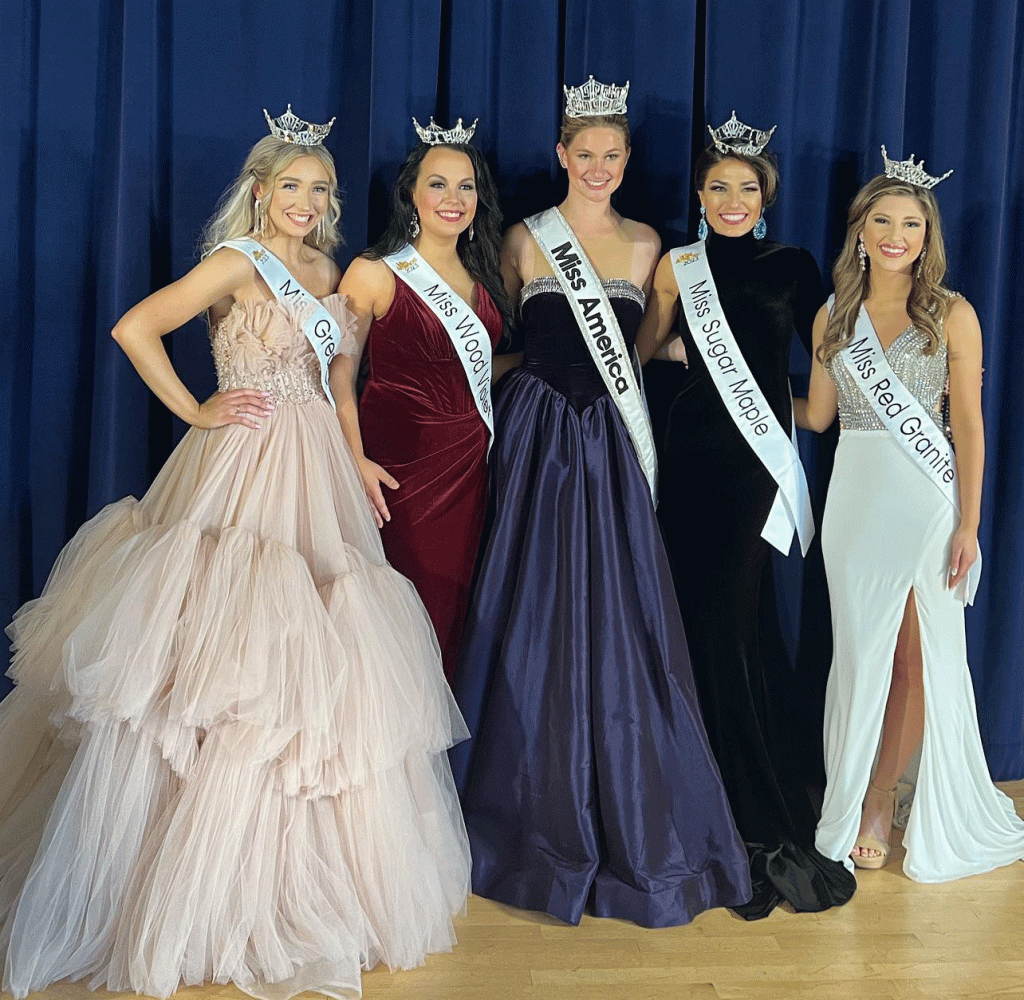 With that motivation driving her, Zeihen was required to enter an open local competition if she was to compete in this year's Miss Wisconsin competition, since her reign as Miss Kenosha had ended. So she entered the Wisconsin Sweeps competition in March.
Wisconsin Sweeps sent four competitors on to Miss Wisconsin, and Zeihen secured one of those four slots. She's competing in Miss Wisconsin as Miss Great Lakes.
"(That's) fitting, because the lake is my absolute favorite part of Kenosha and always has been," Zeihen said. "I am going to Miss Wisconsin to share my organization, Soul Space, with our beautiful state.
"Soul Space has truly sparked a movement in our community. I am blessed to get to go share my story and Soul Space with the judges (read more about Zeihen's journey HERE)."
It's those types of opportunities, Zeihen said, that make competing in the Miss America competitions so valuable, which is a big reason why she decided to come back for another try at the Miss Wisconsin competition. Zeihen pointed out that Kenosha's own former Miss America, Laura Kaeppeler, won Miss Wisconsin after coming back for a second competition. Also, Stanke — who Zeihen calls "her pal" — won her local title at the Wisconsin Sweeps on her journey to the eventual Miss American crown, and Zeihen is working with the same team that Stanke worked with just a year ago.
"Miss America is an opportunity that essentially invites young women to earn scholarship money, promote their community service initiatives, network, grow professionally and personally, showcase our gifts and skills, and empower other women to do the same," Zeihen said. "It's a beautiful thing.
"… Kenosha embraces our Miss Kenosha every year with such open arms and excitement, that sometimes people don't even know we go on to Miss Wisconsin and then Miss America!"