Even at a young age, Etta Tidd has already dealt with a number of overwhelming obstacles.
But not only has she overcome those, she's thriving and using her message to help many others.
Tidd, who just graduated from the eighth grade at St. Joseph Catholic Academy and will be a freshman in the fall, is among the candidates who will vie for the title of Miss Wisconsin Outstanding Teen next weekend in Oshkosh.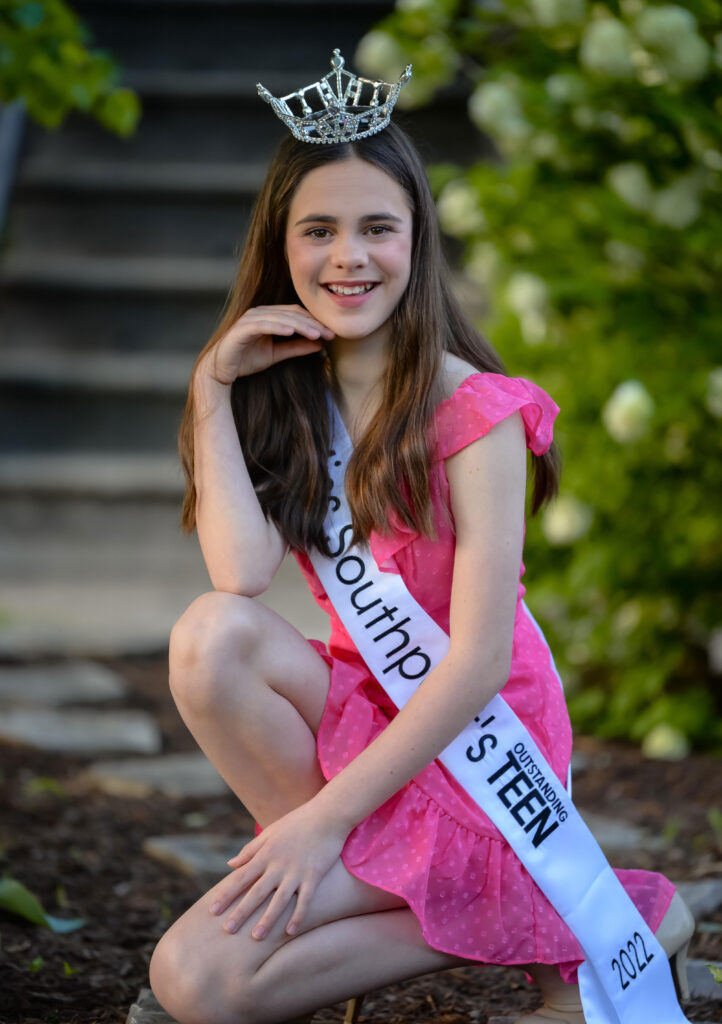 And the recent addition to the teenager club at just 13, Tidd, who has had two open-heart surgeries and survived a failed pacemaker at seven years old, couldn't be more excited for the opportunity.
"I'm super excited to not only compete and show everyone what I can do, but to share my social impact initiative," she said.
That initiative couldn't be more fitting for someone who has overcome so much.
Tidd has developed her own platform, "Limitless: Overcoming Barriers To Be Your Best Self With Everyone," and having a statewide stage gives her the perfect place to share that message.
"Last year, I was brainstorming, and I was thinking of different things, because I know what I wanted to be about, something I've overcome and that I'm very passionate about," she said. "My mom was like, 'How about limitless,' and I was like, 'Yes.' From there, I took it and made it my own."
Etta's mother, Erin, had a congenital heart defect as well, so when she was 20 weeks pregnant with her daughter, doctors began testing to see if Etta may be affected as well.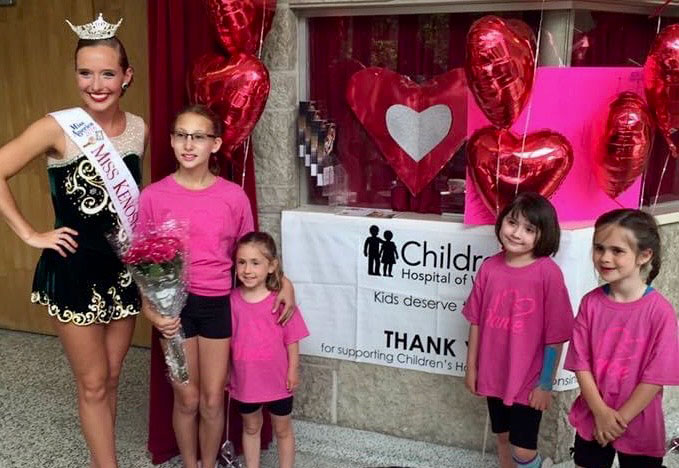 That turned out to be the case, and after she was born, Etta was very closely monitored, her mom said.
And at just three months old, Etta had the first of the two open-heart surgeries.
After being diagnosed with a heart defect, Etta's medical team determined she needed a pacemaker, which eventually failed and required an immediate surgery to replace it when she was just in second grade.
Etta now is fully dependent on that pacemaker, but she hasn't let her stop her, not even one bit.
"I want to be able to show that (others) can overcome and accomplish whatever they think they can do, as long as they put their mind to it and make a plan to overcome it," she said. "I want to help everyone, no matter what they're barrier is, young or old, I want to help them overcome a barrier they may have."
A difficult path
Not that the journey has been an easy one.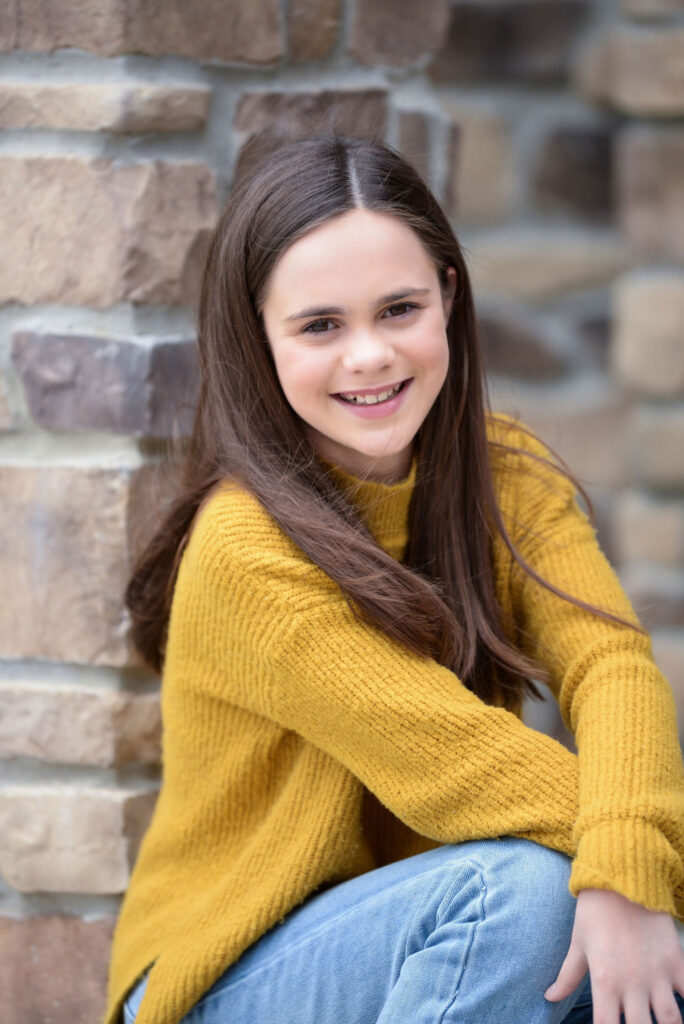 Etta is unable to participate in any contact sports at school because the pacemaker is placed in her abdomen, but she quickly fell in love with dancing, and uses that activity as part of her efforts on the pageant circuit.
"I just fell in love (with it), because it's one of the few activities I can do," she said. "I just stuck with it. I love it."
And if that medical situation wasn't enough, Etta, also faced challenges during the height of the COVID-19 pandemic, that required her to leave school because she was at such a high risk.
"COVID was definitely hard, because I couldn't go to school, but I still found ways to keep my mental health good and keep myself happy," she said.
Erin Tidd couldn't be more proud of her daughter for a number of reasons — not to mention she leaves eighth grade behind on the high honor roll and the recipient of the school's Lancer Scholarship.
"She had a really good year, and she's been able to participate in the Miss America organization, which has been a very good experience for her," Erin Tidd said.
"… She's met some just incredible brilliant, kind young women who have their stuff together and are amazing role models. She's been given the opportunity to participate in professional development to learn how to interview, how to carry herself, how to promote her platform, to fine-tune her platform. Those are skills that are going to take her so far, to college and beyond."
A special friend
Etta, the reigning Miss Southport Outstanding Teen, found a mentor in the current Miss Kenosha and recent Carthage College graduate, Jenna Zeihen, who is a candidate for Miss Wisconsin next week in Oshkosh.
The two hit it off, and Etta and her family will be there cheering Jenna on before her competition.
"It's just been a (special) friendship," she said.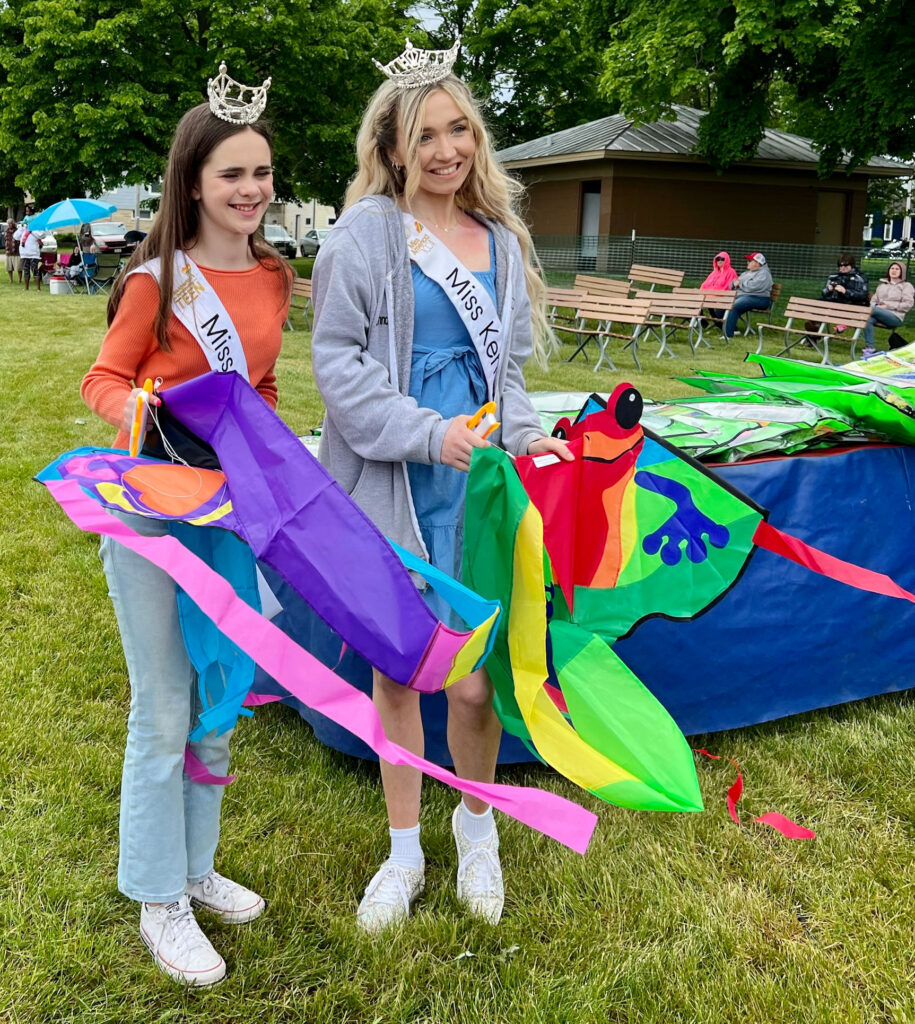 Erin Tidd couldn't agree more about that special bond that has been formed.
"They have become friends, and she is a great young lady," Erin Tidd said. "She's so gracious. She invites Etta to her events and things, checks in on her, she's definitely been an asset (to her daughter's journey)."
And while next weekend will be the first pageant effort of this magnitude, Etta won the crown of 2021 Kraut Princess at the Franksville Music Festival, which opened some doors as well.
On the heels of that win, Etta used that platform to read at area schools, make a donation to the Shalom Center in Kenosha and organized a book drive.
No matter what happens in her first attempt at this level of competition, Etta has plans to keep competing and doing what she loves.
"Her goal is just to do her best," Erin Tidd said. "She's young. She turned 13 in December. This is the very first year she's eligible for this competition. She just wants to take it all in and learn from the experience."
And most of all, overcoming any barriers that may come her way.
NOTE: To nominate a Kenoshan of the Week click here or email Andrew@Kenosha.com.