When Jenna Zeihen was announced as the winner of the Miss Kenosha Scholarship Pageant on Saturday (Feb. 19) at St. Joseph Catholic Academy, she dropped to her knees as she was crowned by Miss Kenosha 2020/21 Alexandra Daher.
"I hope people didn't think I was being dramatic," the 23-year-old Zeihen said two days later. "That was my genuine response."
The reaction was completely understandable, especially considering where she was 12 months earlier.
"A year ago today (Monday, Feb. 21), I was at the Mayo Clinic in Rochester, Minnesota, basically fighting for my life because I have a rare allergic disease," she said matter-of-factly.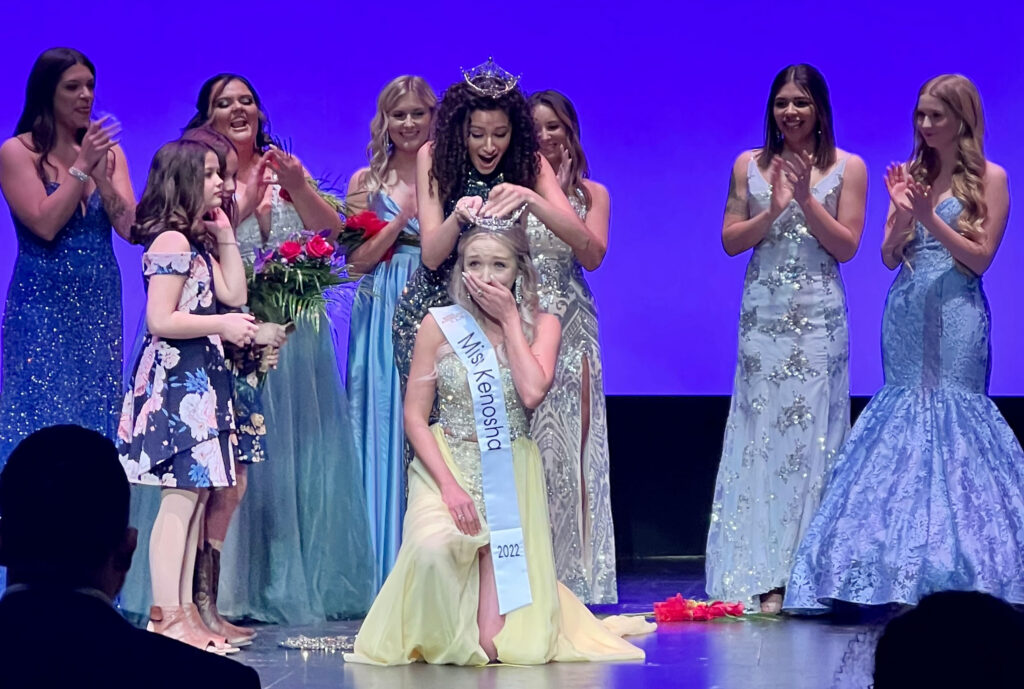 Zeihen, the daughter of Bob and Juli, explained that she has two chronic illnesses – mast cell activation syndrome (MCAS for short) and postural orthostatic tachycardia syndrome (POTS for short), which commonly occur at the same time.
"It's pretty rare and not widely known or understood," Zeihen explained. "I'm allergic to almost everything in the world. I have four safe foods and I'm formula dependent and I most likely will be for the rest of my life.
"I get injections every three weeks of a chemo-grade medication to try to keep those flares more stable. It has given me so much of my freedom back. I've been pretty stable for the last nine months."
When asked if she was comfortable sharing her personal story, Miss Kenosha did not hesitate.
"I'm a huge chronic illness advocate," she said. "I've never heard anybody talk about my condition on any platform. I would love to raise awareness in any way I can.
"I worked this last year with so many doctors … trying so many new things to get back my life. I cannot believe that I am Miss Kenosha because I never thought I was going to get a chance to compete again … or do anything again. It's crazy."
In recognition of her achievement, Zeihen has been named the Kenosha.com Kenoshan of the Week.
A 2017 graduate of Bradford High School, who was involved in choir and theater, Zeihen will be graduating from Carthage College in May with a degree in communications (and a minor in women and gender studies).
"I love doing social media/marketing stuff," Zeihen said. "I run the social media for Common Grounds (where she is employed as a barista). I used to do it at Jerry Smith's Pumpkin Farm. I helped Jack Andrea's a couple years ago. I'm really into that."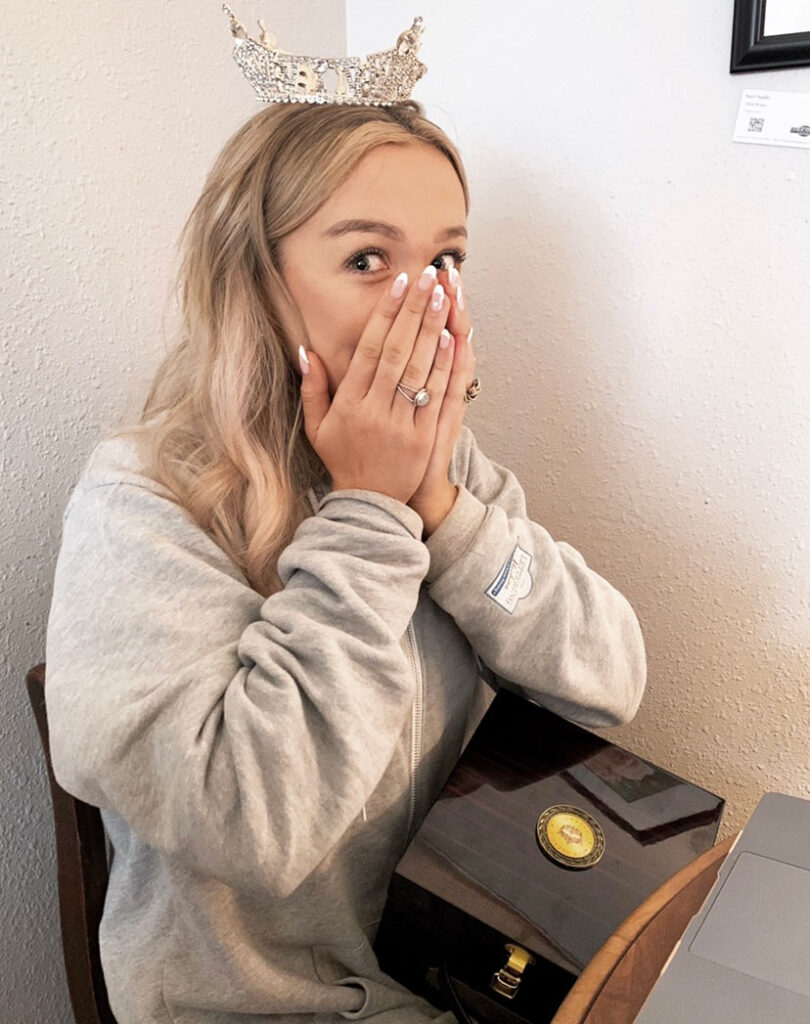 A second-time participant in the Miss Kenosha Scholarship Pageant, Zeihen, who also took part in 2019, was the overall talent winner after singing "Warrior" by Demi Lovato.
"It was kind of a spontaneous choice," she said. "I had been practicing another song for a few months. My voice teacher (Jeanette Rose) said, 'I think you need to sing something that connects to your story.' She thought of that song. I used to wake up to that song in eighth grade."
Zeihen also shared top interview honors with first runner-up Ariana Voyles.
"Being crowned as Miss Kenosha 2022 means the world to Jenna," said Colin Swanson, Children's Theatre Academy director and former KUSD musical theater performer.
"She has fought to live this life and she loves this community and has been involved in it every day before this competition even happened. We are so happy everyone will get to see her heart, too. I am blessed to call Jenna my best friend."
Zeihen also showed off her marketing skills during Saturday's pageant.
"The last time I competed there was a lip dub … it's a tradition in Kenosha," Zeihen said. "We do a lip sync video and all of the girls record themselves lip-synching to a song that the current Miss Kenosha picks. It goes to an editor and they put it together. They play it while they're counting all of the points.
"Our editor backed out this year, so (executive director) Tori (Pillizzi) said, 'Sorry, girls. No lip dub.' All of the new girls were like, 'Aww, dang. That's so fun to watch.' I was like, 'Hang on. I could edit this.'"
So, the night before the competition, Zeihen put the video together.
"I love video editing," she said. "I thought it was fun and the girls loved it. It was fun to watch backstage before crowning."
Looking at the year ahead, Zeihen can't wait to get started.
"Honestly, I'm really looking forward to meeting the people in the community and getting involved," she said. "I'm excited to bring my social impact initiative to other places. I've been working with the Kenosha Creative Space for the last month and a half or so and we hold my Social Impact Soul Space workshops there twice a week.
"I'm excited to see how that grows and how I can carry that into other spaces in the community and let it flourish. It kind of was a little spark that lit a flame."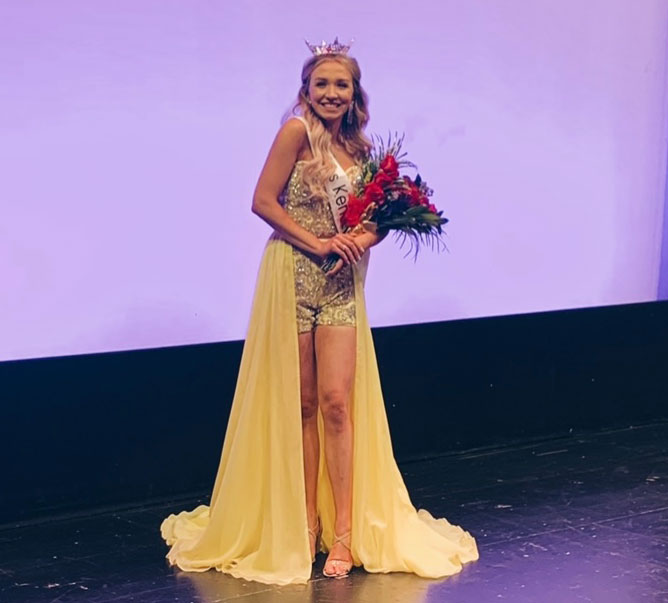 When asked what she loves about Kenosha, Zeihen sounded like the perfect ambassador.
"I love the classic parts of Kenosha," she said. "Oh my gosh … The lake. The local businesses that have been here forever. The family-oriented spaces and traditional locations. The lighthouse. We have the best sunrise. We have the best people.
"We have wonderful people in this community and I can't imagine how many more I'm going to meet now."
NOTE: To nominate a Kenoshan of the Week click here or email Andrew@Kenosha.com.