It's hard to believe that anyone could be having a better year than Willow Newell.
In less than two months, Newell has traveled to two different countries and a different continent. And while she was hanging around town for a while, she won a pretty big competition, too.
Newell, a 20-year-old sophomore at Carthage College, was crowned Miss Kenosha on Saturday night at the end of the annual Miss Kenosha Scholarship Competition at St. Joseph Catholic Academy's Arneson Auditorium.
That makes Newell the first-ever Black Miss Kenosha, and it's also the first pageant she's taken home the title from. Newell said she's been competing in pageants since she was 13, and several days after winning Miss Kenosha, she was still struggling to find the words to express her joy.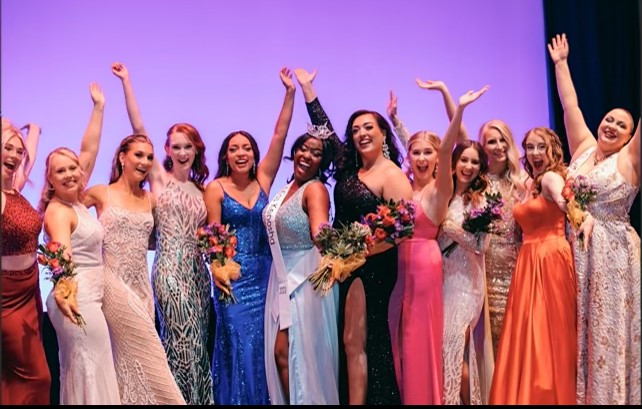 "I don't have any words to really describe it," said Newell, this week's Kenosha.com Kenoshan of the Week, in a phone interview Wednesday afternoon. "I've been telling everyone that I'm on cloud nine. It's an out-of-body experience. When they said my name, I don't really remember."
"… I've been through the process of, you think it's going to be you, but you have to bring yourself back down to earth. And that's exactly what I did on stage (Saturday). Especially when they called second and first runner-up, I was just telling myself, 'It's OK if I just go home. Because when I go home, I'm still going to be Willow. I still have other plans.' So when they called (my name), if you see the video, it takes a minute to set in, and then I just lose my mind."
And what's Newell's first trip as the new Miss Kenosha? Well, on Thursday morning, she was off for a five-day vacation to the Bahamas. That's a trip her mom, Anniekay, booked as a surprise some time ago to celebrate the 20th birthday of Willow and the 50th birthday of her father, Willie, in the same year.
Oh, by the way, Willow just returned on Jan. 29 from a 16-day study-abroad trip to Africa, visiting Tanzania during Carthage's J-term.
Said Willow: "2023 is off to a crazy start."
First Black Miss Kenosha
Of course, Newell is overjoyed to win the Miss Kenosha title from a field of 12 worthy contestants. She will next compete in the Miss Wisconsin Scholarship Organization pageant, scheduled for June 21-24 in Oshkosh.
Once her vacation to the Bahamas is over, Newell will go right into the year-long duties of representing the community as Miss Kenosha. And being the first Black Miss Kenosha is an honor that Newell holds dear, and she's taking her opportunity very seriously.
In the world of pageantry, Newell said, people of color haven't had the easiest time.
"I think that representation of Black women and women of color in pageantry is long overdue," she said. "Unfortunately, in pageantry, there is a long history of discrimination and prejudice. That still affects the pageant world today, how people see the Miss America system, and for the young women who are thinking about competing, they never decide to.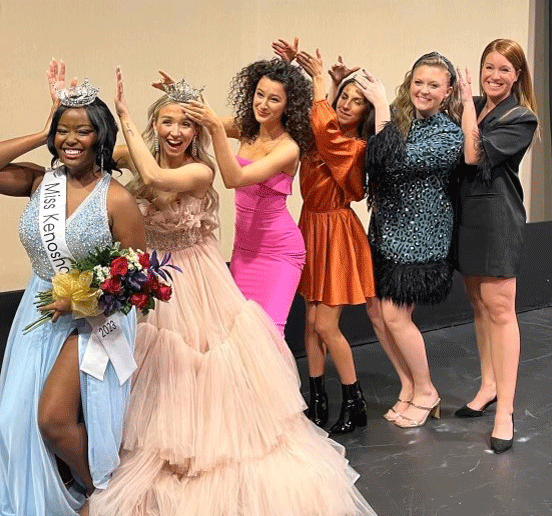 "So having that ability, or this platform, to not only bring people to the organization, but to change their perspectives on what they think they can through pageantry – I mean, I am not taking it lightly. This is a life-changing thing for me, and I have had so many people — some people I know from the past, some people I"ve never met before — reach out to me and explain how much it means to them to finally see a Black woman win the title. I am planning on making the most of this year and (to) make as many changes to impact people as I can through the title."
Specifically, Newell said, she's passionate about the arts and theater community. She's a musical theater major at Carthage and has performed for years with the Racine Theater Guild. Currently, Newell works at Racine's Gilmore Fine Arts School, helping students there with traveling and choreography.
Newell's social initiative impact for Miss Kenosha is diversifying the entertainment industry.
"Growing up, with my love for musicals and movies and TV shows, I realized that there are still so many stereotypes and lack of diversity in theater," she said. "And I see the way that it affects American society in our daily lives. I want to be able to change this from the local standpoint.
"… Growing up, I wish I had someone who even was an African American (pageant) title-holder who would've encouraged me, 'Look, it's me. I can do this, and so can you.' Even in theater, I feel like a lot of kids are lacking that. So that's my main area of focus, to inspire children, so that the next 100 years can be different. Because it won't be if we don't inspire the future."
Passion for theater
A Racine native, Newell attended Jefferson Lighthouse for elementary school and St. Catherine's for middle school, when that school still had a middle-school option. For high school, Newell completed her education via Racine Unified's virtual homeschool program, officially earning her degree from Park High School.
For college, Newell initially attended Mount Mary University in Milwaukee on a scholarship via Miss Wisconsin's Outstanding Teen competition, but she transferred to Carthage after applying to and winning a full-ride scholarship there. She started at Carthage during the spring semester of 2022, so this is her first full year there. She commutes to school from her home in Racine.
"You get all of the amenities of a larger college in a small package," Newell said of why she loves Carthage so much.
Newell said Carthage is particularly great for her pursuit of a career in the theater profession. She said choosing the musical theater major was a decision made out of following her passion, not just worrying about what to do for a career and future financial security.
"Going to college, you want to do something that sets you up for success in the adult world," Newell acknowledged. "And musical theater doesn't guarantee financial stability.
"I took a big leap of faith by choosing what I've always loved. Growing up, theater and musicals and movies always just made me so excited. It's kind of just what sets my soul on fire."
Newell already has extensive theater experience, both viewing and performing.
She said "Les Miserables" was her first love, and she most recently saw "Cats" in Milwaukee. Right before this interview, in fact, Newell said she was watching "La La Land."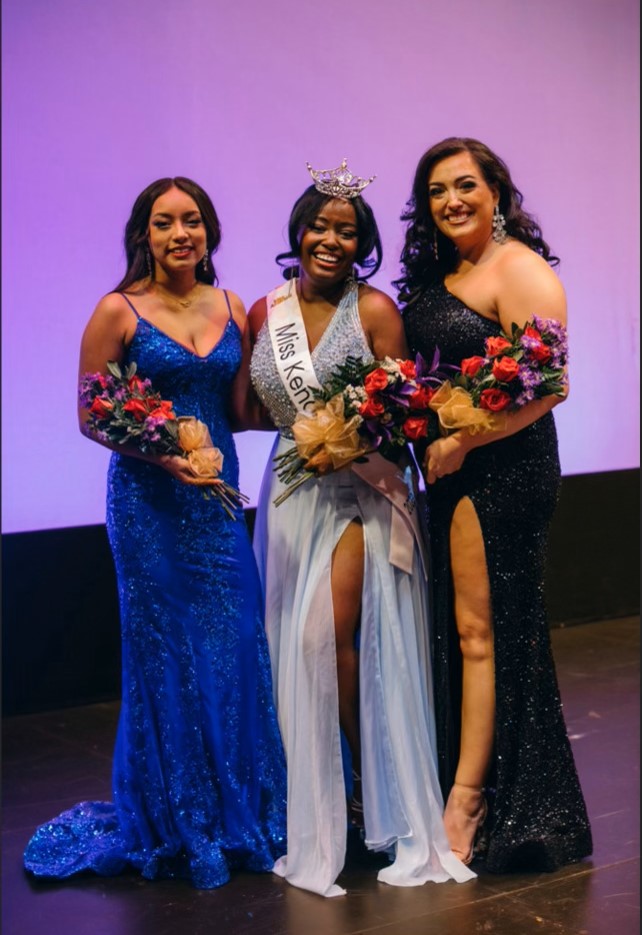 As for performances, Newell said her first role was in "Miracle Worker," about Helen Keller and how she learned to communicate, at the Racine Theater Guild.
"That was my first taste of going to an audition and actually getting the role," Newell said.
Additionally, Newell said she was the first Black Dorothy in her eighth-grade performance of "The Wizard of Oz," and she also had roles in "Clue: On Stage," a smash hit for the Racine Theater Guild, as well as "Hair," performed at Carthage's Siebert Chapel.
"I'm hoping in the future to maybe get a role on Broadway, or write and direct my own shows," Newell said. "That's the dream."
In pursuit of that dream, Newell said she's receiving invaluable instruction from Matthew Hougland, her voice teacher at Carthage. An assistant professor of music and Carthage's Director of Undergraduate Music Theatre Studies, Hougland is also the Vocal Director of Celebrity Cruises and has extensive professional teaching and performing credits.
Newell credited Hougland for helping her to improve her skills for Miss Kenosha.
"He has come to Carthage and inspired so many of us to be our best selves and given us the tools we need to succeed anywhere," Newell said.
Additionally, Newell cited Carthage professors Debbie Masloski and Andrea Ng'weshemi, who led Newell and her fellow Carthage students on their J-term trip to Tanzania, where they visited the cities of Arusha, Moshi, Dar es Salaam and Zanzibar, learning about culture and religion.
"It was just an honor to go and not only represent Carthage and the community in Africa, but to learn about life from a perspective that isn't Western," Newell said.
Taking the torch
As far as her duties as Miss Kenosha, Newell certainly has big shoes to fill in succeeding Jenna Zeihen, who did an incredible job and made everyone proud by representing the title and serving the community over the last year since winning the crown in 2022.
Newell said she actually met Zeihen previously at the Racine Theater Guild and could not have a better example to follow as Miss Kenosha.
"Jenna has taught me the value of being my authentic self," Newell said. "From watching her, I've never seen a title-holder like Jenna, and I'm not just saying that because she crowned me. She is truly unique. … She doesn't put on a facade or a front.
"… She encouraged me consistently, and she encouraged all the girls competing, just to be ourselves. I feel like in pageantry, there is this pressure to be like the person before you, or the person who had the title maybe five years ago, 10 years ago. I've never been encouraged like that, to just truly follow my heart and be confident in my abilities and what I had to offer."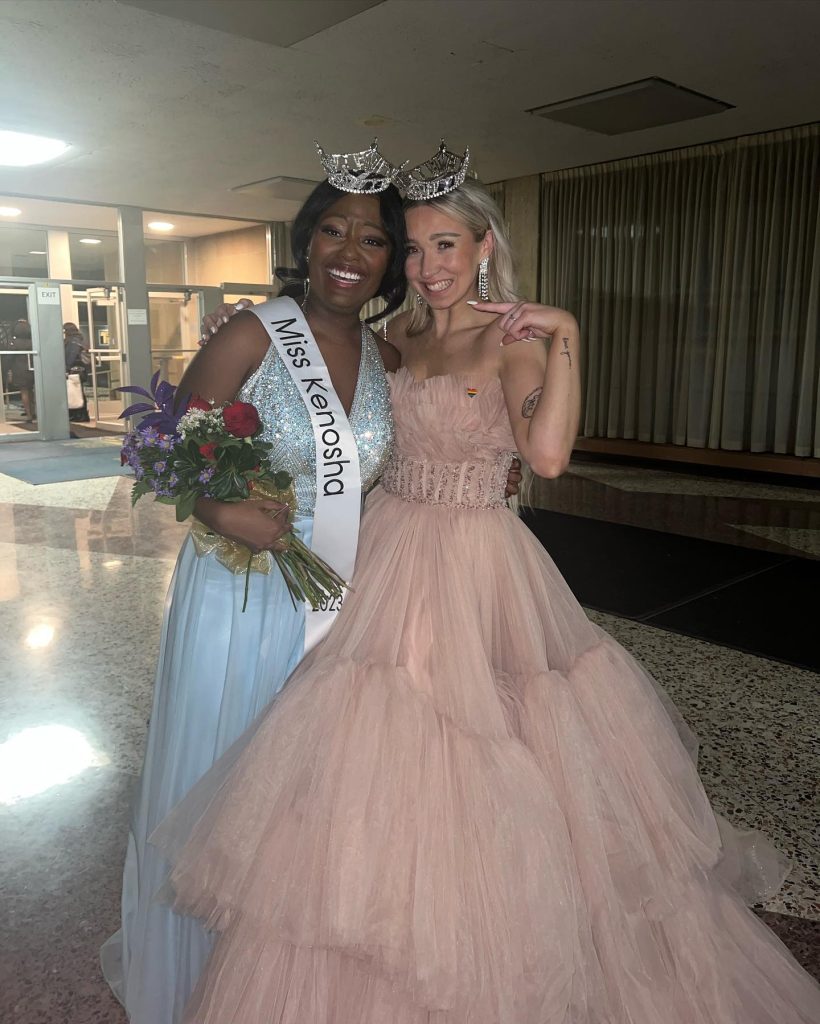 Newell admitted she's felt a little overwhelmed in the days since being crowned Miss Kenosha. So she's relying on a support system that includes Zeihen, 2020-21 Miss Kenosha Alex Daher (she held the title for two years because the 2021 pageant was canceled due to the pandemic) and 2019 Miss Kenosha Lily Karnes, as well Miss Kenosha Directors Tori Pillizzi and Ashley Sturdevant.
"They've all been through this themselves, so they're texting me every day and giving me tips," Newell said. "I can ask them, 'Should I do this appearance? What should I wear?' They're right there for me.
"Without them, I would be probably sitting, crying in the corner right now."
Newell also wanted to point out how beneficial Miss Kenosha — and the Miss America pageant system, in general — is for the contestants, because of the scholarship money that's awarded and the local businesses that are highlighted. 
Newell said she received several scholarships from the Miss Kenosha Scholarship Pageant, totaling thousands of dollars, and cited Kenosha businesses AURA Beauty for eyelash extensions and makeup, Ruffolo's Salon & Spa for hair and The Lettering Machine, which made custom jackets for the Miss Kenosha contestants.
"There's just so much that's offered, and that's really what makes the Miss America organization different (from) any other pageant system," Newell said. "Even at the local level, there's an opportunity for young women, even the first and second runners-up, to fund their education and to also be supported by these local businesses and network and meet new people.
"… There's not even a word to describe it. I'm honored to be a part of this organization."
NOTE: To nominate a Kenoshan of the Week click here or email Andrew@Kenosha.com.