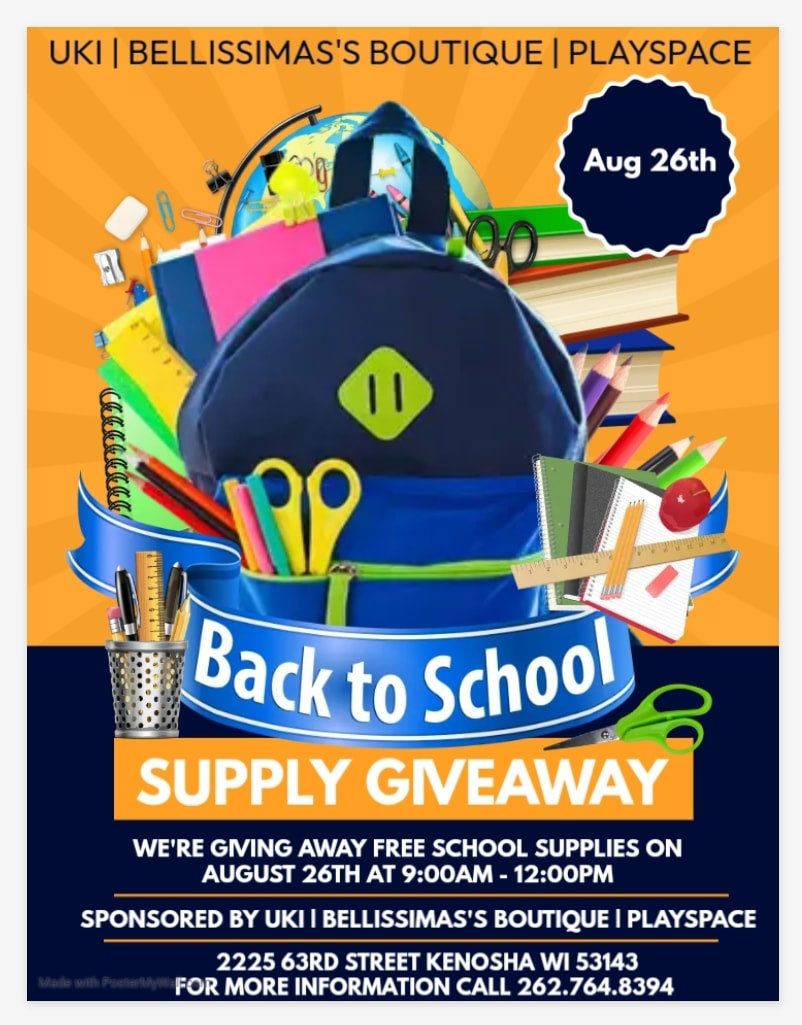 In an effort to help students get the 2022-23 school year off to a strong start, Uptown Kenosha Inc., Bellissima's Boutique, LLC and PlaySpace Kenosha are teaming up for a Back to School Supply Giveaway from 9 a.m. to noon Friday (Aug. 26) at PlaySpace, 2225 63rd St.
"We believe that Uptown Kenosha has a huge potential, and we will continue the wraparound work that is needed to advocate for the well-being of our families, children, businesses and our community as a whole," said Krista Maurer, the owner if Bellissima's Boutique and President of UKI.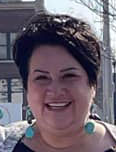 "For years we found that the supply lists have increased, and parents everywhere find it challenging to provide school supplies for their students — especially if they have multiple children. Children need the tools to succeed in school."
According to Maurer, local organizations like Jockey International, Snap-on and MKE1 Amazon Fulfillment Center have stepped up with donations.
"Officer Tyler Cochran, who has been a huge part of the community and families in Uptown, has agreed to bring donations from the Kenosha Police Department as well to the event," Maurer said.
PlaySpace, 2225 63rd St., is a family-owned business known for being a place for children to learn through playing. Owners Josh and Charrie Ferguson were named the Kenosha.com Kenoshans of the Year in 2021 and are no strangers to helping families from Uptown and the entire Kenosha community.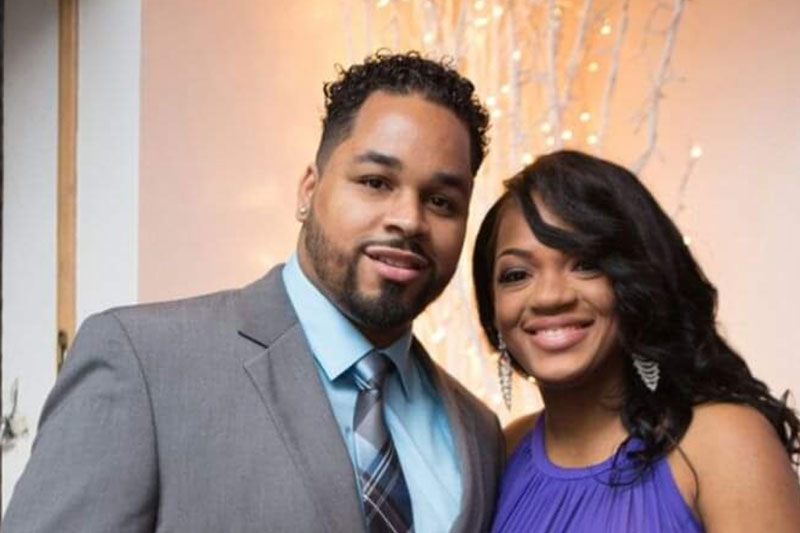 Bellissima's Boutique, 5613 6th Ave, is a family-owned boutique that relocated downtown from Uptown after a structure fire in 2020. With strong ties to Uptown, the area is important to Maurer, a former Kenosha.com Kenoshan of the Week. Maurer and her business have been a driving force for Uptown residents by working with families and giving back to many school functions, area clean-ups and advocating for the business district and the youth/families.

Uptown Kenosha, Inc. (UKI) is a nonprofit (501c3) Wisconsin Main Street Connect Community business association put together in November 2020 to provide advocacy for the new and existing businesses in Uptown Kenosha. They use their "Connecting Relationship" to connect the businesses and community together to work as one.
If you would like to donate or volunteer for the Back to School Supply Giveaway, contact Krista Maurer at 262-551-1885.