Fall fact: There's no such thing as too many Oktoberfest celebrations. Kenosha hosts two big German-themed fests again this weekend.
Best Bets
Petrifying Springs Biergarten is saying a hearty "Willkommen Zurück" to Oktoberfest, as the beloved fall fest returns after a one-year hiatus. Meanwhile, Union Park Tavern is part of a fun-filled slate of downtown events with a three-day Oktoberfest in conjunction with MGV Harmonia Kenosha.
Pets' annual Oktoberfest, which debuted in 2017 during the Biergarten's first year, includes a German fair, Bavarian beer games, pretzel-eating contest, and men's and women's stein-hoisting contest. Admission is free, food and beverage prices vary.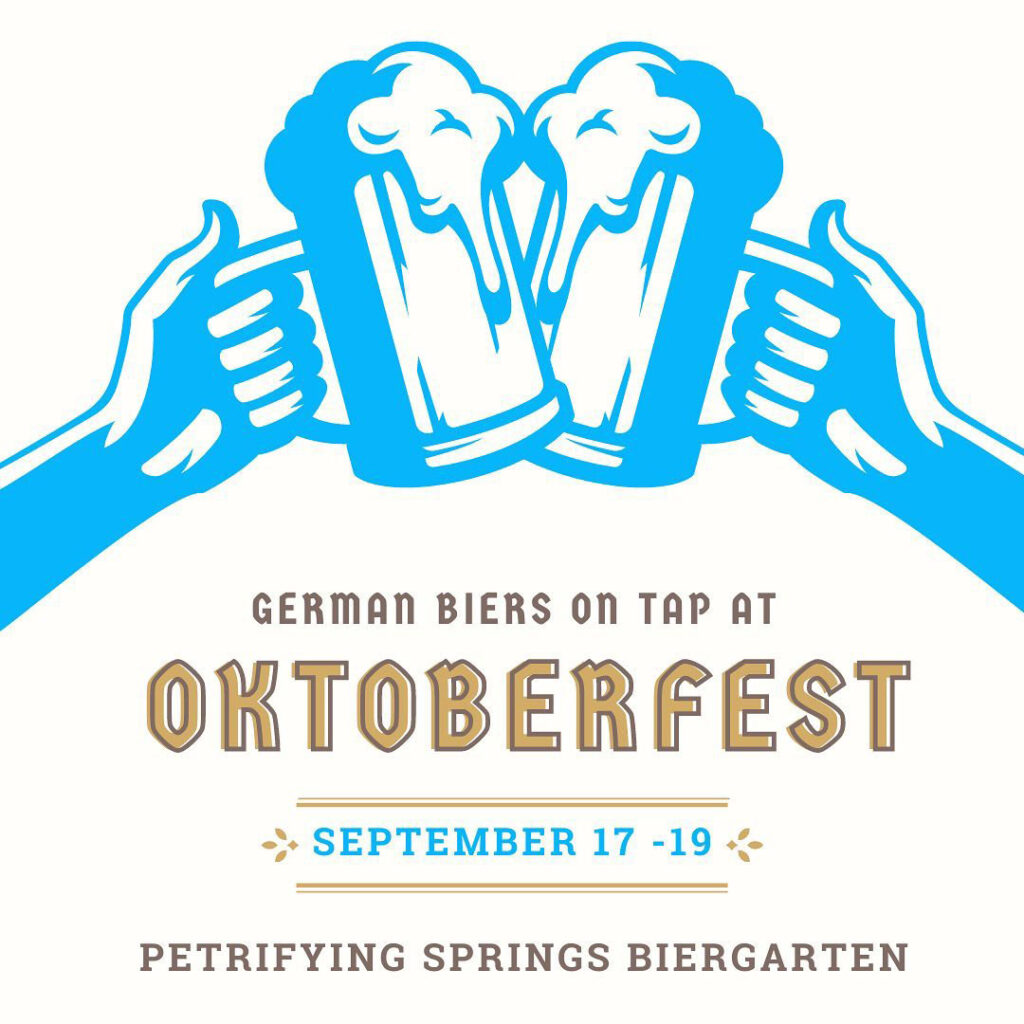 "Kenosha County is proud to offer an authentic, German-style biergarten at Petrifying Springs Park," said County Executive Jim Kreuser, "and nothing says 'German' like an early-fall Oktoberfest celebration."
Festivities begin Friday at 4 p.m. and continue through Sunday evening at the Biergarten, 5555 Seventh St.
Opening the live music lineup is the Big Style Brass Band, performing Friday at 6 p.m.
Saturday serves as the centerpiece of the Biergarten Oktoberfest with the ceremonial keg tapping by County Supervisor John O'Day at noon, followed by Bavarian beer games at 2 p.m. and live music by The Squeezettes at 6 p.m.
The Brothers Quinn take the stage at 3 p.m. during Sunday's festivities which run from noon-8 p.m.
Union Park Tavern and MGV Harmonia are teaming up to present UPT's 5th Annual Oktoberfest Friday through Sunday with food, music and more both indoors and outdoors, 4529 Eighth Ave.
The weekend's live music lineup includes the Hungry 5 Brass Band at 4 p.m. both Friday and Saturday, while Saturday's headliner is Pieptone ('50s-'70s German Pop) at 9 p.m.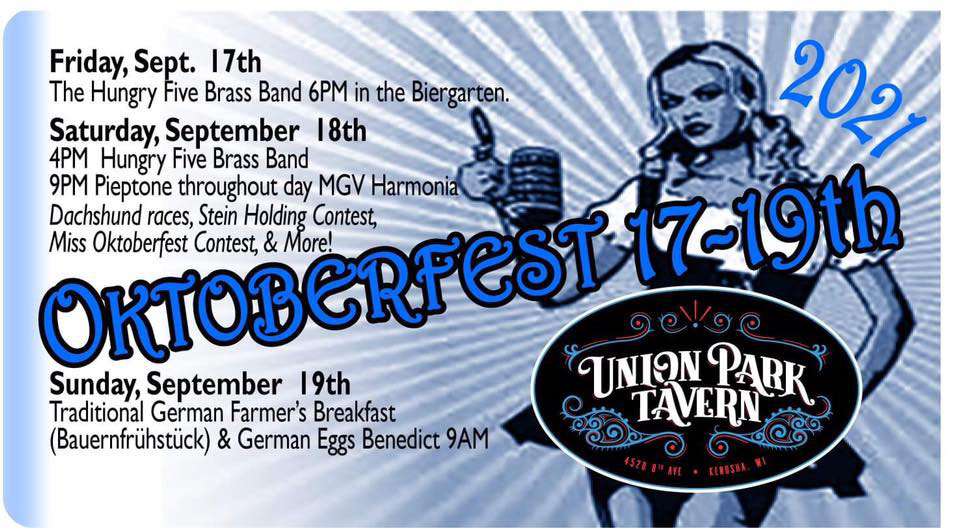 The party continues at 3 p.m. Saturday with a host of contests and activities. Dachshund races are at 4:30 p.m., followed by a stein-holding contest at 6:30 p.m. and Miss Oktoberfest at 7:30 p.m. MGV Harmonia German-American Choir will be singing as well as serving food throughout the fest, which serves as their annual fundraiser.
Authentic German food is another highlight of UPT's fest. Their popular Friday fish fry will offer a few German twists including potato pancakes and a dessert offering of Black Forest cheesecake. MGV Harmonia will serve brats, knackwurst, potato salad, braised sauerkraut and Bienenstich ("bee sting" cake with sweet dough, custard and caramelized almonds) for dessert. As the weekend winds down, a traditional German farmer's breakfast and German eggs Benedict will be served from 9 a.m.-3 p.m.
Top Picks
Kenosha Creative Space hosts the inaugural Festival Orgullo Hispano/Hispanic Heritage Fest Friday beginning at 4 p.m.
Host for the event is Kenosha's own Gabby Perez Ramos, the current Miss Wisconsin Belleza Latina. Entertainment includes music, dancing and a DJ lineup. See the calendar listing below for the full schedule.
For a list of food vendors and more information, please see Kenosha.com's recent feature story on the festival.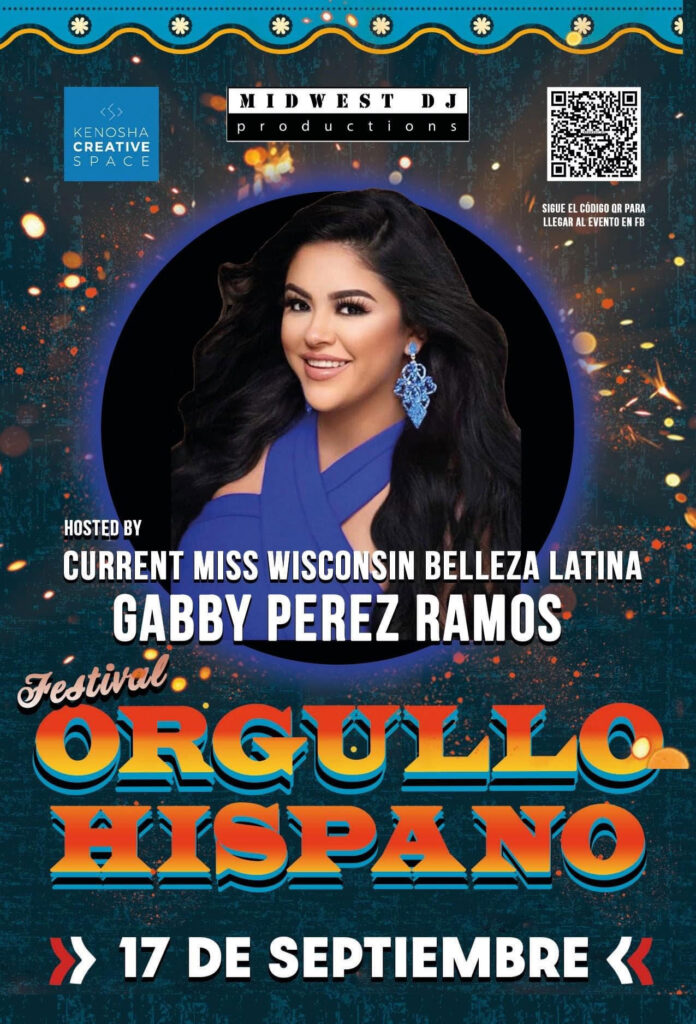 The nostalgia will be flowing freely when the Kenosha Community Media presents "Remembering Garfield Goose & Friends" Friday at the Kenosha Public Museum, 5500 First Ave.
Cartoonist, designer and pop-culture historian Jim Engel will provide an illustrated talk about the golden age of television when Frazier Thomas and Garfield Goose were regularly seen on Chicago's WGN-TV from 1955-1976.
Doors open at 5:30 p.m. with food and games available until the presentation begins at 7 p.m.
Engel is the children's TV curator for the Museum of Broadcast Communications in Chicago. During the 1970s and '80s, Engel co-authored the Bumbazine fanzine, named for a character in Walt Kelly's Pogo comic strip, and drew the characters Mighty Mouse and Underdog for Spotlight Comics. He's also an avid comic book collector.
Tickets are $20 including food and games, available at the Public Museum, Kenosha History Center, 220 51st Pl., and Franks Diner, 508 58th St.
Kenosha Success Stories: Come celebrate the success of two local businesses Saturday. Public Craft Brewing celebrates it's ninth anniversary with a '90s-themed party, 12-8 p.m. inside and outside the brewery, 628 58th St.
Another local business will be celebrating  just a couple blocks south. Blue House Books cuts the ribbon on their new location, 5915 Sixth Ave. A at 11 a.m. The grand opening celebration continues throughout the day with author appearances, storytime and other surprises. See Kenosha.com's feature story for more details.
Kenosha Streetcar Day, presented by the Kenosha Streetcar Society, features tours of the Joseph McCarthy Transit Center, 724 54th St. from 10 a.m.-4 p.m. Saturday. A LEGO display by Kenosha LEGO Users Group will be on display. Tours and viewing the transit center, also known as the "Streetcar Barn," are free.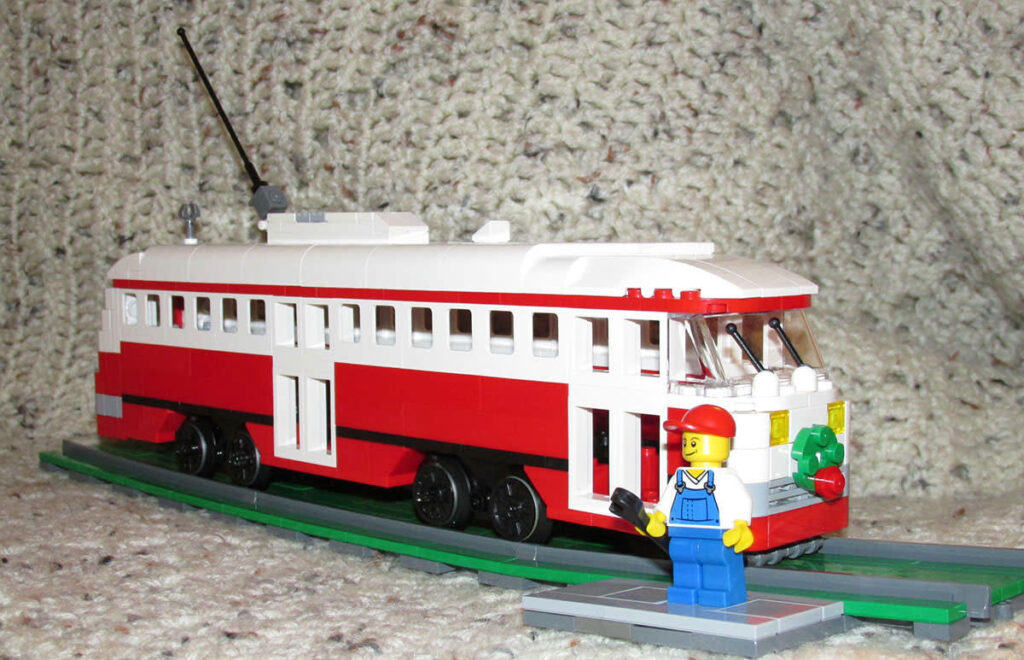 Rail/transit books will be for sale along with streetcar memorabilia. Streetcar rides start at 10:35 a.m. Fares for one loop are: $1 for ages 13-and-older, 50 cents for ages 5-12, ages 4-and-under are free. An all-day pass costs $3.50 and can be purchased when boarding the streetcar. Masks are required on the streetcars and in the streetcar barn.
S'mores Workshop and Concert: Learn about the art of S'more crafting and groove along to the children's music of Willie Sterba at Hawthorn Hollow, 6 p.m. Friday.
Each participant will be able to make two s'mores, one traditional and one novelty. Nature hikes through Hawthorn Hollow's trails are also available. Willie Sterba will perform in the amphitheater as the event finale.
Admission is $20 admission per person (plus $1.50 ticket fee). All children must be accompanied by an adult.
And now for something completely different: Studio Moonfall, 5031 Seventh Ave., will host guests from worlds of fantasy and fiction with a Steampunk General Store, Inthreadable Designs, appearance by author Michelle Novak and more, 10 a.m.-3 p.m. Sunday.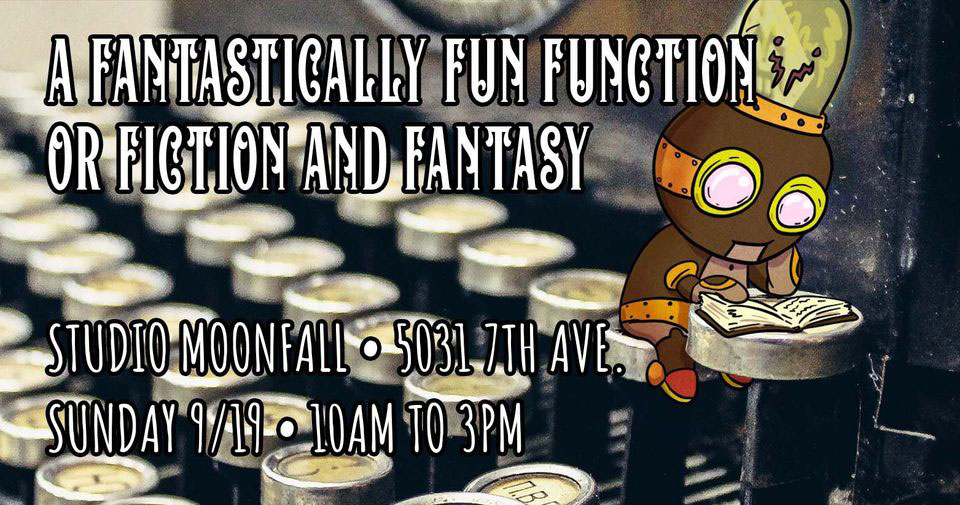 Steampunk costume pieces, masks and other early tastes of Halloween will be on display.
"We'll be throwing so much artistic inspiration at you, you'll need to spend the rest of the week painting your masterpiece, writing a sonnet, or chasing down the Muse to see what you can come up with," wrote Studio Moonfall owner Donovan Scherer.
Day Trippers
The 21st annual Scarecrow Fest, 10 a.m.-4 p.m. Saturday in Downtown Delavan is a free event, less than 50 miles from Kenosha. Scarecrow Fest features DIY scarecrow-building workshops, free pumpkins, kids activities, food trucks, a craft and vendor fair, mural tours and live music. Parking is also free.
Summerfest wraps up its late-season return with headliners including Miley Cyrus Friday and Guns N' Roses in Saturday's finale.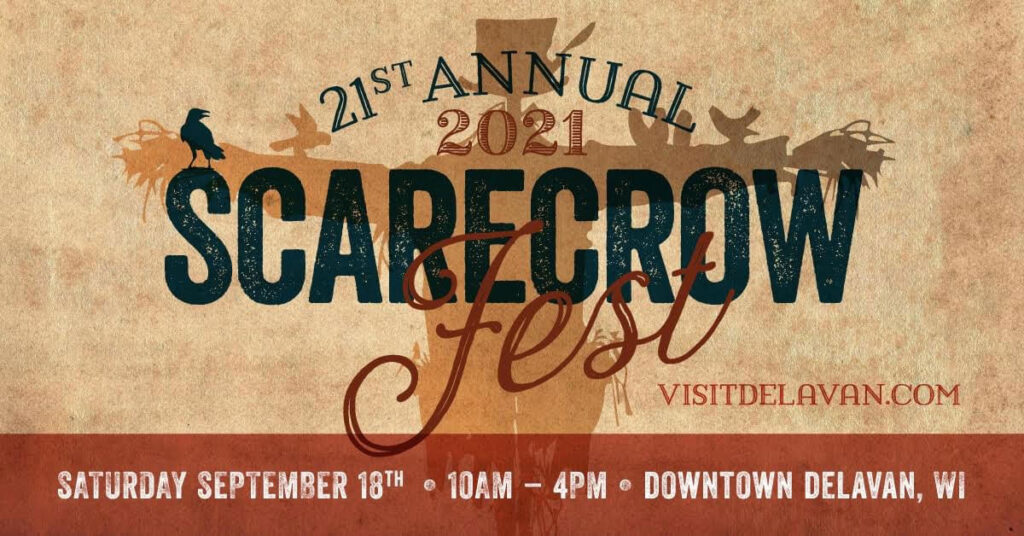 The lineup
FRIDAY, Sept. 17
Music
Oscar Green from Spirit Shakers and TBD, Fusion, 5014 7th Ave. Doors open at 8 p.m.
Hungry 5 Brass Band, 4 p.m., Union Park Tavern, 4520 8th Ave. Free.
Big Style Brass Band, 6 p.m., Petrifying Springs Biergarten, 5555 7th St. Free
Jimmy Nick, 8-11 p.m. BBQ'D Productions Bar and Grill, 4235 Green Bay Rd.
Family Fun
Preschool Storytime, 9:30-10 a.m. and 10:30-11 a.m., Southwest Library, 7979 38th Ave.
Friday Fun Day, 1-3 p.m., Games, crafts, building toys and tech. Northside Library Activity room B, 1500 27th Ave.
Teen Craft Lego Mini-figure (ages 12-19), 4-5:30 p.m. Southwest Library.
S'mores Workshop and Concert, 6 p.m. Hawthorn Hollow. Nature hikes through Hawthorn Hollow's trails are also available. Willie Sterba will perform in the amphitheater. Admission is $20 admission per person (plus $1.50 ticket fee). All children must be accompanied by an adult.
Potpourri
Festival Orgullo Hispano/Hispanic Heritage Fest, 4 p.m-midnight, Kenosha Creative Space, 624 57th St. Music, dancing, DJs, food vendors, children's activities.
Kenosha Women's Network's 40th Anniversary Gala, 5-8 p.m., Women's Club of Kenosha, 6028 8th Ave. Featuring guest speaker, Leslie Goddard, award-winning living history actress. Tickets $40.
Lecture
Constitution Day Discussion Series, "The Reconstruction Amendments" with Dr. Eric Pullin, noon,  Civil War Museum, 5400 First Ave. During this session, participants will discuss the political struggles that led to the passage of the 13th, 14th, and 15th Amendments. Click here for a free digital download of the book.
SATURDAY, Sept. 18
Music
Mountains on the Moon is an all original midwest psychedelic/funk rock band from southeastern Wisconsin, 8 p.m. Fusion, 5014 7th Ave.
Would You Kindly? (indie rock) 7 p.m. Kenosha Brewing Co., 4017 80th St. Free.
Hungry 5 Brass Band, 4 p.m. and Pieptone ('50s-'70s German pop), 9 p.m. Union Park Tavern, 4520 8th Ave. Free.
Squeezettes, 6 p.m. Petrifying Springs Biergarten, 5555 7th St. Free.
Stu the Piano Guy, 8-11 p.m. BBQ'D Productions Bar and Grill, 4235 Green Bay Road.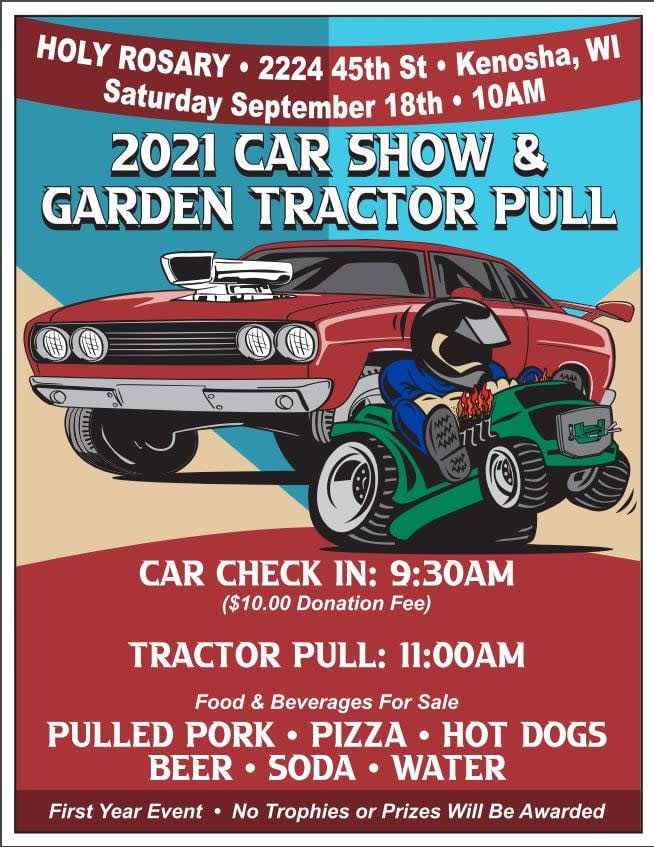 Family Fun
Car Show and Garden Tractor Pull, Holy Rosary church grounds, 2254 45th St. Show opens at 10 a.m., tractor pull at 11 a.m. The event is free for spectators. ($10 donation for those showing cars, check-in at 9:30 a.m.) Food and beverages will be available for purchase.
Panadanza Dance Company performance, educational presentation, dance and drum group lesson 1-2 p.m. Southwest Library, 7979 38th Ave. The presentation features the rich traditions of Latin America. Free.
"Before She Was Harriet" Third Saturdays event, 11 a.m., Civil War Museum Resource Center, 5400 1st Ave. Young learners ages 4-8 can listen to a story about a special hero from history.  Free.
Fall Fun Festival and World Migratory Bird Day, 11 a.m.-3 p.m. Pringle Nature Center at Bristol Woods Park, 9800 160th Ave. Free admission; food and select activities require tickets ($1-3 each).
Jerry Smith Pumpkin Farm, 7150 18th St., opens its fall season Saturday 8 a.m-8 p.m. Painted pumpkin displays are free; paid activities are open 4-8 p.m. weekdays and 10 a.m.-8 p.m. weekends. The season continues through Oct. 31.
Kenosha HarborMarket: 9 a.m.-2 p.m., 56th Street and 2nd Avenue.
Kenosha Public Market: 9 a.m.-2:30 p.m., 625 52nd St.
Potpourri
Pike River Clean-Up, 8:30 a.m.-1 p.m. Walk along the river and pick up trash along the banks, open to all ages and all skill levels. Meet at Petrifying Springs Park Shelter #4.
Blue House Books Ribbon Cutting and grand opening , 5615 6th Ave. A. 11 a.m.
Public 9th Anniversary Party, 12-8 p.m., Public Craft Brewery, 628 58th St.
Author Keith A. Robinson book signing, 12-4 p.m., Pollard Gallery, 514 56th St.
SUNDAY, Sept. 19
Music
The Brothers Quinn, 3 p.m., Petrifying Springs Biergarten, 5555 7th St. Free.
Art
Kenosha Art Market 10 a.m.-2 p.m., Union Park, 4500 7th Ave. Original fine art, jewelry, pottery and more.​ Acoustic music throughout the day.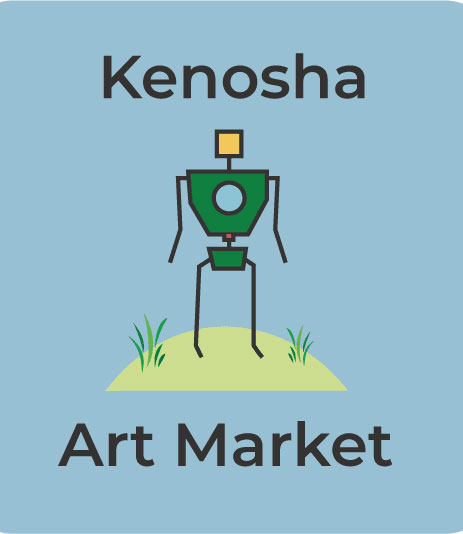 Potpourri
Poses & Pints: Yoga 11:15 a.m. Sundays. $10 fee includes 45 minute class led by a certified instructor and beverage to cool down at the Biergarten. Pay directly to the instructor at the Biergarten on day of event.
Exhibit: Immigrant Journeys from South of the Border ¡Mi travesía hasta Wisconsin! A project of the Wisconsin Humanities in partnership with Centro Hispano, this exhibit shares personal stories of Latino immigrants. Closes Sept. 19.
Family Fun

Southport Light Station Museum and Keeper's house tours, 5117 4th Ave. Thursday-Saturday 10 a.m., Sunday 12-4. Admission to the museum is free, Lighthouse climb is $10 for 12-over, $5 for children 8-11 (must be 8 or older to climb). Through Oct. 31
Traveling Yoga in the Park: 9-10 a.m., Kemper Center (Soccer Field), 6501 3rd Ave. Free.
NOTE: To submit an upcoming event for Kenosha Calendar, email Laura@Kenosha.com.