Kenosha Creative Space in partnership with Midwest DJ Productions & Lomeli Butcher Shop presents the Inaugural Festival Orgullo Hispano — Hispanic Heritage Fest from 4 to 11 p.m. Friday (Sept. 17) in the open lot east of the building, 624 57th St.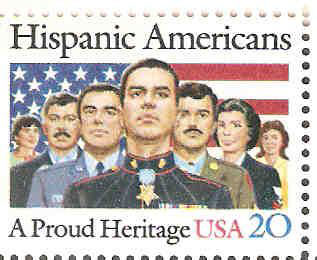 The Festival Orgullo Hispano — Hispanic Heritage Fest is an opportunity to celebrate all the contributions Hispanics have made to our community in the past and will continue to make in the future.
Not Hispanic, but interested in the culture? All members of our community are welcome to come and listen to the beautiful music, taste the delicious food, and meet all the wonderful Hispanic business owners and amazing community members that make Kenosha a better place to live.
Hosted by Kenosha's very own, Miss Wisconsin Belleza Latina, Gabby Perez Ramos, join us on Sept. 17 for Kenosha's Inaugural Festival Orgullo Hispano — Hispanic Heritage Fest!
We are pleased to present this amazing lineup of local talented musicians, dancers and DJs to keep you entertained!

Entertainment lineup:
4-4:30 p.m. — Erica Ness Salsa Lessons
4:30-5 p.m. — La Perla Tapatía USA
5:15-6:15 p.m. — Grupo Tridente
6:30-7:30 p.m. — Los Plebes
7:30-8:30 p.m. — Ballet Folklorico MKE
8:30-9:30 p.m. — Cultura Viva
** POWER HOUR DJ DANCE PARTY **
9-9:30 p.m. — DJ Diego Lobo Latin Club Mix
9:30-10 p.m. — DJ Elie Musica Tropical- Salsa, Merengue, Bachata y mas
10-10:30 p.m. — DJ Casper Cumbia y Tribal
10:30-11 p.m. — DJ Rino Banda, Cumbia y Tribal
Vendors:
Alex's Lemonade Stand — Lemonade and Assorted Snacks and Kids Corner Activity Table
Lomeli Butcher Shop — Pupusas, Empanadas Colombianas, Gorditas, Elotes, Chicharrones Preparados, Aguas Frescas, Churros y mas
Los Compadres — Tacos de Asada y Tacos Al Pastor
La Botana Grill — Hamburguesas, Papas Fritas, Nachos
Sabor Michoacan Restaurant — Tacos y mas
RockiTacos — Tacos de Asada Tacos al Pastor Tacos de Pollo
Panaderia San Jose — Pambazos y mas
La Michoacana Kenosha — Vasos de Fruta, Paletas y mas
Karla's Chamoy — Chamoy hecho a mano
Kenosha County Public Health Vaccination Booth, 4-5 p.m.
Latinos @Amazon Booth
JW Real State Group Booth
Limitless/Sin Limites Realty LLC Booth
If you haven't had a chance to get vaccinated yet, Kenosha County Public Health will be on site administering vaccines from 4-5 p.m.
Event videographer: Miguel Santiago, Mystery Music Production
Special thanks to our sponsors: Midwest DJ Productions, Kenosha Creative Space, Lomeli Butcher Shop, Limitless Sin Limites Realty LLC, JW Real Estate, San Luis Grocery, Panaderia San Jose, Moe Moe's Pharmacy, Los Compadres Restaurant, Lake City Construction and Latinos @Amazon.
The is a $10 suggested donation. Kids 12-and-under are free.