Home is anywhere you hang your hat, or in this case anywhere you shelve your books.
Since 2017, independent bookstore entrepreneur Sam Jacquest has cheerfully and tirelessly made a home for her bookstore in a variety of mobile, temporary, shared and semi-permanent tiny homes. This coming weekend Jacquest will open the doors on a roomy downtown store that certainly qualifies as a dream home for Blue House Books.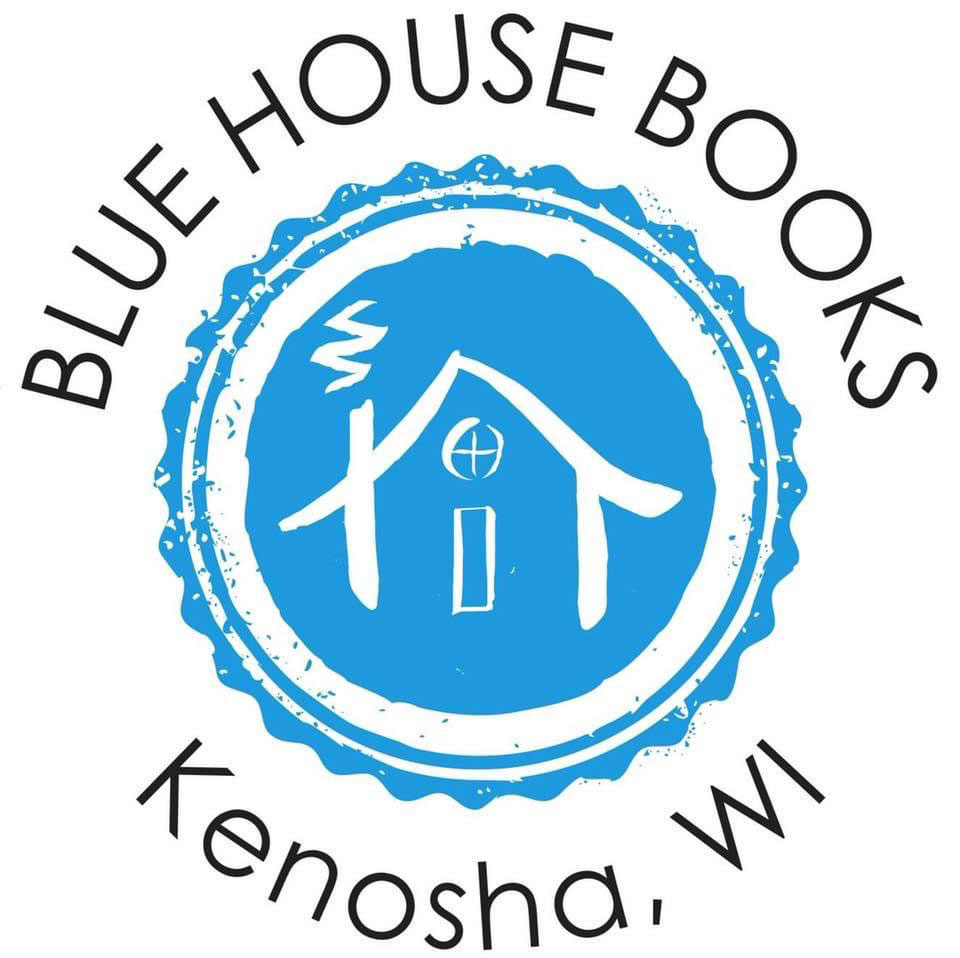 The grand opening at  Blue House Books' new location, 5915 Sixth Ave. A, is set for 11 a.m. to 5 p.m. Saturday, Sept. 18. The ribbon cutting will be at 11 a.m. sharp, according to the BHB event page.
The old spot at 5615 Seventh Ave., around the corner from the supportive Kenosha Creative Space, holds a soft spot in local book lovers' hearts. The city's only full-service bookstore and Midwest Independent Booksesllers Association shop, BHB moved to that first brick and mortar home on Sept. 19, 2020. As the winter months of the pandemic wore on, Jacquest ran a literary lifeline out of that location with curbside pickups and even the trademark blue-wrapped books delivered to doorsteps.
"Our community has been so incredible in supporting our cozy little store," Jacquest said. "In one year, we have grown our customer base and inventory so much that we are bursting at the seams."
Regulars will leave their nostalgia at the door when they see the new spacious digs. BHB will be able to expand the most popular sections like new releases and children's lit, and also make room for new sections and of course some spiffy merch. With a warm forecast still reading "summer" on the thermometer, having AC in the new store will be a noticeable upgrade!
"We are so ready to take on more space for more adventures," Jacquest said.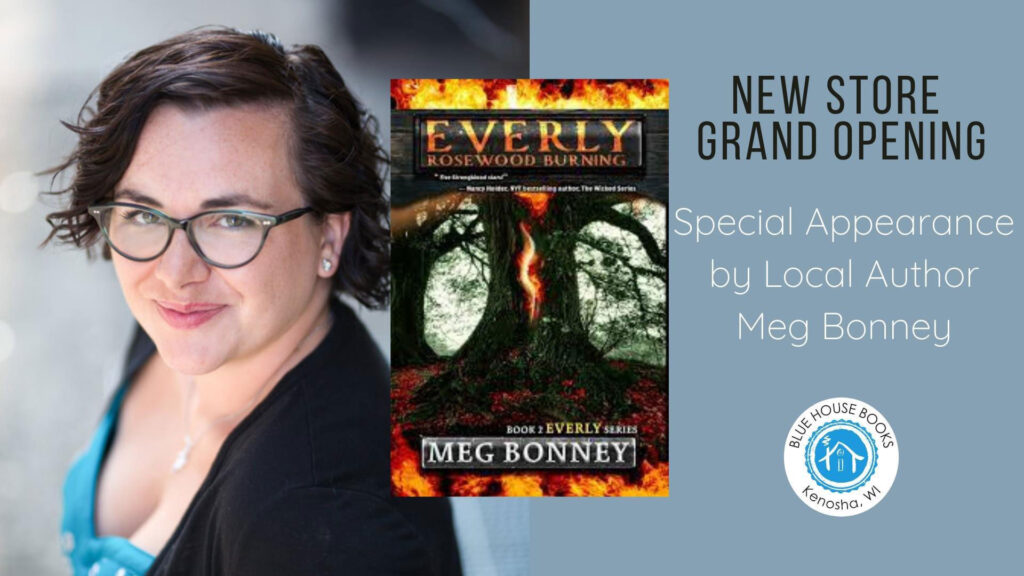 The new space furthers Blue House's mission to bring a wide array of literary events to Kenosha. No time will be wasted taking advantage of more space for more events.
The grand opening event features story time with local author and illustrator Elle Maru at noon and special appearances from local authors throughout the day.
Kenosha resident Meg Bonney, author of the Everly Series, will also be on hand Saturday. Customers have a chance to meet Bonney, get a signed copy of "Everly," and learn about her next book, "Rosewood Burning."
"One of our favorite parts of being a local indie bookstore is introducing our community to amazing authors, especially when our readers get to meet them in person," Jacquest said.
The last day at the old location was Friday, leaving just one week between closing one door and opening another.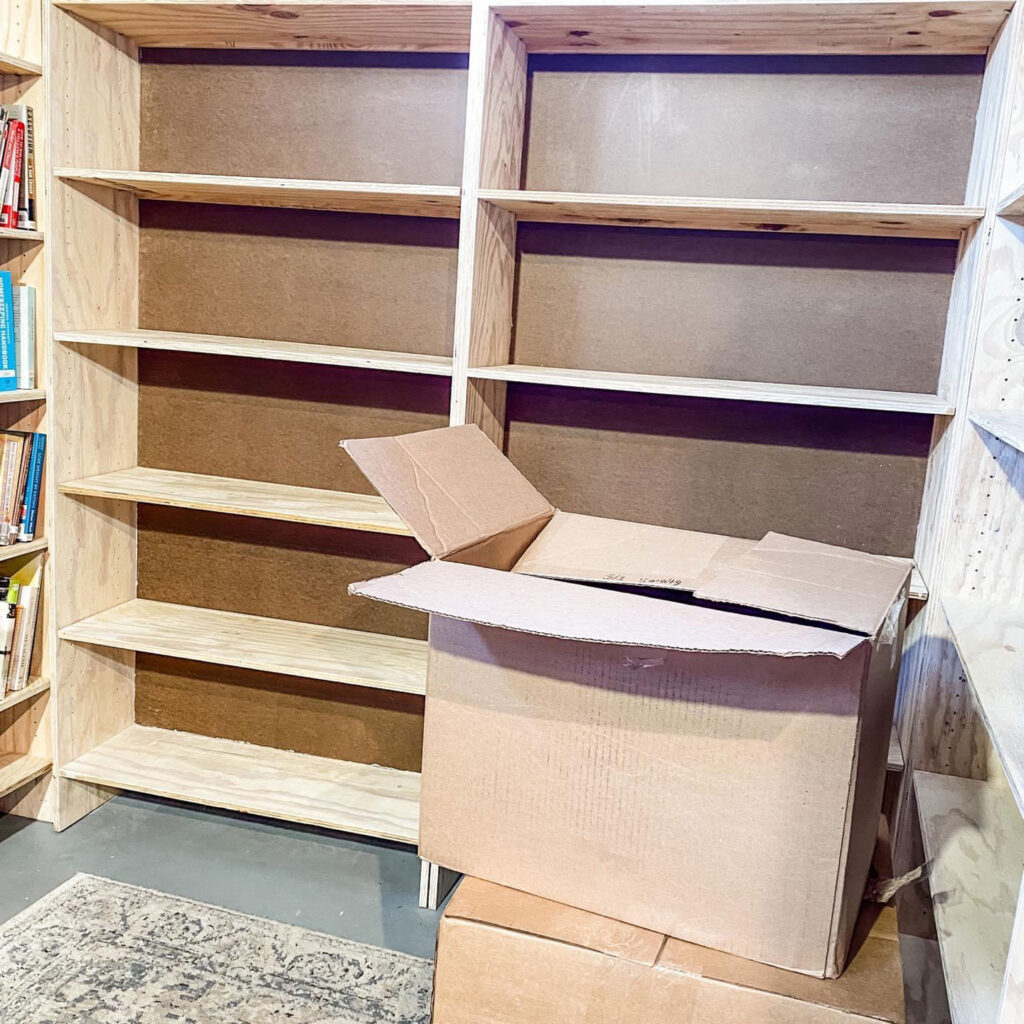 While no formal sneak preview is planned, some BHB customers were privy to the new shop before it opens to the public. Unlike "insider access" that is an exclusive club, this was a group effort involving cardboard boxes, vehicles and hard work.
After thinning her inventory as much as possible through special moving sales, Jacquest rallied the troops to grab boxes, pack up cars, and make the four-block trek a week prior to the grand opening.
During the turnaround, BHB is closed Sept 11-17, but is staying connected through social media and a revamped website.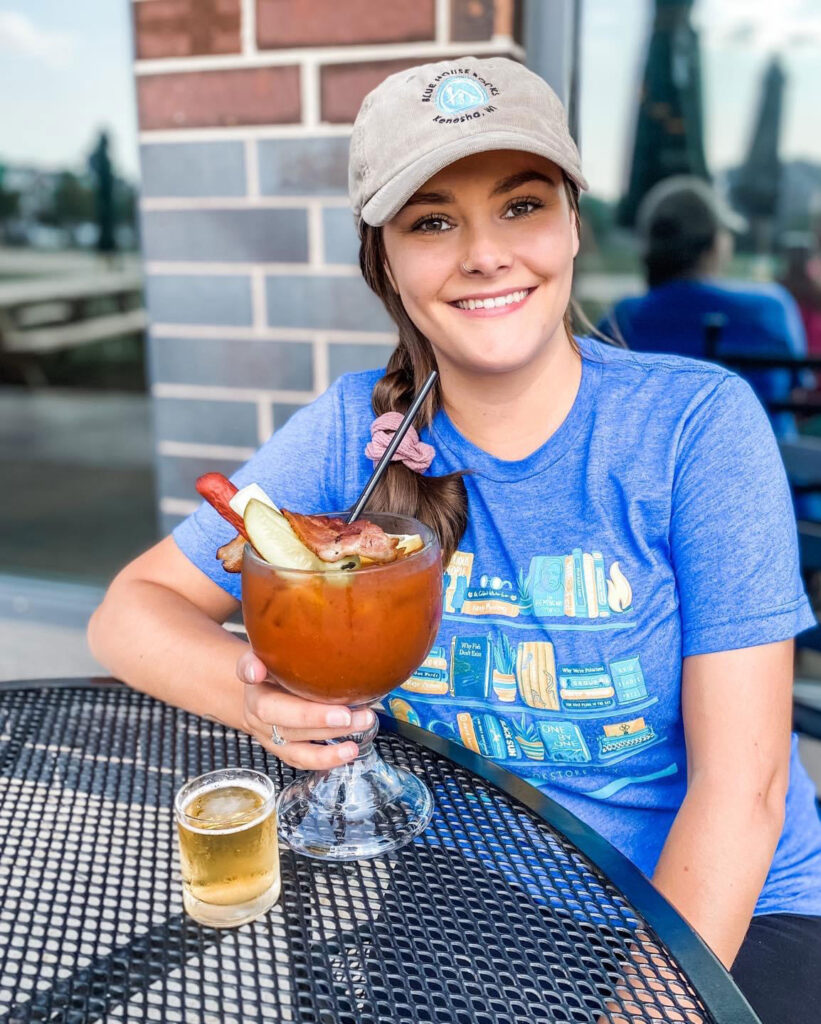 Jacquest is even teaming with local businesses for another way to support the book shop during the transition. Several downtown establishments are serving up Blue House Books signature cocktails (and mocktails) this week. Participating businesses include Tavern on 6th, Swede's, Sazzy B and Ashling on the Lough.
Other upcoming events include the return of Children's Story Time, 4 p.m. Sept. 28, Blue House Book Club, 6 p.m. Sept. 28, and "What Lives in the Woods," A Night with Author Lindsay Curri, 6 p.m. Sept. 30.
"We know there are a lot of changes coming to your local indie bookstore, but we want to assure you that we will still be the cozy bookshop you have all come to know and love," Jacquest said.