Well before she became an actual resident of Kenosha County, Sarah Howard was something of a resident-at-heart.
Growing up on the north-side suburbs of Chicago, Howard made frequent trips north across the border each summer to go boating in Kenosha County, specifically at Twin Lakes.
"Every summer, boating on Twin Lakes," Howard recalled of her childhood in a phone interview last week. "I have a lot of memories with my family growing up in Kenosha County."
After graduating college from St. Mary's University in Minnesota, Howard lived back in Chicago while running her own business. But when she met now-husband Marty Howard, who worked – and still works – for the City of Kenosha, Sarah's long-time affinity for Kenosha County seemed to be leading her back to only one place.
Today, Sarah Howard is a proud resident of Kenosha County with Marty and their three children, a girl and two boys. The Howards first settled on the south side of Kenosha in the spring of 2014 and have since moved down to Pleasant Prairie, where they've resided for over five years now.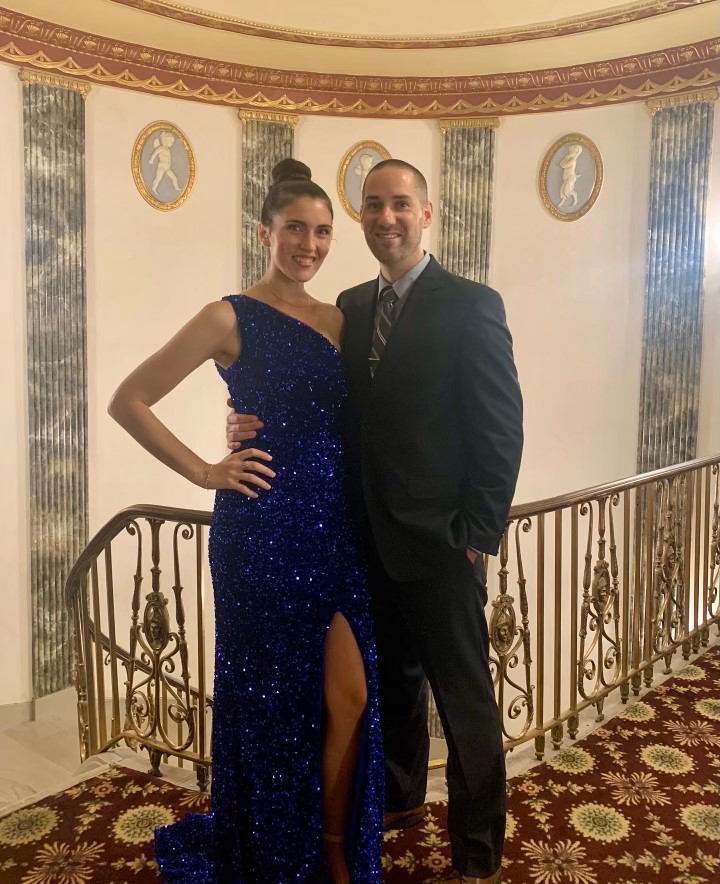 "I never lost the feeling of that love for Wisconsin," Sarah Howard said. "I knew I would always either plan on having something in Wisconsin, whether it was eventually doing like my parents, where it was just boating every summer.
"With Marty having a great appreciation for (his job), I was working remotely, and we were looking at buying a home. The decision was easy. I was like, 'All right, I'll be the one to move!'"
And now, Sarah Howard is not just living in Kenosha County, but she's also responsible for destination development and marketing for one of the county's fastest-growing areas as the Executive Director of Visit Pleasant Prairie.
Howard first joined Visit Pleasant Prairie as its Director of Marketing and Communications. After about three years in that position, Howard was named Visit Pleasant Prairie's interim Executive Director in June 2022.
Then, effective Nov. 3, 2022, Howard was named full-time Executive Director by Visit Pleasant Prairie's Board of Directors.
For all her service to the community and for the many great initiatives she's spearheading in Pleasant Prairie – plenty more on that later – Howard has been named this week's Kenosha.com Kenoshan of the Week.
Background in marketing
For Howard, marketing, sponsorship and destination development have long formed the core of her professional skill set.
Howard is deeply involved with Destinations International, the global association for Destination Marketing Organizations (DMOs), of which Visit Pleasant Prairie is part of. Among her other roles with Destinations International, Howard is one of just 20 members of the organization's exclusive international Task Force Committee.
In fact, while conducting the interview for this story, Howard was in Dallas for Destinations International's annual conference.
Howard's professional experience began right out of college when she landed a prestigious one-year paid internship with the NHL's Chicago Blackhawks. In that role, Howard was responsible for marketing and also dabbled in sponsorships during the 2011-12 season.
"It was really sought-after, so I was really honored to be selected," Howard said of that job.
Unfortunately, as fate would have it, Howard just missed out on being part of a Stanley Cup run. That 2011-12 season was between the first and second of the Blackhawks' incredible run of three Stanley Cup titles between the 2009-10 through 2014-15 seasons.
"I would've had a Stanley Cup ring," Howard said with a laugh.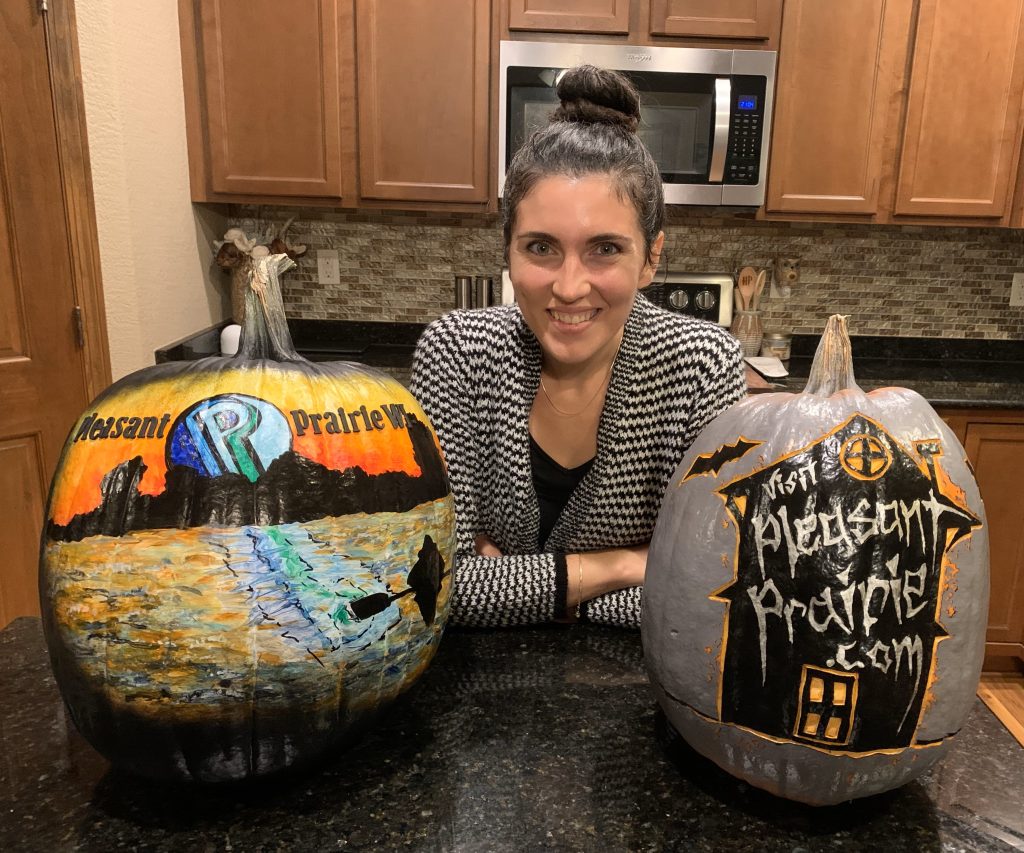 Nevertheless, that prestigious opportunity with the Blackhawks helped springboard Howard to moving back to Chicago and starting her own company, which she called Gossamer Agency. Gossamer is a fine, lightweight, extremely strong substance consisting of cobwebs spun by small spiders.
Howard said she chose that name to represent what Gossamer Agency's mission was.
"Gossamer is a very lightweight thread, but it's incredibly strong," she said. "My goal with my company and the clients that I acquired over those few years really was the premise of, I want to build marketing plans, communication plans that (are) all about strengthening communities."
As an example, Howard said one of her clients of Gossamer Agency was a trade union, for which she helped strengthen internal communications between its members. Strengthening communities and organizations has always been in Howard's wheelhouse, so to speak.
"I've always been built that way," she said. "Even in high school, one of my good friends growing up, he unfortunately had terminal cancer. We, our senior year, put together a fundraiser for him. And it was so diverse in how we built the event (and raised over $5,000)."
Meanwhile, while living in Chicago and running the Gossamer Agency, Howard kept creeping more and more back to her love of water, instilled in her during all those childhood trips to Twin Lakes.
"Every apartment that I was getting while living and working in Chicago, I kept getting closer and closer to the lake," Howard said.
So when she met Marty and visited the actual City of Kenosha for the first time, Howard was immediately stunned by the downtown development along Lake Michigan.
"It was my first time in (the City of) Kenosha, and I was really surprised," she recalled. "The access to Lake Michigan I thought was really special."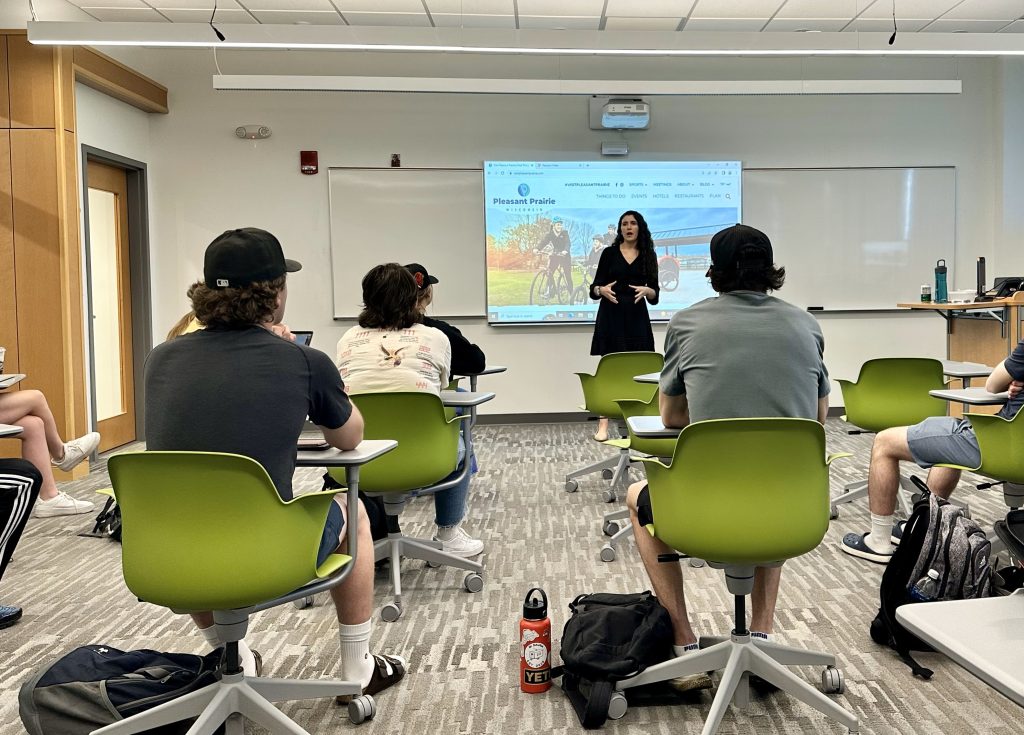 Time with KAC
Upon deciding to move to Kenosha and start a family with her husband, it was time for Howard to part from the clients she had brought on with Gossamer Agency.
That also left Howard searching for a job, and she immediately began looking at nonprofit organizations in Kenosha County.
"All my life, I've always been connected to some kind of nonprofit," Howard said. "I've always viewed nonprofits as really the pulse of a community. And so when I made the decision, 'OK, I'm now actively looking for employment in Kenosha' … I was only looking at nonprofits in Kenosha County."
And so Howard was hired by one of Kenosha's most significant nonprofits, the Kenosha Achievement Center.
"Honestly, at the time, Kenosha Achievement Center was really the only one hiring for my kind of skill set, which was marketing and sponsorship and development," Howard said. "So I applied, and I got the job."
Howard worked under KAC Chief Executive Officer Christine Weyker, herself named the Kenosha.com Kenoshan of the Week a month ago.
"She's awesome," Howard said of working for Weyker. "I really enjoyed working under her and helping build a positive impact for that organization and the enormous impact that they have throughout the entire county with the services that they provide.
"It was really special."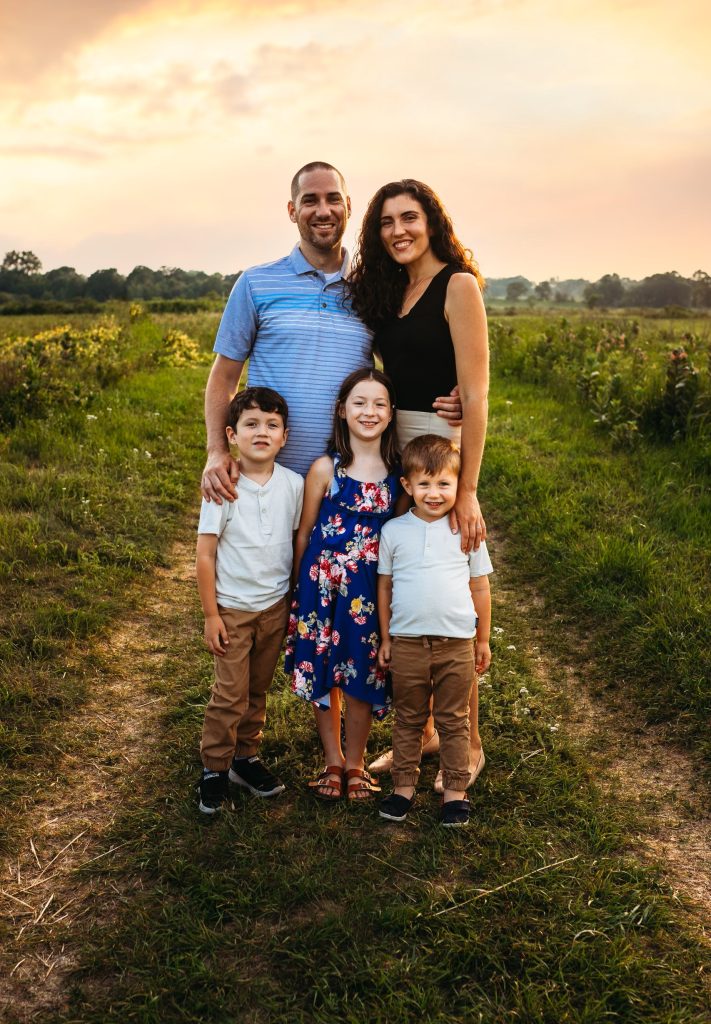 In the meantime, Howard heard that Pleasant Prairie was organizing a tourism task force, for which they had named an executive director and set up a 501(c)(6) for nonprofit status. And that's how Howard came to be the Director of Marketing and Communications for Visit Pleasant Prairie.
"Knowing that they were a destination marketing organization, I was like, 'Chances are, they're going to be hiring for a marketing director,'" Howard said. "So I kept tabs on them and just kind of patiently waited to see when they would roll that out.
"And sure enough, a few months later, they published a job posting for the Director of Marketing and Communications. So I applied for that job and (am) grateful that I was selected."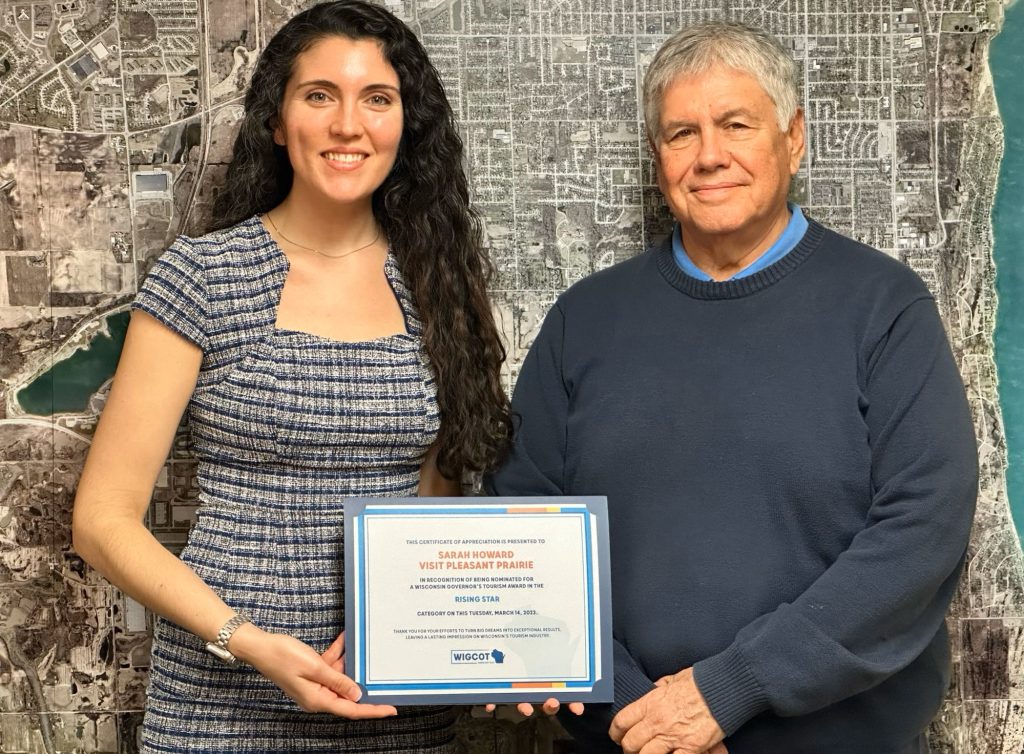 Destination Pleasant Prairie
Now the Executive Director of Visit Pleasant Prairie, Howard has a multitude of tasks, but her main mission for Pleasant Prairie, she says, is destination development.
"Destination development is at the top of my list," Howard said. "I am looking very closely at doing a gap analysis: 'What are we missing in Pleasant Prairie? What are our strengths?'
"… But not just looking at it. Acting on it."
Howard said destination development "doesn't necessarily mean brick-and-mortar." It also involves research, which Howard admits she loves to do.
"It's just doing your research and advocating really on behalf of that, how it's going to be of benefit," Howard said. "Not only to our community, but to our visitors, as well. And inspire visitation, because some of the best visitors, they end up calling that community home.
"So it's inspiring that type of love for the community. And the best way to inspire it is just to market it authentically. It's the people, it's the stories, it's the businesses that really make up that fabric of the community. And so that's kind of how we lean into that for some of our marketing projects."
When people think of Pleasant Prairie, they probably and understandably think of the RecPlex, which is the largest municipal recreation facility in America. And right next to the RecPlex is Lake Andrea, which – as Howard advocates well for – provides a fantastic venue for water and water-adjacent activities and entertainment.
In addition to her childhood recreation on Twin Lakes, Howard said her time in college at St. Mary's University really boosted her appreciation for water activities.
"That's where I really fell in love with being in a community that has access to water," Howard said. "… I just had so much appreciation for that."
In that regard, two of Howard's major initiatives thus far with Visit Pleasant Prairie have revolved around using Lake Andrea as a big attraction.
On June 1, the Lake Andrea Beer Garden opened on the shores of Lake Andrea. Run by Michael Grab, Anthony DeBartolo and Mike Honold – three veterans of the Kenosha County food and drink industry – the Lake Andrea Beer Garden is supported as a destination development project of Visit Pleasant Prairie.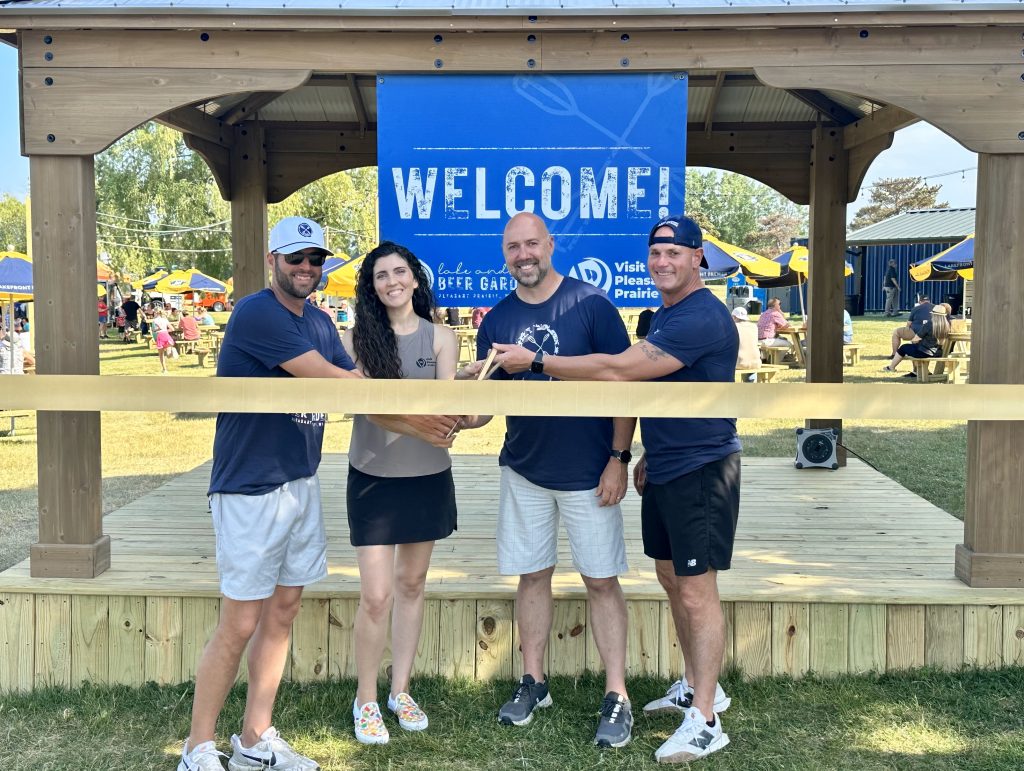 Additionally, Visit Pleasant Prairie collaborated with the award-winning Kenosha HarborMarket to bring the Pleasant Prairie HarborMarket to Prairie Springs Park, on the western shore of Lake Andrea, this summer. The Pleasant Prairie HarborMarket is open from 10 a.m. to 2 p.m. on three Sundays this summer at Prairie Springs Park. The first two dates have passed, but the third is yet to come on Aug. 20.
"I think one of the things that we enjoy most (Sarah and her family) is just supporting our local businesses," Howard said. "And I genuinely mean that.
"I was really excited to add more of that with the addition of the Pleasant Prairie HarborMarket. Just another avenue for people to shop locally-crafted products."
And with regards to the RecPlex, Visit Pleasant Prairie has hired the Huddle Up Group, a sports tourism and strategic planning group, to consult with.
"They are the best in the business," Howard said. "I came across the Huddle Up Group at a conference, and I was really impressed with them.
"(The RecPlex) is an asset that is a benefit not only to our local community, to Kenosha County, (but also) to the state, in terms of the amount of visitation and draw that it is. So for me, knowing the value of the RecPlex to the community, I really want to hire the best in the business to take a (look)."
Indeed, Howard understands, venues such as the RecPlex are not just a huge asset to Pleasant Prairie, but to Kenosha County and the state as a whole. So Visit Pleasant Prairie is enthusiastic to work with other area tourism and visitors' organizations, such as Visit Kenosha, to promote Kenosha County as a whole.
As an example, Howard said Visit Pleasant Prairie worked with Visit Kenosha and Kenosha County Parks this month for the Harley-Davidson Homecoming to celebrate Harley-Davidson's 120th anniversary.
Visit Pleasant Prairie helped to organize a Poker Run through Kenosha County from July 12-16, put on by Kenosha's iconic Uke's Harley-Davidson, as thousands of motorcycle enthusiasts flooded southeastern Wisconsin en route to Milwaukee. Prairie Springs Park was one of the stops on the Poker Run.
"All of the communities that make up Kenosha County, they are our neighbors," Howard said. "And I want them to succeed. … At the end of the day, we're all a reflection of each other. It's a win for our community.
"Visitors don't necessarily know boundary lines. It's about experiences and what our communities have to offer. I'm working very hard on developing and marketing experiences that you can only find in Pleasant Prairie. I'm proud that work has been generating excitement and support."
And it's what this community has to offer that's kept Howard so connected to Kenosha County throughout her life, even when she didn't live here. Now she does, with her husband and their three children, and there's never any shortage of things to do.
"We love walking and hiking trails, and there's quite an abundance of that in Kenosha County, whether it is walking along Lake Andrea or walking along the harbor in downtown (Kenosha)," Howard said.
"… We love our neighborhood. We have a great neighborhood. Someone's hosting something, whether it's hanging out in the backyard, or meeting up at the Beer Garden. Every week, it's a full week."