PLEASANT PRAIRIE — Get ready to raise your glasses as a new beer garden prepares to open on the shores of Lake Andrea in Pleasant Prairie starting Thursday, June 1.
This highly anticipated establishment will be run by Michael Grab, Anthony DeBartolo, and Mike Honold — three veterans of the Kenosha County food and drink industry, and is supported as a destination development project of Visit Pleasant Prairie.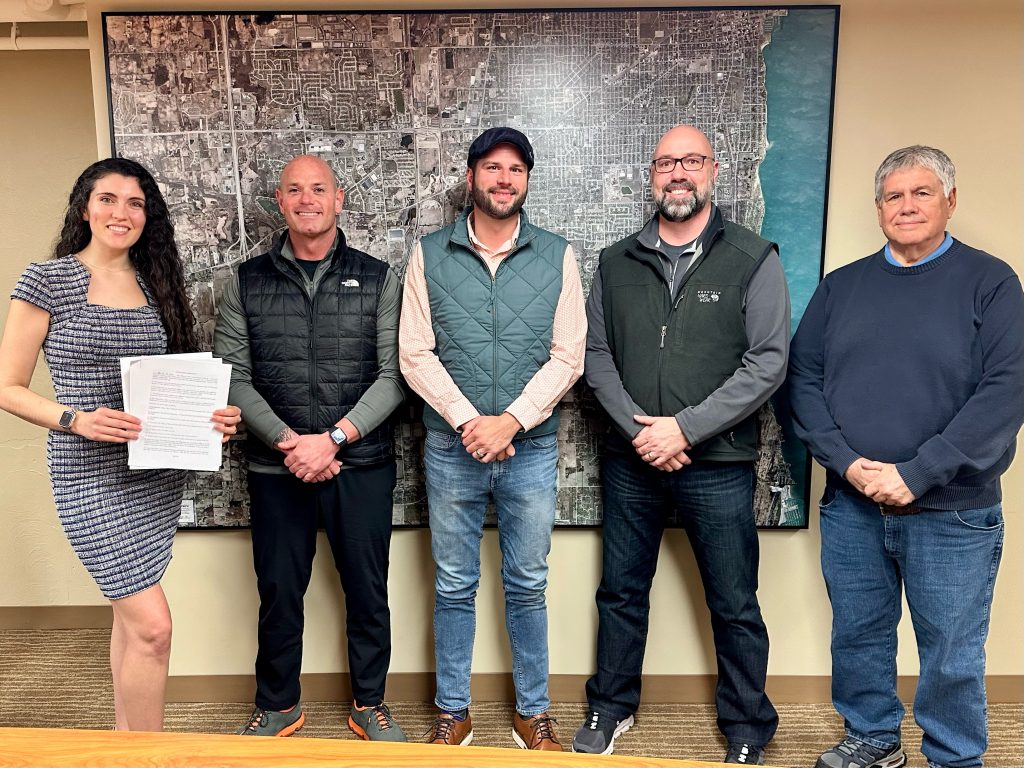 "Our goal has always been to build a tight-knit community," said Mike Grab, owner of the Lake Andrea Beer Garden. "We didn't care to wait on infrastructure and designer buildings. That will happen soon, but we want to enjoy this summer. We said, 'Let's throw together some picnic tables and start appreciating what we have now.' A simple joy in life is a cold drink on a hot summer day."
The Lake Andrea Beer Garden will sell premium craft beers, wine, and other non-alcoholic beverages, and is set to host an ongoing lineup of food trucks, live music, events, and more throughout the summer. It will operate between the hours of 4 to 9 p.m. Thursday and Friday and noon to 9 p.m. Saturday and Sunday (weather permitting) through early autumn. In addition, the beer garden's liquor license will allow for hard liquor sales during special events to be announced throughout the summer.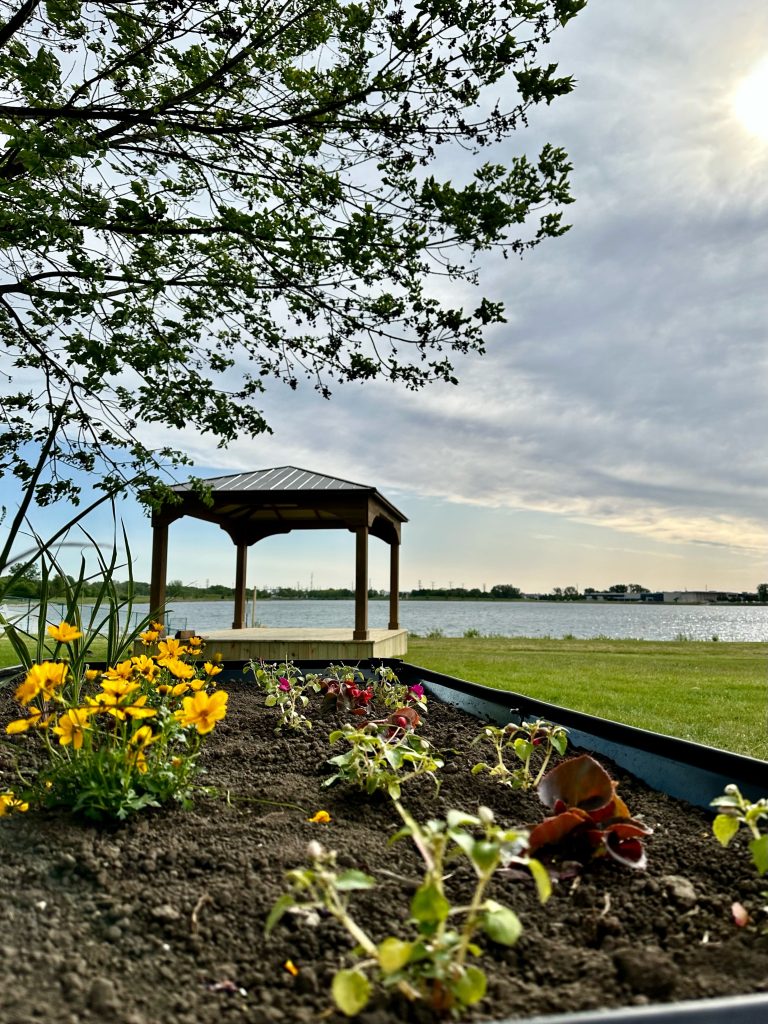 The Lake Andrea Beer Garden plans gained traction in summer of 2022 after Visit Pleasant Prairie organized a pop-up beer garden event on Lake Andrea. Encouraged by its success, Visit Pleasant Prairie continued to advocate for a permanent beer garden on the lake, joining forces with the Village of Pleasant Prairie to develop the formal plan. Eventually it led into the landmark agreement negotiated by Visit Pleasant Prairie for the outcome of this year's Lake Andrea Beer Garden operation with a long-term agreement to ensure that this attraction remains a steady establishment for the community and for visitors to enjoy for years to come.
"After over a year of dedicated work, we are so excited for this this project become a reality," said Sarah Howard, executive director of Visit Pleasant Prairie. "Prairie Springs Park has already established itself as a beloved destination to experience in all seasons. With the introduction of a beer garden, we are taking the park's appeal to new heights, further enriching the experience for both visitors and residents of Pleasant Prairie."
This season, the beer garden will be situated in the pavilion at Prairie Springs Park Picnic Site 2, with ongoing preparations for constructing a permanent beer garden structure in progress for 2024.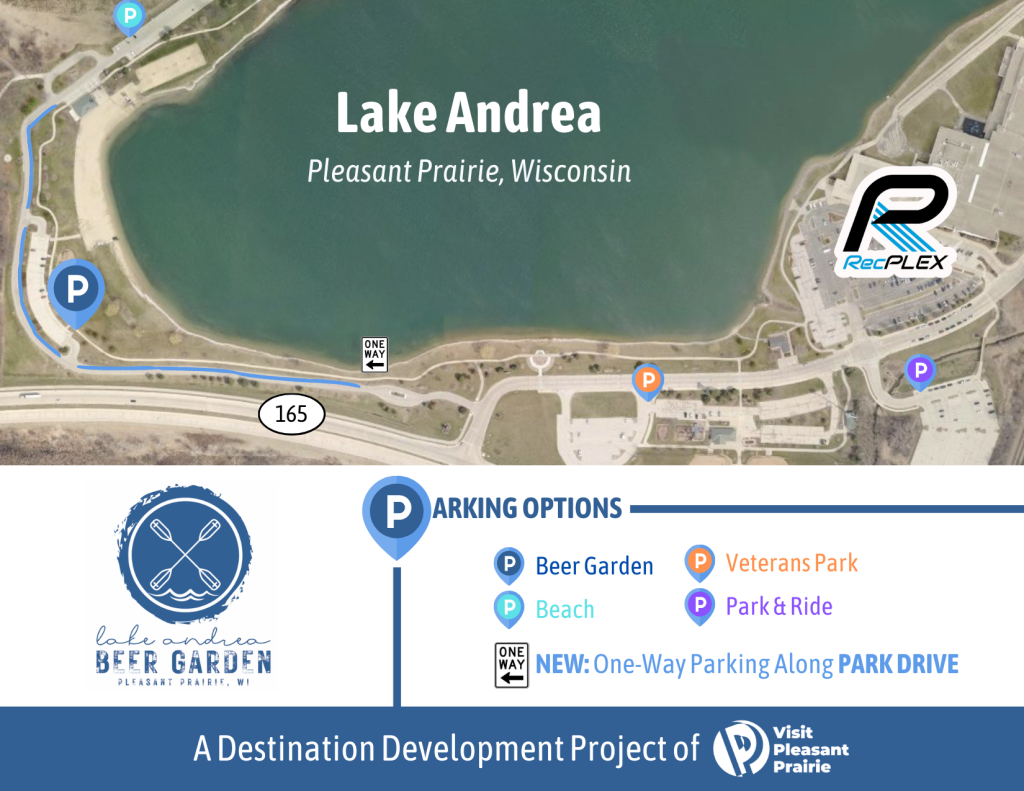 Parking
On May 22, 2023, following a petition from Visit Pleasant Prairie, the Village of Pleasant Prairie Board of Trustees approved to turn Park Drive into a one-way highway, adding more than 70 additional parking spaces along the street­. The one-way traffic flow is now in effect, and striping for the additional parking will be in place by May 31. Patrons of Lake Andrea Beer Garden are encouraged to utilize this new expanded street parking, in addition to the parking lot directly in front of the beer garden entrance or the lot adjacent to Wruck Pavilion.
For the latest updates on the Lake Andrea Beer Garden, visit Facebook.com/LABeerGarden, follow @lakeandreacraftbeergarden on Instagram or go to VisitPleasantPrairie.com.
For additional information about the Lake Andrea Beer Garden, please contact Mike Grab at lakeandreabeergarden@gmail.com.