On this date (Jan. 12) in 1988, Nick Van Exel turned in arguably the greatest individual performance by a high school basketball player in Kenosha history.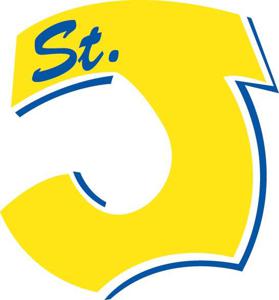 The future NBA All-Star scored 40 points, including all of his team's nine points in overtime, in leading St. Joseph to an 83-78 win over Marquette High School in Milwaukee.
The junior was unflappable, especially in the extra-session in one of the most difficult gyms for a visitor in the state of Wisconsin.
In his 10th varsity game, Van Exel was 5-for-5 from the free-throw line in overtime as he carried the short-handed Lancers over the finish line.
"I wanted the crowd to make noise," Van Exel said in a story written by me in the Kenosha News. "I like to have pressure on me because I'm better with pressure. I feel more comfortable with pressure on me."
While Van Exel's numbers alone are impressive, they don't tell the whole story.
Marquette University High School was the Duke of Wisconsin high school basketball of its day.
Under coach Paul Noack, the all-boys institution was a force in the powerhouse Metro Conference and a perennial contender for the Wisconsin Independent Schools Athletic Association (private schools) state championship.
The talent that ran through that school was eye-popping. By Van Exel's senior year, Noack's starting five were bound for NCAA Division I institutions, including Damon Key, who went on to star at Marquette University.
Other notable MUHS hoops alumni are Rick Majerus, Allie McGuire, John Martinez, Gary Rosenberger, Greg Shimon, Pat Foley, Chuck Nagle, Jerry Homan and Jeff Jonas.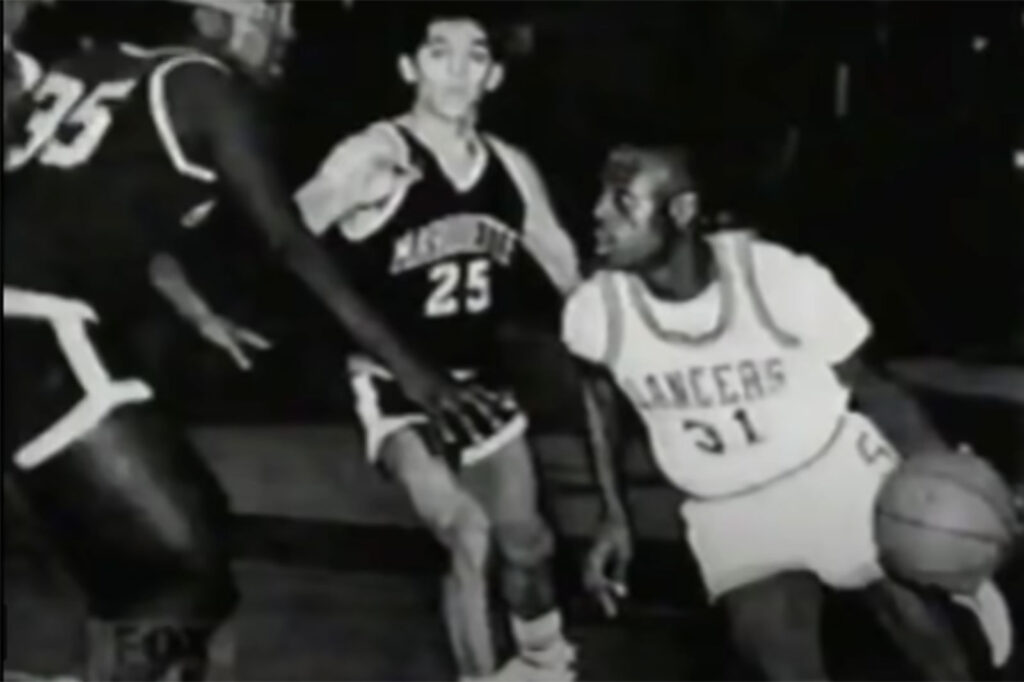 When Noack retired from coaching in 1992 he had 511 wins, an .838 winning percentage, eight WISAA state championships and 12 trips to the state finals.
Victories over Marquette, especially at Marquette, were rare for any team but particularly St. Joseph.
Van Exel's "coming out party" on that frigid Tuesday night was the Lancers' first win at Marquette since Dec. 1, 1979.
"This is a tough place to win," St. Joseph coach Dan Chubrilo said after the game. "What I like about this game is that we had plenty of chances to throw it in — losing a nine-point lead, losing three starters — but we didn't.
"The guys believed in themselves. They wouldn't quit."
This one hardly looked like a Lancer "instant classic" early as the Hilltoppers took a 21-14 lead after one quarter thanks to Key's seven points.
Van Exel served notice that he would be a force in the second quarter. The left-handed sharpshooter poured in 16 points in the stanza as St. Joseph forged a 41-32 lead at halftime.
Key refused to let the Lancers pull away. The 6-foot-6 sophomore contributed three hoops underneath in getting the Hilltoppers to within three points by the end of the third quarter.
Flashing the fearlessness that would define his career at the University Cincinnati and beyond, Van Exel kept attacking Marquette in the fourth quarter.
His 8-footer early in the period handed the Lancers a five-point lead. The advantage didn't hold, though, as Marquette exploited a shrinking St. Joseph bench. As the final quarter and ultimately overtime progressed, the Lancers were forced to play without starters Jeff Peavy (nine points), LaJuanzo Bedford (10 points) and David Knight (10 points), who all fouled out.
MUHS was leading 72-71 when a Van Exel 3-pointer put the Lancers on top with 28 seconds left in regulation. The upset looked to be in reach when Key missed his third consecutive free throw of the quarter but Marquette regained possession on a jump ball. The Hilltoppers forced OT courtesy of a Matt Cesarz jumper with :03 on the clock.
It was at that point, just five months and one day into a career which would last nearly 30 years, that Chubrilo gave his team an order which turned into one of the most memorable quotes I ever harvested as a professional journalist.
After the game in a deserted stairwell behind the Marquette gym I asked a drained Chubrilo, in his 12th year as the head coach at St. Joseph after coaching at the highest levels in Chicago, what he told his team heading into overtime.
With a chuckle, he said: "I told 'em to get the ball to Nickey and get the %#$& outta the way."
Brilliant.
Ten seconds into OT, Van Exel's conventional 3-point play gave the Lancers for good. Marquette responded but Van Exel answered with four points in a row. Marquette crept to within three but Van Exel capped his epic night by sinking two clinching free throws with 24 seconds remaining.
"I was just thinking 'Go to the hoop, be strong, get a foul and go to the line,'" Van Exel said of his overtime mindset.
Said Chubrilo: "Nickey just took over. He's that kind of player. When you get down to that, you have to go with those players. He's a clutch player. We wanted to get him the shots."
That was a trend that would continue throughout a career at St. Joseph where Van Exel scored 1,282 points and led the Lancers to the title game of the WISAA State Tournament in back-to-back seasons.
Notes: Van Exel was the best high school athlete I ever covered … One year and one day after this performance, Van Exel dropped a career-high 42 points on Marquette but this time it was in a loss (78-71). … Jim Boynewicz also scored 10 points for St. Joseph in the win at Marquette. The 6-foot-4 center pitched professionally from 1994 to 1999. … Gino Alia scored four points for the Lancers. … Key, who led Marquette to back-to-back NCAA Tournament appearances in 1993 and 1994, led MUHS with 28 points.
For more Kenosha.com stories on Nick Van Exel, click HERE and HERE.
For more information or to comment on this feature, contact the author at dmarran359@aol.com