A reunion among Aliana Brown and her family could put on quite a pick-up basketball game.
But one thing would be for certain in such a contest: Despite her slight 5-foot-5 frame, Aliana will back down from nobody on the basketball court, her family or otherwise.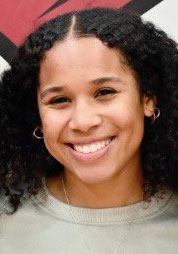 "I'm going to bully somebody down there," she says with a warning — and a laugh — to anybody who thinks she won't mix it up in the paint.
Brown is a senior point guard for the Tremper High School girls basketball team, and she's leading the Trojans into a promising 2022-23 season as one of the top senior players in both the area and the state.
Brown led the Southeast Conference in scoring as a junior last season with 20.5 points per game. She was also first in the conference in total steals with 80 (3.8 per game) and fifth with 2.6 assists per game in earning first-team All-SEC honors.
Through three non-conference games this season, Brown is averaging 20.0 points, 3.0 assists and 5.0 steals per game, leading Tremper to a 2-1 record entering its SEC opener Friday night at home against Racine Horlick.
For her performance early this season and her high school career overall so far, Brown has been named this week's Kenosha.com High School Athlete of the Week.
Family lineage
Brown is certainly part of an impressive lineage of hoopsters throughout her family.
Aliana's older brother, Andre, was a standout player at Indian Trail who as a senior during the 2014-15 season led the Hawks on a memorable run to the Wisconsin Interscholastic Athletic Association Division 1 sectional finals.
Andre Brown was named first-team All-State in Division 1 by the Wisconsin Basketball Coaches Association and second-team All-State by the Associated Press that season and went on to a successful college career at NCAA Division III power program UW-Whitewater. Brown is now an assistant coach with the Tremper boys basketball program.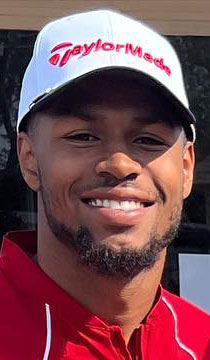 He's also the biggest coach and fan of his younger sister.
"My brother definitely taught me hard work and dedication," Aliana Brown said prior to the Tremper girls basketball team's practice on Thursday afternoon at the school. "He had a tough high school career (before his senior season), so he definitely helped me to understand the game, the system, how to play within that.
"He helps me a lot with knowing, like, I have to get my handles better, knowing what I have to do better. And him being a coach, he can see on the floor what I need to work on. When he's at my games, he's yelling all the time at me."
While Aliana acknowledges that Andre's size and physical stature would still win out between the two in a game of 1-on-1, she can beat him in a sharpshooting contest.
"I like to think I would beat my brother," Aliana said. "I like to think so.
"… We definitely can trash-talk each other all day long."
Additionally, Aliana and Andre have a high-scoring cousin in Adrianna Gonzalez, a junior guard for the Indian Trail girls basketball team. Gonzalez is averaging 30 points per game through two games this season and averaged 16.2 per game in being named second-team All-SEC last season.
"We were on the same AAU team for so long," Aliana Brown said of her cousin. "Our families are so close. We go over to each other's houses all the time. (She's the) biggest competitor."
Team leader
Aliana Brown, of course, is quite the competitor herself.
She first played on Tremper's varsity team as a sophomore during the 2020-21 season. She earned honorable mention All-SEC that season, but she only played six games because the season was significantly shortened by the COVID-19 pandemic.
Brown really burst onto the local hoops scene as a junior in 2021-22, scoring a career-high 34 points in a game on two occasions, along with games of 32, 31 and 30 two times.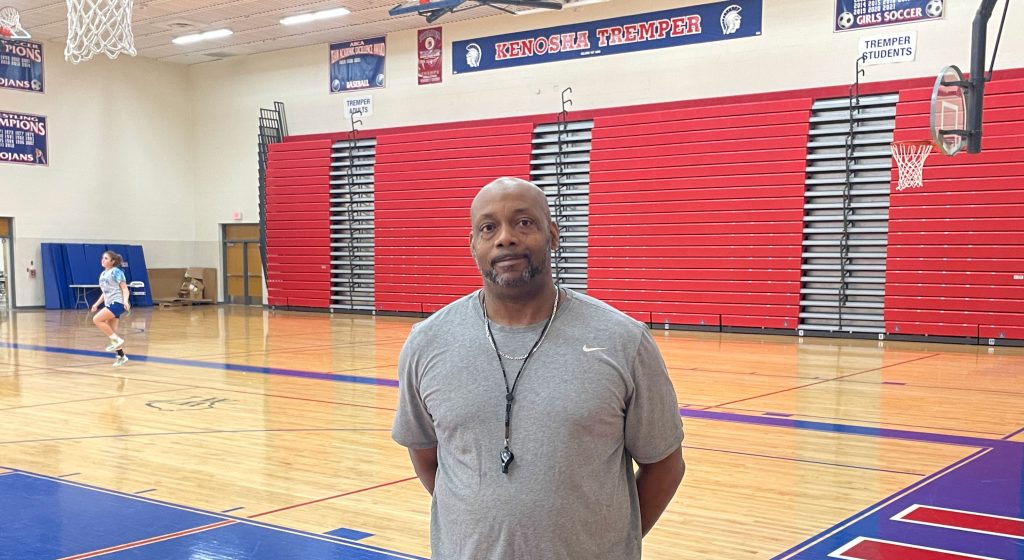 Tremper head girls basketball coach Lynell Collins took over the program prior to the 2019-20 season. He had previously coached the St. Joseph girls team to a WIAA Division 4 state runner-up finish in the 2015-16 season.
With the Lancers, Collins coached Sidney Cooks, a McDonald's All-American in high school and probably the best female player in Kenosha County history. So Collins knows talent when he sees it, and he has effusive praise for Brown.
"She's meant a lot to our program," Collins said Thursday. "She's really been a centerpiece of the program. She came in three years ago, and when she came in three years ago, we turned her into a guard. She was playing out of position (from) what she was playing before.
"Man, she's really come along. She's become our point guard, our leader. She does everything for us. She's our defensive leader. Off the court, she hangs out with the girls. She's really huge for our program."
Brown began playing basketball at age 6, no surprise given her family's background. She tried a couple other sports, but basketball is where her passion has always been strongest.
"I tried soccer," Brown said with a laugh. "It was a lot of running for me. Outside, very hot, I wasn't a fan of it. I tried T-ball, (but) quit. I kept getting hit in the stomach, couldn't catch the ball. So, really, basketball is what I was best at, so we stuck with that."
Brown said she started playing at the Pleasant Prairie RecPlex, then she played for a Westosha Central feeder program before playing AAU ball in Illinois with Mac Irvin Fire of the prestigious Nike Elite Youth Basketball League.
"I love the competition," Brown said when asked what she likes most about basketball. "I love playing against other people that I can compete against. As physical as it can be sometimes, I love being physical in the game.
"I love my team. I love being around people that are going to support you the whole time. It's like a family all the time on the court."
Trojans aiming high
The one thing Brown hasn't done with Tremper, up to this season, is win a lot of games, which has been no big surprise given the program's youth in recent seasons.
The Trojans went 14-42 over the last three seasons, which featured a lot of growing pains. But there have been a lot of positive signs, such as a narrow three-point loss to SEC powerhouse Oak Creek in the regular-season finale last season.
Tremper won two of its first three games this season, including a 49-40 victory at Shoreland Lutheran on Tuesday night that was especially encouraging since Brown scored just 12 points in the victory.
That means her teammates are gaining more and more confidence.
"Last year, we were a lot of freshmen," Brown said. "Most of them came back, so I feel like having that experience last year is definitely helping us this year. Now they finally understand the speed of the game, how to play the game. Since we were all together last year, pretty much, we all are starting to work together really well. And we're all close outside of (basketball), too, so we play together really well.
"… This year, a lot of the girls are definitely stepping up and coming out of their freshman shell."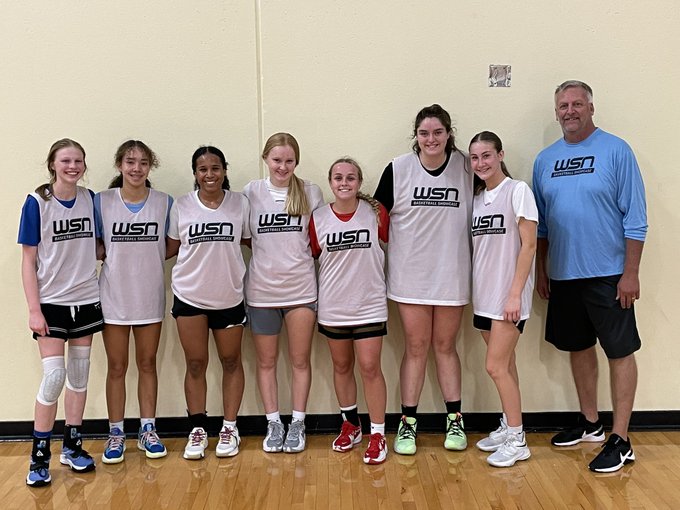 While Tremper's roster is still pretty young, Collins said most of his players now play AAU ball in the offseason, so the Trojans have a lot of basketball acumen on the court. Sophomore forwards Emily Giese and Josie Tenuta were named third-team and honorable mention All-SEC, respectively, as freshmen last season and will only continue to get better.
"We've got quite a few basketball players in the program, kids that play basketball more than just during the (high school) season," Collins said. "It's been paying off for us. Even though they're young, they have a nice IQ (for) the game of basketball."
It's also an exciting time for girls basketball overall in the city. Bradford has a pair of senior phenoms in post players Nevaeh Thomas — the Kenosha.com High School Athlete of the Week two weeks ago — and Syderah Farmer, among others, and Indian Trail features some young talent, led by Gonzalez.
Brown was named to the preseason watch list among point guards for the WisSports.net Senior Player Awards, while Thomas and Farmer were both named to the watch list among post players, along with Westosha Central senior Reese Rynberg.
"I think right now, the competition, everyone just has that fierce mentality," Brown said of all the girls basketball talent in Kenosha. "Every school we go to, there's that person on the team, they want to win. Everybody has that drive. More than that one person on the team.
"So I feel like there's a lot of competition. There's a lot of, 'Who's going to win, Indian Trail-Tremper, Indian Trail-Bradford, Tremper-Bradford?' There's a lot of that."
As for Brown, she said she plans to continue her basketball career in college next season. She's currently looking at junior college and NCAA Division III programs and wants to pursue a course of study in something like physical therapy or sports psychology.
According to Collins, his senior point guard has all the tools necessary to play at the next level.
"We talk all the time about it," Collins said. "We've been talking about it, actually, since her sophomore year. Aliana can play at the next level. Where she plays at will depend on her. The sky's the limit.
"For her, it's going to depend on how much work she puts in. Physically or athletically, she has the tools to do it. It's just a matter of how much work she's going to put in when she gets to that level."
"5 QUESTIONS WITH" ALIANA BROWN
Favorite food? "Mac and cheese."
Favorite movie? "Probably anything from the 'Divergent' series."
Favorite musical artist? "Drake."
Favorite athlete? "LeBron (James)."
Where do you see yourself in 5-10 years? "In a job, like a stable job, probably. Getting my life together." (laughs)