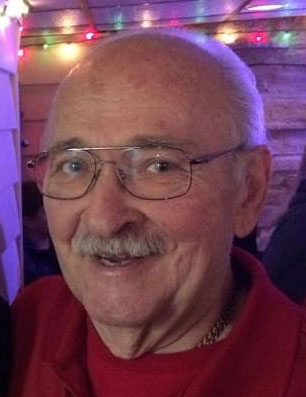 Celebrating its 50th anniversary on Monday (Aug. 1), Ron Pendrick opened Ron's Place in 1972 at the southwest corner of 52nd Street and 33rd Avenue, a location that was once home to Hollywood Grocery in the 1930s, 1940s and 1950s.
Pendrick was aiming for an upscale, comfortable environment where friendly conversation was welcome. He also wanted a food element that improved upon the usual beer nuts and pretzels. To that end, he created the "5 x 5." For more on the "5 x 5," check out a "Kenosha Eats" story from April 22, 2021 HERE.
In the early 1980s, Pendrick added the bar's second signature item, Long Island Iced Teas. Served in a mason jar with three different original flavors (The Original, The Jamaican and The Beach). Ron's now serves over 40 different Long Island Iced Teas, and you can use a "Tour of Teas" card to monitor your progress you're the drink menu and qualify for a bonus Long Island Iced Tea or two, as well as getting entered in a Christmas raffle with a $1,000 cash prize.
In addition to Long Island Iced Teas, Ron's Place features 14 beer taps with a nice selection of Wisconsin craft beers, along with an extensive beer list in bottles or cans. Pendrick is now retired, but Ron's Place carries on with new owners Tom Plummer and Tracy Wynn.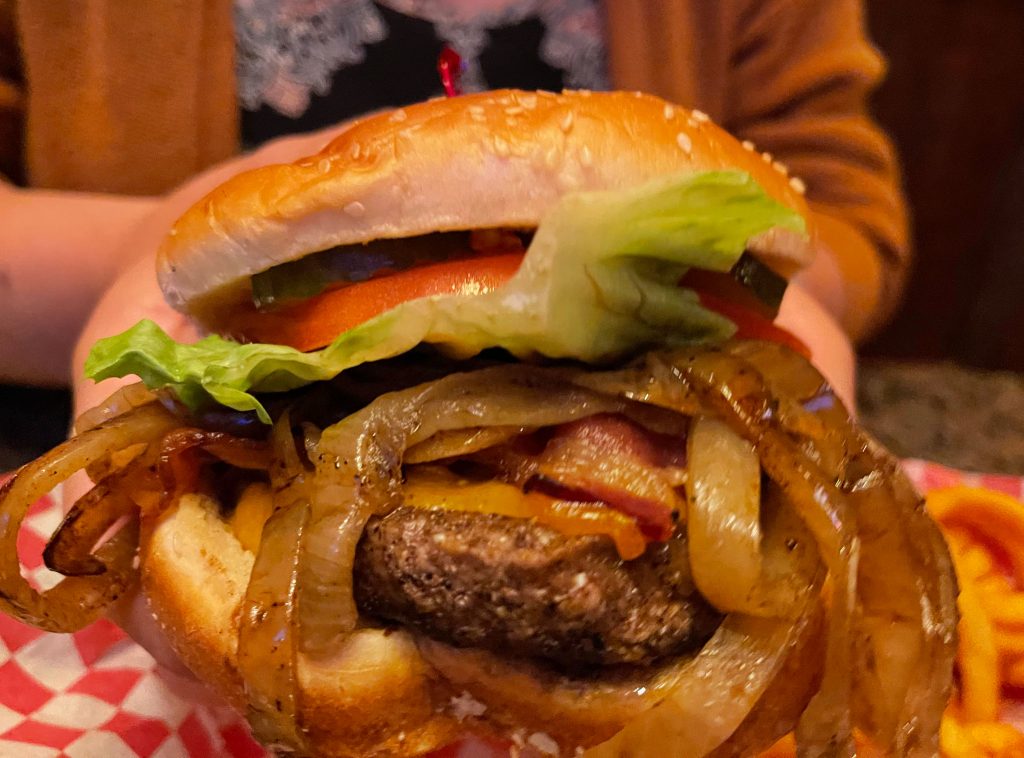 The original "5 x 5" is an eight-ounce burger served on a five-inch sesame seed bun. There are eight variations:
The Atomic Burger with jalapenos and nacho cheese sauce
The Black and Blue Crunch with blue cheese crumbles and crunchy onion straws
The Extreme Burger, which is two patties with grilled onions, lettuce and tomato on a Kaiser roll
The Mushroom Swiss Burger with mushroom sauce and Swiss cheese
The Bacon Cheeseburger with a choice of cheese
The T-Hurst Special with ham, cheese and onions
The Black Angus "5×5″
The Beef Eater, which is a two-thirds pound "5 x 5"
Other sandwich options include:
The Fire Bird, which is a crispy chicken breast topped with Ron's Sauce, lettuce and tomato on a sesame seed bun
The Cajun Chicken Breast with pepper cheese
The Gobbler, which is a seasoned ground turkey patty topped with lettuce and tomato on a sesame seed bun
The New York Reuben on dark rye bread
The Ham it Up, which is stacked smoked ham and cheese on a rye bread, sourdough bread or a bun
The Sirloin Steak Sandwich, eight ounces on a bomber bun
A limited entrée list includes a seven-piece butterfly shrimp plate, a grilled chicken and pasta salad, a grilled chicken breast plate, chicken teriyaki and fish & chips (cod). Also on the menu are 13 different finger foods, including wings and cheese curds. There are two salad options, a regular Caesar Salad or a Chicken Caesar Salad. Wednesday and Friday food specials are a fried Walleye dinner or sandwich.
On a recent visit, I ordered the original "5 x 5," which was fabulous. I had mine with Swiss cheese, grilled onions and tater tots, and it did not disappoint. The meat was redolent of smoke from the grill, had a dark crust, was well-seasoned, cooked to a perfect medium as ordered and was delicious.
Simply put, the "5 x 5" is one of the best burgers in Kenosha.