The Restaurant:
Ron's Place, 3301 52nd St., is about as Kenosha as it gets. Simple, good food in a casual and social environment.
The Featured Dish:
Ron's Original Famous 5×5 — Eight ounces of choice ground beef served on a 5-inch sesame seed bun.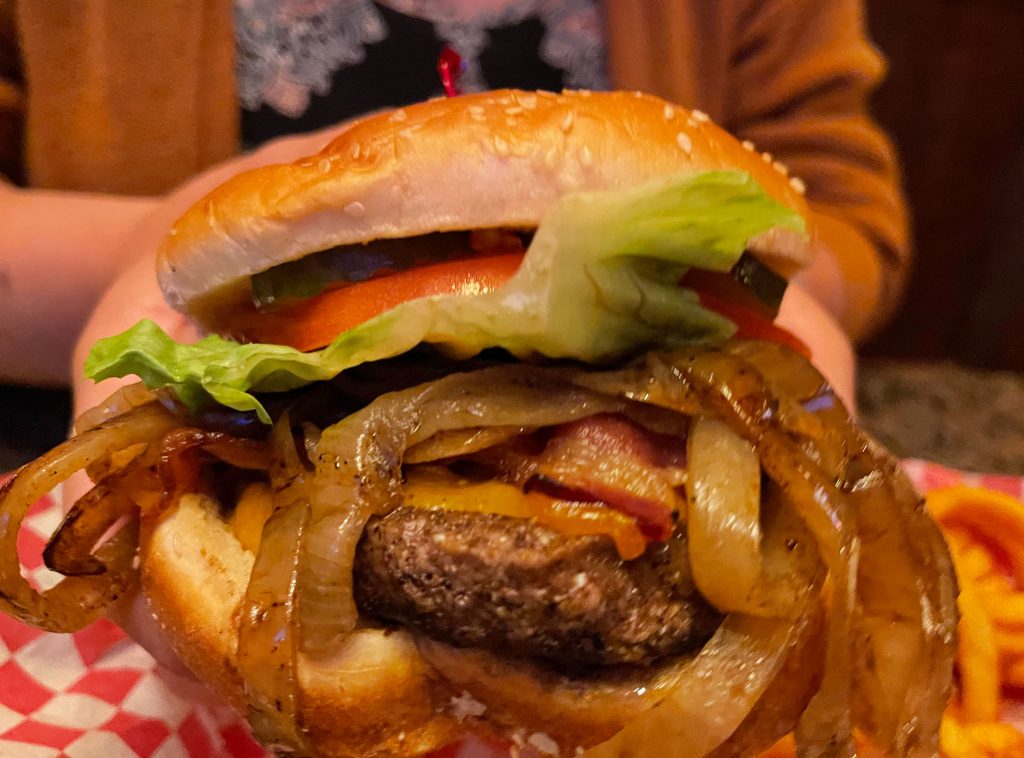 The Flavor and The Story:
Ron's Place has been a welcome home for hungry and thirsty Kenoshans since 1972.
The warm, wood walls, stained glass windows, and friendly atmosphere has remained relatively unchanged for 49 years, making it feel more like authentic, small-town Wisconsin than many other places in our rapidly growing community.
Beyond the classic decor, Ron's no-frills menu and old-school friendly service encourages you to leave everything stressful at the door and simply enjoy a social moment away from the world.
At the very top of Ron's familiar pub-style menu is its signature dish, the 5×5. This 5-inch cheeseburger may seem like any other you've ever had based on it's simple description, but after you've completed the full series of verbal order options with your server and take a bite, you know you'll be coming back again and again.
The clear place to start while describing this local culinary legend is the burger patty itself. Named for its diameter, this 8-ounce burger patty is not small. An almost-perfect five inches in diameter after being cooked, you'd think we're discussing a thin piece of meat, but it measures about an inch thick as well.
Beyond size, Ron's Place serves certified choice beef cooked to your preferred temperature which results in a wonderfully flavored, juicy patty.

Not listed on the menu are all the included additions. We'll prepare you for the questions you'll encounter from your server when you order a 5×5. You get your choice of cheddar, Swiss, or pepper jack cheese and topping options including lettuce, tomato, onion, pickles and mayonnaise.

To fully experience the 5×5 as intended, I took the server's advice and chose Swiss cheese and every available option. What happened next was the icing on the cake. You also get your choice of raw or grilled onions.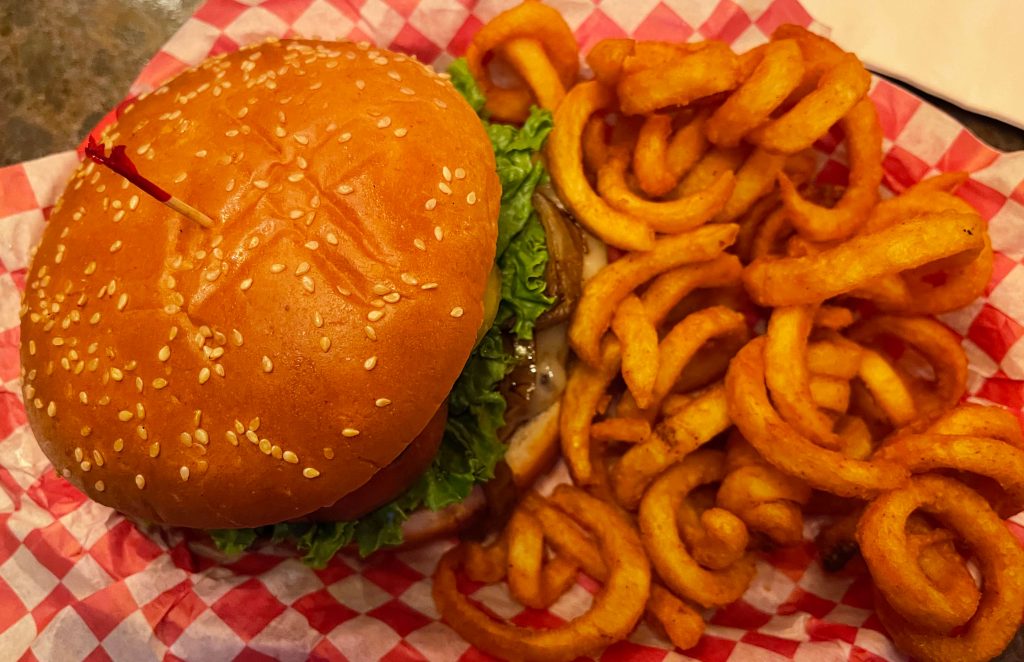 As far as classic cheeseburgers go, everyone has their own idea of the perfect topping combinations, but not many places give you such unintimidating options to customize your experience at no extra cost.

Once my high-quality burger arrived dressed in its best complementary additions, I was alerted to another simple, but standout part of the Ron's experience. The vegetables were fresh and delicious. The lettuce was a full leaf and the tomatoes were bright and flavorful while the grilled onions added just a hint of sweetness to the experience.

From first bite to last, I found myself saying simply, "This is a GREAT cheeseburger."
In conclusion, Ron's Place clearly presents itself in the best burger of Kenosha category, not with exciting, strange and unique additions, but with simple, honest quality.
Perhaps that's the perfect metaphor for the allure of Ron's Place that has lasted generations. Good, quality, familiar food and drink in a place that feels like home with people who feel like friends.
The 5×5 is available every day and priced at $7.45 with all the fixins.
Ron's Place is currently open for dine-in with socially distant seating and also accepts carryout/curbside orders. You can view this dish and the entire menu as well as order online at RonsKenosha.com.