For the residents who live in and around Twin Lakes, and for the many who travel just over the border from Illinois or from other locations, the Aquanuts have been a summer tradition unlike any other.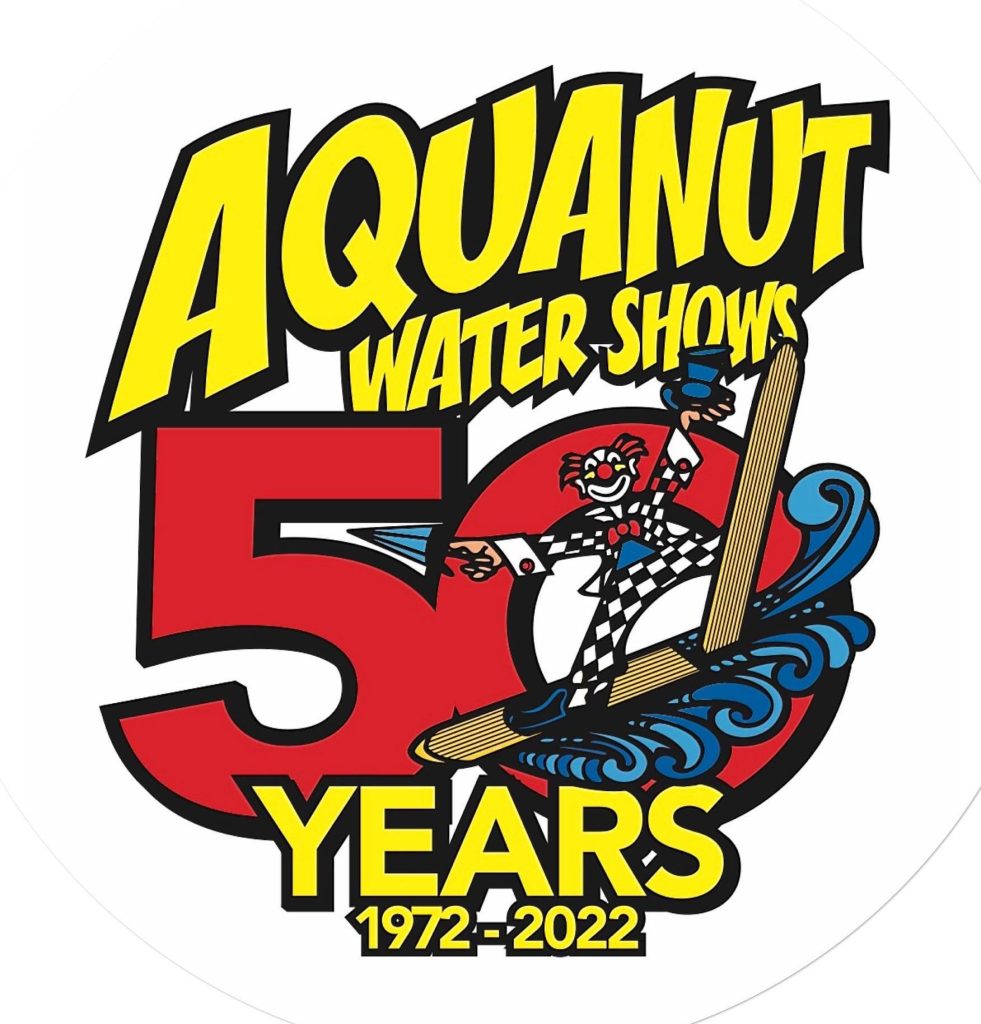 And when a tradition like that reaches a half-century in age, well, it must be celebrated.
The Aquanuts will be doing just that on Saturday when they mark a huge milestone with a special 50th anniversary edition of their famous water skiing show. The event, which runs from 5 to 11 p.m. at Lance Park, 55 Lance Drive, on the shore of Lake Mary in Twin Lakes, will bring together skiers from five decades of Aquanuts performances, all the way back to the 1970s.
It will be quite the reunion.
"We've had all these guys and gals down there, some in their 70s, out there on skis this week practicing, trying to put together and relive some of the things they did," Aquanuts Treasurer Mark Gurda said in a phone interview this week.
"Many are coming in from all over the country just to be here, and those who can't ski are just here to see their friends. It's sort of just a reunion type of weekend."
And it will feature more than just the water skiing show, which kicks off the program at 5 p.m.
A little after 7 p.m., Gurda said, the Chicago-based band Orchestra 33 will perform. The Aquanuts are holding Saturday's special show in combination with the Twin Lakes Chamber of Commerce, and the event will include food, beer and seltzer, in addition to the usual fantastic water skiing show and the live music.
"It's going to be a heck of a party," Gurda said.
Per usual, parking and admission to the show are free.
Summer tradition
The Aquanuts began performing in 1973, with their first eight shows at Edgewater Beach and yearly membership dues costing just $5 per member.
In the early days, people like Don Kaelber Sr., Ed Kaelber Sr., Ted Borowski, Gary Borowski, Jack Fitzgerald, Kent Yunker and Jeff Slovick helped the Aquanuts get started with equipment purchases and donations and started competing, and succeeding, in water skiing competitions around the country.
(A full history of the Aquanuts can be found on their website at THIS LINK.)
The organization just kept growing and attracting residents to their shows at Lance Park. Eventually, the Aquanuts became synonymous with summertime in Twin Lakes and western Kenosha County.
One of the residents who remembers going to Aquanuts shows from the time she was little is County Executive Samantha Kerkman, who will be on hand Saturday to help honor the Aquanuts on their 50th anniversary for their water skiing success and charitable work.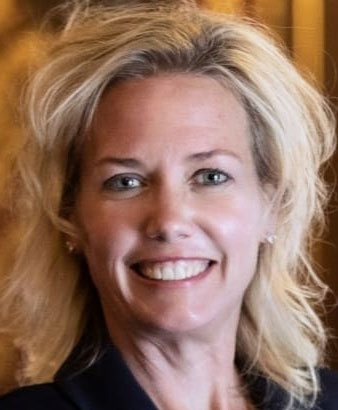 "They're a great group of people, and many times it's been handed down generation to generation," Kerkman said in a phone interview this week. "I can remember my parents bringing me down to watch them and how excited you were on a Saturday to go watch the Aquanuts ski, and watching just how talented and in awe."
"… Many of my friends over the years did ski for them. … I just know how much strength, energy, all the time that people have to put in to put on a show like this."
Said Gurda: "It's a family sport."
The Aquanuts also became emblematic of what happens to a "lake town" such as Twin Lakes during the summer. The town has an official population of just 6,134, according to the 2020 U.S. Census, but that population swells big-time during the summer.
Plenty of people come up over the border from Illinois to watch or compete with the Aquanuts.
"A lot of our skiers, this is their summer place up here," said Gurda, who's been announcing for the Aquanuts since 2014 and got into the organization through his daughter, Grace, a standout water skier for the Aquanuts.
"I would say a third of the senior team is coming from Illinois, and more than half of them have a summer place up here. The rest drive in. Some people are driving an hour or more each way just to be on the Aquanuts, every practice, every show, everything.
"There really are some tremendous teachers and opportunities that are here in Twin Lakes that just aren't available except in a handful of places in the country."
State champions
Last weekend, from Thursday, July 21, through Sunday, July 24, the Aquanuts proved once again how much water skiing talent they possess and the quality of shows they continue to churn out.
They took first place in the Wisconsin State Waterski Tournament, held over four days in Wisconsin Rapids, the largest water skiing tournament in the world, according to an Aquanuts press release.
It was the Aquanuts' second consecutive state title after they snapped a 35-year drought by winning it in 2021.
"The Aquanuts hadn't won the state title in 35 years up until last year," Gurda said. "And then with everybody gunning for you, you go back-to-back. It was really a huge team effort. We won some acts. We put some really great stuff out on the water."
Individuals who especially excelled in the tournament were Lake Geneva's Kailey Koehler, who claimed her seventh Most Valuable Female Skier award in the State Tournament, and Twin Lakes' Ethan Shulda, who was named the Most Valuable Male Skier for the second time in the State Tournament and was also named the the Best Trick Skier.
Show directors Justin and Lisa Mushel choreographed the winning Mary Poppins theme for this year's show, which featured high-skills acts, including 4-high pyramids, a 32-girl ballet line, jumps, trick skiing, sky-skiing, swivel, comedy, song and dance.
"We are half the size, or 30 percent less, in number of skiers, number of adults, than other teams," Gurda said. "Yet we skied our show, and credit goes to our show directors, Justin and Lisa Mushel, for putting this all together."
The Aquanuts will next compete for the National Waterski Championships title from Aug. 11-13 in Rockford, Ill. The World Championships will then be held in Winter Haven, Fla., in October, with Team USA featuring several past and present members of the Aquanuts.
In the meantime, Saturday's 50th anniversary special show will be the perfect way to honor five decades of great synergy between the Aquanuts and the community.
"We've been fortunate to have the support of the town, as well as the Chamber of Commerce," Gurda said.
Additionally, Saturday's Aquanuts show is just another of several great events taking place around Kenosha County this weekend. That includes the Kenosha Homecoming Car Show, which runs throughout the week and concludes Sunday, Midwest Mix Fest 2022 on the grounds of the Kenosha Yacht Club on Saturday and Sunday and Taste of Wisconsin, which runs through Saturday night at Celebration Place at Kenosha's Harbor.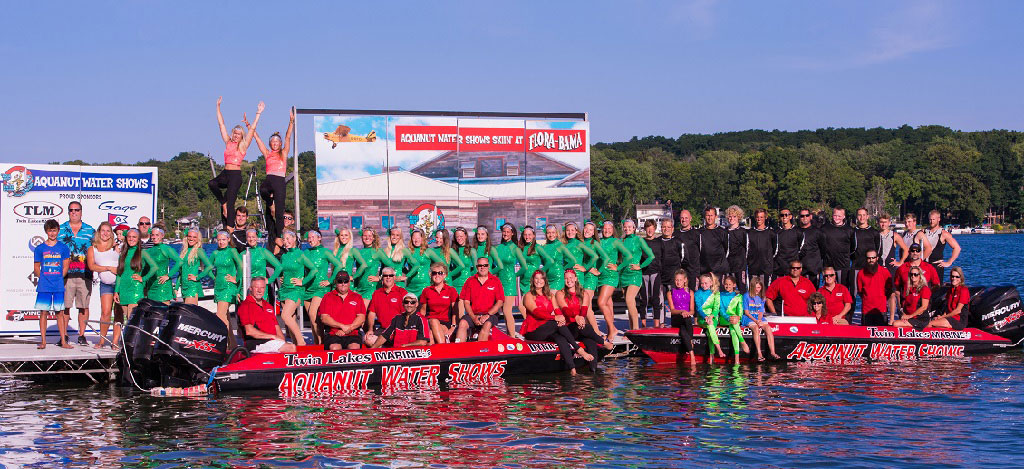 Kerkman will be attending the Kenosha Homecoming Car Show on Saturday afternoon before heading west to attend the Aquanuts' 50th anniversary show.
"Family-friendly events to bring kids of all ages out," Kerkman said of the weekend in Kenosha County. "And the weather looks perfect this weekend."
As for the Aquanuts, they'll also be performing Sunday at 5 p.m. with a special Junior Team Show, their last junior show of the season. Their regular show then returns Wednesday (Aug. 3) at 6 p.m., as they continue to prepare for the National Waterski Championships.
The Aquanuts' show runs Memorial Day through Labor Day, typically on Wednesdays and Saturdays, at Lance Park. Information about the Aquanuts can be found on their website, on their Facebook page, or by calling 866-Ski-Show (866-754-7469).