Peanut butter and jelly. Cheese and crackers. Bratwurst and baseball. Cake and ice cream.
Jenny Knight-Kenesie and St. Joseph Catholic Academy.
Some matches seem so perfect that you wonder how anyone could ever consider another option, and boy does the match between Knight-Kenesie and SJCA fit into that category.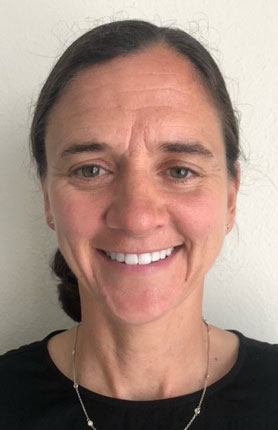 Proving that life is so often about the right timing, SJCA recently named Knight-Kenesie, a 1996 SJCA graduate who's one of the greatest athletes in school history, as its new Athletic Director/Dean of Student Life and Activities.
Knight-Kenesie, the University of Wisconsin-Parkside head women's basketball coach for 11 highly successful seasons from 2002-13, takes over the SJCA athletic director role from Joe Gricar, who served in that capacity for the last year. She'll officially begin her new role on Aug. 1 for the start of the 2022-23 school year.
Matt Rizzo, who was named St. Joseph's full-time president in April after being appointed interim president in January, thanked Gricar for his time as the school's athletic director but said the job title changed, which necessitated a re-opening of the position since extra credentials were needed.
The hiring process began in April, Rizzo said, and Knight-Kenesie, a lifelong parishioner of St. Mark's Parish in Kenosha, went through the process and accepted the position just over a week ago.
"First and foremost, I think I got very lucky. Thankful that she applied," Rizzo said in a phone interview Tuesday morning. "She was not only the best-fit candidate, but the most deserving and the most qualified candidate.
"It was a perfect storm and a great time in her life to kind of get back into it. It worked out in our time frame, as well, with getting her as an applicant."
Knight-Kenesie has six children, ranging in grades from high school to kindergarten, who all attend SJCA. The school has long, deep ties running throughout her entire family.
"I'm really excited," Knight-Kenesie said in a phone interview Monday afternoon. "I have so much passion for the school, the people, the community. It's got so much great tradition and history.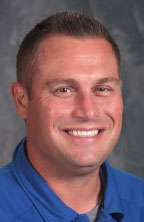 "I'm just excited to be a part of it and help in any way I can."
For Rizzo, who also serves as St. Joseph's head football coach, hiring Knight-Kenesie is a big move early in his tenure as SJCA's full-time president.
"We've hired a lot of great people, so I don't want to dismiss that with building my team now and my presidency," Rizzo said. "But I've got to say, she's at the top of the list for, hopefully, my best hire and what I'm thinking is going to be a lifelong job for years to come, with stability, community involvement, the knowledge of St. Joe's, having a great background in what she's already accomplished, bringing that to the forefront of our St. Joseph athletic department and our students and families.
"Overall, I couldn't be more thrilled with being able to work with her."
Successful background
Knight-Kenesie was humble about her new role, but SJCA isn't simply hiring an alum to take over the athletic department. The school is hiring someone who's been incredibly successful in every role she's been in.
As a star player for the St. Joseph girls basketball team, Knight-Kenesie led the Lancers to three Wisconsin Independent Schools Athletic Association State Tournament appearances and in 1996 was named the Holy Rosary Sports Night Outstanding Female Athlete of the Year.
She went on to play college basketball at the University of Louisville where she was the Cardinals' starting point guard for three seasons and became one of the top players in the history of that program, too.
After playing from 1996-2000, Knight-Kenesie is still tied for fourth in program history in assists with 543.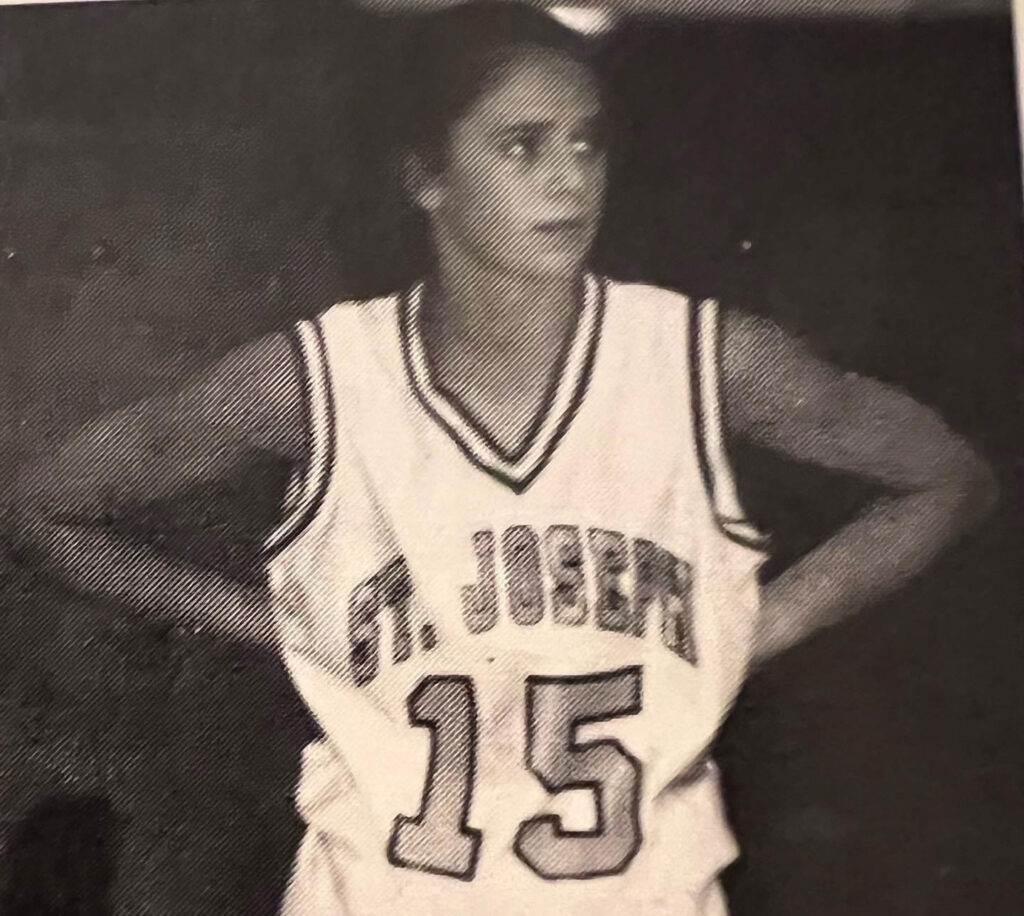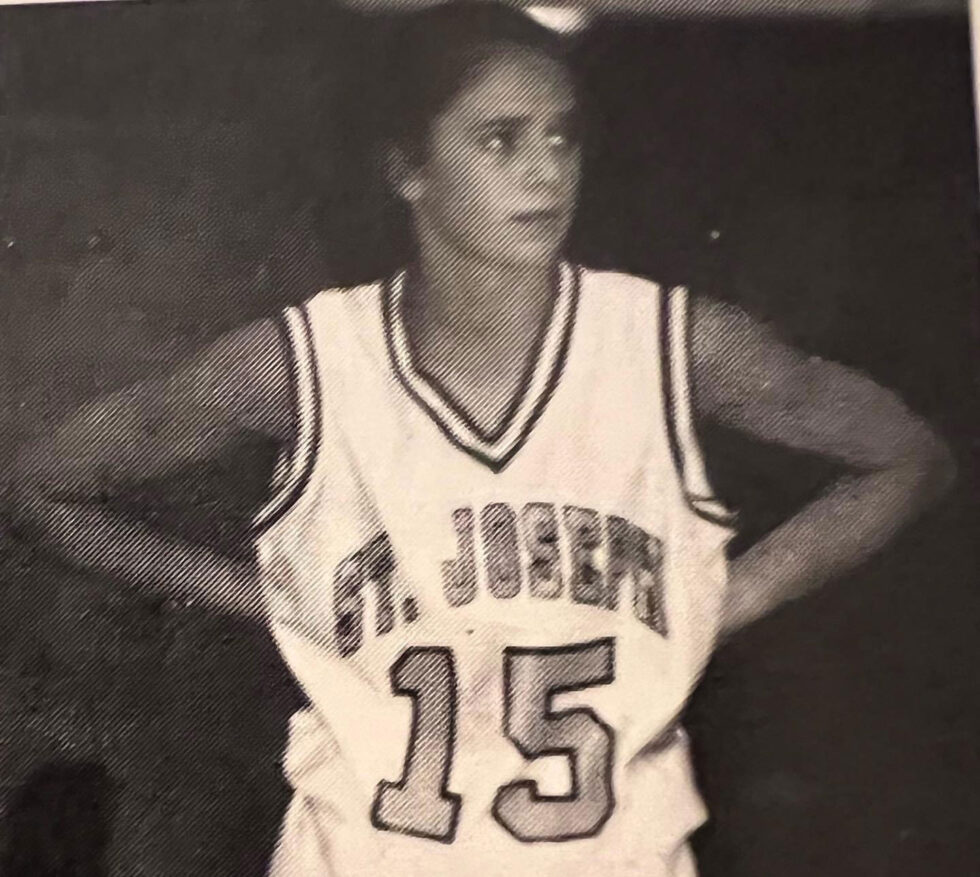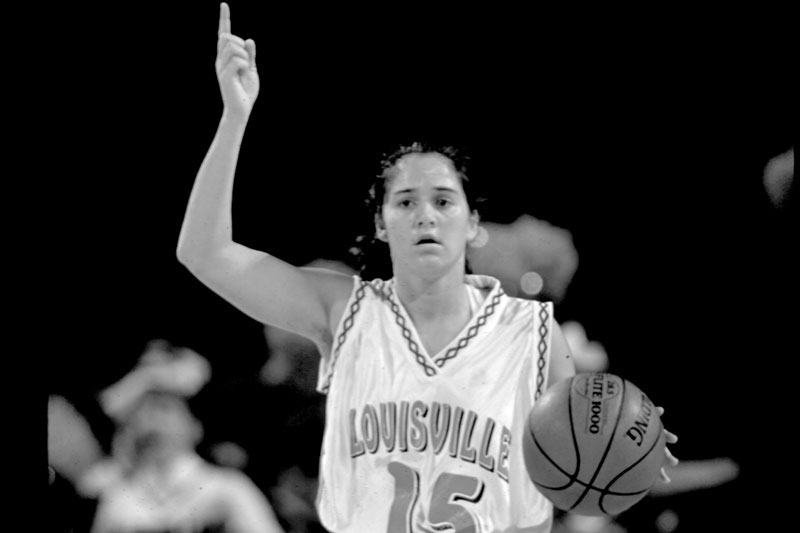 Knight-Kenesie got into coaching following her playing career, quickly ascending to the top job for the Parkside women's program and guiding the Rangers to heights never seen before or since.
Knight-Kenesie led Parkside to five NCAA Division II Tournament appearances, including back-to-back Sweet 16 berths in 2010-11 and 2011-12. She compiled a career record of 195-125, a winning percentage of .609, during her 11 seasons leading the Rangers. Those included five 20-win seasons, four straight from 2009-13.
This past season, Parkside honored Knight-Kenesie by naming the south practice court at the De Simone Arena as Jenny Knight-Kenesie Court.
After the birth of her fourth child, however, Knight-Kenesie stepped down at UWP following the 2012-13 season in order to focus on an increasingly busy family life.
She continued to coach youth sports, with her kids involved, to a high level of success, leading the Kenosha Small Fry Basketball team to International Small Fry Tournament championships in 2017 and 2019.
All the while, Knight-Kenesie said Monday, she planned to eventually go back to work full-time. With her youngest child about to enter kindergarten, all six of her kids will now be in school full-time, so the timing was right.
And SJCA was a perfect landing spot.
"When (the job) opened up, I right away considered it, obviously, a natural draw," said Knight-Kenesie, who also said with a laugh that she and her husband, Eric, have to start getting ready to send six kids through college. "My alma mater, where my children go, and where I have really so much passion for the school — growing up, just knowing St. Joe's as family and being such a big part of my life. 
"I never knew if the opportunity would come again, so when I saw it, I said, 'You know, let's give it a shot, see what happens.' I was fortunate enough to get the offer."
Knight-Kenesie certainly has plenty of passion for her new role.
"Obviously, the sports world is definitely a passion of mine, and St. Joe's," she said. "Those two things have been my entire life, so I couldn't think of a better fit if I was going to go back to work.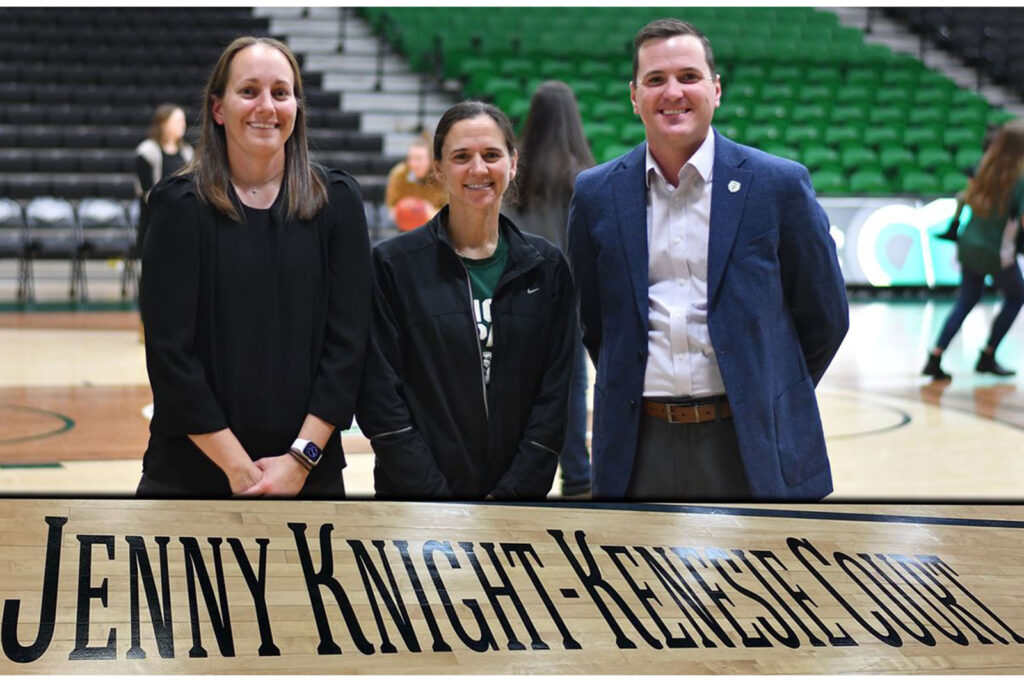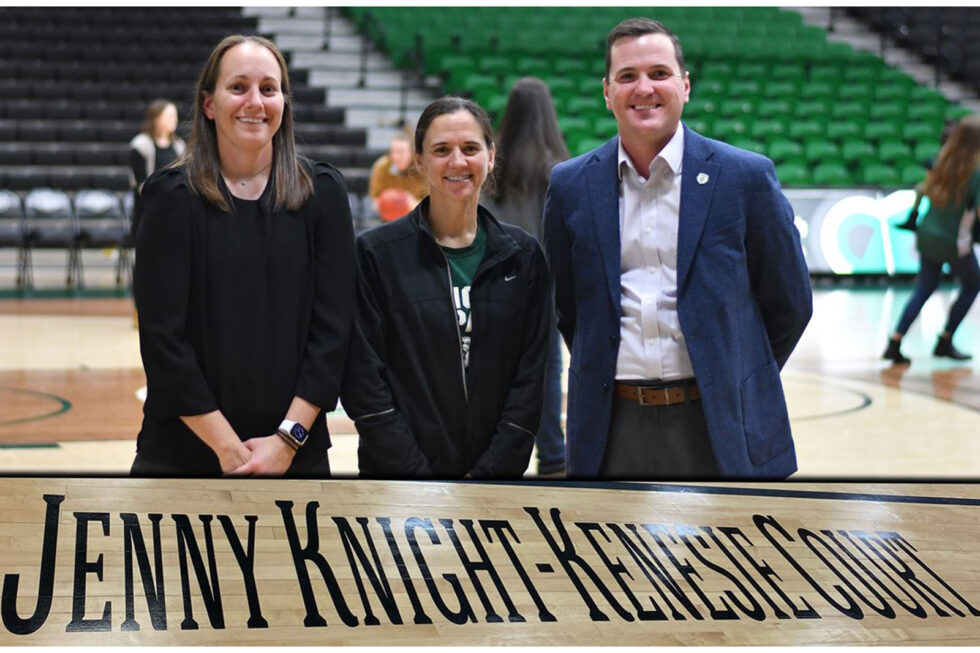 "I wanted to be passionate about whatever I was going to do, just like I (was) at UW-Parkside with the women's program. I was very passionate about that career. I wasn't going to go back to work until I found a fit where I was going to be truly passionate and give it my all. This just seemed like a perfect fit for myself."
Knight-Kenesie also has plenty of experience leading young student-athletes from her time at UWP. Though she admitted she demanded a lot of her players and could be hard on them, it all came from a place of love.
"I always was a real tough coach and hard on my players, but I was able to really show them how much I care and was really passionate about what I did, with my student-athletes specifically," Knight-Kenesie said. "They were able to buy into it, because they saw that I really cared.
"It wasn't just about wins and losses. It was about developing relationships and helping the student-athletes become better."
Lancers in great shape
It will also help Knight-Kenesie that she's not exactly stepping into a struggling athletic program at SJCA.
The school has always had a great athletic tradition, but under Gricar and previous Athletic Director Dave Witthun, the Lancers have been in something of a "Golden Age" in recent years.
The baseball team reached the Wisconsin Interscholastic Athletic Association Division 3 State Tournament in 2018, won the Division 3 state title in 2021 and reached sectionals again this week with an eye on repeating as a state champion.
The girls soccer team won the WIAA Division 4 state title in 2018 and is back in sectionals this week.
And between this fall and winter, the football team won an undefeated Midwest Classic Conference title and advanced to the WIAA Division 6 state quarterfinals, while the boys soccer and boys basketball teams each reached their respective WIAA Division 4 sectionals.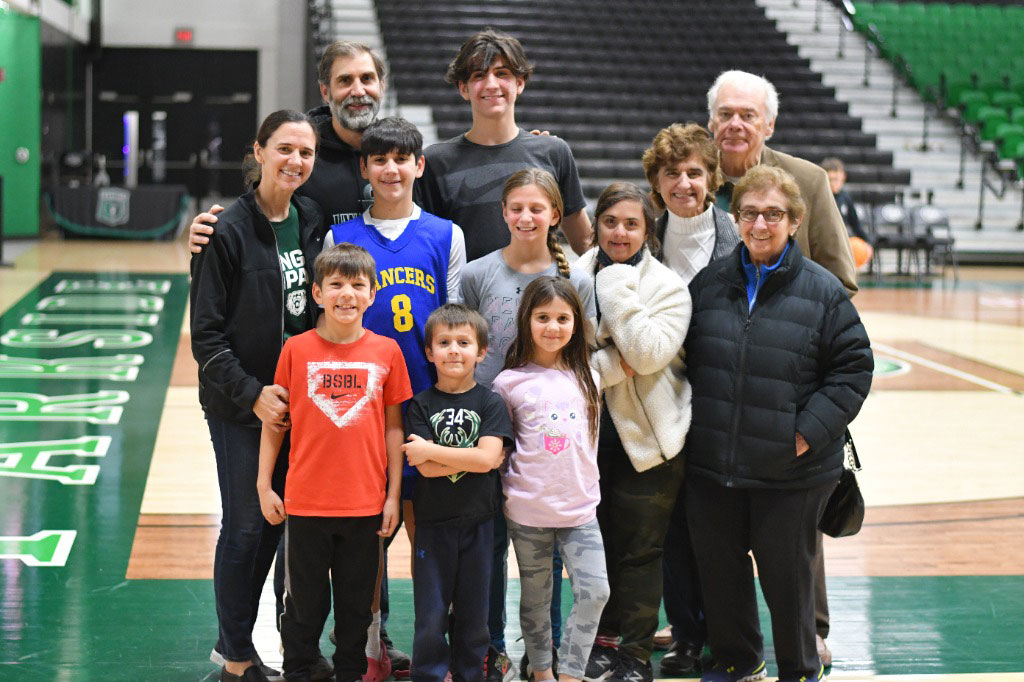 That doesn't even include other teams that have had successful seasons in their own right or standout individual athletes, like wrestler Co'ji Campbell, who as a freshman this winter won an undefeated WIAA Division 3 state title at 113 pounds.
"St. Joe's has a great athletic program," Knight-Kenesie said. "I'm walking into a nice situation as far as that goes. Just to be able to build on that, continue to work with those student-athletes and work with our school in general is just really intriguing and exciting, and I'm just really looking forward to it.
"… All that is just that commitment from our athletes and our families and just the St. Joe's community in general. I know that our St. Joe's community has the passion for athletics and for student-athletes, so we will just continue to build on that and hope to continue great things athletically."
Hiring Knight-Kenesie should only help SJCA athletics grow and get better.
"I think we're headed in the right direction, for sure," Rizzo said. "I don't think we're going to take a step back. I think we're only going to grow and get better and stronger and continue to build with Jenny at the forefront of our athletic department and as one of the faces of our school.
"… I'm really excited to share this vision with the Kenosha community and the St. Joseph community."