Harborside Common Grounds will provide free coffees, teas and lattes to first responders Saturday (June 12) to thank them for their efforts throughout the COVID-19 pandemic and historic summer unrest.
Bobbi Duczak, owner of the lakefront cafe, 5159 Sixth Ave., said she felt inspired to give back to the community. She said locals rallied to support the iconic downtown establishment in the winter after learning it was struggling because of the pandemic.
"Since your last article saying how small businesses were having a tough time, people started reaching out and coming in a little bit more," Duczak said.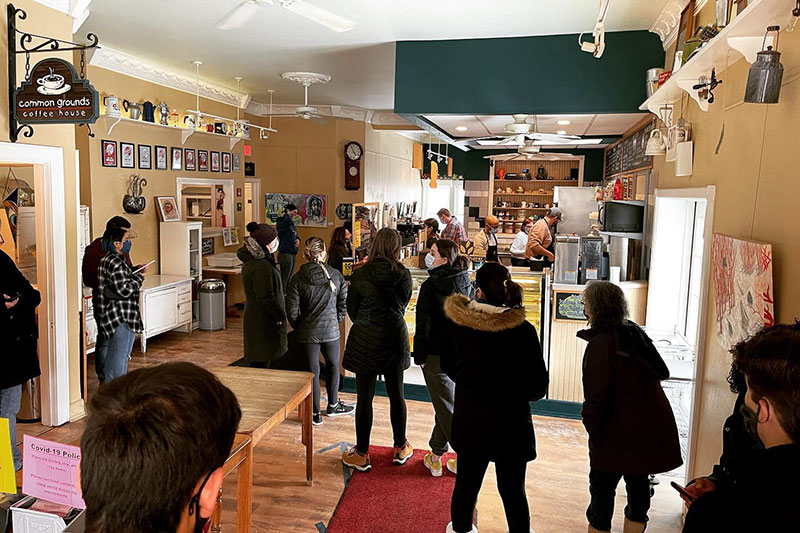 "We're getting a little bit better financially, so we wanted to do something for all the emergency responders. They can come in and get free drinks. Firefighters, EMTs, police officers, sheriff's deputies — we have a lot of them who come here already and we wanted to pay it forward. We appreciate everything they've done in this time of COVID and civil unrest. We wanted to say thank you. People have been so generous."
Duczak said sales climbed as the weather warmed and COVID-19 cases fell. The cafe will provide the free drinks until a pool of money set aside for it runs out.
"It's a sizable amount and once people heard that we were doing this they also started adding money to the account," she said.
Duczak said she hopes to offer a similar event for nurses and medical professionals if this event is a success.
Common Grounds is open 7 a.m. to 7 p.m. Monday through Friday and 7 a.m. to 5 p.m. on weekends.
"We're so thankful for everybody being so nice to us and we want to try and be nice to somebody else, too," she said.