A beloved local cafe is facing an uncertain future.
Bobbi Duczak, owner of Harborside Common Grounds, 5159 Sixth Ave., said she's facing a steep decline in revenue due to the COVID-19 pandemic and historic summer unrest.
Duczak, who's owned the iconic downtown establishment for more than 20 years, is anxious about the future.
"It's slow," Duczak said. "Definitely because of the pandemic, and the unrest didn't help at all."
Duczak said she can't guarantee Common Grounds will survive much longer. The cafe currently houses fewer than half the number of tables it had at the start of 2020 to ensure social distancing, and was forced to begin closing early due to lack of customers.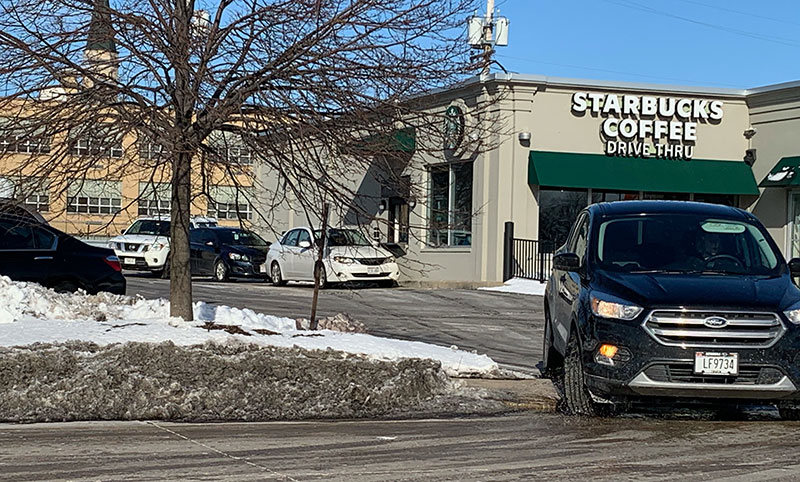 That's led to a decrease in employee hours and tips.
"It's month-by-month," Duczak said. "We're well under 50 percent of what we were doing before the pandemic."
Duczak said she hopes area residents start supporting local businesses. Common Grounds, like most other downtown eateries, has curbside pick-up and requires customers enter with masks.
"When I go past a Starbucks and see 20 people in line waiting a half-hour to get a drink — we're doing curbside now, we'll bring your drink out to you — why are you at Starbucks? Is Starbucks going to close? No, small businesses will," she said.
"Why is everybody supporting all the chains that have the money to keep going on? It's not just me. It's everybody. It's all small businesses that are at risk. … Support local."
Duczak said Common Grounds "is in the perfect spot" and would normally be bustling with studying college students, book club meetings and folks on their first dates.
Common Grounds also boasts one of the city's best views of Lake Michigan.
"We've had people get engaged here, we've had a wedding here," Duczak said. "I've watched customers' kids grow up here. I was talking to one customer this morning about how old his son is right now. He said he's 21. I remember when he came in and couldn't see over the counter. … We've been here forever and now people go to Starbucks. If we don't make enough money, we can't stay here."
Duczak said she's survived this long because of a few government grants and PPP loans.
"This is what I've done for 20 years and I've been here every single day," she said. "Support local. Starbucks is not local. … We're the ones trying to stay here and have been part of your families for all this time."
Duczak said she's not ready to give up.
"If you're an entrepreneur there's always [stress]," she said. "My background is accounting and every single day I know exactly where we sit."
Common Grounds is open 7 a.m. to 5 p.m. daily.