There's a full-circle, self-sustaining theme to the life and work of Frederick Brookhouse.
Brookhouse, who grew up in the southeast part of Kenosha and now resides in a beautiful, nature-dominated home in the Carol Beach neighborhood, loves to grow food in his various gardens and then cook it.
Gardening is just a way of life that Brookhouse – who attended Kenosha schools, graduating from Tremper High School in 1968 – grew up with.
"When I was a kid, every backyard was a garden," Brookhouse said during an interview at his home this week. "My father and I, on a Sunday afternoon, we would drive the alleys and look into people's back gardens and see what they were doing.
"… I was always around it. And we always cooked, as well. To me, bringing in food from the garden and then cooking it seems almost like a miracle."
In essence, this self-sustaining model of growing, cultivating and retaining is exactly what Brookhouse used to develop a groundbreaking model of technical education that started as a partnership between Kenosha-based Snap-on and Gateway Technical College and has now spread all over the country.
Brookhouse enjoyed a 34-year career with Snap-on, retiring in 2015, but his impact on technical education lives far beyond his own career.
While employed at Snap-on, Brookhouse partnered with Gateway to develop cutting-edge technical education through a network called NC3, which stands for National Coalition of Certification Centers. In Kenosha County, that partnership led to the creation of the state-of-the-art Gateway Horizon Center, located at 4940 88th Ave., at the southeast corner of the airport.
Nationally, the NC3 network has blossomed, growing from – according to Brookhouse – one certification, three instructors and 20 students at Gateway to hundreds of colleges and institutions around the country, with countless instructors and students earning certifications in valuable skill sets.
Today, in retirement, Brookhouse serves as something of a senior consultant for the program and the Horizon Center. After all, who knows more about it?
For what he's done for growing and championing technical education in Kenosha County and all over the country, Frederick Brookhouse has been named this week's Kenosha.com Kenoshan of the Week.
Workforce in the community
Ultimately, the most significant benefit of teaching cutting-edge technical skills is the value that such an education pumps right back into its own community.
Quality technical education creates highly-skilled workers that a community can retain by supplying them with good-paying careers in which they've acquired the skills necessary to excel at. Eventually, this all benefits local consumers.
"Ultimately the consumers of the services, you and I, (benefit)," Brookhouse said. "So when our cars go in, there's a competent workforce servicing our vehicles, for example. It ultimately benefits the consumer."
In other words, like gardening, it's an entirely full-circle, self-sustaining model.
For Brookhouse, the roots of this model go back to the impact that auto manufacturing, Kenosha's biggest industry of yesteryear, had on local workers, including his own family.
"It's hard for me to think of somebody who didn't work at American Motors," Brookhouse said.
That includes his father, an attorney who once worked nights at AMC and later helped represent its union. That also includes Brookhouse's uncles and Brookhouse himself, who worked at AMC during summers home from school at Carroll College (now Carroll University) in Waukesha.
Through that AMC experience, Brookhouse saw the value that good-paying jobs provide to a community. And he also saw the devastating impact when AMC left in the late 1980s and many people were either out of work or had to go elsewhere to find it.
So, fast-forward to the early 2000s and Brookhouse's partnership with Gateway through Snap-on. At this time, Brookhouse was working as Snap-on's Senior Manager for Education Support.
"My job was to develop the Snap-on market to the education market," Brookhouse said of his role. "… For Snap-on, that would be, we want to expose our products to future techs in the auto industry and other industries around it, like maybe aviation and manufacturing.
"In that role, Gateway was in the community."
That led Brookhouse to collaborate with then-Gateway President Bryan Albrecht in order to, as Brookhouse says, "speak the language of education, and they could speak the language of industry."
"Out of that, how do we develop a collaborative effort to train the workforce?" Brookhouse said. "So I really was about workforce development."
The result was the development of the NC3 network, beginning with the collaboration between Snap-on and Gateway.
"We took a technology product that, at Snap-on, customers were saying was difficult to use, (and) instructors were telling students it's complicated equipment," Brookhouse said. "But in reality, what they were saying was, 'We didn't know how to use it.'
"So we started by training instructors to master level on this technology and certifying them as certified instructors, now with the authority to train students. In the process, we developed standardized curriculum and testing for the instructors and testing for the students to make sure they met that standard. That started to expand around the country."
Other educational institutions picked up this model and ran with it, along with all sorts of major companies. Among those, Brookhouse listed Lincoln Electric, a welding company based in Waukesha; Festco, an automation company based in Esslingen, Germany, that makes high-tech manufacturing systems for robotics; and Trane Corporation, a company based in Dublin, Ireland, that specializes in heating and air conditioning equipment.
One of the main objectives of the NC3 network, which obviously benefits such companies seeking to hire employees, is to consistently keep up with the latest technology. Instructors are trained on the latest technology as master users and then pass that knowledge down to their students, who can keep earning stackable certifications in all sorts of skills.
"Teachers shouldn't be teaching 20-year-old technology," Brookhouse said. "Companies like Snap-on and the other ones I mentioned are on the cutting edge of what the market and what industry is doing.
"So we bring that knowledge to the education institutions, and we prepare the instructors to teach for the future and not for the past."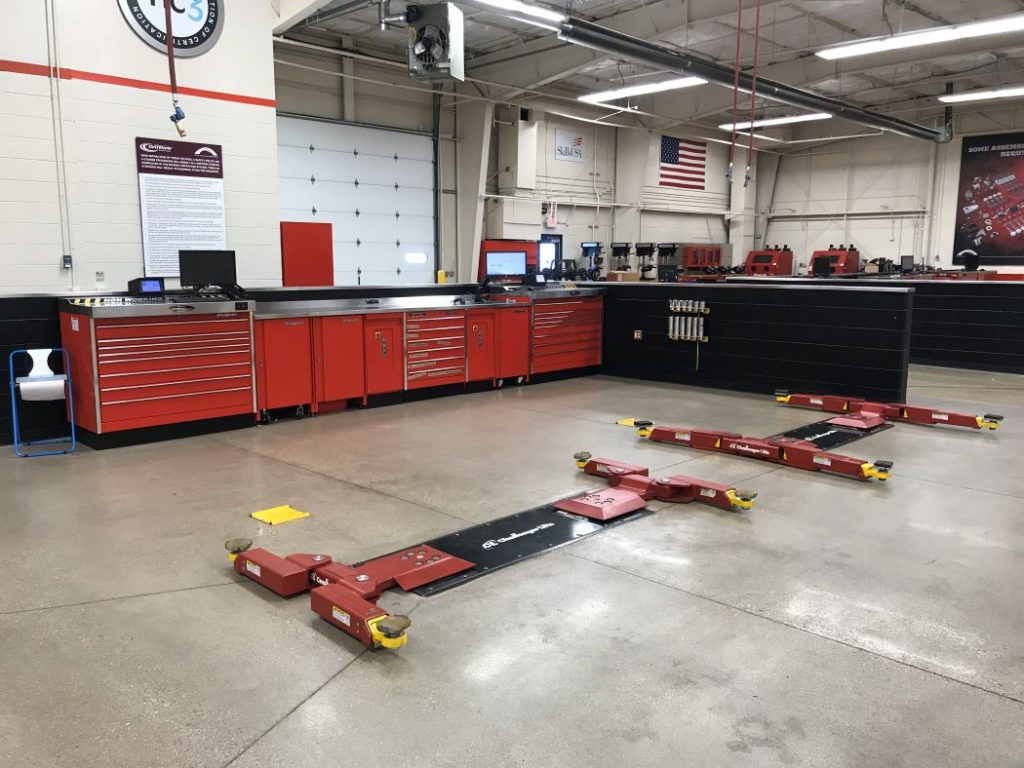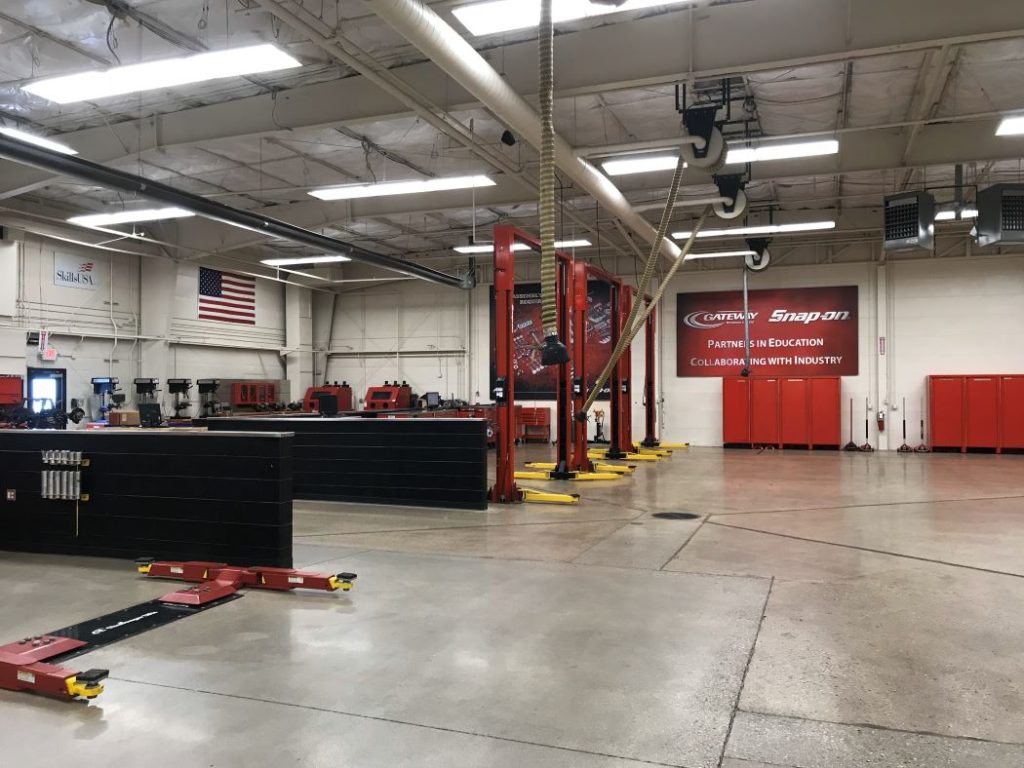 Speaking of cutting edge, that philosophy led to the creation and development of the Gateway Horizon Center, which Brookhouse says was designed to be "the most advanced automotive training center in the country" and to be continually updated as technology and industry trends changed.
"The first time senior management from Snap-on went to meet Bryan (Albrecht) at the facility, we sat in the crummy, old building that you thought maybe should be torn down," Brookhouse recalled. "And as we sat in this cold building, literally a mouse ran across the floor.
"So we shook hands with Bryan that day, and we agreed to help him and the college transform this building to the most advanced automotive training center in the United States."
Today, facilities like the Horizon Center have been developed all over the country, creating unparalleled technical education opportunities for future members of the workforce.
"It has exceeded my wildest imagination from 15 years ago," Brookhouse said. "… All these institutions, they can also attract from other places. If it's the No. 1, best automotive training center in the United States, why wouldn't people come to that (facility)? It's all good for the community. … Training them, retaining them, attracting, so we don't lose our talented young people to go someplace else.
"We really want to retain them here, along with all the other amenities in our community – it's quality of life, it's a beautiful place, the great Lake Michigan attraction."
Nature, traveling
Speaking of that Lake Michigan attraction, it's the beautiful nature weaving in and around Carol Beach along the lakefront that really compelled Brookhouse and his wife of 32 years, Joanie, to move back to Kenosha in 2000 after Brookhouse had lived all over the country in his earlier sales roles at Snap-on.
The Chiwaukee Prairie State Natural Area, in fact, abuts Brookhouse's property.
"When we came back to Kenosha … I wanted to live here, in Carol Beach," he said. "This was my playground as a child. People come down here to Carol Beach to ride their bicycles, to walk, to see the lake. So this is a very attractive place."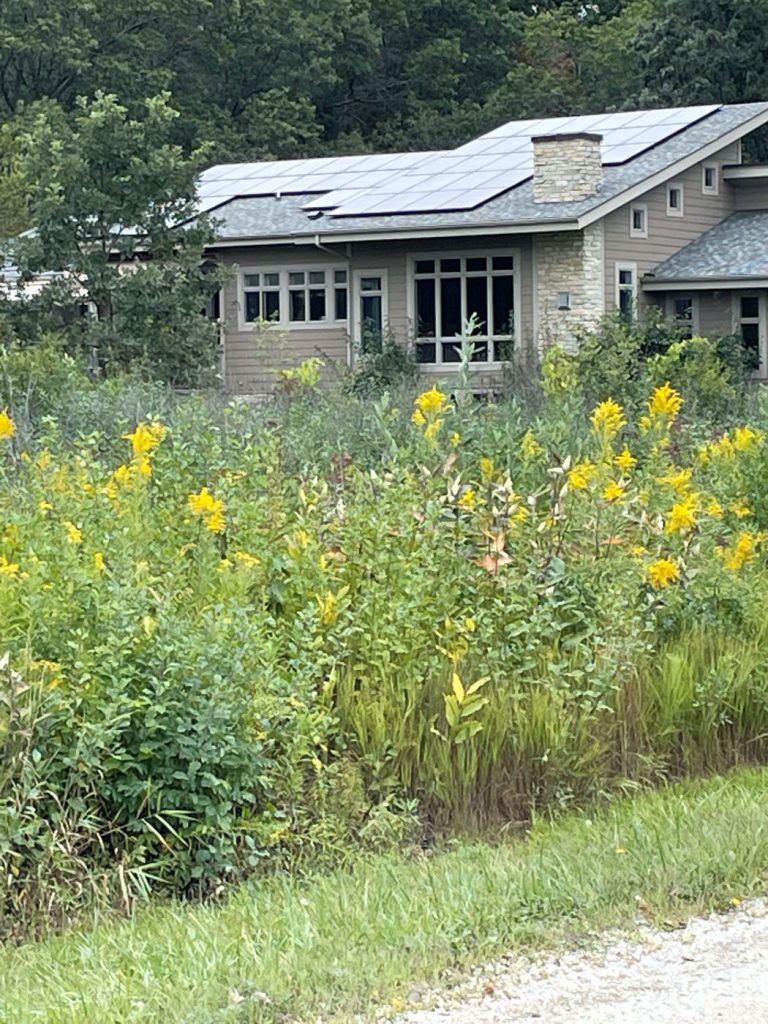 When Brookhouse was growing up on the southeast part of Kenosha, right by Southport Elementary, you could likely see him running. A cross country and track and field standout, Brookhouse placed ninth as a senior at Tremper in the 1967 Wisconsin Interscholastic Athletic Association Large School Division State Cross Country Meet and also placed fourth at the State Track Meet in the old 880-yard dash. Brookhouse went on to run collegiately at Carroll.
"Running was a form of transportation for me and my brother," Brookhouse said. "If the bus line wasn't getting downtown fast enough, we ran. We just ran downtown. We never walked. We always ran."
Brookhouse developed an affinity for traveling as a youngster on family camping trips all over the United States and went on to minor in geography in college. He lived all over the U.S. during his career at Snap-on, which started in 1976 in Columbia, S.C., and eventually took him all over the west to places like Seattle, Phoenix and Albuquerque, N.M.
Brookhouse's travels have extended all over the world, too. He and Joanie have done extensive traveling in Europe and also get to go to Australia to visit their son, who lives in the Sydney area as a software engineer.
On the way Down Under, Brookhouse has twice had the chance to visit New Zealand, which he claims is his favorite place to visit.
"The No. 1 place that I think is just the most incredible is New Zealand," Brookhouse said. "Rugged island nation, islands and bays and beautiful coastline and mountains. … From a geographer's perspective, it's the most amazing, beautiful place."
All the while, Brookhouse loves to return home to his Carol Beach nature-scape.
"I love the idea of this biodiversity that I get to see every day," he said. "To me, that's part of the quality of life of living in Kenosha. I'd like everybody living in Kenosha to (see) that that's an important part of our quality of life, is our beautiful nature in our community.
"I think that should be encouraged, fostered, continued, expanded."
And, in another remarkable example of the full-circle nature of his life, Frederick Brookhouse is once again affiliated with Gateway Technical College. But this time, it's as a student. Brookhouse has enrolled in Gateway's Urban Arborist Program and is now experiencing the student side of Gateway's educational program after spending so many years on the other side of it.
'I'll tell you what: I am completely blown away by the quality and knowledge and the passion of the instructors," Brookhouse said. "… If I compare it to the hours I spent listening to lectures at university, compared to what I'm experiencing (now), I highly recommend this pathway, because the students are engaged."