We are proud to feature some fantastic local Midwest filmmakers, and this year we are showcasing even more local talent with our food vendors and local collaborations with some incredible Kenosha restaurants. Feed your hunger for fear and beer this September 29th- October 1st, where the Port of Fear Film Festival will serve up some horrifyingly- delicious craft beers, creepy signature cocktails, and scary-good food collaborations. Fear isn't the only thing on the menu at this event, so here's a quick breakdown of some of the most delectable features available at this year's festival!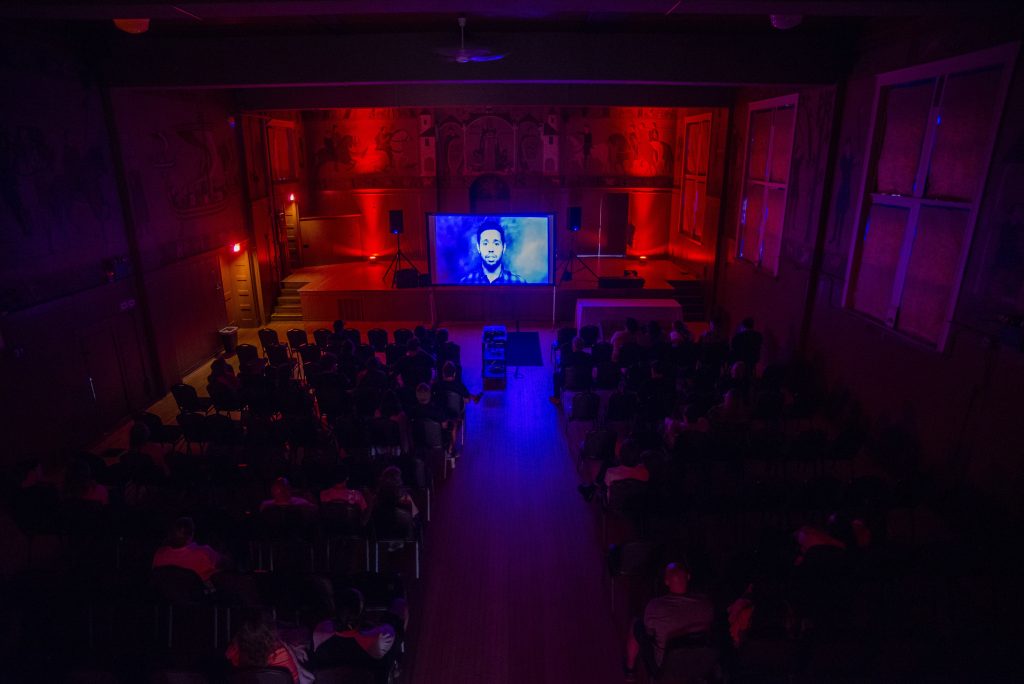 Exclusive Public Craft Brewing Co. Blood and Bone & Scare-Amel Apple Beers
We are thrilled to work with Public Craft Brewing, a Downtown Kenosha favorite that will not only be hosting the festival's opening night afterparty but has also created a custom beer, dubbed the "Blood and Bone" Dry Stout. Founder Matt Geary created this delicious blood-red, dry stout (inspired by the Public Craft Brewing Bone Dry Stout) to celebrate Port of Fear's second year, and it will be served exclusively at Public Craft Brewing, and the Port of Fear Film Festival.
This beer has a beautiful red head of foam and a crisp taste with a coffee aroma, perfect for a fall beer. The roasted malt and barley give this Irish stout its notes of coffee and chocolate, but this beer is light and has a very clean finish for a stout. You'll not only be walking around the festival with what looks appropriately like a cup of blood, but also with a truly delicious beer. The Blood and Bone will be available starting at the Public Craft Brewing Anniversary Block Party on 9/22 starting at 4 p.m. and 9/23 at 11 a.m. This two-day block party will host live music, delicious food, and, of course, a TON of delicious beer including new releases, old favorites, fall seasonals, and more!
Another adventurous craft beer from Public Craft Brewing will be available at the festival from their experimental sour series, called the Scare-Amel Sour. This beer tops any hard cider you've ever had and truly tastes like the caramel-apple sour suckers of Halloweens past. This beer is refreshing and light, with a unique evolution. The tart sour apple and sweet caramel flavor make this another tantalizing treat to enjoy with a scary movie.
P.O.F. Signature Cocktails
Aside from the amazing craft beer and food vendors, Port of Fear will also feature three signature beverages served exclusively at the Port of Fear Film Festival. Kemper Center will be serving cocktails in the Chemistry Lab to go along with our spooky weekend, including:
Red Rum Sangria
Rosemary's Baby Margarita
Dark and Stormy Night
Food Vendor Spotlight: Tots on the Street and Mr. Wings
Mr. Wings and Tots on the Street are only two of the tantalizing food vendors we have lined up for you this weekend. They have worked with us to create some genuinely horrifying (but delicious) food concoctions to accompany your weekend of fear!
To compliment our festival's selection of fantastic films, Tots on the Street has created some bites that will keep you satisfied, yet spooky. Their menu will feature:
Wiscaredson Cheese Curd Tots
Sour Scream and Chive Tots
Boo-fallo Chicken Tots
Oh! Gee, Original Tots
Special: Ghost Pepper Tots (Jalapeno Popper)
For the month of October, Mr. Wings will be debuting their "Cereal Killer Series"! Festival goers will be the first who get to try these food experiences, featuring flavors like Cinnamon Toast Crunch, Apple Jacks, and more! The sweet and savory combo will make another outstanding movie or Spooky Market snack.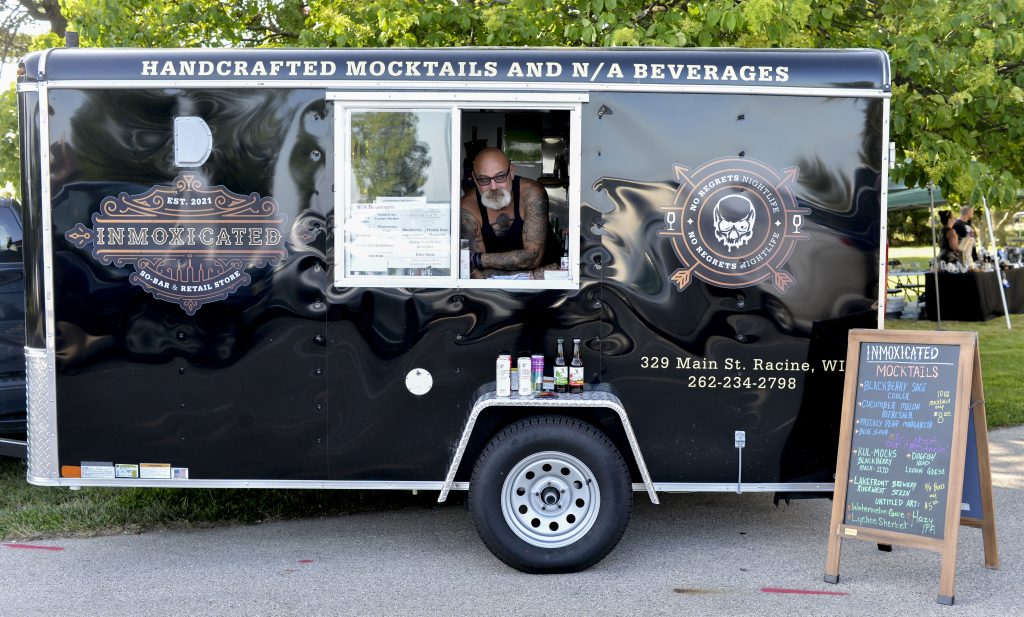 After-party Breweries, Eateries, and Bars
The Port of Fear Opening Night Mixer at Public Craft Brewing in Kenosha is the perfect finish to the first night of the festival. Public will have their full menu of food and craft beers available for those who attend, including the collaboration Blood and Bone Dry Stout, and Public's Oktoberfest.
At the Party Under the Stars afterparty on September 30th at The Apis Hotel in downtown Kenosha, mixologist Ethan Johnson concocted three terrifying cocktails to cap off your evening of horror, sci-fi, and fantasy. Enjoy the rooftop bar and firepits while you partake in these devilish cocktails:
The Scream Sour (Gin, Egg White, and Lemon)
The Freddy-tini (Cold Brew Martini)
Tears of La Llorona – Lemon Mezcal Martini
The Kenosha Brewing Company (KBC) will host the awards ceremony to conclude the weekend and celebrate all the outstanding filmmakers in this year's festival. But don't worry, this event isn't just for the filmmakers, so come and cheer on your favorite film!
For those festival goers looking for a breakfast spot, there's nowhere better than the famous Frank's Diner. They are offering festival ticket holders 20% off their meal, so this is the perfect time to get yourself a Garbage Plate and enjoy another Downtown Kenosha staple.