Trinka revisited one of the school's most popular engineering, manufacturing and marketing projects – made possible through the SME Education Foundation and HARIBO – with a special gathering on Tuesday at Racine Horlick.
The event was attended by Ronald Scozzari of SME Education Foundation and Lauren Marshall of Haribo of America.
The SME Education Foundation Prime program builds cost-effective and tailored manufacturing and engineering programs in high schools across the country.
Racine Horlick received a manufacturing and engineering lab for students to learn in-demand skills for the future.
Haribo, located in nearby Pleasant Prairie, tasked students with the job of designing, creating and marketing an original gummy candy.
Students created several gummies themed with their school, city and favorite sports.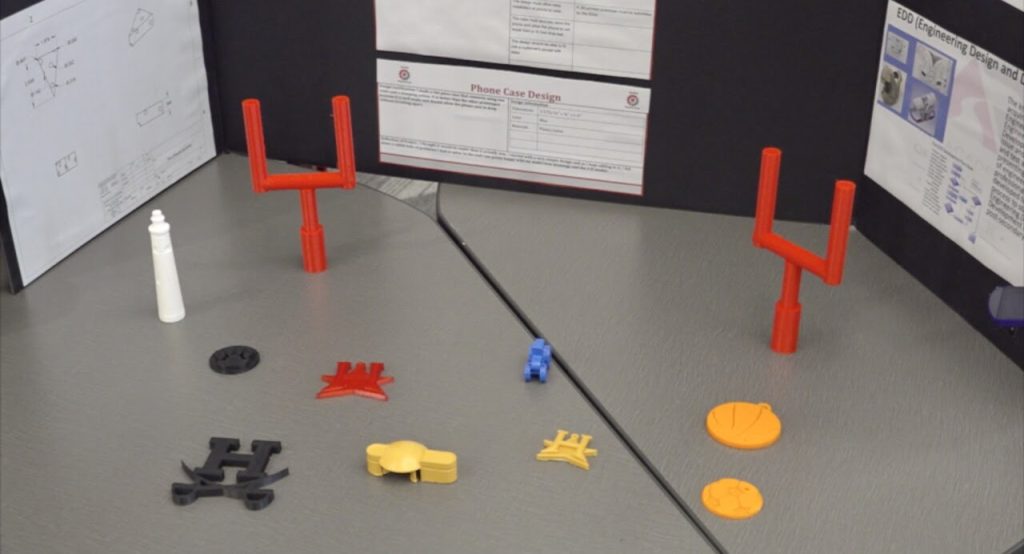 "That allows these students to really get these hands-on opportunities," Trinka said. "They're making connections. Business partners come into the school and will guest speak in our classes. And they see the kids work."
Students, staff and teachers gave tours of the school's engineering and manufacturing lab. It includes 3-D printers and a drive belt for the manufacturing program.
The lab is set for a remodel with additional space and equipment on the way.
"It's allowed me to super creative," Racine Horlick junior Andrew Clemons said. "And really just showcase who I am as a person and think outside the box and be able to show that everything doesn't have to be so black and white in a world full of color."