No offense to the "baby-boomer" generation, but the reality is this: It's getting older.
According to stats cited by Rita Hagen, Executive Director of Hospice Alliance, 10220 Prairie Ridge Blvd. in Pleasant Prairie, it's estimated that by 2030, the number of people over age 85 in the U.S. is predicted to double, to a whopping 8.5 million.
That type of demographic shift can only mean a dramatic increase in healthcare needs for chronic conditions.
And that's where Hospice Alliance steps in.
Yes, as its name suggests, the nonprofit Hospice Alliance specializes in hospice care, which means treating patients and their families during end-of-life situations.
However, not all chronic health conditions are necessarily end-of-life, and Hospice Alliance can cover the needs of patients and their families during those situations, too.
Generally referred to as palliative care, Hospice Alliance provides care to patients and their families for chronic health conditions under its Supportive Care Management program. Anyone diagnosed with a serious illness may be eligible for Supportive Care Management, which as Hospice Alliance's website states, "relieves suffering and provides support focused on achieving the highest quality of life for patients and their families, regardless of the stage of the disease or the need for other therapies."
Supportive Care Management is about increasing the quality of life for patients with chronic conditions that aren't likely to be "cured" but that a patient can live potentially with for years.
"It's focused on providing patients with relief from symptoms, pain and the stress of a serious illness, whatever their diagnosis is," Hagen explains of Hospice Alliance's Supportive Care Management. "So any chronic disease, like congestive heart failure, chronic obstructive pulmonary disease, kidney failure, ALS, that kind of thing. The whole point is to relieve suffering and provide the best possible quality of life for the patient and the family. And we do that because we help to avoid recurring or frequent hospitalizations, and then we assist them with symptoms, medication, lifestyle management, and things like that.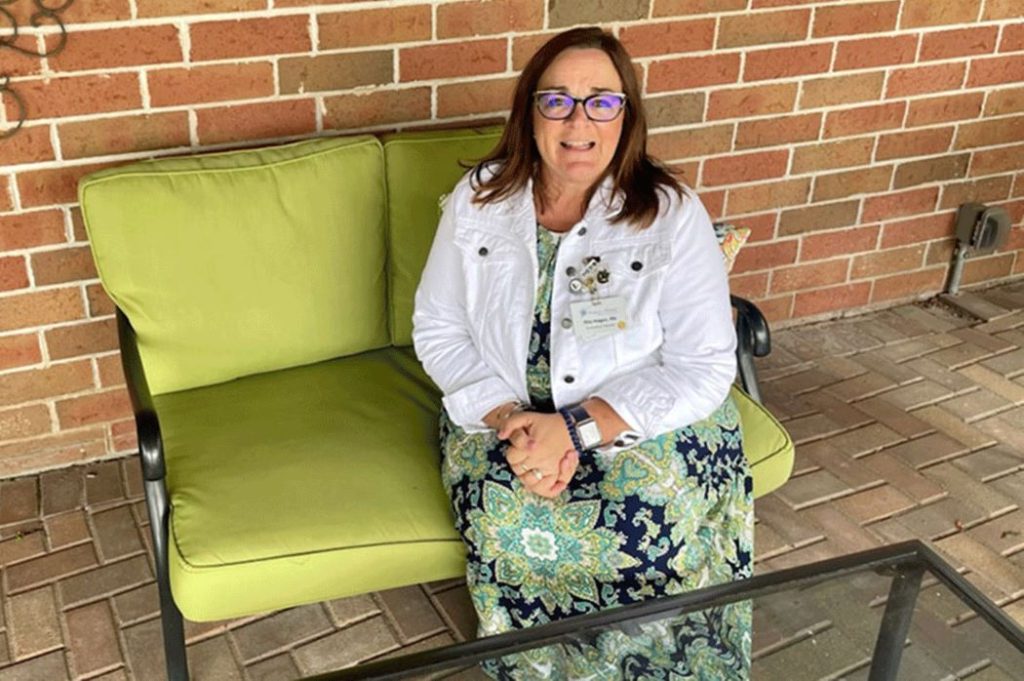 "… When you relieve the symptoms of those kinds of diseases – the symptoms like pain or shortness of breath or just fatigue, constipation, nausea, difficulty sleeping – we help them then gain the strength to carry on with daily life. And it provides them the ability to tolerate medical treatments, because they have more control over their care, and they have a better understanding."
And with its Supportive Care Management and other services, Hospice Alliance helps patients and their families navigate the healthcare system through chronic illnesses that will likely reach end-of-life stages at some point.
"We help navigate that care system," Hagen said. "We can provide that close communication, kind of be that liaison between that patient and that primary care. We can help guide them with difficult and complex treatment choices and give them emotional and spiritual support for them and the family."
Currently, Hagen says, Medicare does not reimburse patients for palliative care, and Hospice Alliance doesn't provide patients with 24/7 care or in-home care through its Supportive Care Management program. But by providing quality-of-life care, Hospice Alliance assists patients to navigate chronic illnesses by helping them to stay out of the hospital, which is good for everyone.
"We believe it's vital for quality of life," Hagen said. "It fits into our mission. But there's also research that shows the benefits of it, obviously, to the patient, the family. … Being in the hospital is not cheap, so if you can prevent a hospitalization, that's helpful for everybody. It kind of meets the needs of, really, our aging population.
"… The best way is to provide care, keeping them out of the hospital, at home."

For more information on Hospice Alliance, visit hospicealliance.org or call 262-652-4400. Business hours are Monday through Friday from 8 a.m. to 4:30 p.m., but assistance is available 24/7.