For the third year, on Saturday, Oct. 7, Kenosha-based Jockey International is sponsoring the Petrifying Springs Biergarten and Kenosha County Parks' Flannel Fest, which will once again feature the Jockey Undie Run.
The Jockey Undie Run, which begins at 11:30 a.m., is a family fun run/walk of just over 3 kilometers. Participants are encouraged to wear their underwear over their pants. The race will be followed by Flannel Fest, hosted by the Petrifying Springs Biergarten, which includes a day of family-friendly activities at Petrifying Springs Park.
Over the past two years, the event has collectively drawn more than 800 "Undie Runners" and thousands of people to the Biergarten for Flannel Fest.
This year, Flannel Fest will feature performances from the Paul Bunyan Lumberjack Show at 1 p.m., 3 p.m. and 5 p.m., a beard contest at 12:30 p.m., a dog fashion show at 2:30 p.m. and live music entertainment from 6 to 9 p.m.
Additionally, activities and entertainment will run from 11:30 a.m. to 3 p.m., including a DJ, food trucks and several kids' events, such as face painting, inflatables, a balloon artist, a bubble artist and more.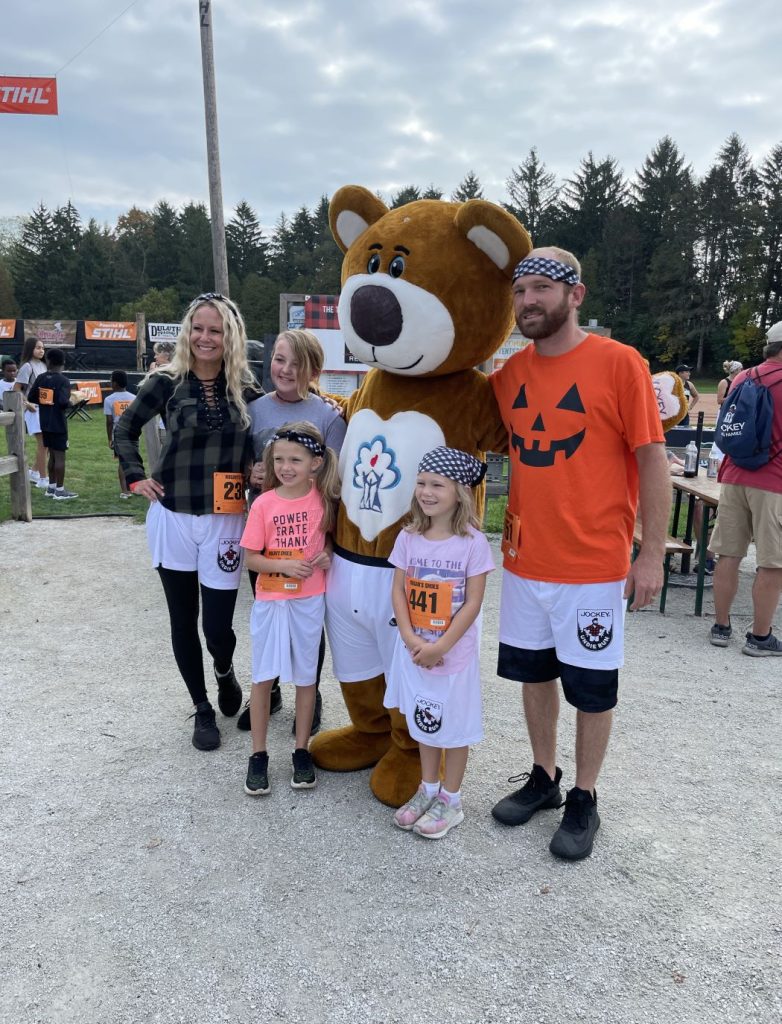 Jockey International was originally founded by the Rev. Samuel T. Cooper in 1876 to help lumberjacks who were suffering from poor-quality socks. So the Jockey Undie Run and Flannel Fest celebrate the company's early history while benefiting the Jockey Being Family Foundation, which provides post-adoption support to families both locally and nationwide.
"It has been awesome to see this event continue to grow year after year," said Jake McGhee, Chief Philanthropy Officer at Jockey, in a press release. "It started out as a funny idea three years ago that could not only bring a fun, family-friendly event to our community, but also help to support foster and adoptive families.
"To see it turn into an annual event that people look forward to is something that we laugh about but are certainly proud of."
"Kenosha County is pleased to partner with Jockey on what's become a fall tradition at Petrifying Springs Park," added Kenosha County Executive Samantha Kerkman. "It's a fun time for families and it's for a good cause, with proceeds benefiting the Jockey Being Family Foundation's generous adoption support efforts."
Registration is now online AT THIS LINK, and the cost is $25 for adults and $15 for kids 12 and under. Participants must pre-register online prior to the event. Registration includes a pair of souvenir Jockey race undies, a race beverage (beer, soda, water or Gatorade), other goodies and access to post-race entertainment.
The course will start and finish at the Petrifying Springs Biergarten and wind through Petrifying Springs Park and Golf Course. Wearing underwear over your clothing is allowed (modesty please, this is a family-friendly event!). Wearing ONLY underwear, however, will not be permitted.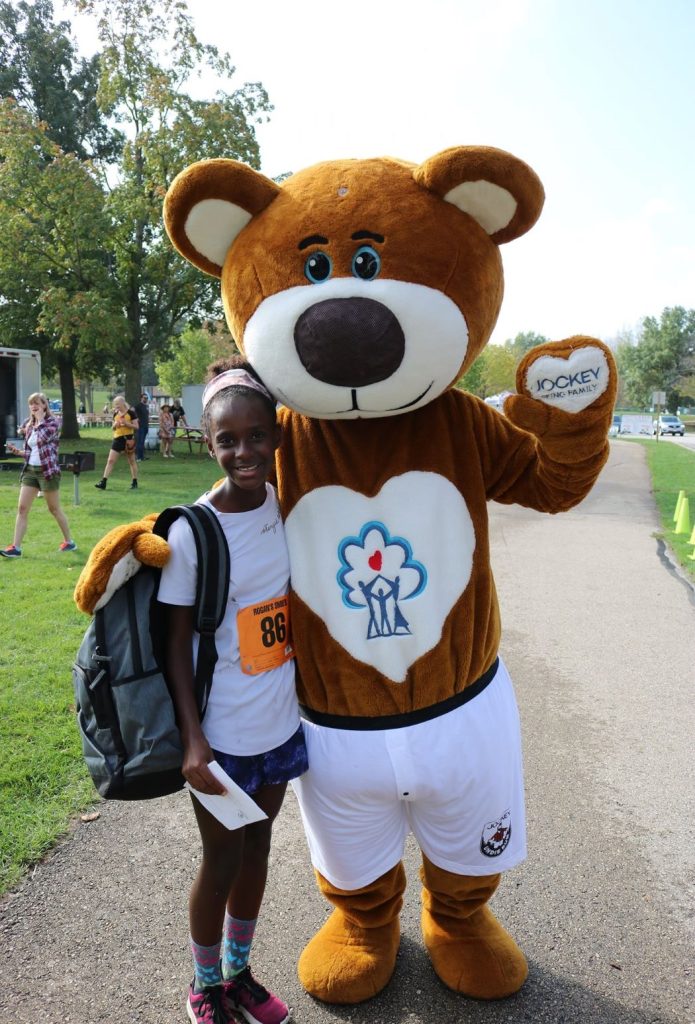 New for this year
For the first time, to build excitement for this year's event, Jockey, Kenosha County Parks and the Biergarten are coming together to host a pre-party on Thursday, Oct. 5, from 3 to 6 p.m.
The "warm-up" event will feature the Jockey No Sweat Fun "Run," which is a 328-foot race at the Petrifying Springs Biergarten.
Tickets to the Jockey No Sweat Fun "Run" cost $20 and include a beverage, brat, other novelty items and race entry. Participants must be 21 years or older to enter the No Sweat Fun "Run" race, and all proceeds raised from the event will also benefit the Jockey Being Family Foundation.
Tickets will be available beginning Sept. 11 on a first-come first-serve basis HERE. For more information, please contact the Jockey Being Family Foundation.
ABOUT JOCKEY
At Jockey, caring and providing comfort is our responsibility. It drives everything we do. It drives us to listen, innovate and improve. To design thoughtfully. To craft skillfully. To give back wholeheartedly.
It's been our motivation since that morning in 1876 when our company was founded as a sock company by a retired minister to serve lumberjacks of the day. Not because manufacturing socks was a glamorous endeavor, but because Reverend Samuel T. Cooper simply believed the feet of hardworking people deserved better. He vowed to make a difference, and he did.
Now, more than 147 years later, our third-generation, family-owned company is still driven to do things better. Today, Jockey® products are sold in more than 140 countries. Our heritage of quality, craftsmanship and care influences everything we touch – from the fabric of each garment to the lives of kids and families in our communities.
We provide comfort and care because it's our responsibility. It's in the fabric of who we are. To
experience the quality and craftsmanship, visit Jockey.com.
ABOUT JOCKEY BEING FAMILY
Jockey Being Family Foundation, LTD., supports and strengthens adoptive families by providing funding to nonprofit organizations. This enables them to provide critical post-adoption services on both the local and national levels, thereby helping adoptive families stay together, forever.
The Foundation is celebrating its 18th year in existence and has provided over $9 million in funding to nonprofit partners that has directly impacted over 350,000 families.
To learn more, visit JockeyBeingFamily.com.