The second Movie Night in the Park, presented by Visit Pleasant Prairie in partnership with Kenosha.com, is this Saturday (Aug. 26) in Prairie Springs Park, adjacent to the brand-new Lake Andrea Beer Garden, at 10023 Park Drive in Pleasant Prairie.
This week's movie is the 2022 computer-animated martial arts comedy film "Paws of Fury: The Legend of Hank," featuring the voices of Samuel L. Jackson, Michael Cera, Mel Brooks, Ricky Gervais, Michelle Yeoh and others.
The movie will begin at 6:30 p.m. and will be played on the two-sided Kenosha.com Advertising Truck. The first Movie Night in the Park, on Aug. 12, presented the original Disney animated classic "The Lion King."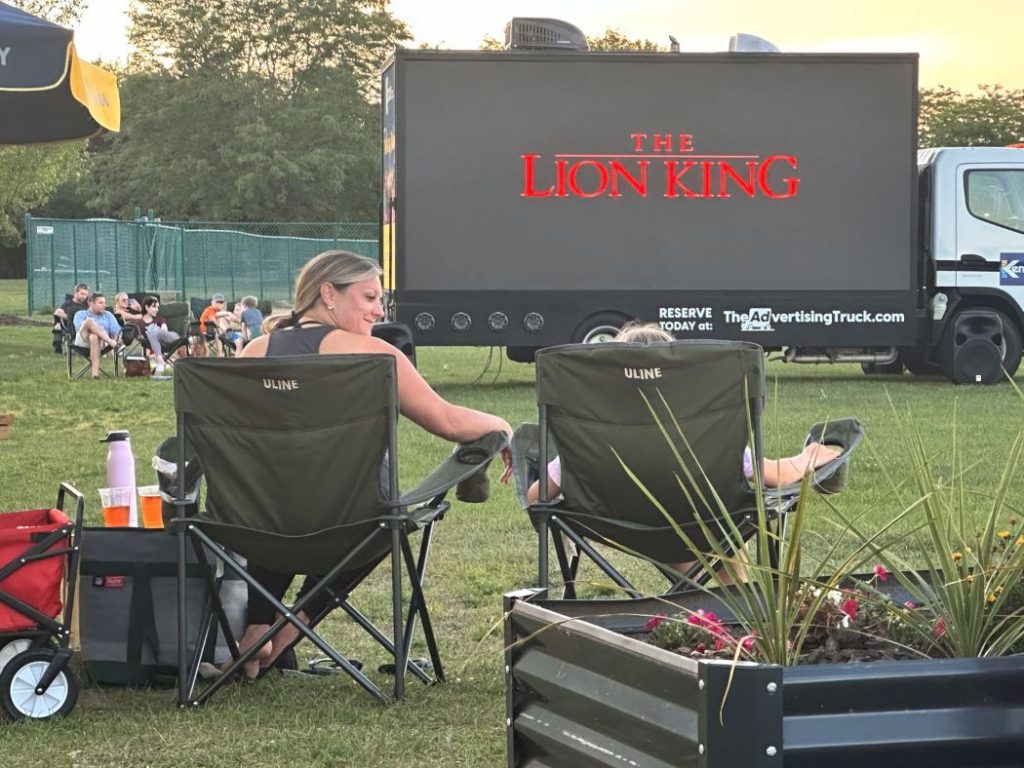 There will not be free popcorn available at the remaining Movie Nights in the Park. However, Smarty's Sweets and Treats and Sweet Corner Ice Cream will be providing treats for sale.
The third and final Movie Night in the Park will be a double-feature on Saturday, Sept. 23, in conjunction with Pleasant Prairie Harvest Fest. That will feature "Coco," followed by "Hocus Pocus."