A great barbershop isn't just a place where customers stop in to quietly get a haircut and get out the door as quickly as possible.
Rather, it's a place where people come for community, friendship, laughs, camaraderie and conversation, all while they get trimmed up for a fresh look.
That's exactly what Kenosha's Tyler Bosch wants his barbershop to be, but he also wants it to be more. He wants it to be a safe haven for the community's youth, a place where they can feel welcome to hang out, and maybe to pick up some sound advice along the way.
That's the mission Bosch, 30, has set out to fulfill through his barbershop, Bosch Cutz, located at 3824 Roosevelt Road. Bosch opened the business about a year-and-a-half ago, and he's trying to spread some goodwill to the community, one customer at a time.
"I think just giving advice and just being here, being available," Bosch said in a phone interview Thursday when asked to identify his best skill as a barber. "Just (for) everyone. Just for clients, everything, I like kind of being a light and kind of being (a source) of knowledge for younger people.
"… I want to be able to create a safe space for kids. I want them to be able to come and hang out and just have somewhere safe to go, and not have to be kind of in the streets or just getting into trouble or anything. They can just come in the shop and hang out. I just want to be able to build relationships with some of the youth in Kenosha."
In that regard, Bosch and his wife, Tessa – along with fellow family, friends and business owners – are holding their second annual Cutz for Christ event this Saturday (Aug. 19) from 9 a.m. to 6 p.m. at Bosch Cutz.
For his wonderful efforts to help the community, Tyler Bosch has been named this week's Kenosha.com Kenoshan of the Week.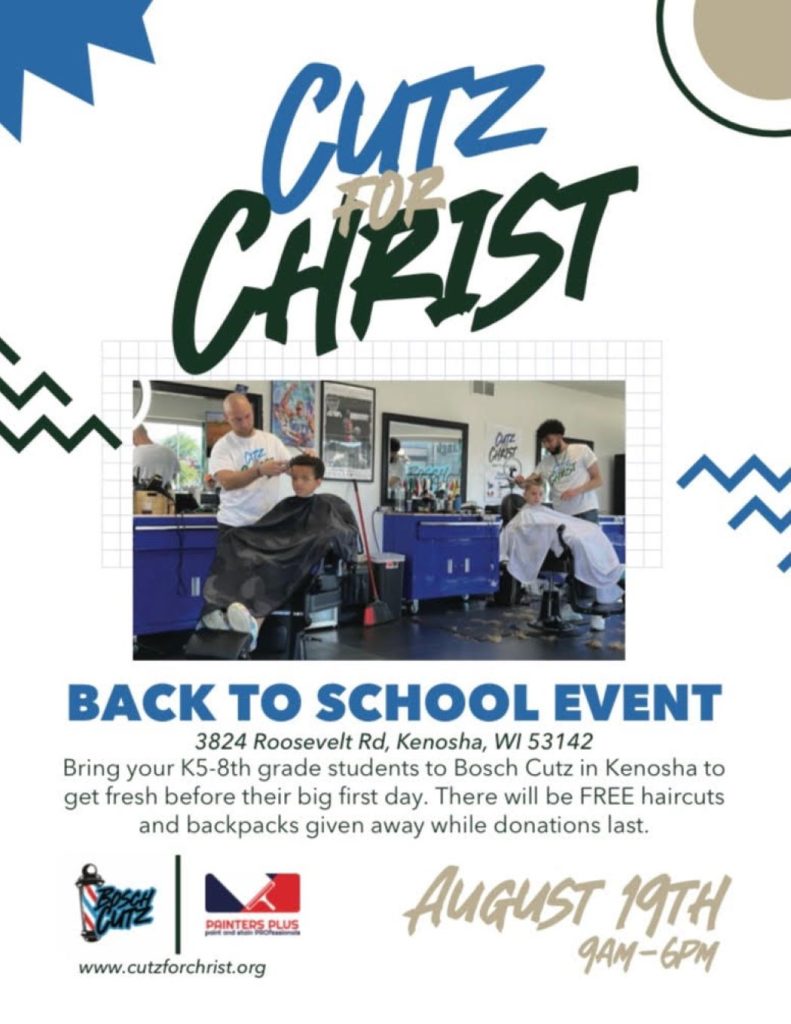 Helping with back-to-school
Cutz for Christ offers free barbershop-style haircuts for the back-to-school rush for boys in kindergarten through eighth grade. Additionally, free backpacks and school supplies will also be distributed to those receiving free haircuts Saturday as long as supplies last.
Bubble Stuffed Balloons, based out of Oak Creek, is donating the backdrop for Cutz for Christ to put Bosch Cutz in a festive atmosphere, CPV Paint and Graphics donated money, and Dre Designs – which does T-shirts and artwork for Bosch Cutz – and Painters Plus are helping out with the event, too.
For more information, visit cutzforchrist.org.
At last year's inaugural Cutz for Christ, Bosch said he and his staff did about 50 free haircuts. With three barbers available this year, one more than last year, Bosch said he's hoping to do at least another 50 haircuts but could "probably get like 60, 70."
All in all, Cutz for Christ is just a way to help area families out with their back-to-school needs.
"We just wanted to reach out to the community," Bosch said. "Times are tough for everyone, so it's like we want to be able to try and give back as much as we can. I know going back to school can be very expensive – backpacks, haircuts and school supplies.
"Stuff adds up. We just want to be able to give back a little bit."
Additionally, Cutz for Christ did an impromptu Christmas event last year, and Bosch said he hopes to do about three charity events for the community each year going forward.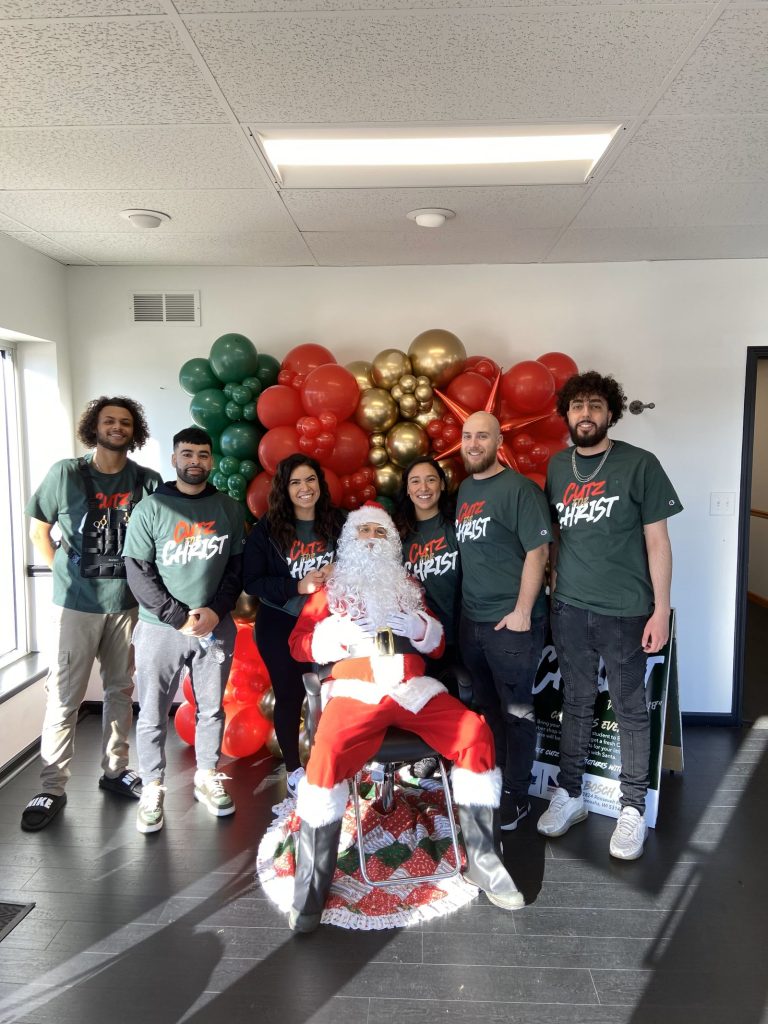 Passion for barbering
Bosch, originally from Sturtevant, first got into barbering in eighth grade, just cutting hair for friends as a fun little hobby.
"It was really random, how I started, as a kid in eighth grade who started cutting hair, and he was actually pretty good," Bosch said. "I thought it was kind of cool. So then that summer, I cut hair on a couple of my buddies."
With a laugh, however, Bosch said he soon realized, "I really suck." But he wanted to get better at barbering, so he started seriously learning the craft.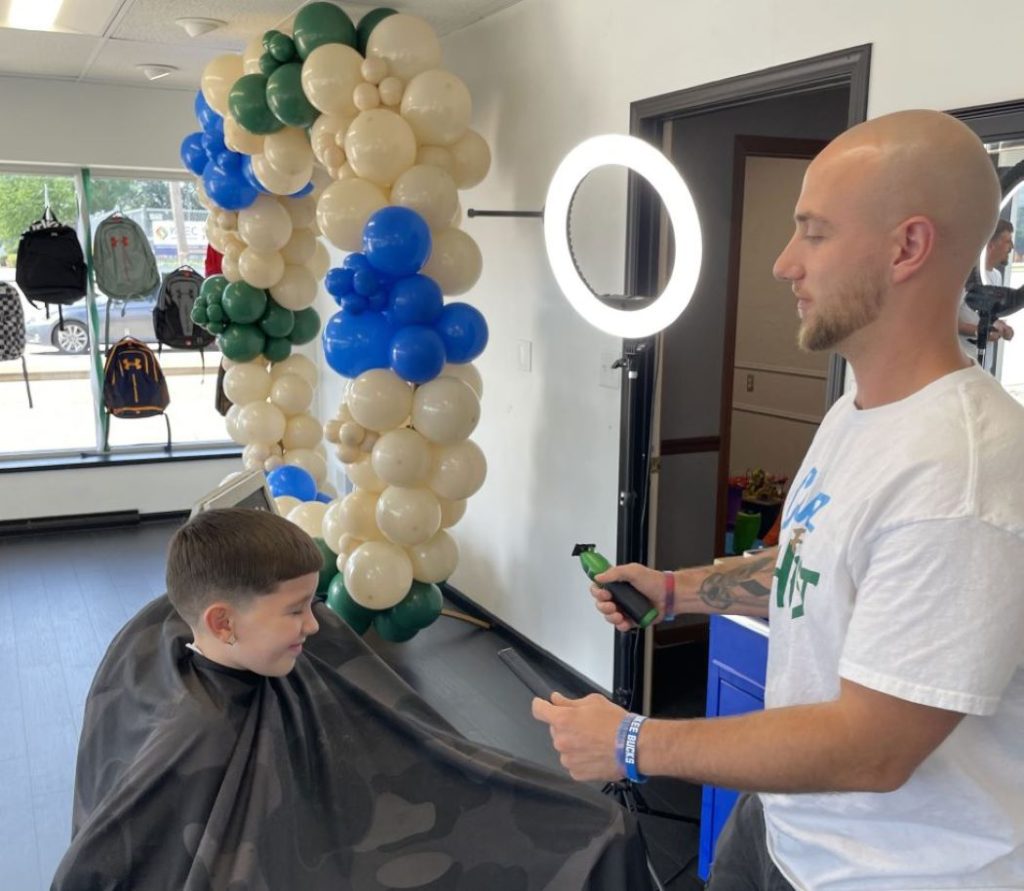 "Probably in the middle of high school, I started going to barbershops and talking to barbers and kind of seeing, like, how much they make, and what's their life like and everything," Bosch said. "I thought it was really cool, so I just kind of wanted to pursue that.
"And then I had a barbershop in my mom's basement, so I always kind of figured I would have my own business one day."
Today, Bosch's entrepreneurial dream has been realized with Bosch Cutz, and he says business is going well over a year into it now.
"It's been really good," Bosch said. "It's super busy. Three barbers, really busy and everything. It's been a blessing, for sure."
Bosch, Tessa and their two children – who will be 3 and 1 next month – are now full-fledged Kenosha residents, and they've been doing many of the things Kenoshans love doing during the beautiful summer months.
"We love the Dream Park," Bosch said. "We like going downtown, kind of walking around. We like going to Lakeshore Nutrition, that's one of our favorite spots, (and) Slip 56. We love Scoops Ice Cream.
"… All the summer stuff, yeah."