A Big Mac and a good night's sleep proved to be a championship combination for Cameron Huss.
That was the order of business for Huss – a Tremper High School graduate and senior-to-be for the University of Wisconsin men's golf team – when he was forced to wait overnight to finish off what is now the biggest victory of a golfing career that's been rocketed up a few notches in stature after an amazing summer.
On Wednesday evening, Huss was on the 15th green at SentryWorld in Stevens Point – which recently hosted the U.S. Senior Open – holding a three-shot lead in the fourth and final round of the 103rd Wisconsin State Open. He was merely a green and three more holes away from completing a career-changing victory, but there just wasn't enough daylight left.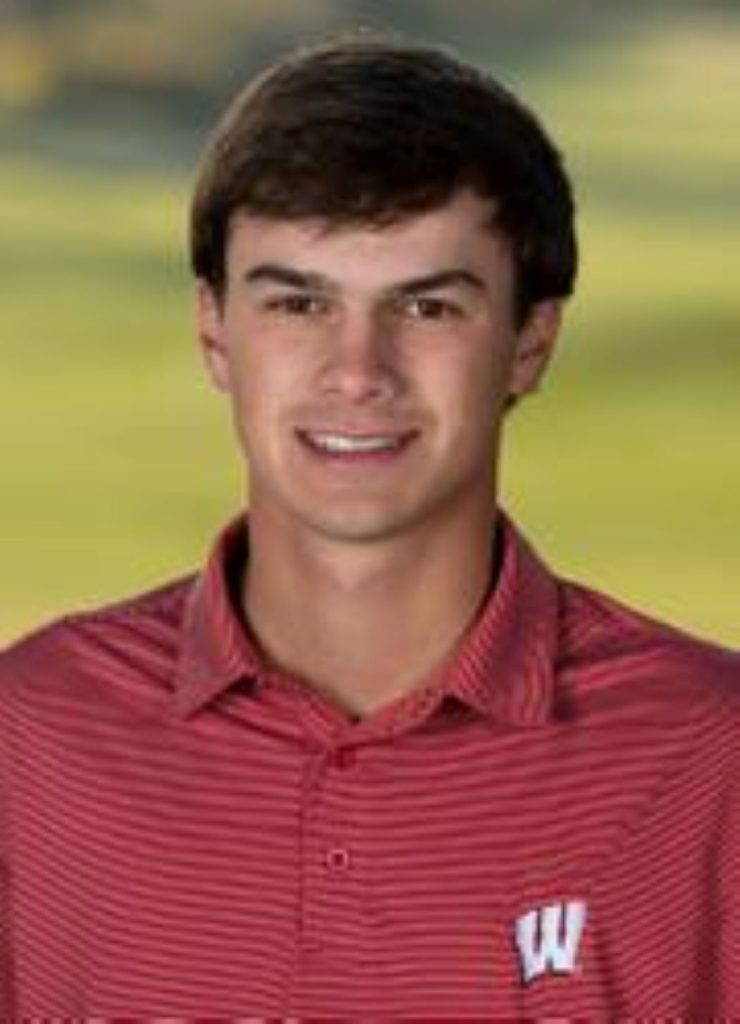 With darkness setting in, the remainder of the State Open was put on hold to be finished up Thursday morning.
So Huss and his hotel roommate – former UW teammate Griffin Barela, also competing in the State Open – headed to dinner. And since it was so late and they just wanted to eat something quickly, McDonald's was a logical choice.
Huss scarfed down the old standby, the Big Mac, went to sleep, came back to SentryWorld on Thursday morning and finished his sparkling 72-hole run with an unflappable demeanor, recording four straight pars to cap off a three-stroke State Open victory over second-place Harrison Ott of Brookfield.
With a 2-under total of 282, starting with Monday's opening round and finishing Thursday with the completion of the fourth and final round, Huss was the only player in the entire field to finish under par for the tournament.
"Yeah," Huss answered without hesitation when asked if this was the biggest win of his career.
And it required navigating the unique, and possibly nerve-wracking, situation of having to sleep on a lead overnight. But Huss is a cool customer, and he was apparently unfazed by the overnight delay.
"That was the first time I had to do something like that," he said in a phone interview Thursday morning, shortly after his victory. "It was a long day, so (we) just grabbed some food and kind of went back to the hotel.
"… We just grabbed some McDonald's (Wednesday) night and checked back into the hotel that we had already checked out of and went to bed."
Sparkling summer
With the State Open victory, Huss – who's still playing as an amateur with another year of college golf remaining – capped off a summer season that has to rank among the best for anyone in the annals of the Wisconsin summer golf circuit.
In late June, Huss won the prestigious Ray Fischer Amateur Championship at Riverside Golf Course in Janesville, firing a 72-hole total of 19-under-par and then defeating Ross Thomson, the assistant coach on Huss' UW men's golf team, in a playoff.
Then, in mid-July, Huss led the 122nd Wisconsin Amateur Championship at Erin Hills – once the site of a U.S. Open – after three rounds before finishing second with a 72-hole total of 3-under-par.
So, in the three biggest summer golf events in Wisconsin this year, Huss won two and placed second in the other, finishing under par in all three for a total of 24-under.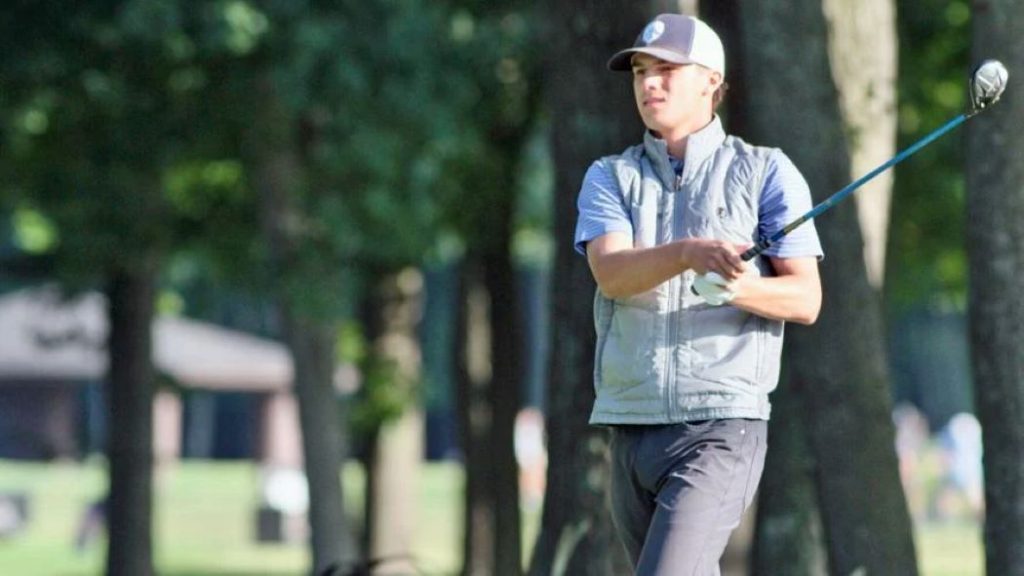 And he proved this week that he could put on that finishing kick after not quite being able to pull it off a month ago in the State Amateur. This week also served as a nice consolation prize of sorts for Huss after he fell just short last month of qualifying for the U.S. Amateur Championship.
Huss had badly wanted to qualify for that prestigious tournament, but because he didn't, that opened up his schedule to compete in the State Open, to championship results.
"It definitely all kind of came to fruition this week," Huss said. "After the State Am, being in contention there helped, for sure. Just kind of used that experience this week to close the deal.
"… I don't think it was really anything different (from the State Amateur to the State Open). I think it just kind of went my way this week. Maybe just a little more experience, feeling a little more comfortable in the situation, but that was about it."
Well, there was one big difference, because the State Open field includes professionals, whereas – as its name implies – the State Amateur is only amateurs. So Huss, who plans to turn pro sometime after his UW career is over, proved that he could compete with and defeat the top pros in the area.
Ott, who Huss topped by three strokes this week, is a professional who plays on the PGA Tour Canada.
"It means a lot," Huss said of besting the deep and talented State Open field. "It's still all the really good amateurs in the state, and then you throw in some of the guys that are now playing pro golf who were once kind of dominating the summer amateur circuit.
"It means a lot to compete with them and come out on top."
It's also remarkable how successful Huss has become, given that he's essentially self-taught and still doesn't use a swing coach. In a world where most players come up on private courses with all sorts of instruction, Huss learned the game by playing Kenosha County's public courses, Petrifying Springs and Brighton Dale Links.
"He's just super mature," Ott said of Huss to Wisconsin.Golf's Gary D'Amato following Thursday's final round. "I've said it to a lot of people: He just really knows how to play golf.
"… Very simple. Very mature. And easy-going on the golf course. He just knows how to play golf. I was really impressed."
Up next
Now, Huss will focus on what he hopes to be a special senior season with the Badgers. The fall season officially starts Sept. 1 and runs into mid-October, then the spring season culminates with the Big Ten Championships and the NCAA postseason.
Last spring, Huss helped lead the Badgers to their highest finish in the Big Ten Championships in 27 years, which also led to an at-large berth in the NCAA Regionals.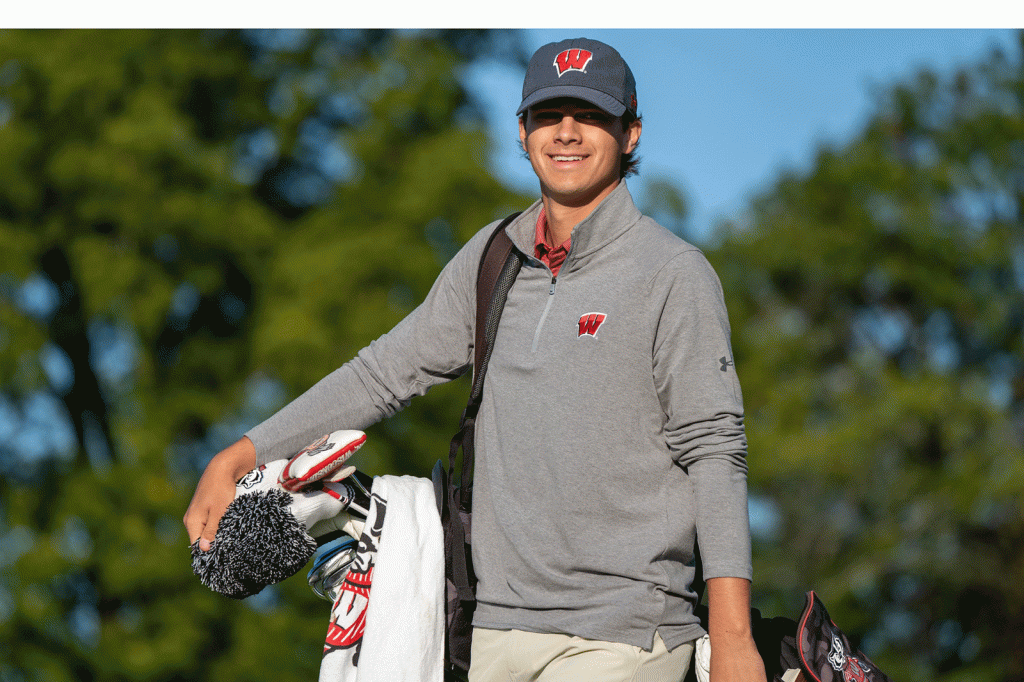 Personally, however, Huss didn't feel like he played his best golf throughout his junior collegiate season. But after this summer, he couldn't possibly be going into his senior season with more momentum.
"It gives me a lot of confidence to hopefully start playing some good golf at the college level again and try and get some team wins," Huss said. "Hopefully, we'll make some noise next spring in Big Tens and NCAAs and stuff like that."
Huss was named the Kenosha.com Kenoshan of the Week back in May, after he had helped lead the Badgers to the NCAA Regionals, was named the team's recipient of the Big Ten Sportsmanship Award and advanced out of a U.S. Open local qualifier.
To read that story, click HERE.