It wasn't hard to pin down where Cameron Huss might be during the summers when he was growing up in Kenosha.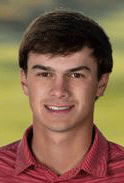 During the day, he was probably playing golf at one of Kenosha County's two public courses, Petrifying Springs or Brighton Dale Links. Then, at night, he was likely playing baseball at Little League Park.
"Growing up, it was a lot of golf and baseball in the summer," Huss recalled in a phone interview this week. "I spent a lot of days on the golf course and a lot of nights at Little League Park."
Well, all that time is paying off for Huss, specifically on the golf course.
Huss, who graduated from Tremper High School in 2020, is now finishing up his junior season for the University of Wisconsin men's golf team. Majoring in consumer behavior and marketplace studies in the classroom, Huss wrapped up his academic year on Monday by completing his last final exam.
"Yeah, all done," he said on Tuesday. "It feels good to be done with school, and I can just focus on golf and work a little bit this summer."
Huss' college golf season is not yet finished, however, as he and the Badgers will be competing as a team in an NCAA Regional next week Monday through Wednesday (May 15-17) at Eagle Eye Golf Club in East Lansing, Mich. Huss was also his team's selection to receive the Big Ten Sportsmanship Award this season.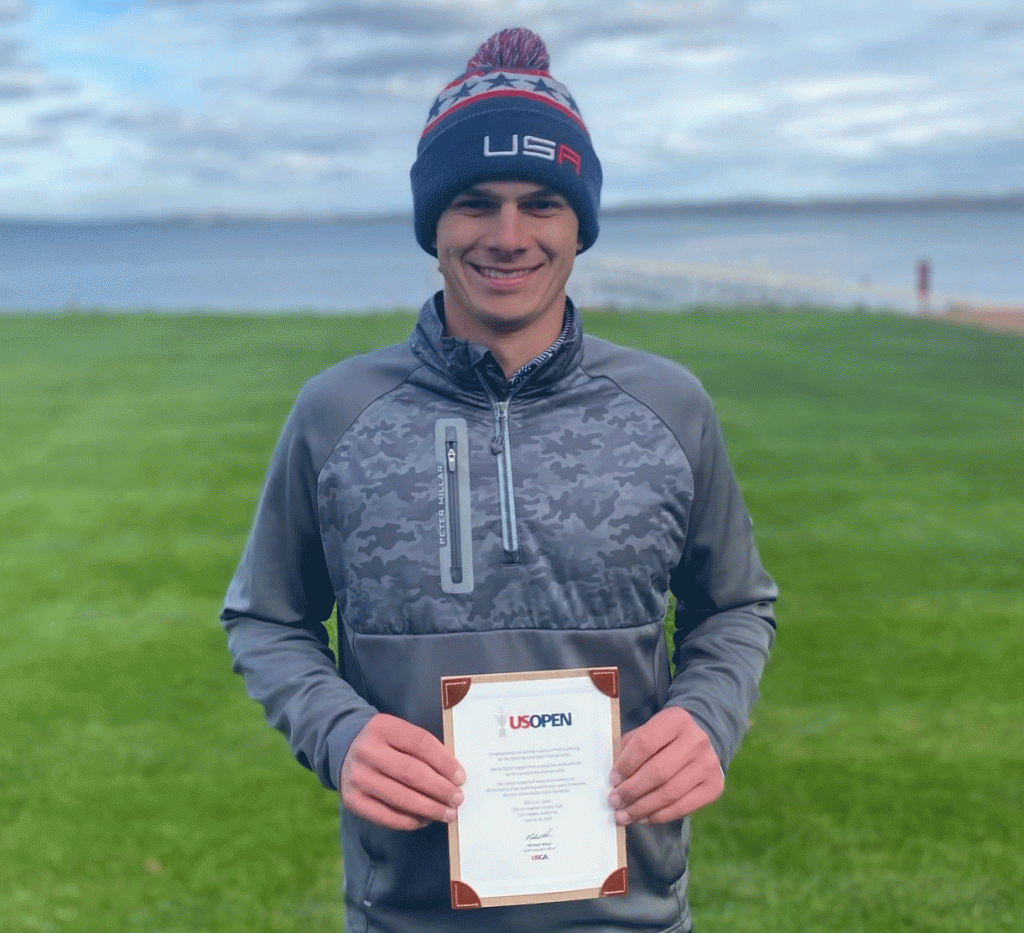 Additionally, in a U.S. Open local qualifier on May 2 at Bishops Bay Country Club in Middleton, Huss tied for second place at 1-under par 71 to advance to U.S. Open final qualifying for the second year in a row. If he advances through that, Huss will be in the field for the 123rd U.S. Open at The Los Angeles Country Club from June 15-18.
For his latest achievements in golf, a sport he now has a realistic shot at competing professionally in in the near future, Huss has been named the Kenosha.com Kenoshan of the Week.
Self-taught player
Huss is something of an anomaly among his peers in golf. He still doesn't have a swing coach, which is not common for NCAA Division I scholarship players who compete and succeed at the high level that Huss does.
Huss acknowledges that obtaining a swing coach is probably something he'll need to do if he plans to turn pro after graduating from UW. But for now, he prefers to rely on feel and trust what he does on the golf course.
In other words, Huss likes to keep it simple, or, as he puts it, to not get too wrapped up in "golf swing."
"I'll have our coach or assistant coach, if something gets off, kind of take a look at something," he said. "But still just kind of going all on feel and just trying to play golf, not 'golf swing.'"
In fact, Huss thinks his approach may actually help him on the course compared to other players who may get too wrapped up in the technicalities of the swing. There's an old saying in golf that goes, "They don't ask you how, they just ask you how many."
"I know a lot of guys in college golf who were great junior players and kind of fizzle out a little bit, just cause they get too caught up in 'golf swing,'" Huss said. "It plays a little to my advantage just knowing that, if something gets off, just take a couple videos and check the basics — alignment, grip, posture, stuff like that — and then just get back out there and learn how to get the ball in the hole."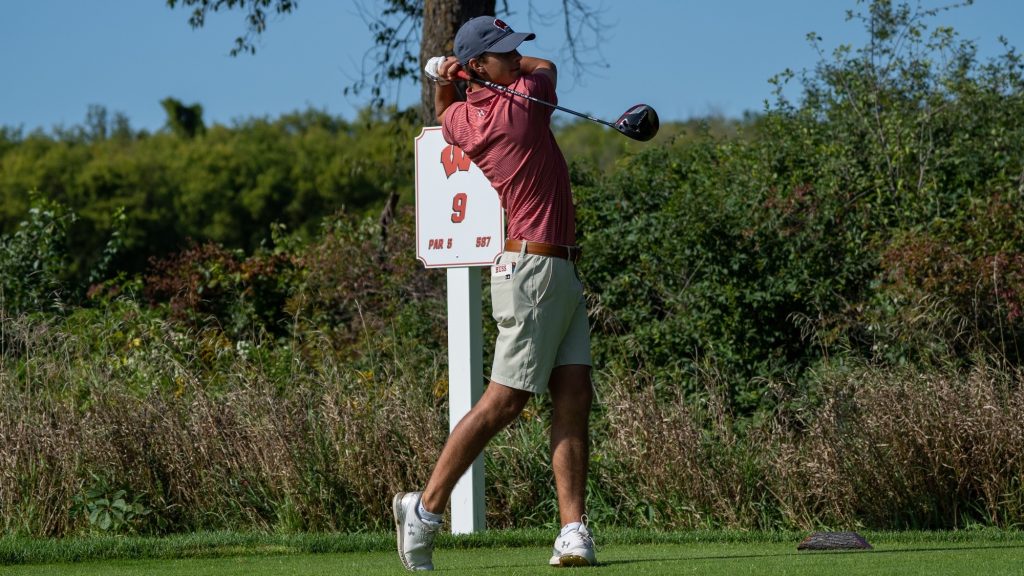 Huss also didn't grow up playing on select private courses with private swing coaches, though he did participate in junior lessons on Fridays at Kenosha Country Club. He was more inclined to head out to Pets or Brighton Dale and just play.
"I had that junior pass out there," Huss said. "It was just every summer day waking up and nagging my mom or dad to drop me off at the course, and then they would pick me up after work. So I was out there a lot."
Additionally, Huss was always a multi-sport athlete. He played baseball for years and basketball when he had to put the clubs away for the winter. In fact, as a senior, Huss was a key reserve on the Tremper boys basketball team that reached the Wisconsin Interscholastic Athletic Association Division 1 sectional finals and was unfortunately denied a chance to reach the State Tournament when the end of that season was canceled due to the pandemic.
As a senior, Huss was named the Holy Rosary Sports Night Outstanding Male Athlete of the Year. That was mainly for his achievements in golf, in which Huss finished fifth as a junior in the WIAA Division 1 State Tournament before his senior season was wiped out by the pandemic, but it was also because he was a great all-around athlete at Tremper.
"I think it's important to, up until high school at least, play a bunch of sports," Huss said. "Especially college coaches, if you want to get into college golf, they like to see athletes. They want to recruit kids that have all the athletic ability and can be taught to do certain things with the golf swing.
"And I just think growing up on public courses, it kind of teaches you to be a little gritty and just kind of go out there and do the work and (not) feel like you need a private course and nice facilities. If you've got any sort of facility, you can put in the work and just get better."
Consistent success
Since graduating high school, Huss has racked up high finishes at an impressive rate, both in collegiate competition for the Badgers and in summer amateur events that feature the top players in the state and country.
Huss finished 12th individually at the Big Ten Championships from April 28-30 at Galloway National Golf Club in Galloway, N.J., carding a two-round total of 1-over 143. He also helped Wisconsin finish third as a team, its highest finish at the Big Ten Championships in 27 years, and receive an at-large bid to the NCAA Regionals.
Huss qualified for regionals as an individual last year, but going as a team this time around is extra special.
"We've put in a lot of hard work this year," Huss said. "We're trying to make it the expectation of the program every year that the postseason is where we want to be."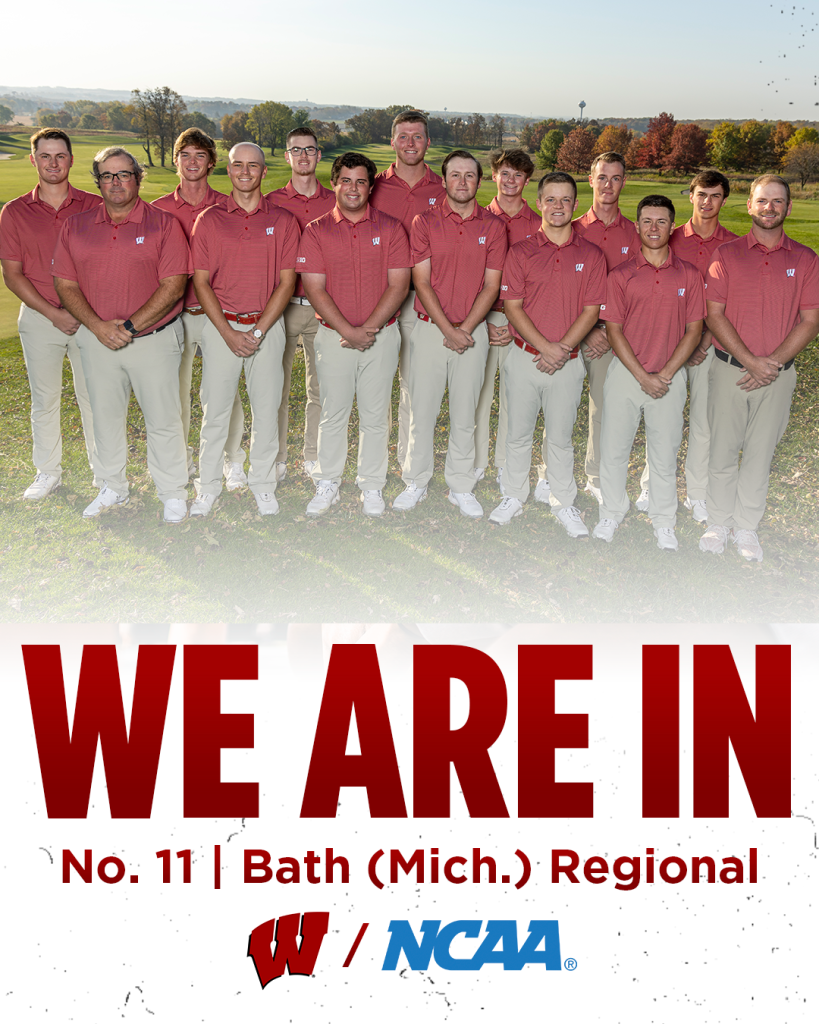 Huss also earned his team's Big Ten Sportsmanship Award, also a terrific honor.
"I think they try to pick a guy who's been there a couple years, and someone who could be a so-called leader on the team," Huss said. "So that kind of means a lot to me to know that the other guys, coaches, that's kind of how they view me."
Following the Big Ten Championships, Huss had a quick turnaround to compete in his U.S. Open local qualifier. He said the Badgers were stuck in Philadelphia overnight trying to travel back home, so Huss didn't get back until midday on a Monday, then he had to compete in the qualifier the next day.
Still, in cool, windy conditions at Bishops Bay, Huss played steady golf to advance to the U.S. Open final qualifying stage.
"I just played steady," he said. "Didn't really make any putts, but just never got out of position, just kind of knew even, 1-under was going to get through. Pretty steady round, stress-free, and just made a little par on 18 to get through."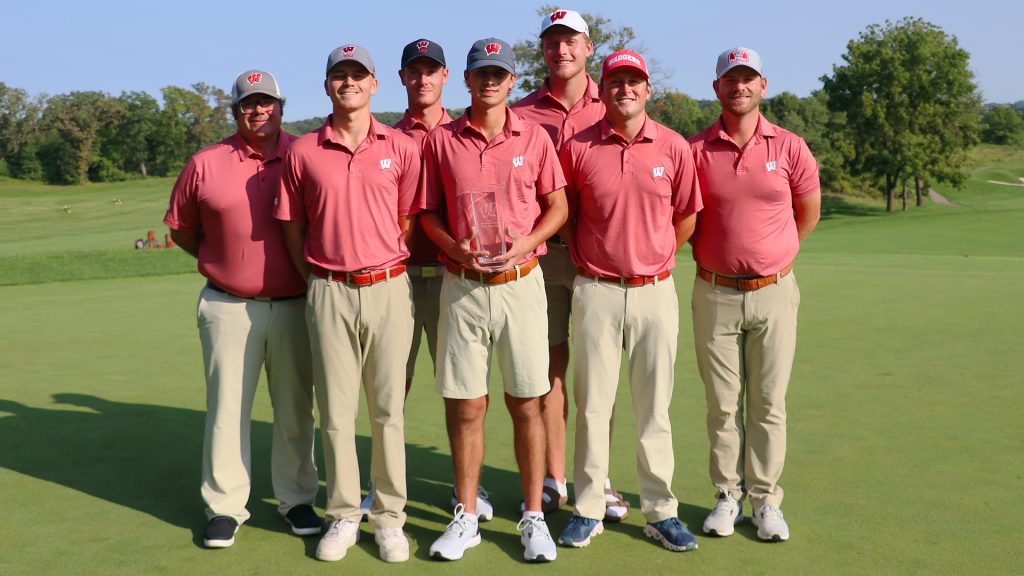 That type of consistency, just the ability to grind out solid scores and not get too up or down, is evidence of how much Huss has matured on the course during his college years.
"When I look at my game now — back then, I would shoot a couple under, and I was pretty ecstatic," he said. "Versus now, it's kind of the expectation."
Next comes the immense challenge of U.S. Open final qualifying, a 36-hole grinder that's often referred to as "the longest day in golf." Huss said he'll likely be playing on June 5 at Springfield Country Club in Springfield, Ohio, which was his first choice.
Last year, Huss had surgery to remove his appendix just prior to competing in the U.S. Open final qualifier. He played pretty well, finishing just three shots out of a playoff to advance to the U.S. Open. He said it was also a huge learning experience competing against such high-level golfers, including PGA Tour pros who don't have automatic spots in the U.S. Open and must get into the field through sectional qualifying.
Last year, for example, Huss played in a group with Peter Malnati, a PGA Tour veteran. As its name implies, the U.S. Open is a true "open" tournament, meaning anyone with a 2-handicap or better has a chance to qualify.
"Definitely playing with Peter last year was a little eye-opening," Huss said. "You're trying to focus on your own game. But at the same time, you're kind of watching what he's doing, because you're hoping to be kind of in his shoes in a couple years.
"Those guys, once you get to a certain level, they're a little more fine-tuned, they hit it a little better, but everybody kind of looks the same. They just find a way to get the ball in the hole a little quicker. They've got a little tighter of a miss, and they all putt it really well."
Up next
This summer, Huss will be working at an internship and, as usual, will be playing on the summer amateur circuit around Wisconsin and elsewhere.
Huss had a great summer in 2022, tying for 13th in the State Amateur Championship and placing third in the State Open — which includes pro golfers — missing a three-way playoff for the championship by just two shots.
Huss plans to play in those events again this summer, though the U.S. Amateur Championship coincides with the State Open, so he said he would compete in the U.S. Amateur if he qualifies for that prestigious event. Additionally, Huss plans to get into some events on the Elite Amateur Golf Series.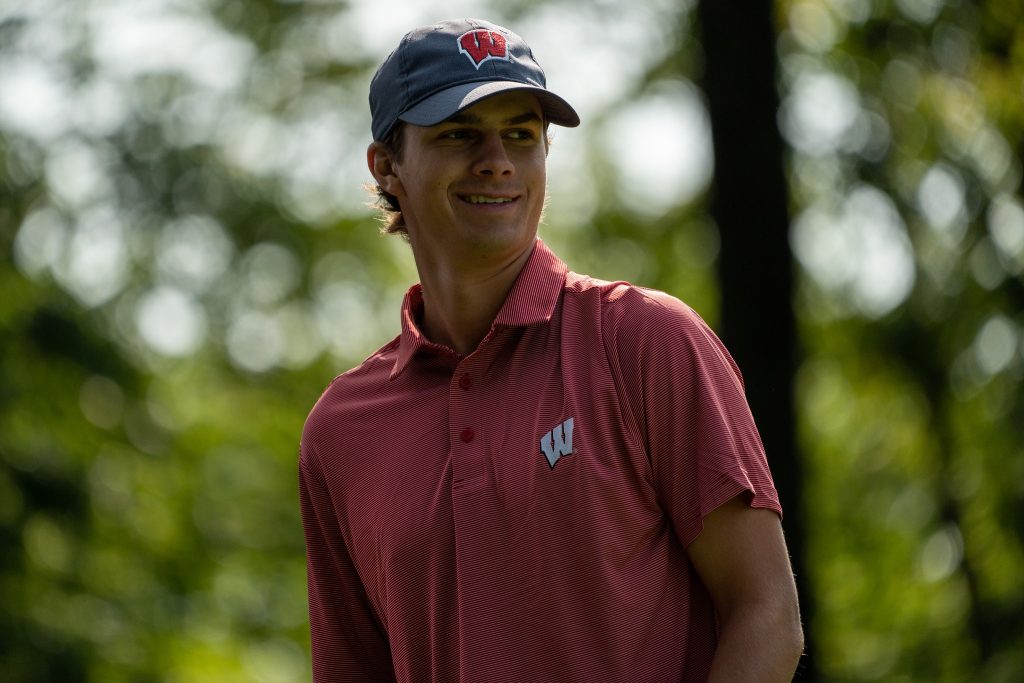 Though he spends most of his time in Madison these days, Huss said he'll be back in Kenosha to attend his sister Hannah's graduation from Carthage College later this month, and he may even try to play golf with his dad, Greg, at his old stomping grounds of Pets or Brighton Dale.
Huss then has another season of golf with the Badgers before graduating next spring.
After that, whether it's next summer or soon thereafter, Huss plans to make a run at being a professional golfer.
"That's the goal," he said. "That's the dream."
NOTE: To nominate a Kenoshan of the Week, click HERE or email Andrew@Kenosha.com.