Over the three days from June 17-19, the five members of the Indian Trail–Shoreland Lutheran co-op high school girls bowling team bowled a whole lot of games.
So after the team wound up with a stellar fourth-place finish over those three days at the 2023 U.S. High School Bowling National Championships in Beavercreek, Ohio, there was as much exhaustion as there was excitement.
"I was happy for it to be over, because it was 11 o'clock at night," answered Indian Trail/eSchool graduate and Marian University (Wis.) freshman-to-be Brianna Clemons – to a chorus of laughs – when the team was asked what its first reaction was upon securing that high finish.
Indeed, the team's fourth-place finish was well-earned. And Monday night (Aug. 14), the team's five girls gathered at Guttormsen Recreation Center to receive some much-deserved recognition and to talk with Kenosha.com about their experience two months ago.
Two of the team members are about to head off to college, as Clemons said she'll move into Marian University in Fond du Lac on Aug. 25 and Ashlee Murawksi – an Indian Trail graduate – is set to move into the University of Nebraska-Lincoln on Wednesday (Aug. 17) to begin her time as a Cornhusker.
Meanwhile, the other three team members are about to begin another year of high school, as Miley Brooks will be a junior at Shoreland Lutheran and Ella Pounders and Nicole Weber will both be sophomores at Indian Trail.
The team was led by head coach Duane Murawski, a veteran Kenosha bowler with over 15 years of coaching experience. Murawski was assisted by John Brooks, a member of the Kenosha United States Bowling Congress Hall of Fame who holds the city record with an 897 series, a record that may never be broken.
The team compiled a 9-2 record in district events, with an overall average of 186.6, and won the girls varsity district team event to secure a bid to the High School State Tournament.
In the district event, Murawski, Weber and Clemons placed second, third and fourth, respectively, in scratch singles, while Pounders placed third in handicap singles. The team had high Baker games – a format in which a single game of bowling is shared by an entire team – of 280 and 297 during district competitions in January and February.
According to Duane Murawski, a 290-plus Baker game is very rare in the annals of Wisconsin high school bowling, happening only once or twice a year, usually by boys teams.
In the State Tournament, the team qualified in second place with a 15-game average of 190.3 and then placed third overall and advanced to the U.S. High School Nationals in Beavercreek, Ohio.
At nationals, the team compiled a total of 3,484 for a 194 average over 18 games – 15 traditional and three Baker – to place fourth. The qualifying cut was the top 24 teams out of 35.
The team then advanced through three "survivor rounds" of three Baker games each, shooting a 540 in the first round, a 536 in the second round and a 578 in the third round to make it into the final four teams, eventually placing fourth with an impressive overall tournament average of 187.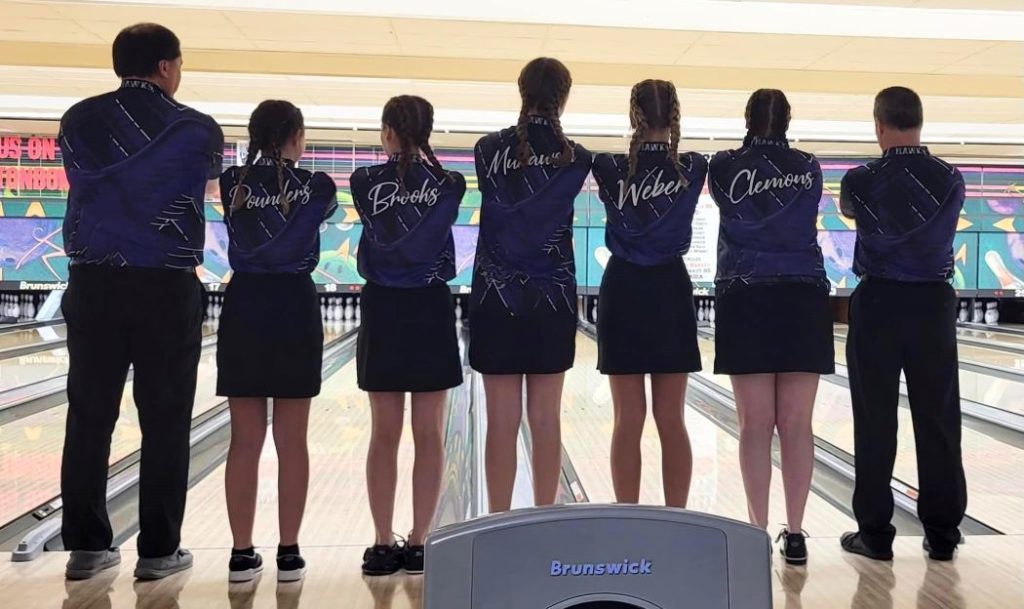 There was also a singles competition at nationals, with Murawski, Weber and Books each qualifying in that event. Brooks and Weber placed 48th and 53rd, respectively, while Murawski advanced through three "survivor rounds" and finished in fifth place with a total pinfall of 1,903 for an average of 211 in the singles competition.
It was a great experience overall for the entire team. Duane Murawski said this was the first team he's taken to the U.S. High School Nationals.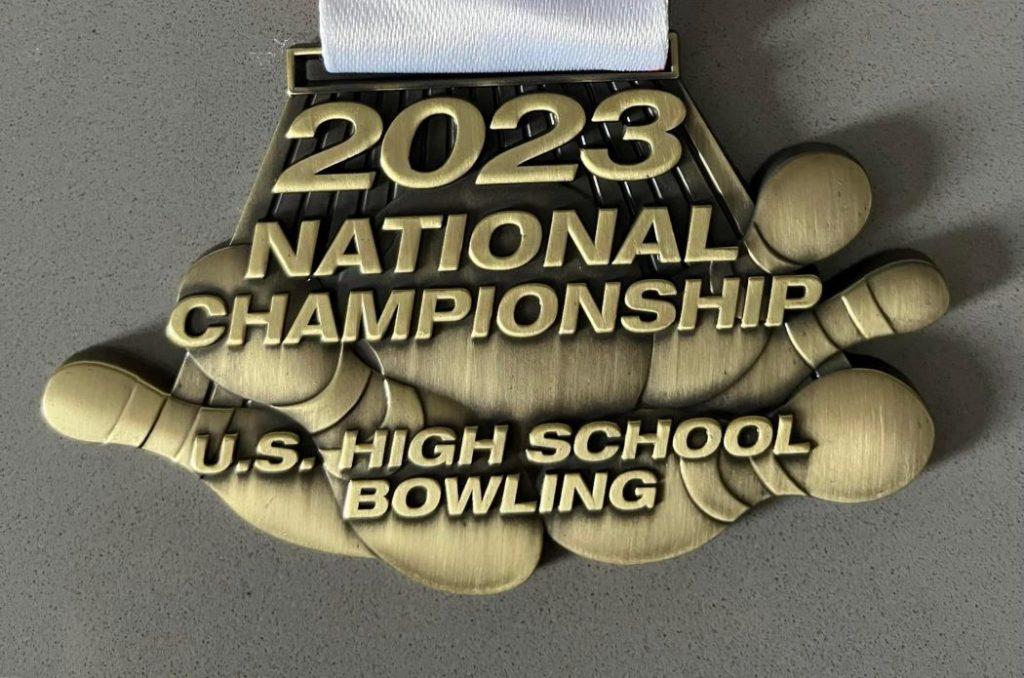 "I've had a lot of teams that scored well throughout the years, but this team gelled, definitely, as a team," he said on Monday. "They were the best team that I've had over the last six years, (coaching) high school. They did really well."
Here is a little more on each of the team members. The year in school is what they will be for the upcoming school year:
MILEY BROOKS (Shoreland Lutheran junior)
Bowled lead-off (frames 1-6).
Also plays softball.
High game: 279; high series: 713.
Coach Duane Murawski says: "She is a very accurate player and cleans frames – very few opens. I thought it was important to start each game off the best we could and get momentum running early, so she became our lead-off bowler. … We depended on her a lot in this position. She showed no fear and excelled!"
ASHLEE MURAWKSI (Indian Trail graduate, University of Nebraska-Lincoln freshman)
Bowled anchor (frames 5 and 10).
Has bowled two career 300 games.
Qualified in second place for the Wisconsin High School State Singles Tournament with a 642 and made it through semifinals, averaging over 200 for six games, before falling in the stepladder finals to place third.
Previously a member of the Kenosha middle school team that won a Middle School State Championship.
Won the Pepsi State Championship for the U18 girls division in the 2021-22 season.
High game: 300; high series: 757.
Coach Duane Murawski says: "She is a quiet leader, letting her bowling do most of the talking and leading. She has worked very hard on her game over the years, and it is very apparent in her violent follow-through and personal accolades."
ELLA POUNDERS (Indian Trail sophomore)
Bowled frames 2 and 7.
Had only bowled for about 15 months by the time of nationals in June.
Fun fact: Is a huge Chicago Cubs fan and is close friends with teammate Nicole Weber, who talked her into joining the middle school team the previous season.
High game: 247; high series: 635.
Coach Duane Murawski says: "Portrays great form/style, is a very good listener and fast learner. Several times throughout the season, she showed glimpses of who she can become in bowling and performed outstandingly, helping guide the team to victory. I would look for big things to come from her as she gains more experience."
NICOLE WEBER (Indian Trail sophomore)
Bowled frames 4 and 9.
A clutch performer who fired many key 9th-frame strikes to set up the opportunity for the team to win.
Won the Pepsi State Championship for the U15 girls division in the 2021-22 season.
Father, Jason Weber, was inducted into the Kenosha USBC Hall of Fame this year.
High game: 279; high series: 749.
Coach Duane Murawski says: "Was great to have on the team this year. She is a great bowler and has the personality to go with it – great teammate. She comes from a bowling family, and her bowling form shows it. She has many high scores and personal accolades in front of her – look out, girls!"
BRIANNA CLEMONS (Indian Trail/eSchool graduate, Marian University-Wisconsin freshman)
Bowled frames 3 and 8.
Was a member of the Kenosha middle school team that won a Middle School State Championship.
Led the qualifying for the 2022-23 District 3A girls scratch singles event with a 693.
Will compete on the women's bowling team at NCAA Division III Marian University, beginning in September.
High game: 278.
Coach Duane Murawski says: "She is our quiet bowler. She is there to bowl well and help the team in every way possible on the lanes. Showed big strides of improvement from the prior year to this year."