Kenosha native Melvin Gordon has signed with a new NFL team for the 2023 season.
As reported late last week through ESPN's Adam Schefter via a league source, Gordon reached an agreement with the Baltimore Ravens on a one-year deal worth up to $3.1 million.

Though the Ravens will presumably be the third team Gordon plays for, this technically marks the fourth NFL stop for the veteran running back, who will be entering his ninth professional season.
The former Bradford High School star was drafted by the San Diego/Los Angeles Chargers with the No. 15 overall pick in 2015 after a standout college career at the University of Wisconsin. He spent his first five seasons with the Chargers and the last three with the Denver Broncos after signing there via free agency following the 2019 season.
However, after being released by the Broncos last November, Gordon was signed to the Kansas City Chiefs' practice squad just days later. Though Gordon was never promoted to the Chiefs' active roster and thus never appeared in a game for them, he did win a Super Bowl ring after Kansas City defeated the Philadelphia Eagles in Super Bowl LVII last February.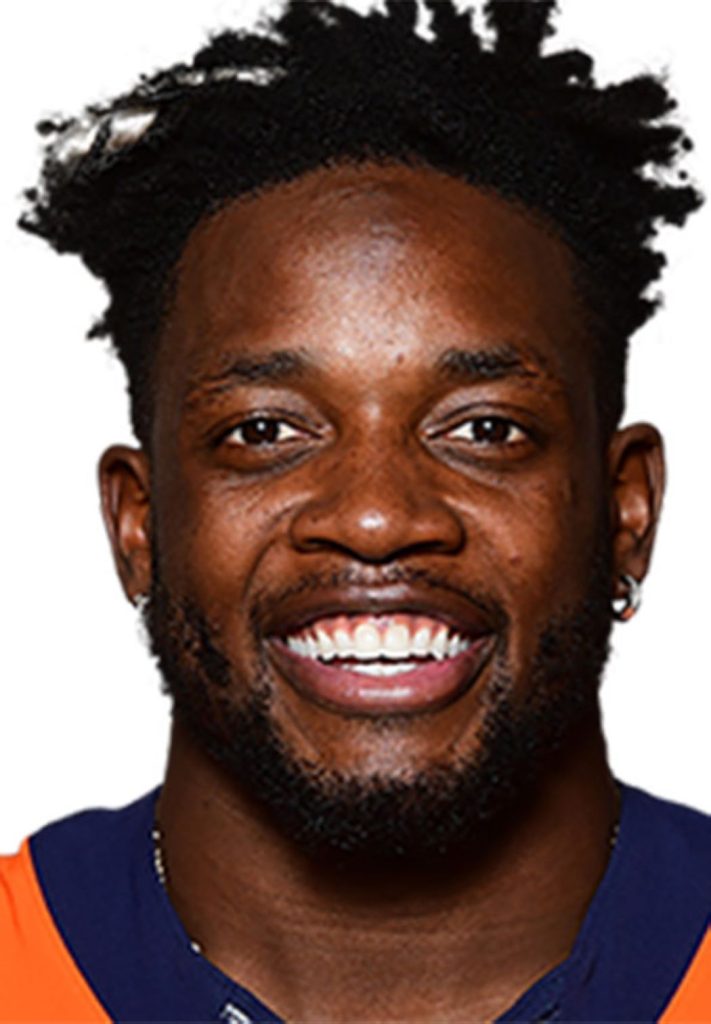 According to a Kansas City Star feature written last month, Gordon talked about winning a Super Bowl ring while being on the Chiefs' practice squad during an interview on the "Jim Rome Show."
"It was super weird," Gordon said on the show. "It was weird. It was something that I never thought that would ever happen, honestly. But it did, so it's crazy just how life works out.
"… That probably was one of the most humbling experiences ever in my life, being on a practice squad, just knowing that you could do better. I was just very optimistic about everything. I just continued to work hard at practice, just because I wanted to be ready just in case my opportunity came.
"… But as far as the ring, I mean, I'm happy I got it, because it's just something that people would be in the league, 10, 15, 16 years and never see one. And then at some point in your career, you're kind of just happy to get one anyway, regardless of how you get it."
Through eight seasons, Gordon has methodically compiled impressive career numbers. A reliable back who's always been able to handle a lot of work, Gordon has rushed for 6,462 yards and 55 touchdowns and has added 2,467 yards receiving and another 14 touchdowns through the air.
Gordon has been selected to the Pro Bowl twice, both times with the Chargers, in 2016 and 2018. He's eclipsed the 1,000-yard rushing mark once in his career, in 2017 with the Chargers, when Gordon rushed for a career-high 1,105 yards. He's also eclipsed 900 yards rushing three other times and 800 yards one other time.
By signing with the Ravens, Gordon will remain in the AFC, in which he has played his entire career. He'll also share the backfield with Ravens quarterback Lamar Jackson, one of the most dynamic players in the NFL.
The Ravens do not play the Chicago Bears or Green Bay Packers this season, the two franchises closest to Gordon's hometown of Kenosha. The closest they will travel would be a trip to Cleveland on Oct. 1 to face the AFC North Division rival Browns.
Gordon's football career has always been inextricably linked with fellow Kenosha native Trae Waynes, Gordon's childhood friend and teammate at Bradford. In arguably the most memorable night in Kenosha sports history, Waynes was selected just four spots ahead of Gordon, at No. 11 overall, in that 2015 draft – held just down the road in Chicago – by the Minnesota Vikings.
Waynes, a cornerback, spent seven seasons in the NFL with the Vikings and Cincinnati Bengals before retiring prior to the 2022 season.