The Restaurant:
Paielli's Bakery, 6020 39th Ave., is not so much a restaurant, but a gallery of deliciousness. Upon entry to the bakery, the scents of fresh-baked bread, cookies and doughnuts combine with the nostalgic atmosphere and lift you away to another time.
The Featured Dish:
The Cyclops – A round doughnut hand-dipped in chocolate icing with a "dab" of buttercream in the center.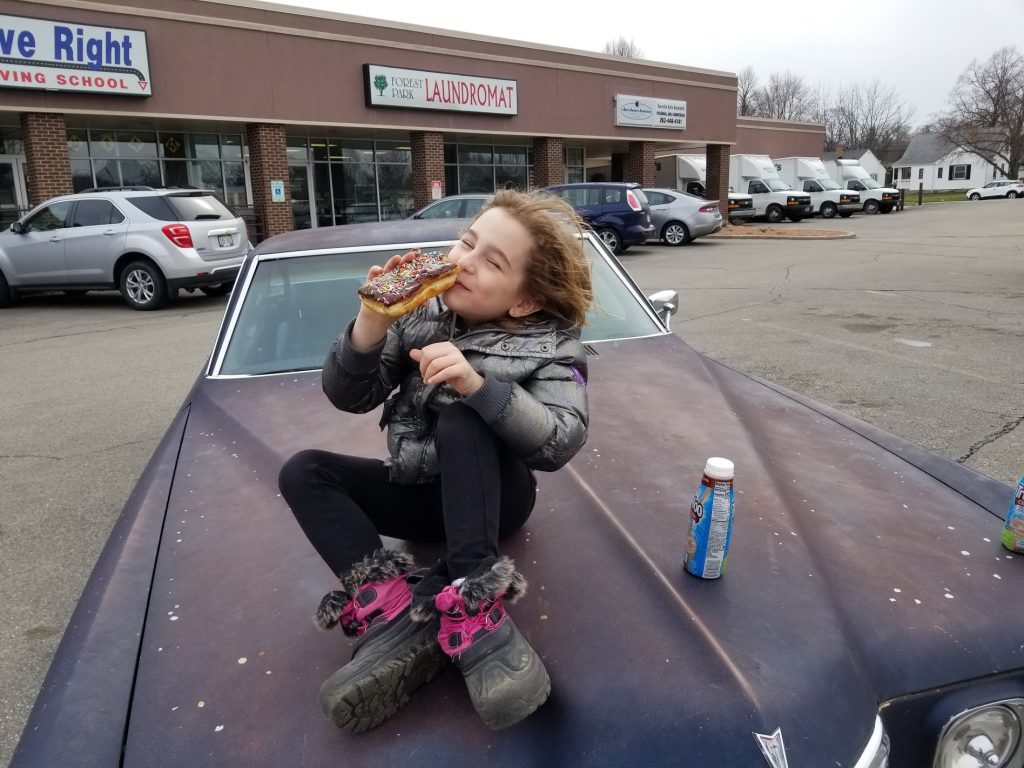 The Flavor and The Story:
Paiellli's Bakery has been family owned and operated in the Kenosha community for nearly a century. First opened in 1923, the bakery has made several moves and even more expansions to meet demand for their exceptional products.
The Cyclops doughnut has been the signature item and No. 1 selling confection for much of that time.
This treat, only officially available at Paielli's, starts out as a simple round doughnut, but after being fried to perfection, a small difference and a few simple ingredients make it a masterpiece.

The first thing that makes the Cyclops unique is that the hole is not removed completely from the center. This platform creates a foundation for the signature topping. Next, the doughnut is hand-dipped in homemade chocolate icing and the center is filled with rich buttercream frosting.
These ingredients and their loving preparation come together for an incredible sensory experience. The doughnut itself is airy with a slightly crisp outer edge while the chocolate icing compliments with a slight outer shell and soft inner layer. The buttercream is absolutely divine, and where they all combine in that perfect bite, is where lifelong memories are made.
The real magic of this one-eyed confection and all the other wonderful treats at Paielli's lives in the experience. Generations of Kenoshans and visitors have celebrated time together sharing a special treat made lovingly by the same local family for 100 years. Stop in to Paielli's soon and whether you enjoy a Cyclops or something else, make a memory that can only be created in our amazing city.
Cyclops doughnuts are available fresh daily.
Paielli's Bakery is currently open for walk-in customers daily and accepts pre-orders as well as special requests. View more incredible bakery items and learn more about the Paielli family at paiellisbakery.com.