Dave Paielli came up with a great way to measure how long someone has lived in Kenosha.
Let's call this the "Paielli's Test."
Simply ask a Kenosha resident if they know where Paielli's Bakery is located. If they've been in Kenosha for any measurable length of time, then they'll know exactly where to find the iconic business, at the corner of 60th Street and 39th Avenue.
If they're new to the city, then their questioning eyes will be a dead giveaway.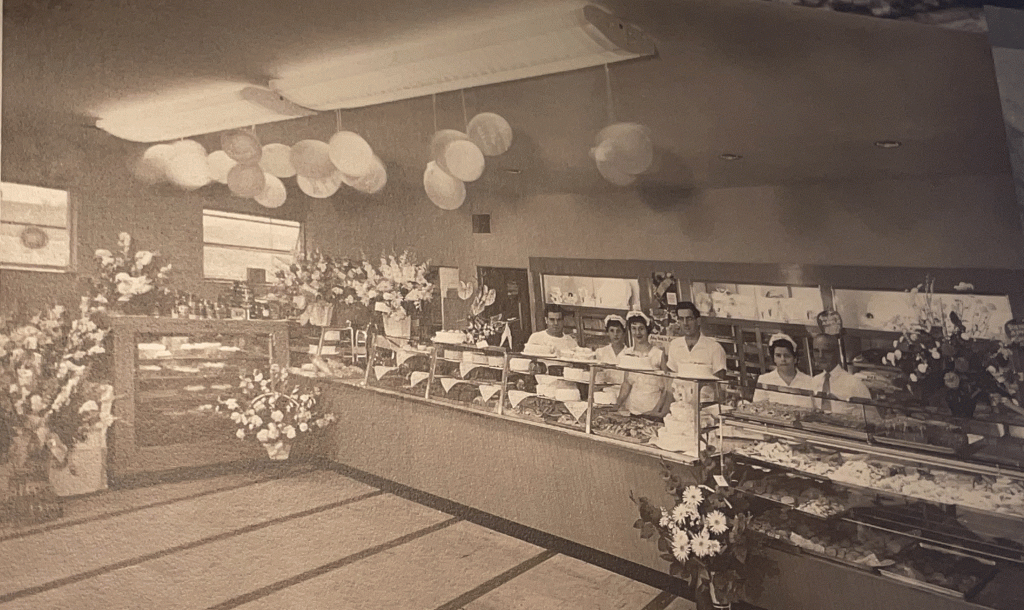 "If you don't know where we're at, you just moved here," Dave Paielli says.
Yes, that's the kind of high profile you get when you've been successfully serving customers in a city for a century. That's just what Paielli's has done in Kenosha, and the family-owned bakery will celebrate its 100th anniversary this Saturday (Jan. 14) with store hours of 7 a.m. to 4 p.m.
The Paielli family will be there to greet customers, including 90-year-old Dino Paielli, the second-generation owner of the business and the son of Paielli's founders Sante and Matilda Paielli.
Also in attendance will be Dino's sons, Dave and Mark, who have also teamed up to run the bakery for nearly 50 years now as the third generation in the family business.
The first 100 customers to Paielli's on Saturday will receive special 100-year commemorative cookies, and there will be photos, specials and gifts handed out. Dave Paielli also said there will be three items sold at 1923 prices, to mark the year Paielli's was started, but that will be a surprise.
To find out what those are and to take advantage, you'll have to come to Paielli's on Saturday to celebrate its 100-year anniversary.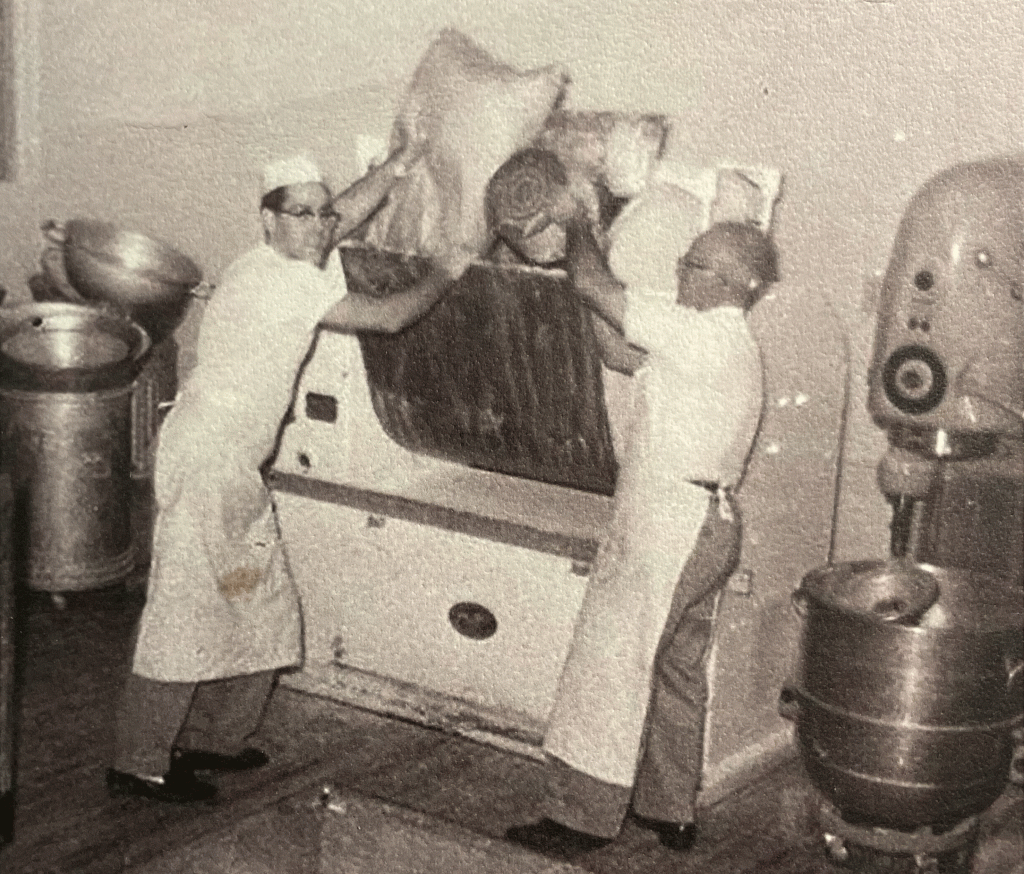 The family is hoping for a big turnout, as they will get the chance to honor all the customers from Kenosha and beyond who have kept the business going strong for a century.
"We cannot stress how great our customer base has been in Kenosha to help us get to this point," Dave Paielli said. "Without them, we wouldn't be here. They've just jumped on board and kept us building and baking bread forever. And sweets now.
"On a given day, we have 300, 400 customers come through. It's just great. It's a great feeling to reach 100 years of our career here."
Long history
The roots of the business started in Italy with Sante Paielli, who was a baker during World War I and brought that profession with him when he emigrated to the United States and found his way to Kenosha.
He baked in Kenosha for a time with a partner, but Sante bought that partner out to start his own business. Thus Paielli's was founded in 1923 in its original location on 22nd Avenue, with just five employees.
Sante and Matilda Paielli kept growing the business, as it outgrew its original location and moved to 52nd Street. Then, in 1956, the building on the corner of 39th Street and 60th Avenue was completed, and Paielli's occupied its current residence.
Originally 5,000 square feet, the current bakery has expanded over the years, adding a massive oven and conveyor belt of 70 feet long and 12 feet wide in 1975, which Paielli's still uses today as its main oven. The main building is now about 20,000 square feet, and Paielli's has expanded even more nearby to add freezer and storage space.
Today, Paielli's uses the original 5,000 square feet of its current location to make its single loaves of bread and popular sweet confections — such as the famous Cyclops donut — that customers come into the store to purchase every day. For that work, Paielli's still uses the oldest oven in the bakery, built in 1955.
In the larger and newest part of the bakery, Paielli's cranks out the large-scale orders that it ships to stores and distributors. That part of the bakery contains automation and robotics that Sante Paielli would find unfathomable if he walked in there today.
It's all a massive operation that employs about 70 people and produces about 7,000 loaves of bread seven days per week and another 3,500 loaves seven nights per week, according to Paielli's website, along with sweet rolls, pies, cakes, kringle, desserts, many types of specialty bread and, of course, the famous donuts.
"We've been so fortunate," Dave Paielli said. "I believe we've been blessed. Somebody's looking out for us. We went through some hard times, and we went through some really great times.
"Right now, I think this time that we're in right now is a good time. The customers are coming in, the bread is selling in the grocery stores, our restaurants like our product. It's actually kind of fun. My brother and I both have been here 43, 45 years. It's just a super feeling."
Family-owned
There aren't many businesses that stay in the same family and succeed for 100 years, but Paielli's has stood that test of time.
A huge credit, Dave says, goes to his grandmother Matilda, who kept the business going when Sante got ill. Without her efforts, who knows if the bakery would have survived.
Eventually, the business was passed on to Sante's sons, Dino and Dominic. In 1993, Dominic — who passed away in 2019 — retired, turning Paielli's over to Dino and Dino's sons, Mark and Dave, who continue to run the business today.
In a nice taste of serendipity, in fact, Dave Paielli may have gotten out of the family business long ago if not for an economic recession.
Dave graduated from Tremper High School in 1979 and had designs on becoming a carpenter and building houses for a career. But right when he graduated, there was suddenly no want for homes to be built.
"The economy took a big hit," Dave recalled. "The interest rates were like 30 percent, so nobody was building homes. So my dream of being a carpenter was like, 'Hey, we don't have anything going on.'
"I said, 'Well, I've got to make a living somewhere,' so I fell back on the bakery business."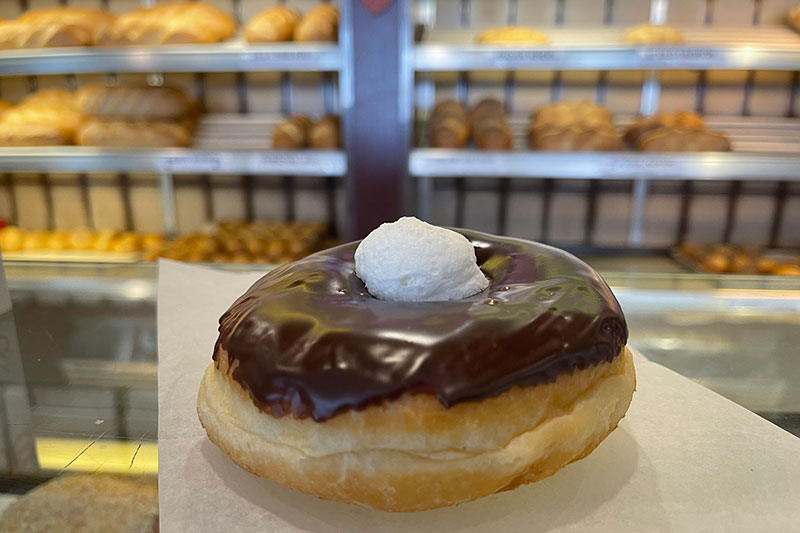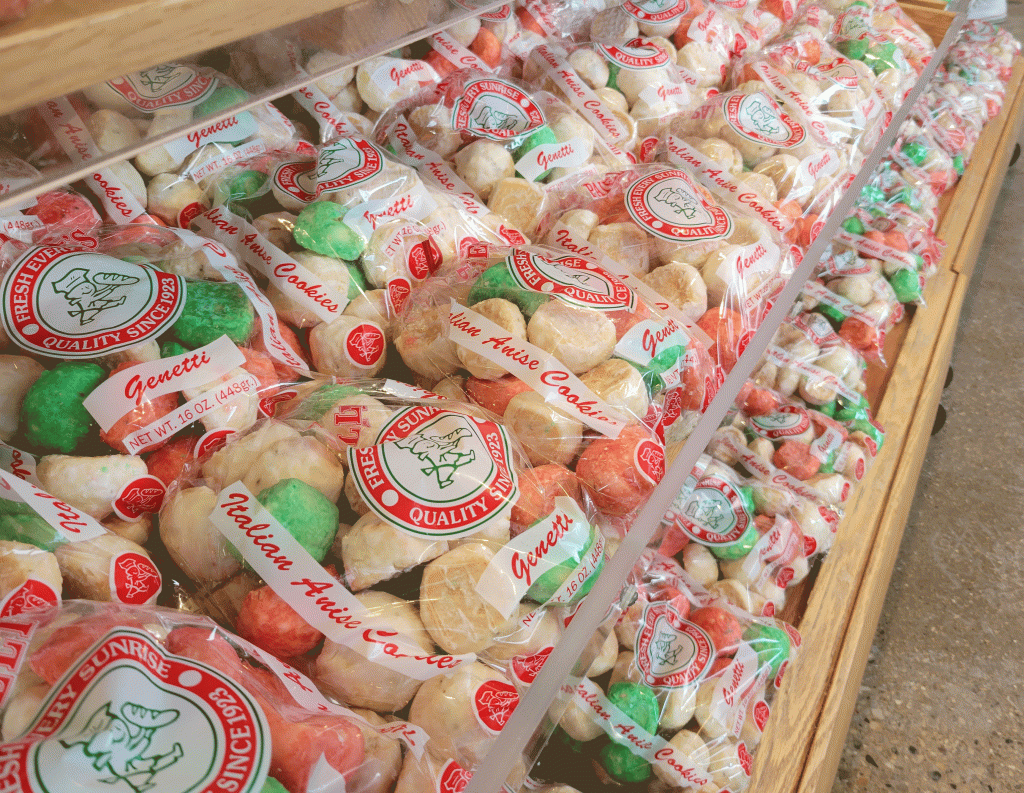 Dave said he learned a lot from his uncle Dominic, who knew how to fix things, about the maintenance of the bakery and product distribution. With Dave's brother, Mark, getting more into the product and baking side of things, today the brothers combine their areas of expertise to run Paielli's, which is bigger than ever.
"I got involved with everything, the routes, the operations," Dave said. "My brother is all production. He does that work. So he takes care of that and I take care of this, and we meet in the middle and everything works."
Of course, the one great unknown that every family business faces sooner or later is whether the "next generation" will stay in it. Between them, Dave and Mark Paielli have plenty of potential fourth-generation owners available, and some have dabbled in the family business.
But the brothers certainly want their children to choose their own paths. For now, Dave and Mark have no plans to step aside soon, so they'll figure things out as things develop with their children.
"It's still going to be a family-run business until my brother Mark and I decide that, 'Well, hey, we're the only ones here,'" Dave said. "Hopefully by then, we'll have somebody to replace us."
Adapting and changing
Needless to say, no business lasts for 100 years if it's not willing to change and adapt with the times.
Obviously, robotics and automation are a huge part of Paeilli's production process now, which has allowed it to send its products well beyond Kenosha.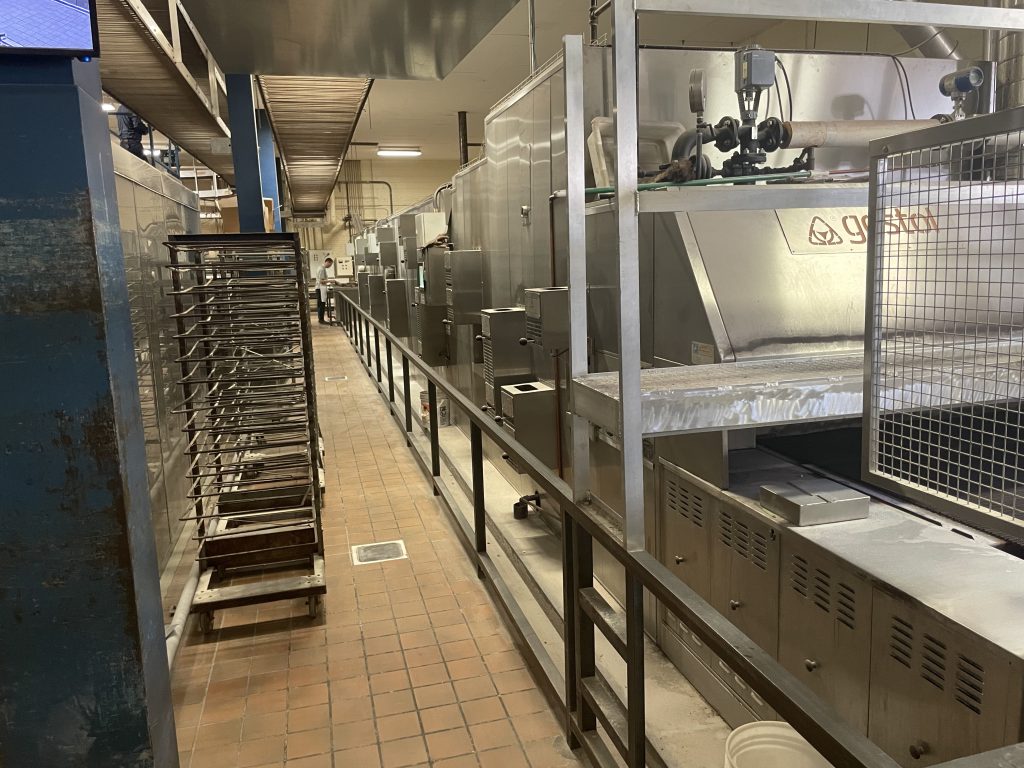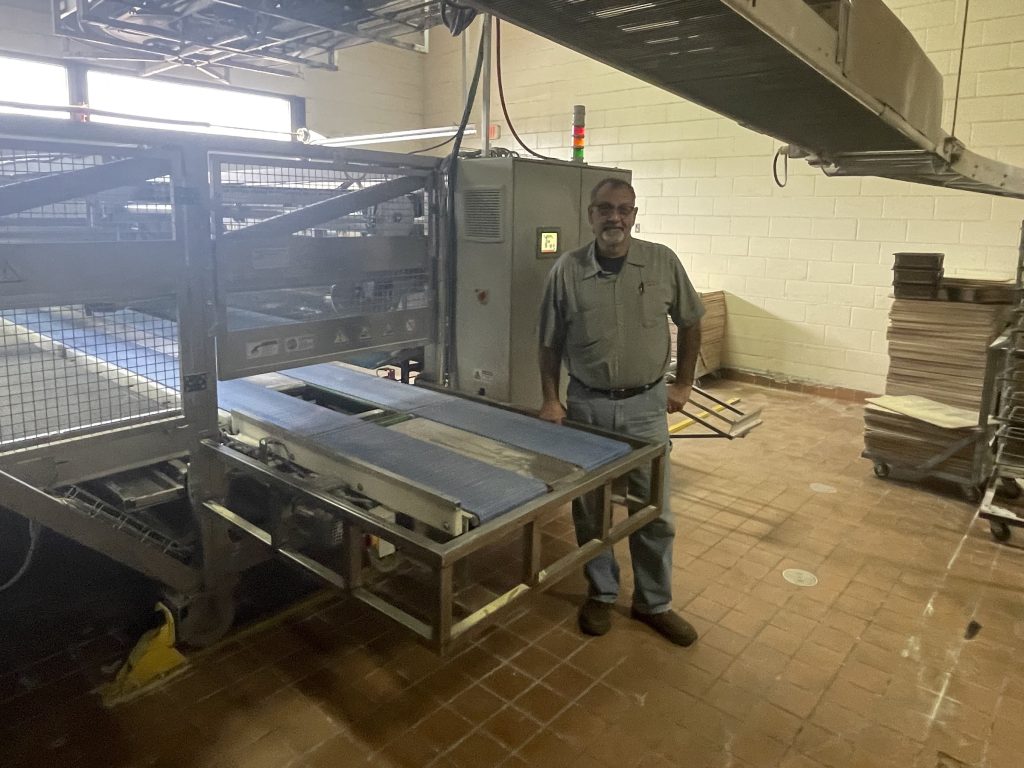 With its eight trucks, Paielli's ships orders directly to about a 60-mile radius, which includes parts of Illinois, as well as Walworth County and the Milwaukee area. The bakery also sends frozen products to wholesale distributors in Ohio and Kentucky, who in turn use Paielli's products in the stores and restaurants they provide for.
In addition to technological innovations, Dave Paielli says the biggest change in the business over the years has been in the ingredients it uses to make its products.
"In the last, I would say, more than 10 years, all the ingredients have changed," Dave said. "Different shortenings, different sugars, different flours, everything has changed. So you have to keep up and try to keep formulating. My brother's great at it, to maintain what he's got."
These days, small-order grab-and-go items are what customers want more and more, so Paielli's has tailored its in-store options to meet this demand.
Basically, Paielli's will try anything to meet its customers' needs. If something doesn't work, so be it. At least they gave it a shot.
"We just try," Dave Paielli said. "We see what's available, and we see our customers say, 'Hey, do you make this product?' And we say, 'No, but let us try.' And then we create what we can. If they like it, it goes.
"We started a new line three years ago, never made this product ever before. We put a formulation together for a hoagie bun, a soft hoagie bun. We're selling them like crazy.
"… Like my dad says, 'We don't say no. Let's try it. Never say no. We can try to make it. If we can't make it, then we can say we can't do it. But we'll try to do whatever possible.'"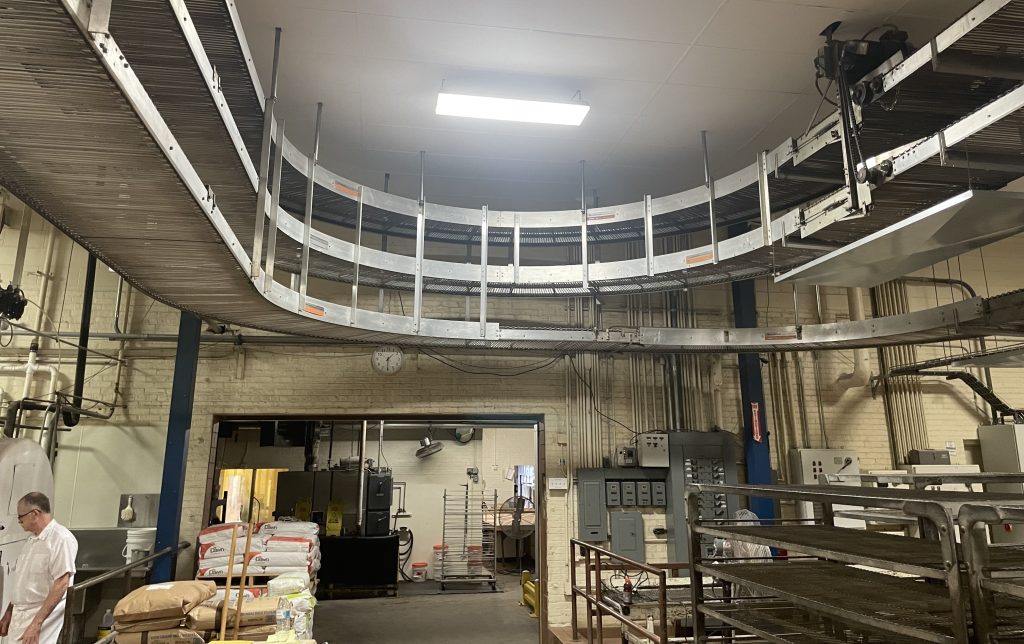 Like every business, Paielli's was forced in recent years to face the challenges of the COVID-19 pandemic and has come out the other side. The bakery followed protocols and procedures but was never forced to close up. In fact, Dave Paielli said, some products sold better than ever.
"You know what didn't take a hit, is our grocery side," Dave said. "The bread in the grocery stores. That actually grew. I mean, we couldn't keep product on the shelf. People were thinking they were going to be locked in the house forever, they were buying four, five loaves at a shop.
"So our demand for our grocery store product was incredible, and that stayed throughout."
Into the future
Paielli's has made its significant impact throughout Kenosha for a century now, and its success has spread far and wide. Dave Paielli related a story of that impact across the country, a story that's surely just one of many.
"I saw a license plate from New Jersey outside," Dave recalled. "I just had to ask, 'What are you doing at Paielli's Bakery in Kenosha?' (They said), 'I used to live here. We're going back to New Jersey. We had to stop and get our last donut.'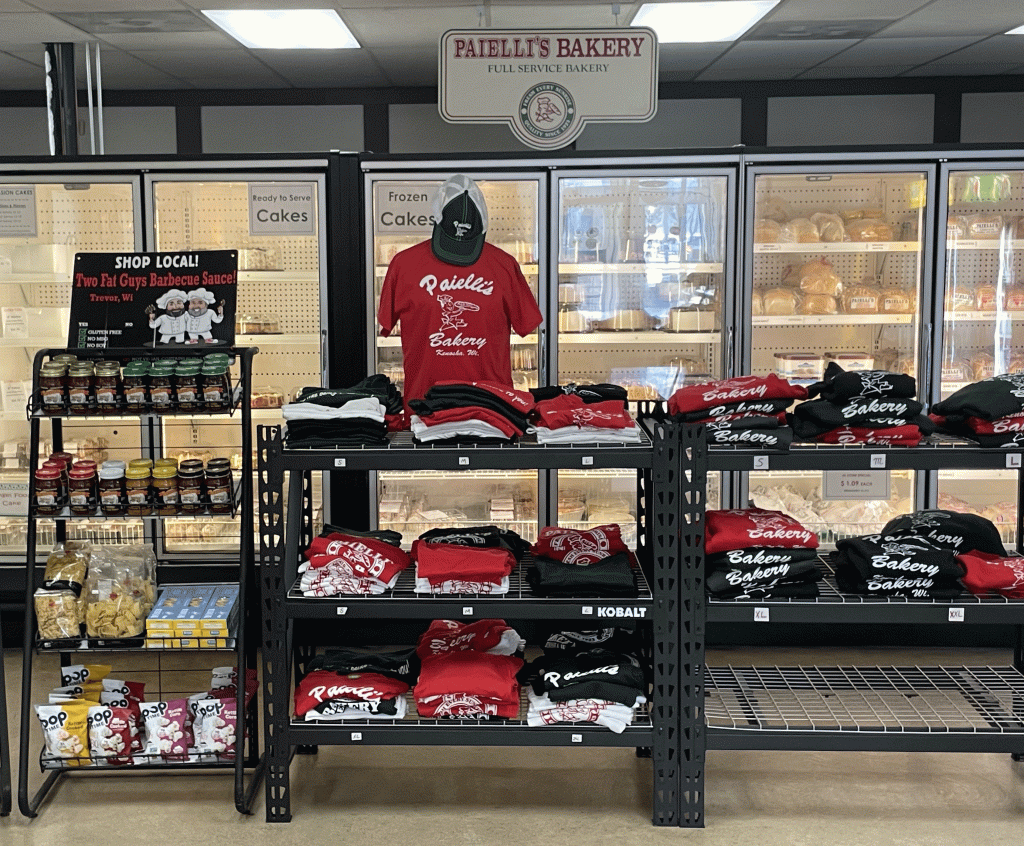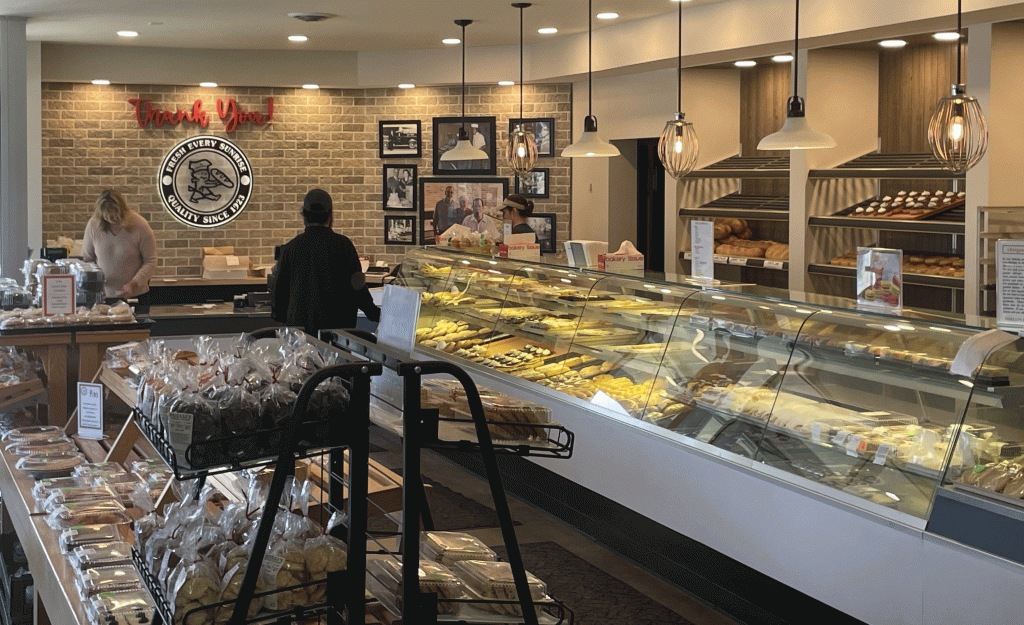 "So that's really cool. If you move away, they come. They come back and they have a donut, or they take something with them on the way home."
But Paielli's always remembers its roots and is true to those it has served the most since its first day of business in 1923.
"We want to make sure that Kenosha customers get taken care of," Dave Paielli said. "That's what we've been doing, I guess, for 100 years now."