The Restaurant:
Danny's Cafe, 6514 Green Bay Road, is a rustic and cozy diner that has been serving up delicious breakfast and warm hospitality since 1988.
The Featured Dish(es):
Monte Cristo – Fresh sliced ham and swiss cheese served on thick homemade French toast.
Philly Beef Bomber – Sliced hot beef served with grilled onions, green peppers, and mozzarella cheese on French bread with au jus.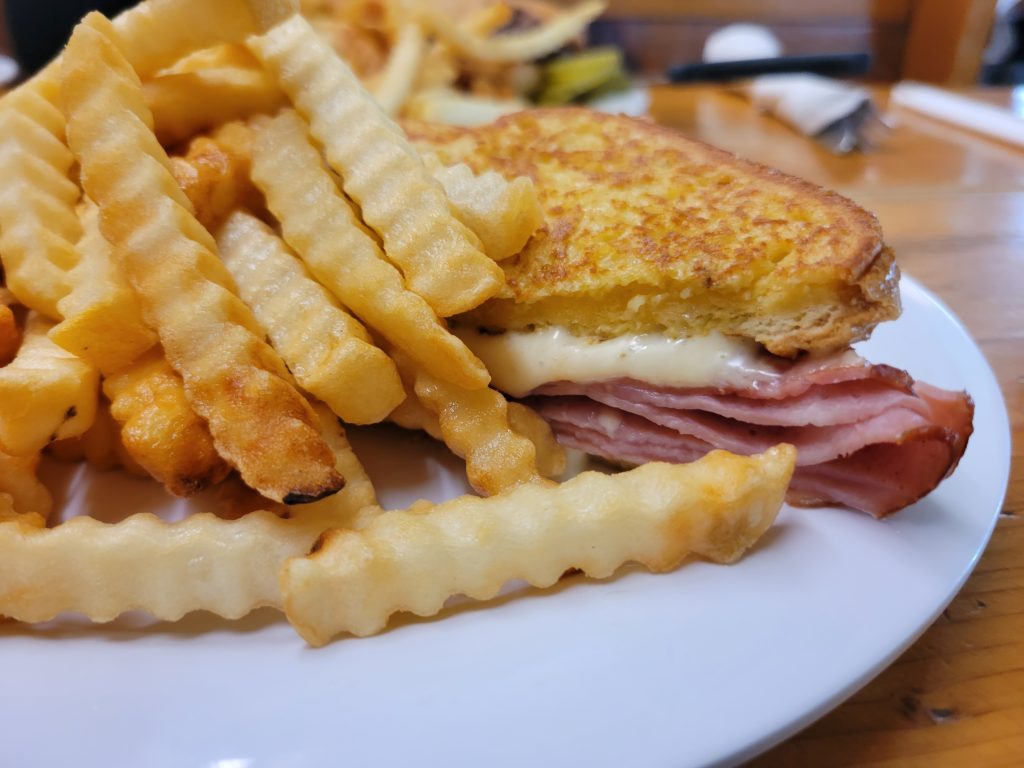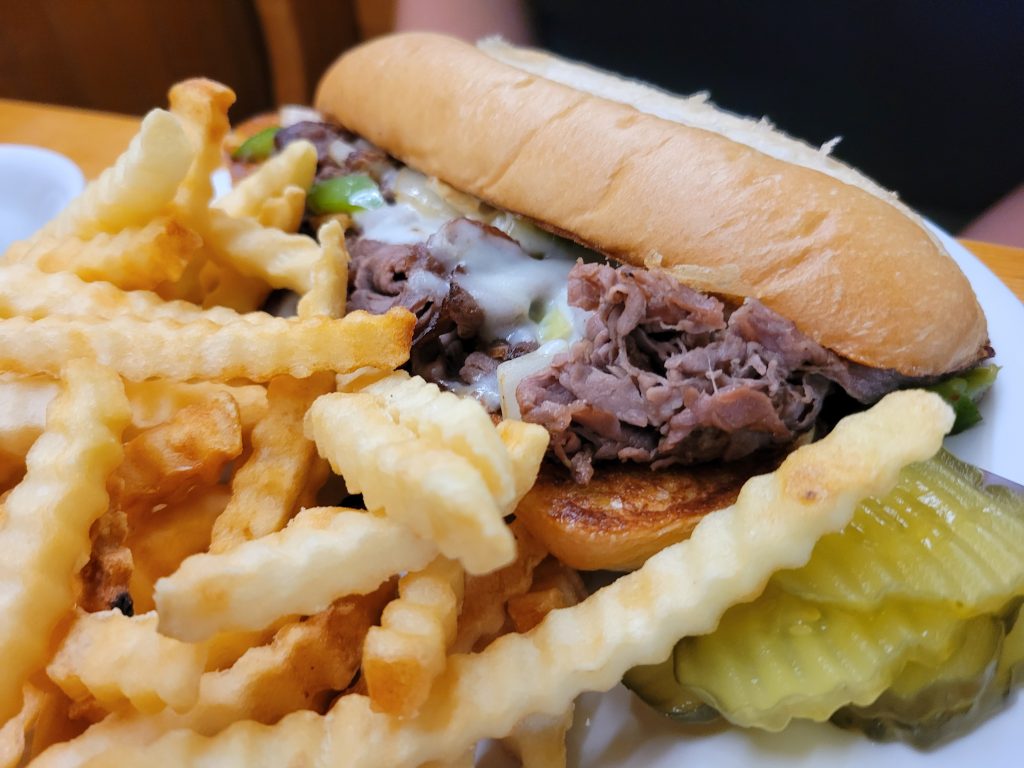 The Flavor and The Story:
Danny's Cafe is the epitome of a family-owned Kenosha diner, serving up tasty breakfast and great conversation 7 mornings a week with delicious morning features like the Spanish Breakfast Quesadilla.
I've been enjoying the food and folks at Danny's for as long as I can remember but it turns out… I must always go there on weekends.
On my most recent visit, the menu looked completely different and featured a comprehensive lunch menu that I'd somehow never seen before.

After embarrassing myself and asking if they launched a new menu, I learned that weekdays at Danny's are a completely different animal.
Monday through Friday, this classic breakfast counter is serving a stellar savory menu full of lunchtime treats I'd somehow never heard about!

I tried two dishes that were both spectacular and incredibly reasonably priced for the portions.
I simply can't resist a Monte Cristo sandwich and the one on the menu at Danny's did not disappoint.
The salty, savory ham and creamy swiss cheese balanced perfectly with a hint of sweetness in the French toast.
The Philly Beef Bomber was definitely more beef bomber than philly, but the addition of freshly grilled onions, peppers, and cheese, definitely made it "Philly-style" and the flavors were spectacular.
I can't believe it took me this long to discover this entirely new side of one of my favorite local restaurants and I'm incredibly excited to add it to my frequent weekday lunch locations.
The Monte Cristo is available Monday-Friday for $10.95 and the Philly Beef Bomber comes in at 12.99. They both include a choice of French fries or homemade chips.
Danny's Cafe is currently open for dine-in and carry-out.
To view this dish and the entire menu, you'll have to stop in. Danny's is old-school and has almost no web presence. It's simply the type of place that if you know, you know.