The Restaurant:
Danny's Cafe, 6514 Green Bay Road, is a rustic and cozy diner that has been serving up delicious breakfast and warm hospitality since 1988.
The Featured Dish:
Spanish Breakfast Quesadilla – Zesty seasoned ground beef with fluffy scrambled eggs and your choice of cheese served grilled between two tortillas.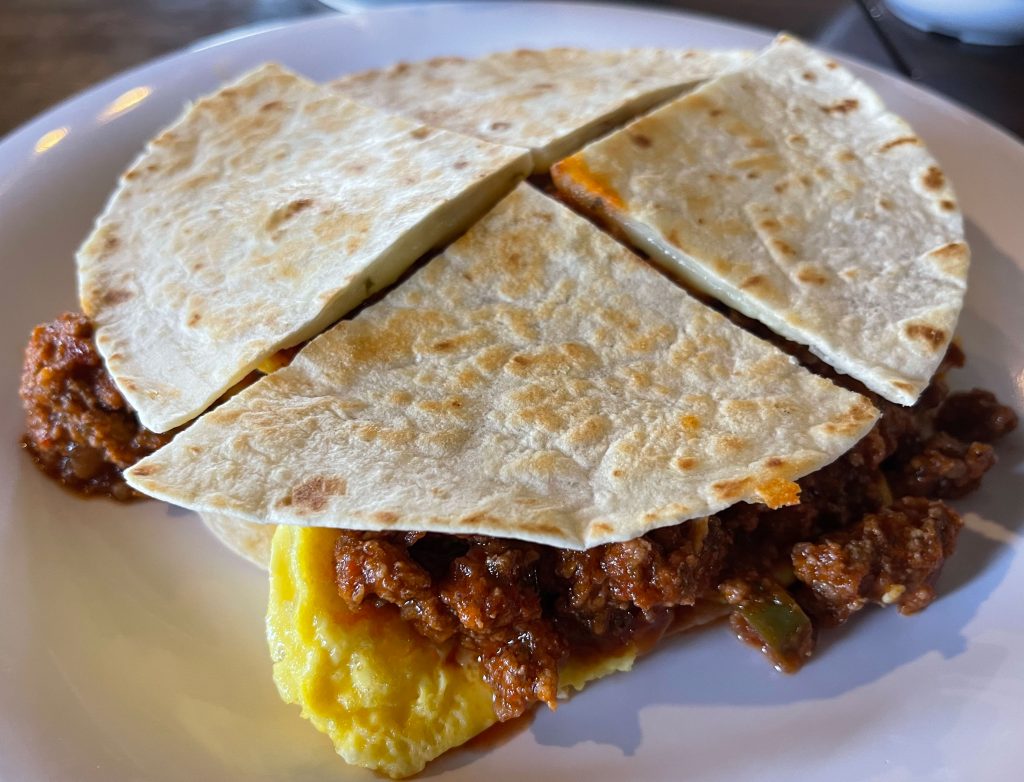 The Flavor and The Story:
Danny's Cafe is the epitome of a family-owned Kenosha diner. The staff is always smiling, the decor feels like a friend's cabin, and coffee is left at your table to fill your own cup at your leisure.
The Sarauer family has owned and run Danny's Cafe this way so long that Pete, the current owner and operator, has quite literally spent his entire life there. He was only two weeks old when his parents opened the restaurant.

Pete is a big part of the Danny's experience. Filling the position of host, cashier and greeter on weekend mornings, Pete will be the first and last face you see during your experience. He will be smiling, and if it's not your first time there, he'll remember your usual party size and make you feel like you've been coming there as long as he has. This all comes pretty naturally to him, so this assessment might come as quite the surprise.
After being directed to your cozy and rustic table, you'll be presented with a menu full of classic, no-frills breakfast food. Don't let this fool you, though. Danny's does simple food the hard way with real, homemade ingredients that simply taste better.
One such dish is the Breakfast Quesadilla. It's available in several different varieties, but I highly recommend the Spanish version for a ton of flavor to start your day off right.
The quesadilla ingredients are simple. Spanish-seasoned ground beef, egg and cheese in a tortilla. But somehow they all come together just perfectly.
First, this thing is massive. I generally split an order with my fiance and we both walk a little slower on the way out.
Other than its enormous size, the dish stands out in preparation. The ground beef is seasoned with a house-made seasoning described as "zesty sauce" and that description does it no justice. It resonates with the flavor of ground savory spices, bell peppers and just a hint of cayenne. The meat is moist without ever feeling oily and is simply homestyle delicious.

Along with the beef is a massive layer of incredibly fluffy egg. The kind you can only get at a diner and never replicate at home. The egg is cooked perfectly and delivers additional buttery flavor.

You get to pick the next part, the cheese. They serve all the classic varieties, but I recommend the pepper jack for just a hint of heat to finish out the Spanish theme of your breakfast.

You'll also be given a side of salsa and sour cream which you should absolutely empty onto your breakfast.

All of this is somehow piled between two full tortillas, one on the bottom and the other up top. The crew at Danny's is nice enough to cut it in quarters to help you avoid completely embarrassing yourself if you tried to pick it up.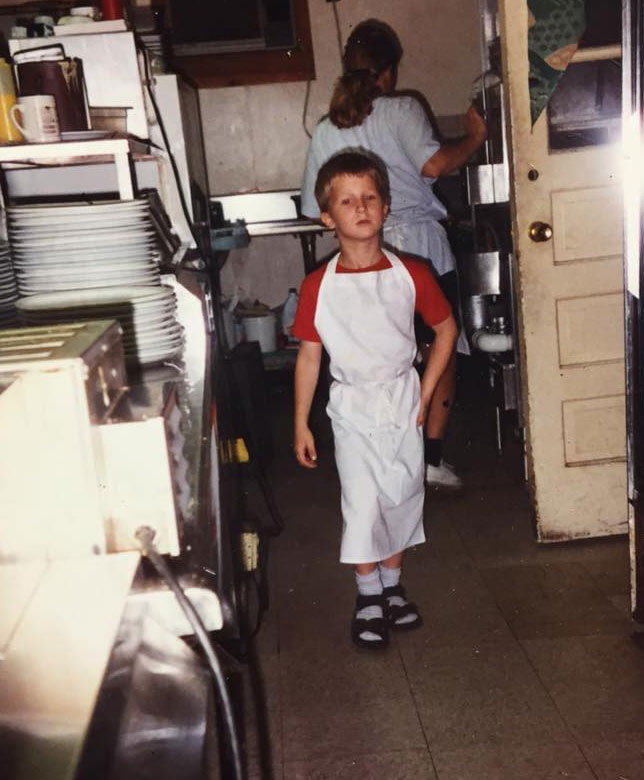 When you finally get that beautiful bite to your mouth, you'll find these simple ingredients come together to form something magical. Not only delicious, but familiar. It tastes like home.

Not included with the dish, but absolutely worth adding, are hash browns or American fries. Do not skip this addition.
The Danny's staff is one of the only restaurants left still making these items from scratch. They boil hundreds of pounds of potatoes in house, then cut, shred and fry them in the kitchen.
This is basically unheard of in the breakfast world. Hash browns usually come in pre-cut and frozen. I promise, you'll taste the difference.
Danny's Cafe is currently open for dine-in, carryout, and curbside orders from 6 a.m. until 1 p.m. daily.
To view this dish and the entire menu, you'll have to stop in. Danny's is old-school and has almost no web presence. It's simply the type of place that if you know, you know.